iOS Spoofers - Top 6 Pokemon Go Spoofing Apps for iOS Devices
Pokemon Go is undoubtedly a success. It is currently one of the most popular and addictive game applications, downloaded more than 100 million times a day, and generates 10 million U.S. dollars in revenue every day. The use of this application depends largely on your current location, as this will directly affect the availability of nearby Pokemons. This is why many people want to do Pokemon Go spoofing on iOS to spoof the game and capture Pokemon at their current locations.
In this article, I listed 6 ways to fake GPS Pokemon Go on iPhone. You can find the method you are interested in and try it. (By the way, how to spoof Pokemon Go on Android? Answers are in the page: Pokemon Go spoofing on Android)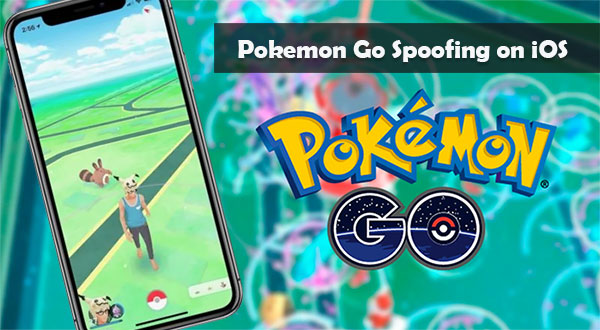 Part 1: What is Spoofing in Pokemon Go on iOS Device?
Can you spoof Pokemon Go on iPhone? What it it?
Pokemon Go is a game based entirely on the location of the characters. Your current location directly affects the availability of nearby Pokemon. To put it more clearly, if you are currently located in a city and the game is depicting other Pokemon far away from you, then you can use Pokemon Go spoofing on iOS to forge, deceive, or change your location so that you can capture more Pokemon in unreachable locations.
However, you must choose a safe Spoofer Pokemon Go on iOS. Fortunately, there are many reliable and safe spoofers on the market today. Now, you can level-up your Pokemon game without leaving home.
Then, how to cheat your location in Pokemon Go? Read on please.
Part 2: How to Spoof Pokemon Go on iPhone with Virtual Location Tool
As one of the best Pokemon Go spoofers, Virtual Location Tool can help you teleport the GPS location on your iPhone to anywhere with one click. It supports both iOS and Android devices. What's more, Virtual Location Tool can manage 5 iOS devices simultaneously right now. With this Pokemon Go GPS spoof app, you can easily fake location on Pokemon Go anytime & anywhere.
Main Features of Virtual Location Tool:
Change the GPS location of any iOS/Android devices to anywhere.
Support to plan a route on the map, and then customize the speed to move.
Select or delete the places saved on this software you've visited before.
Support location-based applications, such as AR games, social platforms, etc.
Compatible with all iOS and Android devices, including the latest iPhone 14/13/12/12 Pro (Max)/12 mini/11.
How to Change Location in Pokemon Go with Virtual Location Tool?
Step 1. Download and install this Pokemon Go location spoof tool on your computer. Then launch it and click on "Get Started" on the screen. Connect your iPhone to the computer via USB and click "Trust" on the iDevice for the prompt.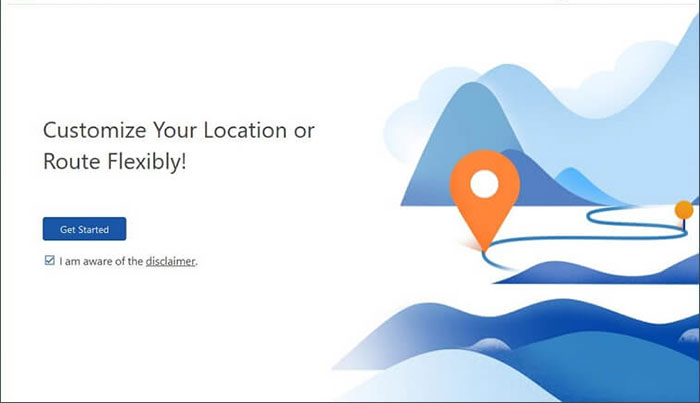 Step 2. Once your map is loaded, choose "Teleport Mode" in the upper right corner of the interface and enter a place you hope you were there in the search bar. You can also drag and pinpoint the location on the map.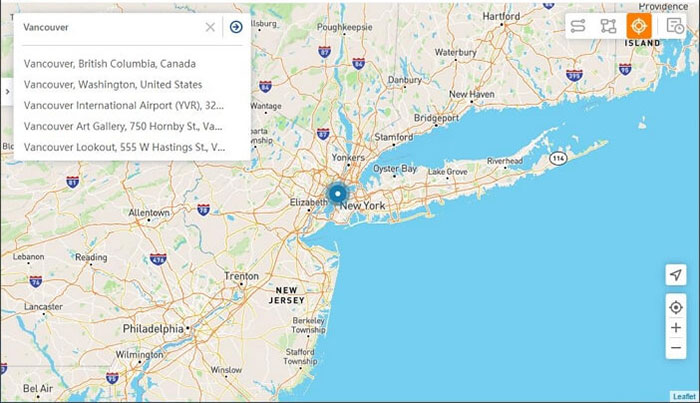 Step 3. Then this pokemon go location spoof app will show the information to you, including address, coordinates and the distance. Now, you can click on the "Move" button, and the location will be changed to the new place instantly.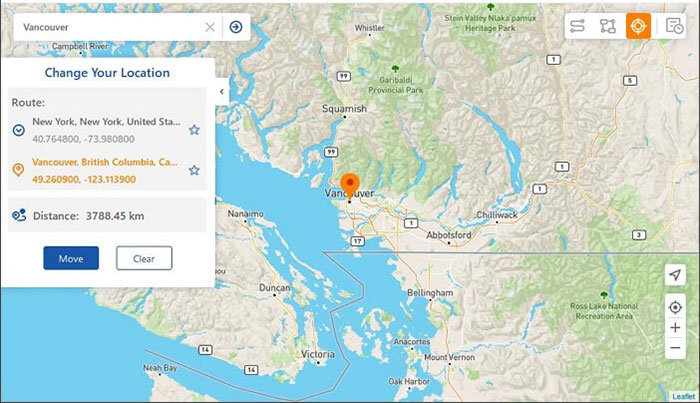 Now, you can open Pokemon Go and continue exploring with the new location.
Learn More:
Part 3: How to Spoof Pokemon Go on iOS with iTools
ThinkSky's iTools is a very professional iOS Pokemon Go spoof app. It is equipped with a lot of very useful functions, allowing you to manage and deceive your position like a professional. One reason for choosing iTools is that it does not require you to perform jailbreak access on your iPhone.
However, it also has drawbacks. Currently, iTools does not have an iOS application. You must use its desktop application, connect the iPhone to the computer and then use its virtual location function to change the location of the iOS device.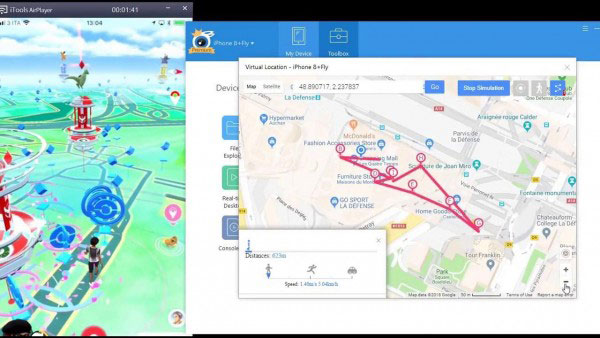 How to use iTools spoofer for pokemon go on iOS:
Connect your iOS device to iTools on your computer.
Click on "Toolbox" on the menu bar to enter the "virtual location" function.
Click on "Virtual location" and enter a location you want.
Click on "move here" to move to the new specified location.
If you want to end the virtual location, you can go back to your real location and click "stop simulation".
Part 4: How to Spoof Pokemon Go on iPhone with iSpoofer
iSpoofer is another app that we would like to recommend for you for spoofing in Pokemon Go. It is suitable for Windows PC and can fake your location on iPhone or iPad. Like iTools, it does not require jailbreaking. All you have to do is connect your iPhone to the PC.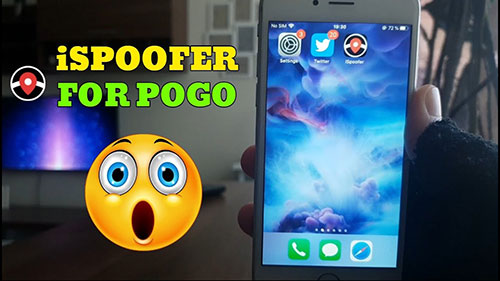 Let's take a look at how to spoof in Pokemon Go without getting banned by using iSpoofer:
Download and install iSpoofer on your Windows PC.
From the drop-down list of the utility, choose "Custom IPA Link".
Copy and paste the link to the IPA URL field: https://dl-dist.ispoofer.com/pmgo/isp-0.163.4v.ipa
Click on "Path" and launch the "AltStore Server" program on your PC.
Click the device name and choose "Install AltStore".
Go to Settings > General > Device Management, enter your Apple ID and trust the new app.
OK, you can run iSpoofer on your device and use it right now.
Part 5: How to Fake GPS Pokemon Go on iPhone with Pokemon Go++
Pokemon Go++ can only run on a jailbroken iPhone, so if your iPhone has been jailbroken, then you can use this app to fake GPS on Pokemon Go. Pokemon Go++ also has many other functions. For example, it allows you to select a location on the map and spoof your location as many times as needed. You can also increase the speed of your avatar, turn teleport on or off, and more.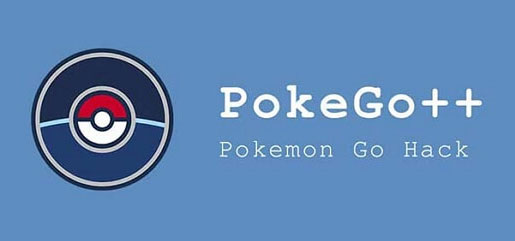 How to spoof location of Pokemon Go by using Pokemon Go++:
Download the Cydia impactor on your PC or Mac.
Download the latest version of hacked Pokemon Go++.
Connect your iPhone or iPad to the computer.
Click on the IPA file of the hacked Pokemon Go++ and drag-n-drop it to the Cydia impactor.
Sign in with your Apple ID.
Disconnect your device from the computer after installing the IPA file on the device.
On your iPhone, go to Settings > General > Profiles, scroll down to choose "trust the Pokemon Go profile".
Launch Pokemon Go now, and you will be able to use the joystick to move the avatar through various locations.
Part 6: How to Change Location in Pokemon Go on iOS with TUTU App
TUTU App is another working Pokemon Go spoof app, which allows you to capture all the Pokemon you want. It does not require you to perform physical operations in three-dimensional space, nor does it require you to hunt down Pikachu. Its function is similar to the regular Pokemon Go app. It provides joystick control to facilitate and speed up functions such as transmission and movement.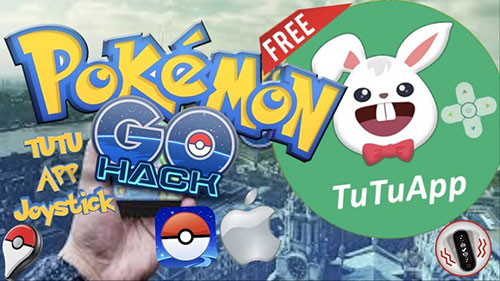 How to use TUTU app for Pokemon Go mock location?
Download TUTU app and install it on your iOS device.
Go to the app launcher.
Search Pokemon Go via the search bar and tap the green Download button to download it.
Follow the prompts on the screen and enable it.
Once set up, you can navigate your avatar through the screen prompts.
You May Also Like:
Part 7: How to Spoof Pokemon Go on iPhone with Nord VPN
In addition to Pokemon Go spoofing apps, we can also use VPN apps to change your location. Nord VPN is one of the most recommended VPN applications. It allows you to use any IP address anywhere in the world to change your location. Nord VPN uses encryption technology to protect your device from malicious attacks. You don't need to jailbreak the device, just select a different server to easily change the location on the device.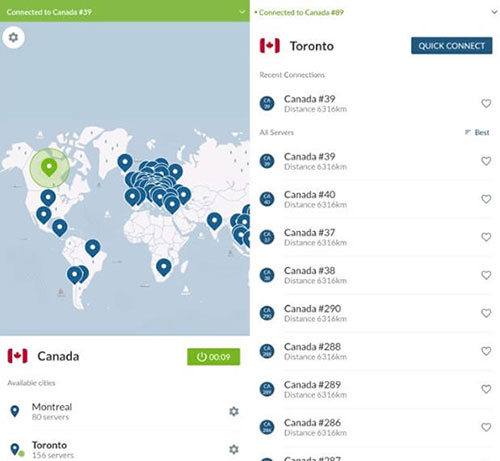 How to change your location on Pokemon Go with Nord VPN?
Download Nord VPN from App Store and install it on your iOS device.
In the main menu, log in with your account, or you can tap Sign Up to create a new account.
Once logged in, click "Quick Connect" to connect to a server randomly.
You can also select a server manually according to your needs and preferences.
Open Pokemon Go and you will be able to catch Pokemon in the new location.
Part 8: Risks of Pokemon Go Spoofing iOS
As long as you are using safe and reliable Pokemon Go spoofers, Niantic cannot detect that you have used a spoofer. But once you are caught due to using an unsafe application, the studio will ban you. This is the biggest risk of using Pokemon Go spoofing app.
Share with you the rules of Niantic's ban:
On the first strike, only a warning message is given.
On the second strike, your account has been banned for one month.
On the third strike, your account will be permanently banned.
Therefore, we emphasize once again that you must choose a reliable spoofer, such as Virtual Location Tool, to mock your location.
The Bottom Line
Above, we have summarized the detailed information of how to trick Pokemon Go GPS. You should also know how to use spoofing apps and VPN apps to capture all the Pokemon you want. In order to ensure the security of your device and account, be sure to use a reliable and secure platform to perfectly fake your location. In particular, Virtual Location Tool allows you to use the simplest steps to level-up Pokemon Go for unlimited fun without leaving home.
Related Articles:
How to Transfer Music from iPhone/iPad to Flash Drive/USB
What You Should Know About Fake GPS on Android without Mock Location
Huawei Mock Location: 5 Tools help Mock Location on Huawei
Where Are Texts Stored on Android? SMS Location, Backup, Recovery, etc.
Where Does iTunes Store Backups & How to Change iTunes Backup Location?