How to Get Rare Candy (XL) in Pokémon GO? Discover the 8 New Tricks Here
As a fan of Pokémon GO, you may have heard of the Rare Candy, a special item that can be used to power up or evolve any Pokemon. Rare Candies are very useful and meaningful, especially for those who want to complete their Pokedex or level up their favorite Pokemon. But how to get Rare Candy in Pokémon GO?
OK, this passage covers everything you need to know about Rare Candy in this game, such as what Rare Candy is, how to use rare candies, and how to get rare candies. Plus, you'll learn the different ways to obtain rare candies, such as spoofing Pokemon GO, completing research tasks, participating in raids, obtaining bonuses, and more.
Part 1: What Is Rare Candy? Is the Pokemon GO Rare Candy Hack Safe?
* What is Rare Candy?
A Rare Candy is an item in the Pokemon GO that instantly levels up a Pokemon when used. It's a valuable shortcut for boosting a Pokemon's level and sometimes triggering evolution.
* Is the Pokemon GO Rare Candy hack safe?
Using hacks or cheats involving Rare Candies in Pokemon GO is against the game's rules and can lead to severe consequences, including the suspension or permanent banning of your account. It's safer and recommended to play the game fairly and get candy Pokemon GO within the established guidelines.
Related Pages:
Part 2: How to Use Rare Candies in Pokemon GO?
Utilizing Rare Candies in Pokemon GO is a simple procedure that entails transforming them into candy for a particular Pokemon you select. Here's the method for how to use rare candies after you get candy in Pokemon GO:
Begin by accessing your item inventory and selecting the Rare Candy.
Pick the specific Pokemon you wish to use the Rare Candy on.
A dialog box will pop up, enabling you to choose the quantity of candies you want to apply.
Once you've made your selection, click "OK".
The Rare Candy will be deducted from your inventory and exchanged for regular candy appropriate for the chosen Pokemon.

Should you mistakenly choose the wrong Pokemon, you can always cancel out the selection and pick the correct one instead.
Please bear in mind that the use of Rare Candies should be deliberate, given their scarcity and significance in Pokemon GO. Employ them strategically to aid you in reaching your game objectives, whether that involves evolving elusive Pokemon or enhancing the strength of your combat-ready companions.
Part 3: What Is the Fastest Way to Get Candy in Pokemon GO?
As you may be aware, altering your phone's location stands out as one of the most efficient methods to capture a greater number of Pokémon and rare candies. You can explore the immensely adaptable location changer - Virtual Location Tool designed for both iOS and Android platforms right here. Through its impeccable GPS falsification capabilities, it enables you to effortlessly pick the preferred location for your device or Pokémon, thereby guaranteeing an elevated level of privacy safeguarding.
How May Virtual Location Tool Assist You?
Best Pokemon GO spoofing app to fake location on Android/iOS to let you get Rare Candy in Pokemon GO,
Organize stored positions by choosing or removing past inputs within this utility.
Tailor and replicate routes, producing an array of paths based on your inclinations.
Rapidly establish any preferred virtual location, complicating the identification of any manipulation.
Protect selected routes in GPX format via the Import/Export feature.
Effortlessly operated, devoid of errors, and widely relied upon.
Work well with practically all Apple and Android devices, including iPhone, iPad, iPod touch, Samsung Galaxy, Huawei, LG, Google, Sony, Motorola, Xiaomi, OPPO, Dell, etc.
It won't disclose your privacy.
How to get more candy in Pokemon GO after spoofing location on Android/iPhone via Virtual Location Tool?
Step 1. Download the Virtual Location Tool and install it on your Windows PC or Mac. After installation, launch the software and click the "Get Started" button.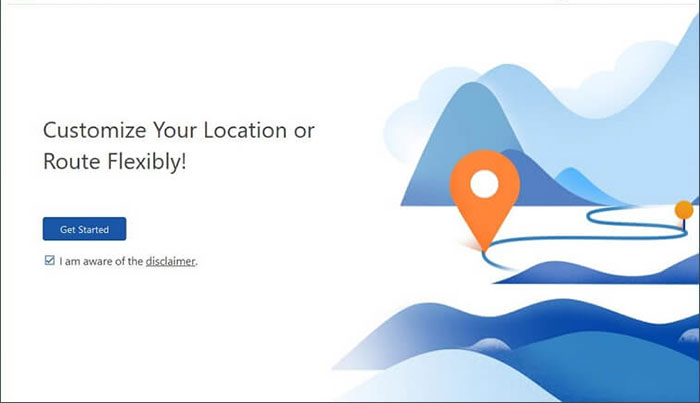 Step 2. Follow the instructions on your screen to establish a connection between your phone and computer. In the top-right corner, select "Teleport Mode". Then, drag and zoom in on the map to set the fake GPS location. Alternatively, you can enter the location name in the search box to designate your chosen destination.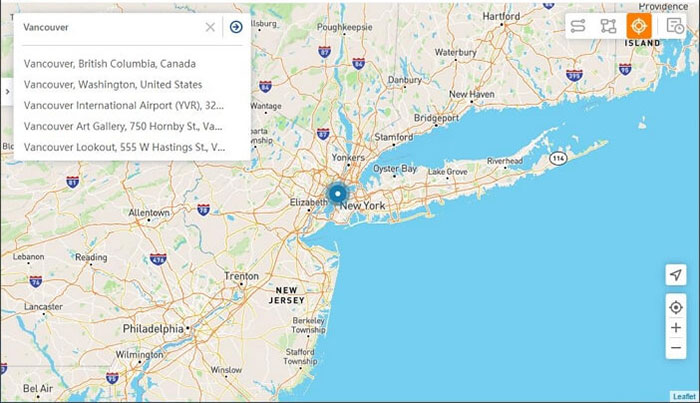 Step 3. When you've chosen your destination, click the "Move" button. Confirm that your location has switched to the desired one. Here, you can verify this in Pokemon GO, where your location should seamlessly update to the new location.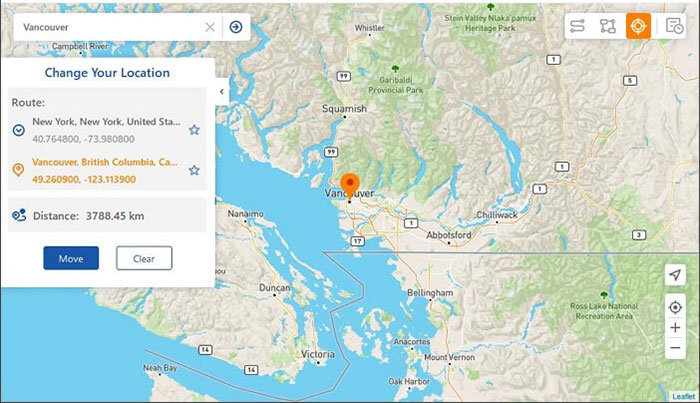 Following these steps, you should now be able to access your desired region to capture Pokémon. This approach also allows you to acquire more rare candies from Pokémon stops, gyms, or simply by walking.
Click to Access:
Part 4: How to Get Rare Candy in Pokemon GO with Other 7 Helpful Tips
Tip 1: Get Rewarded for Walking
Players can earn Rare Candy by walking in Pokemon GO. The game tracks weekly walking distance and rewards those who cover the most ground. For example, walking around 25 kilometers can grant 3 rare candies, while covering up to 50 kilometers earns 5 rare candies. While not as quick as other methods, walking longer distances offers more enticing rewards. In doing so, you'll know how to earn candies in Pokemon GO easily. (Can you play Pokemon GO without moving?)
Tip 2: Defeat Raid Battles
Winning raid battles consistently earns Rare Candy in Pokemon GO, more for higher difficulties. It relies on participating in capable groups for harder raids, while easier raids can be soloed with a strong roster. Here's how you can do it:
Assemble a strong team with advantageous types.
Team up with friends or local players for better odds.
Choose the right Raid level for your group's strength.
Coordinate battle times with your team.
Use Pokemon with high CP and type advantages.
Dodge effectively to reduce damage.
Revive and heal Pokémon if they faint.
Time charge moves strategically.
Monitor Raid Boss's HP to gauge progress.
Adapt and try different strategies if needed.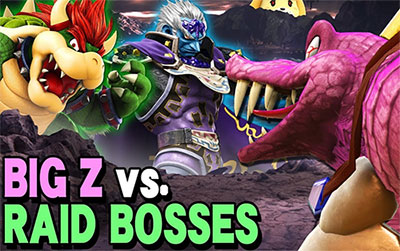 Tip 3: Knock Pokemon out of Gyms
If you're battling a gym with multiple defenders, you'll need to defeat all of them to knock the Pokémon out and make room for your own. Also, be prepared for tougher battles if the defenders have high CP and motivation.
How to get a lot of candies in Pokemon GO by knocking Pokemon out of gyms?
Initiate a "Gym Battle" with a trio of players.
Deploy Player 1 and Player 2 initially, ensuring Player 3 remains in combat.
Have Player 1 and Player 2 engage in a fresh battle.
Subsequently, have Player 1 exit the battle, ensuring Player 2 continues to fight.
Prompt Player 1 to enter a new battle.
At this point, Player 1, Player 2, and Player 3 will conclude the battle simultaneously. (Want to back up Android game data to your computer?)
Tip 4: Do Special Research Tasks
You can earn Rare Candy by finishing various research tasks, including Field Research, Special Research, or Event Research. Special event tasks typically have a longer duration, providing ample time to complete them. Learn how to increase candy in Pokemon GO by doing special research tasks:
Access Special Research tasks from the binoculars icon.
Choose a task that rewards Rare Candy.
Complete the task by following instructions, such as catching specific Pokémon or battling.
Claim your rewards, which may include Rare Candy.
Keep an eye on task updates for more chances to earn Rare Candy.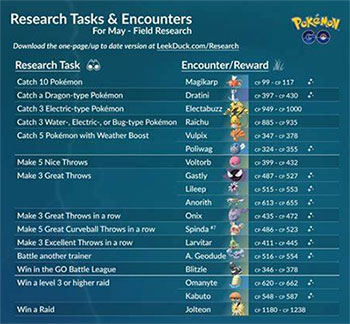 Tip 5: Obtain Special Bonuses
In Pokemon GO Fest 2020, players could earn 1 to 3 Rare Candies by opening gifts from friends. With a daily limit of 30 gifts, this meant obtaining 30 to 90 Rare Candies. A makeup day provided an extra opportunity to utilize this gifting system. Participation in the event required a $14.99 USD pass, potentially limiting appeal. Nevertheless, the positive community response hints at the possibility of similar initiatives in the future.
Tip 6: Find Pokemon Stops Using Pogo Maps
Spinning PokeStops can lead to field research tasks, offering 1 to 3 Rare Candies as rewards. Tasks vary in complexity, from catching various species to capturing elusive Pokemon like Ditto. Despite differing time requirements, the Rare Candy reward is always valuable. Here's how to get Squirtle Candy on Pokemon GO in this way:
Access the Sydney Pogo map or New York Pogo map using your device. (Wonder how to fake Google Maps location on Android/iPhone?)
Click "Quest" in the top menu bar, then choose "Filters".
Apply the "Rare Candy" filter by deselecting others.
Zoom in on the map to view Rare Candy locations.
Click the map to obtain coordinates, paste them on a spoofing app, and travel to the stops for research.
Upon task completion, you'll receive Rare Candy as a reward.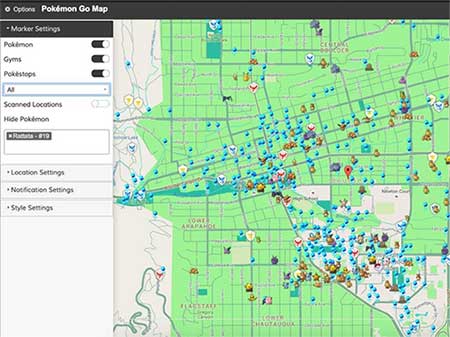 Tip 7: Join in the Battle League
The Battle League offers assorted rewards, but the highly valuable Rare Candy stands out. This prized item aids in enhancing your Pokemon's strength and evolution. It's worth aiming to enhance your Battle League performance to secure these sought-after rewards.
How to get Gible Candy in Pokemon GO by participating in the battle league?
Engage in battles across Great, Ultra, and Master Leagues.
Win battles to accumulate Battle League Points (BLP).
Progress through ranks using BLP, unlocking better rewards, including Rare Candy.
Collect rewards at the end of each set, potentially containing Rare Candy.
Regular participation increases your chances of obtaining this valuable item.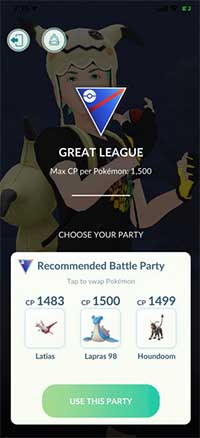 Ending Part
Upon going through this page, have you gained a deeper understanding of Rare Candy in Pokemon GO? Did you discover helpful tips and tricks to maximize your chances of getting more candies? For the latter, you're enabled to use the easiest way to get Rare Candy in Pokemon GO by faking Android/iOS GPS via Virtual Location Tool without any risk. So, uncover the mysteries of candy acquisition by giving this software a shot now.
Finally, how do you get more candy in Pokémon GO? Please let us know by sharing your experience in the comments.
Related Articles:
12 Best Ways to Hatch Eggs in Pokemon GO without Walking Quickly [2023]
FGL Pro Pokemon GO: Overview, How-tos, Troubleshooting, & Alternative
Pokemon Sword & Shield: How to Evolve Dreepy/Drakloak into Dragapult [Fixed]
4 Widely-used Ways to Send Fake Live Locations on WhatsApp for Android/iOS
6 Flexible Ways to Transfer Apps from Android to Android