Top 5 Ways to Bypass Samsung Lock Screen without Losing Data
Are you looking for a way to unlock your Samsung galaxy without risking the loss of your data? The good news is some easy ways to bypass the Samsung lock screen without losing any essential data from this phone. However, even if you don't want to risk losing all of your important information and taking away access to everything on your phone, there are still some great ways to bypass the Samsung lock screen without sacrificing any information. This article offers excellent tips for bypassing a Samsung Galaxy lock screen without losing your data.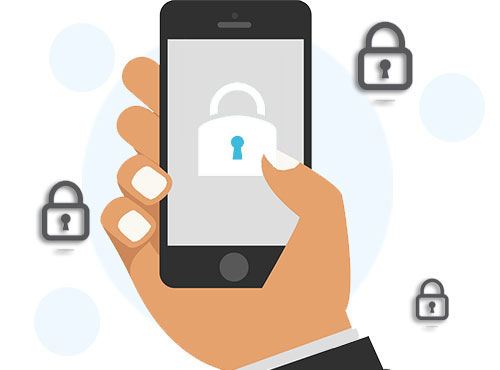 Way 1. Bypass Samsung Lock Screen without Losing Data via Android Unlock
If you are looking for the best and easiest way to bypass your Samsung lock screen without losing any data, then Android Unlock is the perfect answer. It is a very powerful tool that allows you to bypass the Android lock screen without losing any data from your phone within minutes. Once installed, you can use the app to quickly unlock your phone without any worry. The simple-to-use interface will allow you to bypass the lock screen in just a few clicks when you forgot samsung phone password. It can bypass any Samsung lock screen, including that of the code-based version of the Samsung Galaxy phones. The support offered by Android Unlock is excellent and you can contact them anytime if you need some assistance while using this tool.
Here is what you get with Android Unlock:
Bypass all Samsung security lock screens, the pattern lock screen, fingerprints, and even the PIN lock.
Bypass screen lock in any scenario anytime, such as physical damage, unknown passcodes, or lock screen due to too many failed attempts.
Compatible with all Samsung models, as well as LG, Huawei, Xiaomi, Lenovo, Motorola, OnePlus, etc.
It is 100% safe. No data will be deleted or damaged when the Samsung lock screen is unlocked.
Simple to use, no technical knowledge required; download, install, and launch the app on your computer.

Steps on how to unlock Samsung password without losing data using Android Unlock
Step 1. Download and install Android Unlock on your PC or Mac. Launch it and tap "Screen Unlock". Next, connect your Samsung device to your computer via a USB cable and select the option to "Unlock Android Screen".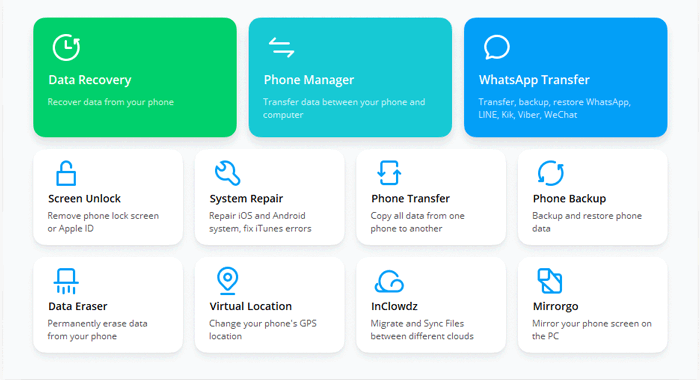 Step 2.Choose your phone's brand, name, and model and choose the "Next" button. In case your device is not listed you should click "I can't find my device model from the list above" to use advanced mode to unlock your Samsung.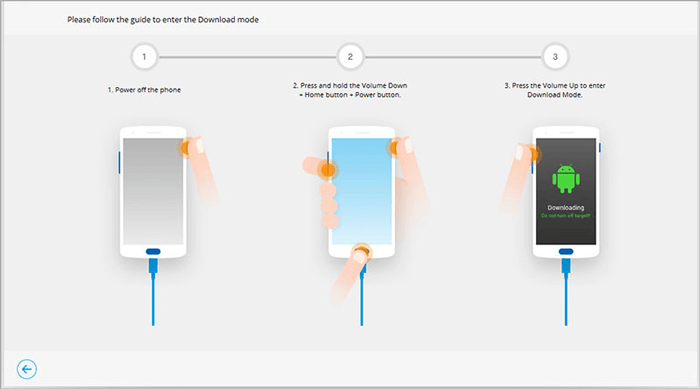 Step 3. Enter your phone into download mode by following the provided on-screen simple instructions. The app will automatically download the recovery program that is compatible with your Samsung phone model. Tap on "Remove Now" to begin the process.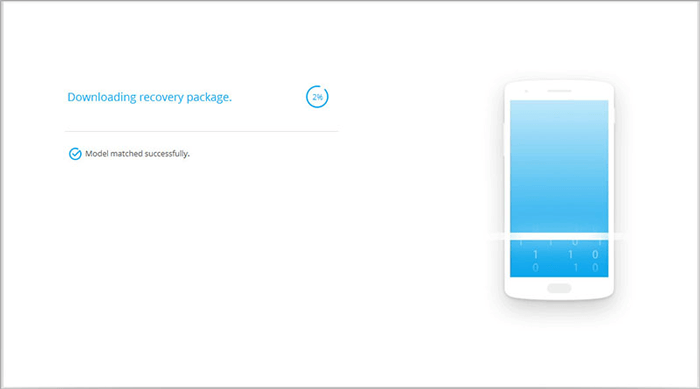 Step 4.After successful download (which should take a few minutes), your Samsung mobile phone should be unlocked without any data loss.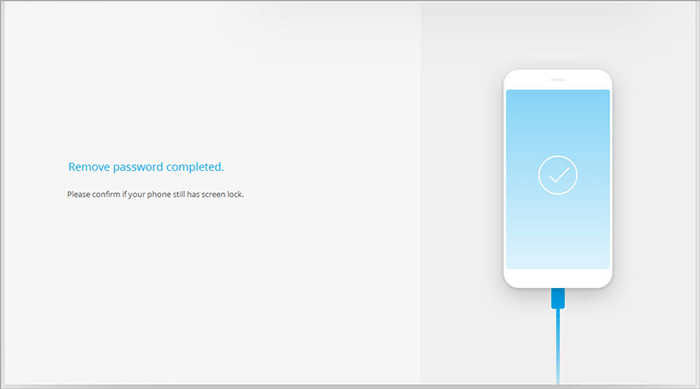 Way 2. Unlock Samsung Phone Lock Password without Data Loss via ADB
If you are an advanced user and familiar with ADB, this method can help you bypass Samsung J3/J7/S7/S8/S9/S10/S20/S21/S22/S23 lock screen without reset. ADB is a piece of software used by developers to communicate with their Android devices. Here is what you need to unlock your Samsung device via ADB:
Download the ADB kit into your laptop or computer and connect your phone to the computer via a USB cable.
Launch the ADB file and open the command prompt and type the following commands "adb shell rm /data/system/gesture. the key" (without quotes), and press enter.
After executing the command, Restart your phone, and that's it.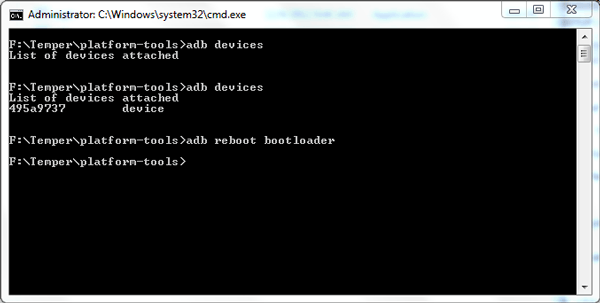 NOTE: Unlike Android Unlock, this method doesn't work on all Samsung phones and requires some technical knowledge, but it is still an excellent way to bypass your lock screen if needed.
People Also Like:
Way 3. Unlock Samsung Password without Losing Data via Find My Mobile
Find my mobile is a free service on all Samsung devices that allows you to locate your phone or tablet device by entering your account details and choosing "Find My Mobile ."You can even receive a GPS location on your phone, which is ideal if your phone gets lost or stolen.
It is worth noting that this method only works if you have your Samsung account and enable the "Find My Mobile" feature; otherwise, all your data will be lost. Here are the steps to unlock Samsung phone without password/pattern/passcode:
Sign in to your Find my mobile website with your Samsung account. You will be required to provide your email and password.
Choose your device and click Click "Lock My Screen" button.
Verify and authenticate your device.
Your device will be unlocked, and you can set a new password if you wish.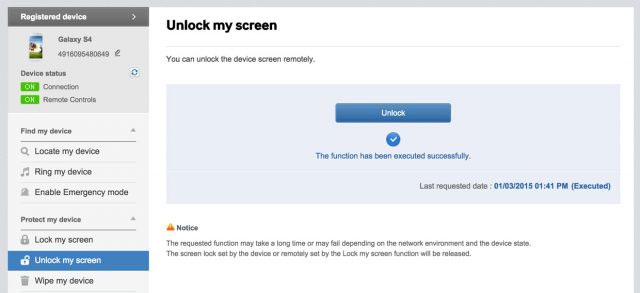 Way 4. Bypass Samsung Galaxy Lock Screen via Android Device Manager
The Android Device Manager is a free app that you can use to track and locate your phone or tablet. The service works by sending location alerts, tracking the phone's location on a map, erasing all of the data on your phone, and locking it if it gets stolen and there is no sign of an intruder damaging it. This service was previously known as "Google device manager ."The Android Device Manager allows you to locate your device's exact location using the IMEI number; then, you can send commands via SMS, email, or other messaging platforms your phone needs.
Steps to unlock Samsung password via Android Device Manager:
Using any browser, visit the Android device manager website and login to your phone's account.
Select the "Lock" option, which is usually at the center of the three icons.
A pop-up window will show up, prompting you to create a temporary lock screen. Set a new password and verify it. After confirming, your Samsung phone will be unlocked.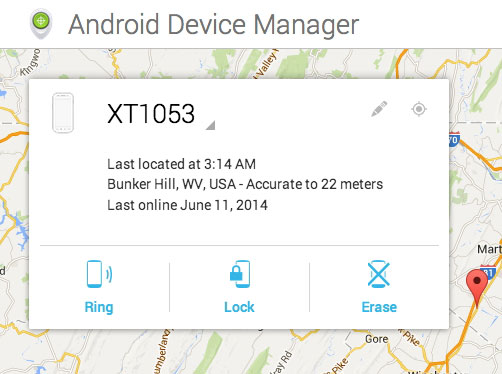 People Also Like:
Way 5. Unlock Samsung Phone Forgot Password with Google Account
This is perhaps the easiest way to bypass a Samsung lock screen; however, it requires resetting your phone. Resetting your phone will delete vital data on your phone such as pictures, videos, messages, and contacts. If you don't have a backup or don't want to reset your phone, this is not for you. Additionally, unlike other methods, this method cannot be performed without data loss.
Steps on how to bypass Samsung lock via Google account:
Deliberately type the random password in your Samsung phone five times. This will cause the "Forget password" command to pop up.
Tap on "Forget Password" and log in to your Google account.
Tap "Account unlock" after signing in to your Google account.
All the data will be erased, and your Samsung will be reset.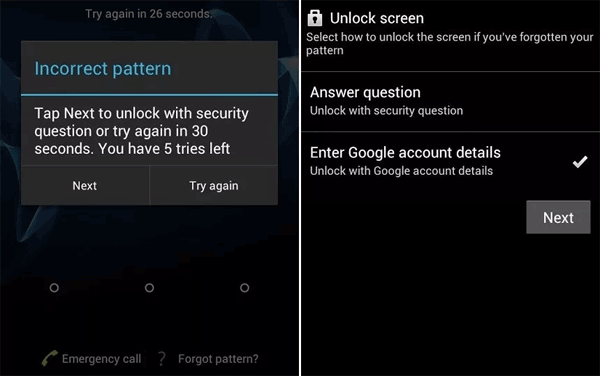 Note: This method does not work with all Android versions. So, make sure you use the same version of the Samsung phone as your Google account
Closing Remarks
We can see from the above list of procedures that there are many ways to unlock Samsung phone forgot password without losing data. Each method has its pros and cons, but the important thing here is that you should be able to find one that suits you best. You should generally start with the most powerful approach and work your way down to a simpler one if it fails or you don't feel comfortable with it. Android Unlock is by far the easiest method because it doesn't require any technical skills whatsoever, so if you're a beginner in this area of removing pattern lock in samsung, you should start with that one first. All the best.

Related Articles:
Top 8 Methods to Unlock Huawei Phone without Resetting/Password
2 Safe Ways to Access Locked Android Phone from PC without Data Loss
Fix "Android Touch Screen Not Working - Can't Unlock" Issues in 12 Methods
[Fixes in 2021] How to Unlock Android Phone with Broken Screen?
SIM Unlock: 4 Hot Tips to Unlock SIM Card on Android Mobile Phones
Smart Ways to Unlock Sony Xperia When It Was Locked by Various Locks