Guide to Clean Up Document & Data on iPad
The documents and data comes from a variety of sources including stock apps, third-party apps, cached data and even iCloud documents. For example, when you are using 3rd-party apps in iOS 8/9 or iOS 10, some extra data (such as logs info, cookies, caches or downloaded images and videos) will be created and stored in the Documents and Data folder on your iPhone/iPad. Since these Document & Data files do nothing but occupy the precious storage space on your device, you have every valid reasons to clear document and data on iPad, so as to free up more space, as well as speed up your device.
1. How to Clear Up Data on iPad Directly
2. The Shortcut - Easily Clean up Document & Data on iPad
1. How to Clear Up Data on iPad Directly
After searching the internet, you might find a way to clean up document and data on iPad within the device. You can enter the corresponding apps to clean up downloaded files, searching histories and many more useless junk files, But you have to know that you can't clear document and other data on iPad. Anyway, there is a way for you to refer if needed.
Here is how:
- Open our app and locate to the related settings to free up data folder.
- Tap Settings > General > Usage > Manage Storage > App Name.
- For example, you can go to Facebook App to clear browsing data or go to Safari to remove searching history.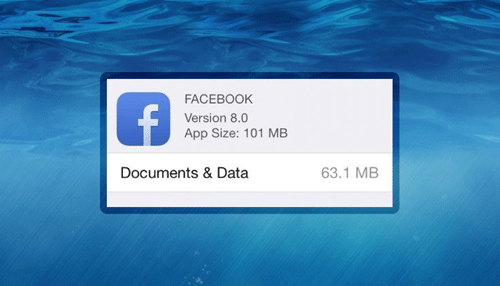 As you can see, to fully clean up document and data on iPad, you need to enter all the apps and settings one by one to clear the unwanted files. Pretty troublesome, right? Why not choose an easier way?
Related: How to Delete "Others" on iPhone/iPad
2. The Shortcut - Easily Clean up Document & Data on iPad
As long as you have this all-in-one iOS Data Eraser (Windows/Mac) software at your hand, you can effortlessly clear document and data on iPad without any hassle. Aside from document and data files, this software can also automatically detect all useless junk files such as app caches, download temp files, user storage files, photo caches and many more. In one word, this single tool allows iPhone/iPad/iPod users to freely clean up all unwanted junk files or erase any other data from device within simple steps. More importantly, files deleted with this software will be gone once and for all. Best of all, the simple user interface of this software makes it as easy as pie to clear data from iPad.
Below are the free trial versions of this software. Want to give it a try by yourself?
1-2-3 Step to Clear Document and Data on iPad
1st, open the installed software on the computer and then get your iPad connected to the computer via the USB cord.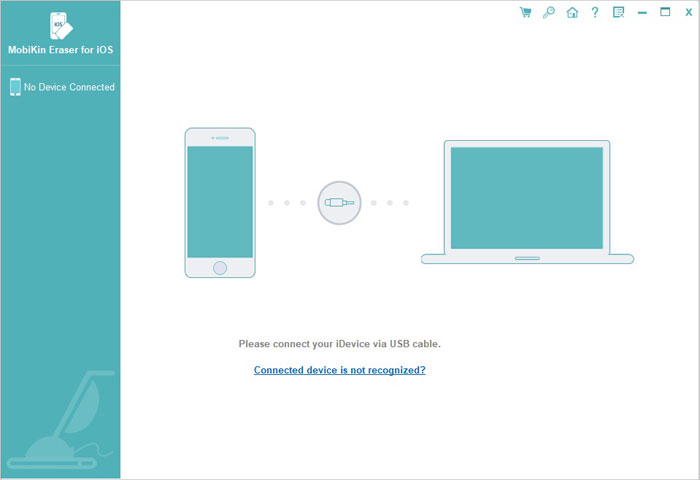 2nd, choose the mode of Erase All Data on the computer to continue the process.
(Note: The current version only supports Erase All Data mode, so you are suggested to back up other important files ahead of time. But it will be improved in the coming versions.)
3rd, now type the word of "delete" to confirm you action. Finally, just wait for the process to get completed within a little while.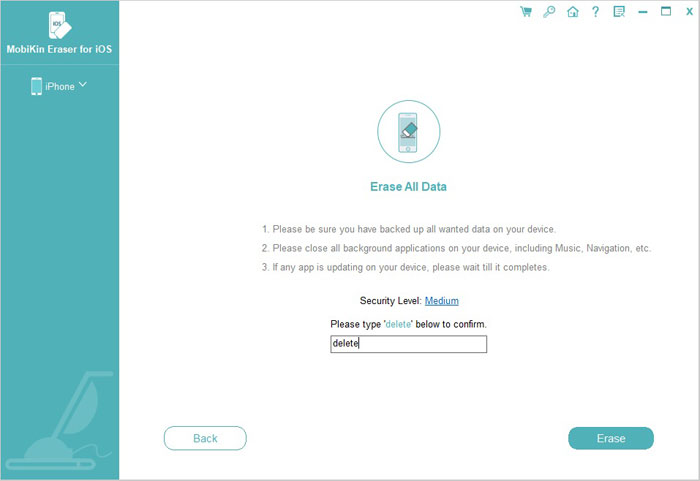 Related Articles:
Useful Tips to Optimize iOS Devices