3 Ways to Delete iMessages on iPhone/iPad
There are several reasons as to why people would find the need to delete iMessages on iPhone and iPad. One of the most common reasons is to have more memory space and thus aid device to function at a more rapid pace. Another popular motive is due to not wanting to withhold information that might be too embarrassing to share openly. In this particular case, it is better to prevent and lament and thus delete iMessages before they are accidentally sent. There are several ways iMessages can be successfully deleted, including without and with the use of software.
In the content below, we will tell you how to delete iMessages from iPhone 14/13/12/11/XS/XR and iPad Pro/Air/4/mini directly and even a permanent way to delete iMessages on iOS devices.
Part 1. How to Delete An Entire iMessage Conversation from iPhone/iPad
Deleting an entire iMessage conversation can definitely free up a lot of occupied space, especially if it is a rather long one. Only two steps are required to get accomplish this (below).
1. The first step consists of opening Message application on device by clicking on the icon present on either the applications' folder, or home screen.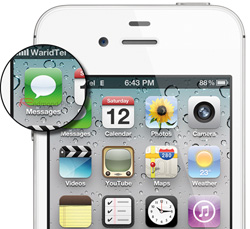 2. The last step consists of scrolling down to targeted conversation message and then swiping left in order for the red "delete" button to appear. Once this is conducted, for every iMessage to be deleted, one should click on it one time. It is important to note device will not require confirmation before erasing; therefore, ensure correct iMessage conversation has been selected.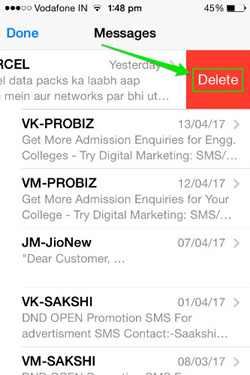 More Useful Articles:
Top 3 iPhone Data Eraser - Erase Everything on iOS Devices
How to Uninstall Unwanted Apps on iPhone and iPad
Part 2. How to Clear A Particular iMessage on iPhone/iPad
There are times when one does not need to erase every iMessage. Deleting a particular iMessage can be easily performed in a timely fashion manner. All that is required is for one to undertake a few simple steps (below).
1. To start off, open the Messages application on device by tapping icon present on either applications' folder, or home screen.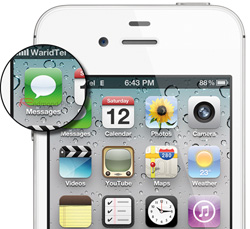 2. Scroll down until you find the conversation that contains the target message and then click on it. Find the iMessage you want to delete and then click and hold until a pop-up becomes visible. Then, click on "more" in this particular pop-up.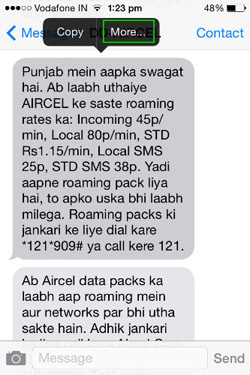 3. You will notice selection bubbles next to every iMessage. Select the one that goes hand in hand with targeted message and then click on either the "delete all" button, or the trashcan icon that is located on the top left of one's screen. It is suggested to ensure the correct iMessage has been selected, as once one of these two options is clicked on, there is no going back. Neither iPhone nor iPad will request confirmation before proceeding to delete.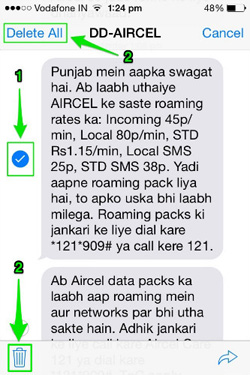 Note: The manually deleted iMessages on iPhone and iPad via the two methods above can still be recovered back with some professional iPhone data recovery programs. If you want to delete all iMessages on iPhone or iPad permanently, you can keep on reading on the Part 3 in the below.
Part 3. How to Permanently Delete iMessages on iPhone/iPad
iPhone Data Eraser: The Top Go-to Software to Delete iMessages on iPhone and iPad
The iPhone Data Eraser has become the top choice software to delete iMessages due to its effectiveness in deleting everything that is unwanted once and for all in a short period of time. Deleting iMessages manually can aid but only to some extent and the deleted files are recoverable, hence why iPhone Data Eraser was created. This application goes the extra mile every time to provide you with an A+ experience. Since it can delete more than iMessages, but also can clear contacts, voicemails, messages, call history, photos, videos, music, calendars, etc. It definitely is worth to have, as one never knows what else one would want to delete in the near future.
Main features you can enjoy from the iPhone Data Eraser:
- 1 click to permanently erase your iPhone/iPad data with zero opportunity to restore;
- Erase selected data in the form of categories, such as contacts, photos, messages and so on;
- Clean up private data with simple clicks and free up spaces on your iDevices.
- Compatible with both iOS and Android device.
Steps to Use iPhone Data Eraser to Clear iMessages on iPhone/iPad Permanently:
Step 1. Install iPhone Data Eraser. It functions on Mac OSX and Windows. It is very easy to install and utilize, hence why it keeps being downloaded by numerous individuals on a daily basis. When installation has finished, go ahead and launch the application.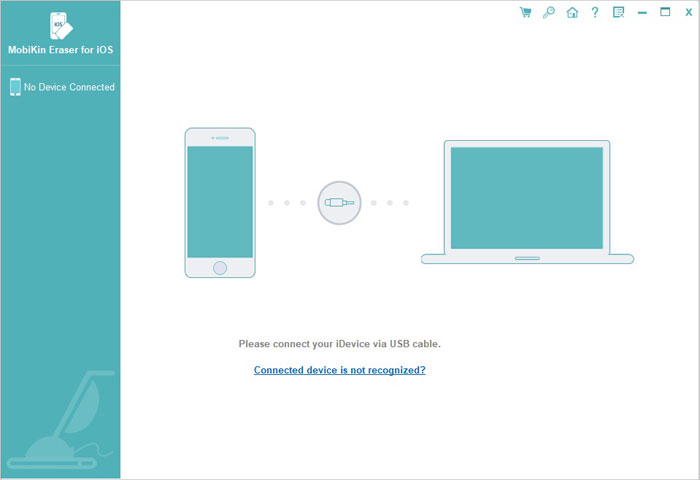 Step 2. One should plug device to PC and then select the "Erase Private Data" option to delete iMessages in bulk. "Erase Deleted Files" can also be selected afterward for iMessages to be permanently deleted.
Step 3. iPhone Data Erase will analyze and scan data present on device. This step takes a few minutes. Once the progress has been completed, deleted data can be selected to view detailed information about it.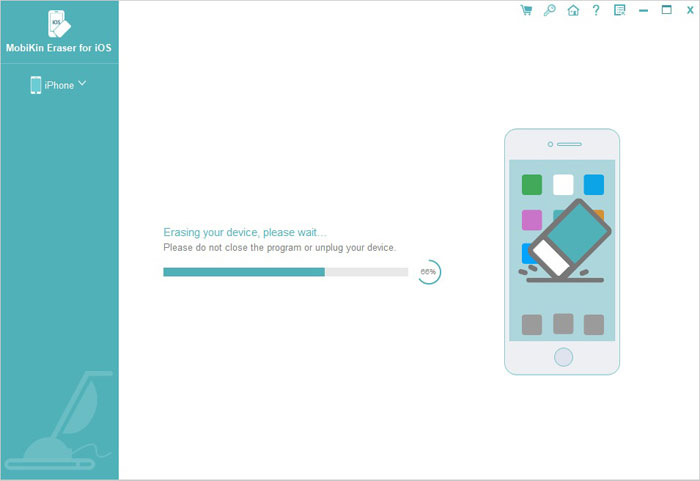 Step 4. After scanning has been performed, deleted data will be presented as details, as it has been scanned out. If any, unselect files that do not require deletion. After doing so, click on the 'erase now' button. This process will take just a few minutes. This is all there is to it!
The Bottom Line: Delete iMessages on iPhone and iPad Manually or with the Aid of Software?
Delete them using both options! At the end of the day, it is good to be equipped with every option that is available. There are times when one can get away with manually deleting iMessages, but in other cases, the aid of software, like the iPhone Data Erase is a necessity, especially if there are a lot of iMessages that need to be permanently deleted and you do not have a lot of time in your hands. Now, if you are the type of individual who does not like dealing with a lot of steps, then software would be your best option. It could definitely aid you in more than one way and thus simplify your life in a meaningful way.
Related Articles:
2 Ways to Delete Voicemails on iPhone
How to Clean up Video Caches from iPhone