2 Ways to Erase Keyboard Cache on iPhone/iPad
Keyboard cache accumulates as soon as iPhone begins to be utilized for texting or browsing, as it remembers every input. It can certainly come in handy, because it can save you valuable time. Even so, there are situations when you need to erase keyboard cache on iPhone, iPad or iPod. In order to protect your privacy, it is recommended to eliminate it if selling device is in your plans. If input is getting in the way of texting or browsing, causing you to constantly click on backspace, erasing keyboard cache should also be taken into account.
There are several ways to clear keyboard cache from iPhone 14/13/12/11/XS/XR and iPad Pro/Air/4/mini directly, but the following are the easiest, fastest, and effective methods to make this occur.
Part 1. How to Erase Keyboard Cache on iPhone/iPad Manually
Resetting keyboard dictionary is a method to delete keyboard cache on iPhone, iPad or iPod without using any additional software.
Step 1. This method consists of first going to setting on your device's home screen. If you are having difficulty finding it, remember that the settings application appears as a gear icon.
Step 2. The next step is to click on "General" and then scroll down to "Reset". In this section, you should click on "Reset keyboard dictionary".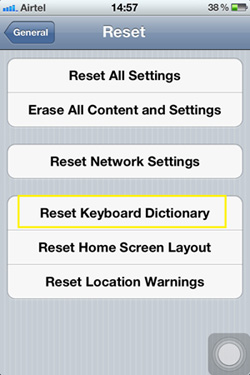 Step 3. After doing so, you will be prompted to type passcode to confirm request.
Step 4. As soon as this is performed, you will see a message to reset it. Click on it and then click on the home button to utilize device like usual. If for some reason you notice that when typing, a word of the past is still remembered, restart your iPhone and try again.
If you opt for this method, you will eliminate every custom word that has been typed on your iPhone; thus, the keyboard dictionary is returning to factory settings. There might be some individuals who might believe that by undertaking this method, the iOS text replacement, predictive text, and other settings might be affected in a negative way. Fortunately, this is not the case at all. If you follow the previously mentioned steps, iPhone will work as usual.
More Useful Articles:
Top 3 iPhone Data Eraser - Erase Everything on iOS Devices
How to Uninstall Unwanted Apps on iPhone and iPad
Note: The manually deleted data on iPhone and iPad can still be recovered back with some professional iPhone data recovery programs. If you want to delete files on iPhone or iPad permanently, you can keep on reading on the Part 2 in the below.
Part 2. How to Clear Keyboard Cache on iPhone/iPad Permanently
Deleting Keyboard Cache with the Aid of Software - iPhone Data Eraser
There might be occasions when the previous method will not function to your advantage. In this situation, it is suggested to resort to software. There are numerous software choices on the market, geared toward deleting keyboard cache, but only a few of them do so in an effective manner that is both easy and fast. The latest one that comes along with the most innovative features is no other than iPhone Data Eraser, which has already received countless positive reviews from consumers.
Besides being able to delete keyboard cache once and for all, it can also delete a variety of different elements from iPhone, including contacts, iMessages, voicemails, browsing history, among others. It is one of the easiest solutions to use, no experience of any kind required to begin benefiting from its many services.
Main features you can enjoy from the iPhone Data Eraser:
- 1 click to permanently erase your iPhone/iPad/iPod data with zero opportunity to restore;
- Erase selected data in the form of categories, such as contacts, photos, messages and so on;
- Clean up private data with simple clicks and free up spaces on your iDevices.
- Compatible with both iOS and Android device.
A few Steps to Clear Keyboard Cache on iPhone with the Help of iPhone Data Eraser
Step 1. The first step consists of installing and then running software on computer. MAC OS X and Windows are the two supported operation systems. To install it adequately, ensure to follow every built-in instruction. When the installation has completed, open the program to get started.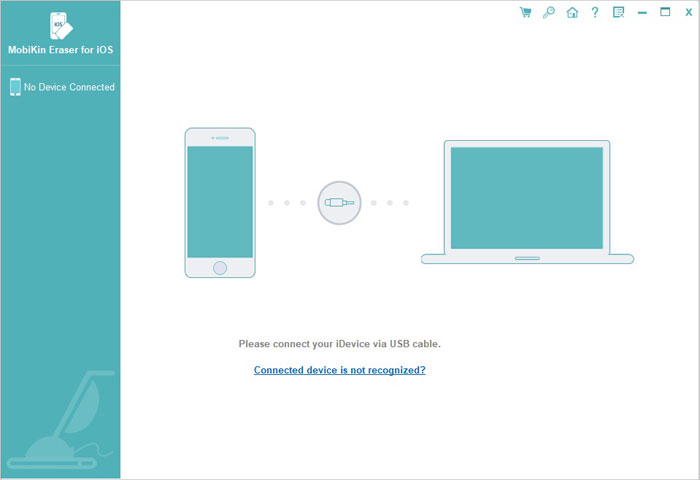 Step 2.In this second step, go ahead and connect iPhone to computer in order for scan of keyword cache to take place. Once device is attached to computer with the aid of a USB cable, you will notice on the screen brief information about it, including its name.
Step 3. The third step revolves around selecting the data erasing mode. There are four different erasing modes, as each one of them goes hand in hand with a distinct task. In the case of deleting keyboard cache, click "erase private data".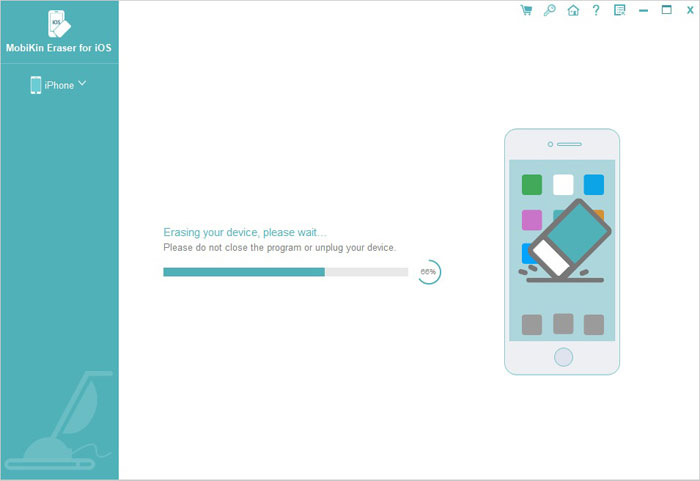 Step 4. For step four, the clearing of iPhone keyboard cache will take place. The iPhone Data Eraser will start to scan and analyze device right after erasing mode has been clicked on. When the scanning has been completed, select and click "Erase Now", which is an option located on the left sidebar. By doing so, keyword cache will be deleted. This is the final step that needs to be conducted to clear keyboard cache.
The Bottom Line: Clearing iPhone Keyword Cache in the Smart Way!
The first method really does work, but there might be some instances that cache is not completely eliminated, which often tends to be the case when one is conducting this type of task manually. And manually deleted files can still be recovered by data recovery software. To play it safe, it is suggested that you select software, like iPhone Data Eraser, to ensure that it is completely eliminated and cannot be recovered any more. To make the most out of your time, opting for iPhone Data Eraser would be a wise selection, as it can also be put into good use for the deletion of other elements. Go ahead and put it to the test to find out why it is such a beloved program among tens of thousands of iPhone users.
Related Articles:
2 Ways to Delete Voicemails on iPhone
How to Clean up Video Caches from iPhone