Full Guide to Connect iPhone to TV
With the development of technology, users are allowed to watch movies, listen to music and even appreciate the photos that have stored in their iPhones on television. This kind of enjoyment could be realized by connecting iPhone to TV. Here you may wonder why we need to link the phone to TV and how can we achieve the objective. The answers are offered in this article. Just take a look.
Part 1. The Reason to Link iPhone to TV
Part 2. How to Connect iPhone to TV?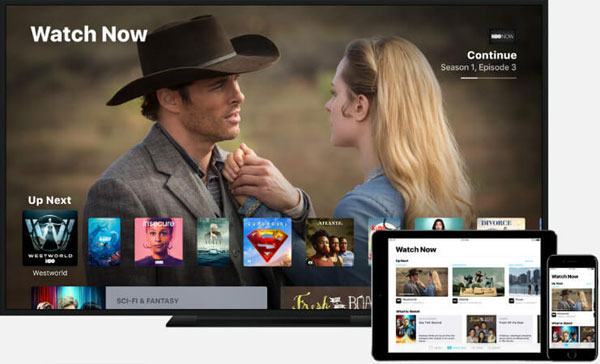 Part 1. The Reason to Link iPhone to TV
Some users may say that they can see TV shows and enjoy wonderful music on their iPhone so it is unnecessary to link iPhone and TV together. However, is that true? Do you know the advantages of the connection between iPhone and television? If you are not sure about that, you can see here to find the keys, which can probably change your mind.
- Watching movies and TV shows more comfortable because of the bigger and clearer screen.
- Sharing videos and music with your friends and families instead of viewing them alone.
- Playing games to your heart's content.
- Displaying photos expressly and sharing them with others.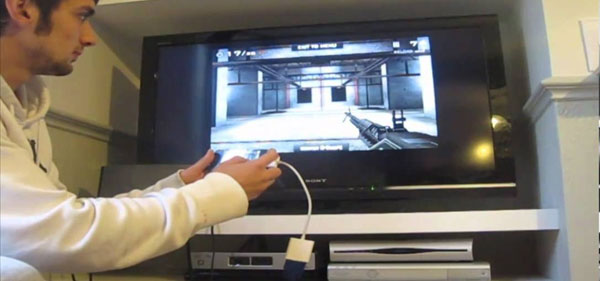 Part 2. How to Connect iPhone to TV?
As we all know, home applications linking includes two types: wireless connection and wired connectivity. The joint between iPhone and television is not excepted. That means you can link iPhone to television via wireless network as well as HDMI adapter and cable. To help you complete the link more quickly, in this part, the particulars of these two disparate solutions will be introduced. Both of them have their unique merits so that you can select anyone of them to feast on your eyes and ears.
1. Connect iPhone to TV wirelessly
Airplay is a wireless technology introduced by Apple Inc., which allows users to transfer and play videos on iPhone/iPad/iPod touch/Mac to the equipment that supports Airplay. But you should pay attention to the iOS version. For using Airplay, your iPhone must download and install the iOS 4.2 version or above. Otherwise, it is impossible to connect two devices. The followings are the detailed operation of the linking process.
Step 1. Power on your television and switch the source to Apple TV port.
Attention: your iPhone must be iPhone 4 or newer and the Apple TV must be a second-generation or newer.
Step 2. Connect iPhone and TV to the same Wi-fi network. If you are unable to link your iPhone to internet, you can click here to find the solution.
Step 3. Swipe up from the bottom of your iPhone's screen to launch the Control Center and then tap on "Airplay" option.
Step 4. iPhone will detect and display the name of TV automatically. You need to tap the name of the TV to establish connection and then your iPhone's screen will appear on the television screen.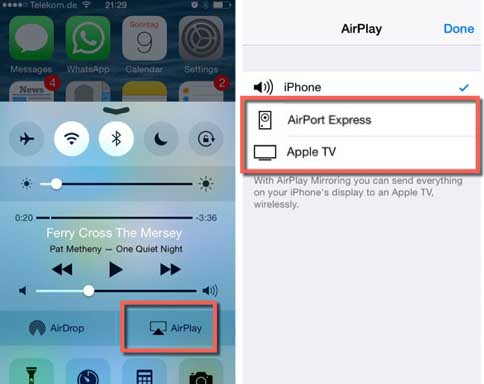 2. Use HDMI adapter and cable to link iPhone and TV
If you already get bored with Airplay, you can make an attempt to use HDMI adapter and cable. There are multifarious adapters available for you to choose but while selecting the adapter and cable, you should notice that they should be corresponding to your iPhone model. After finding a suitable adapter and cable, you can begin the association. Don't worry, it is easy-to-use and won't take you too much time.
Step 1. Insert the selected adapter into your iPhone.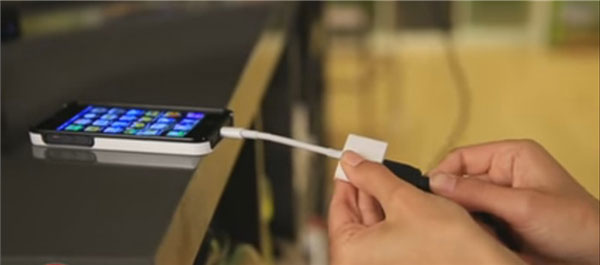 Step 2. Insert one end of HDMI cable into adapter's HDMI port and connect another end to an HDMI port on television.
Step 3. Power on the TV and iPhone if they are not already on.
Step 4. Press the input selector for the TV. It is a button on the remote or on the TV itself and is typically labeled "Input" or "Source".
Step 5. Select the HDMI port to which your iPhone is connected. And now your iPhone is connected to the TV.
Related Articles:
What Can I Do If My iDevice Fails to Connect?
How to Connect iPhone to PC Successfully?
How to Transfer Large Videos from iPhone to PC
6 Ways to Transfer Photos from Computer to iPhone Effectively
Easy Ways to Transfer Files from Lenovo to iPhone