[Solved] Something Wrong with My iPhone Charging after iOS 11 Update, How to Fix It?
Users often need to update their iOS version so that they can receive more features from the new system and solve some problems appear in the last iOS version. But some problems also occur after the iOS update, such as iPhone charging problems, Bluetooth and Wi-fi problems, battery issue and so on. Among them, iPhone charging problems would be the most urgent one for the reason that you are unable to do anything with an exhausted phone. So it is essential to know how to fix iPhone charging problems after updating to iOS 11.
When suffering an iPhone charging problem, you device may be incapable of being charged or charged swimmingly. Therefore, for helping you solve this kind of issue, 6 ways are offered for your reference. You might recharge your phone favorably after using one of them. Just have a try.
See also:
Siri Not Working After iOS 11 Update, How to Fix It?
How to Solve iPhone Volume Problems?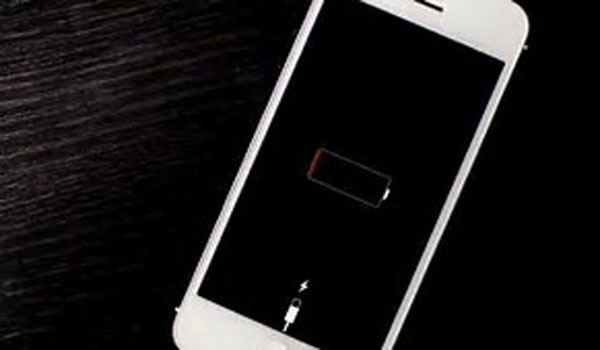 6 Ways to Fix iPhone Charging Problems
These 6 methods are based on the settings and hardware of iPhone so they would be simple and effortless. Nonetheless, if you are still not able to charge your device after trying all the means, you are suggested to turn to a specialist cause the hardware on your phone might be broken which is only can be solved by them. Now let's make an attempt at first!
Learn more:
Solution 1. Charge your device with the Airplane mode on
Airplane mode is setting available on iPhone which prevents the device from transmitting. That means all transmitting features on iPhone like Bluetooth, Wi-fi, telephony and other services depend on radio-frequency signal transmission would be disabled while this mode is activated. Therefore, turning off Airplane mode could make the charging process more quickly. This is the simplest one and you may want to give it a shot.
To do it, you just need to swipe from the bottom edge of the screen to enter the Control center. Then click on the icon of Airplane mode to turn it on. After that, connect your device to the charger to see whether your iPhone can be charged or not.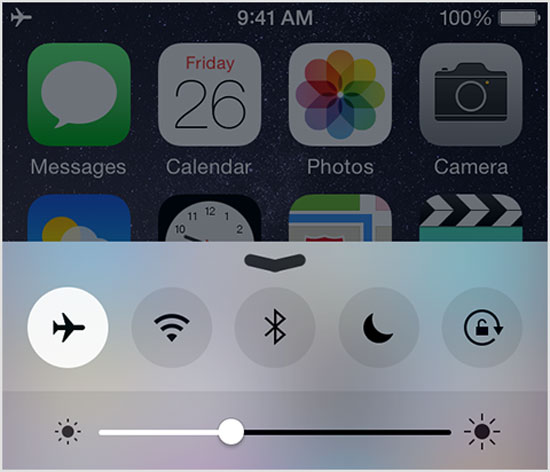 Solution 2. Check the cable, port and outlet
When you meet iPhone charging problems, the first thought comes to your mind must be checking the status of your charger. Normally, we charge our phone via the charger so you'd better inspect whether the cable and port of the charger is available. If they are broken, you need to use another charger to settle the issue. In addition, you are advised to test the outlet you used as well. If the outlet is unusable, it is certain that your device cannot get the energy from it.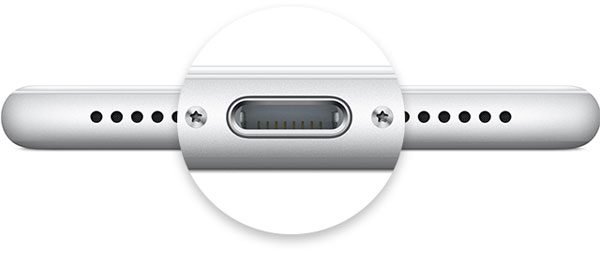 Solution 3. Use other charging methods
The most common way we used to charge our phone is using a charger. So you could try other methods to charge it while the charger does not work. Here, another method provided is to charge your mobile phone with computer. In this case, you only need to connect the iPhone and computer with an USB cable then you can see the device begin charging. Of course, there are also other practicable means to charge your iPhone without a charger. If you are interested in it, you can click here to have a look.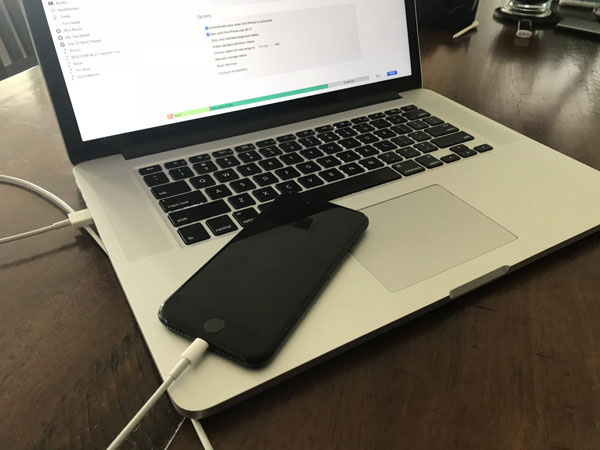 Solution 4. Turn off your device and charge it
It is probable that some software problems interfere with the charging. So it might be work to charge your phone without turning it on. Meanwhile, another reason for this method could be power consumption reduction. There must be power consumption occur when your iPhone is on. Therefore, powering off the device and then charge it could improve the charging speed.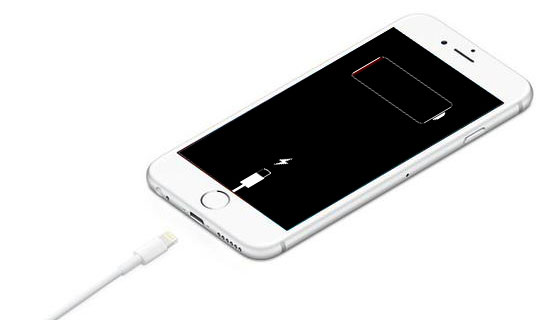 Solution 5. Force restart iPhone
This method is also used to solve the software conflict of iPhone. It can solve most iPhone problems, charging problem is not excepted. To achieve the goal, different iPhone users have different methods:
- For iPhone 7 or newer: press and hold the Power and Volume Down button at the same time till you see the Apple logo;
- For iPhone 6S or older: press and hold the Power and Home button at the same time then release them when you see the Apple logo.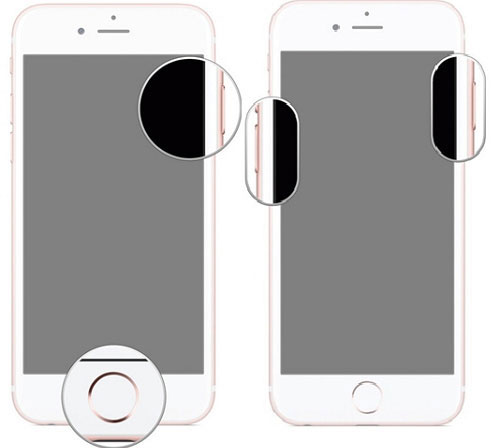 Solution 6. Reset Factory settings on iPhone
If all the methods above cannot work, you should try to reset factory settings on your iPhone even if you have upgraded the iOS version. To do that, you can navigate to "Settings" and then go to "General" in this folder. After that, find out the "Reset" and click on it. Finally, tap on "Erase all Content and Settings" option to reset your phone. After finishing the resetting, reboot your phone and charge it again.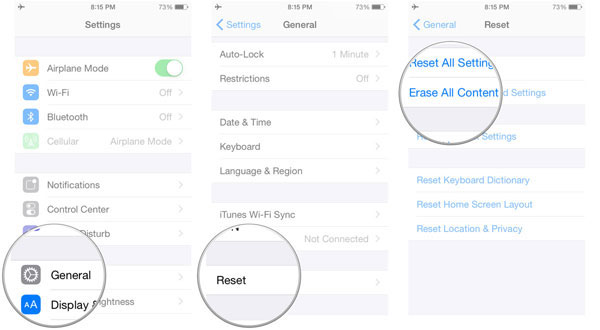 Related Articles:
iPhone Getting Hot? Here are Solutions!
My iPhone Touch ID Not Working, Help!
Top 3 Ways to Transfer Music from iPhone to Computer for Free in 2023
How to Transfer Large Videos from iPhone to PC
6 Ways to Transfer Photos from Computer to iPhone Effectively