[Solved] iPhone Keeps Restarting, How to Fix It?
Q: iPhone 6S keeps restarting
So this morning, my phone has started to act weird. Now every few minutes my handset is restarting itself. I've not installed any new apps as of late and this has only been happening since this morning. I've also noticed that my phone will come up with "No SIM Installed". It's done this a couple of times since yesterday morning.
Any idea? Thanks in advance!
This problem would not be rare. No matter you are using an old iPhone or brand new device, you might face this problem, which will affect your daily as well as business life. At this moment, you must want to find out the reason and method of this issue. That's why we write this article. It will tell you why iPhone keeps restarting and how to solve this problem.
Part 1. Why iPhone Keeps Restarting?
You must be whiny when you try to do something with your iPhone but it keeps restarting. Then what causes this issue? According to the analysis, this phenomenon is caused by the following reasons:
- Uncompleted update
A bad update will cause the iPhone keeps restarting issue. If you have ever tried to update your iOS version to the latest one but it is halted or gets wrong during the process, your iPhone will meet some problems. In addition, the iOS version that you update might be unstable, which would also be one of the reasons.
- Malware attack
Sometimes you may need to jailbreak your device to install some apps or log in some restricted websites. This could help you get the sources but also would bring malwares which may attack your phone and results in the issue.
- Software conflicts
Users would like to download and install many different kinds of software on their iPhone to meet their requirements. However, these programs might be conflicting. That is why iPhone reboot loop mode appears.
- Hardware problems
It is also possible that there are something wrong with the hardware component, which will be very hard to be solved.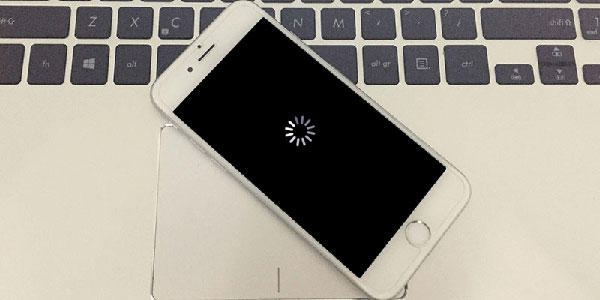 Part 2. What Should You Do before Fixing iPhone Keeps Restarting Issue?
During the fixing process, you might lose the data that is important for you so there is one thing you must do before starting the process. This indispensable preparation is data backup which can help you get back the wanted files quickly and easily if data loss happens. For your reference, you can select MobiKin Assistant for iOS (Win & Mac) to be your helper. With it, transferring files from iPhone to computer is just a piece of cake.
Here's how:
Step 1. Connect your iPhone to computer with a USB cable and launch the iTunes of latest version.
Step 2. Run the program on your computer and it will detect the connected device automatically. After the detection, a pop-up window will appear to ask you trust the computer on your iPhone. Here just go with the prompt to click on "Trust" and then tap "Continue" on the computer to go on.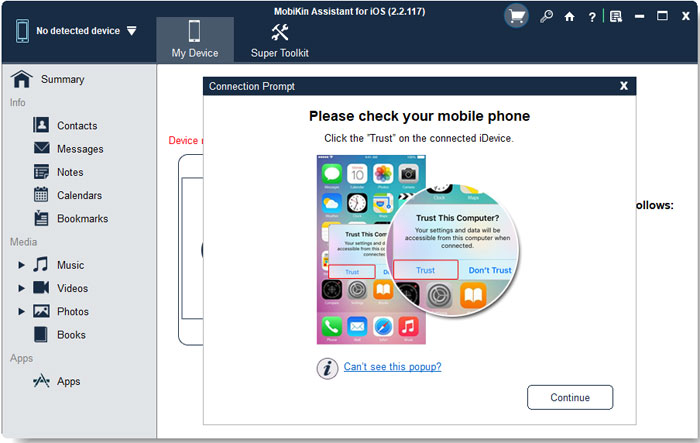 Step 3. Now you will see several categories are listed in the program. Just click on the file that you want to copy in the left pane to locate all its contents. Then tick the data you wanted and hit "Export" to move and save them on your computer.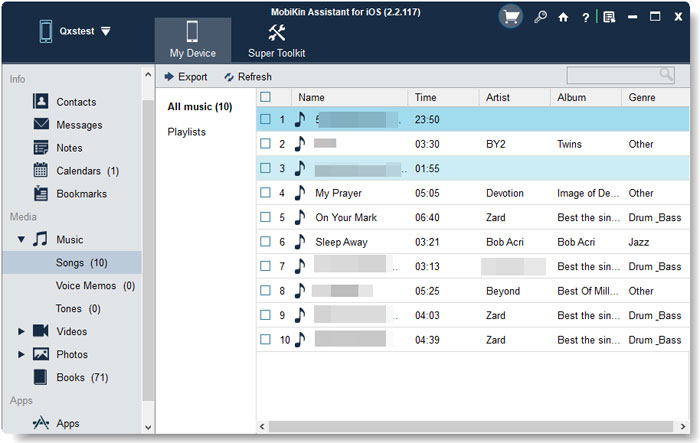 See also:
How to AirDrop from iPhone to Mac?
Part 3. How to Solve the Problem- iPhone Keeps Restarting?
After backing up your desired files, you can now begin to fix the iPhone keeps rebooting without any scruple now. To solve this problem, you can follow the means below one by one to return your mobile phone to normal.
Method 1. Hard Reset Your Phone
While iPhone keeps restarting, you can simply try to force reboot it to settle the issue. To perform a hard reset, different generations of iPhone have different means:
- For iPhone 6S or older version, you need to press and hold the "Power" and "Home" button at the same time until an Apple logo appear.
- For iPhone 7 or later, you should press and hold the "Power" and "Volume Down" button for a while till the screen appears the logo of Apple.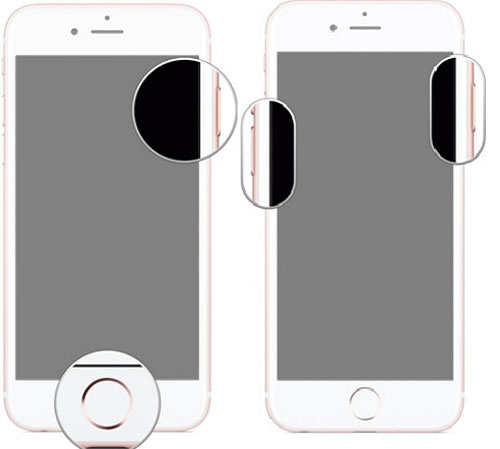 Method 2. iOS Version Update
In the first part, we have mentioned that the iPhone reboot loop mode may be caused by the unfinished iOS update so it is an idea to update software completely to fix the problem. By using this means, you can navigate to Settings> General> Software Update. If it prompts you that there is software available, you can click on the red dot to complete it.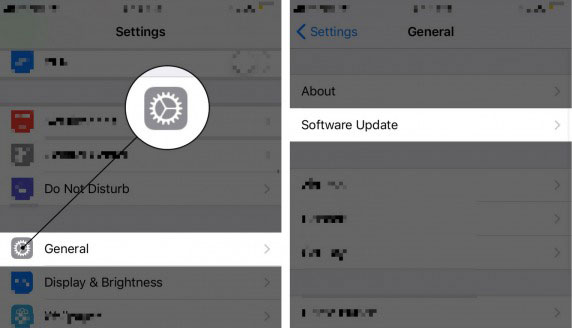 Method 3. Reset All Settings on iPhone
If the software on your device is conflicting to each other, your phone will not be able to run smoothly and keeps restarting is one of the phenomenon. Or you have downloaded the application that is not compatible with the device. In this case, you need to reset all the settings to remove all the applications and settings to settle the problem.
To complete the resetting, you only need to visit Settings> General> Reset> Reset All Settings.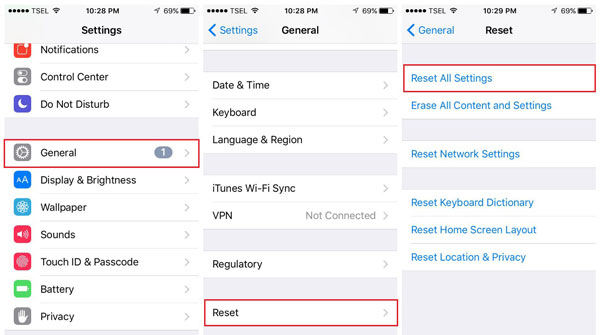 Method 4. Remove SIM Card
Your SIM card connects your iPhone to the wireless carrier and it would also result in the iPhone reboot loop mode. Therefore, you can try to remove the SIM card from the card tray to see whether the device is recovered. If it works normally after the removing, you can put the card back to the tray.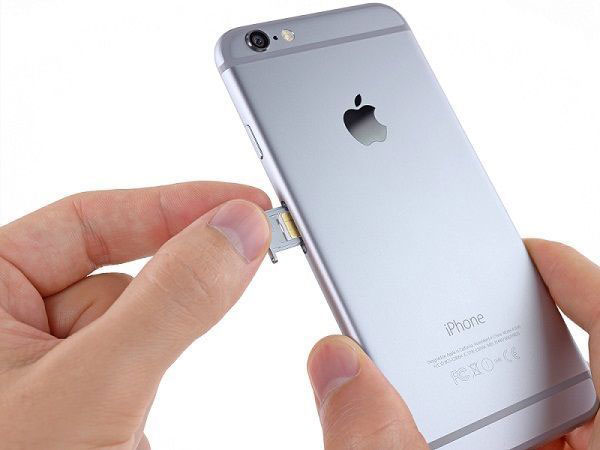 Method 5. Restore the Device via iTunes
It is possible that iPhone can run well after removing the SIM card but it keeps rebooting again when you put back the card. Then, under this circumstance, you need to restore your device with iTunes. The details are as below:
- Link your iPhone to the computer and launch iTunes.
- After the connection, iTunes will detect the device automatically and prompt you that there is a problem with iPhone. Just click on "Restore" to retrieve your iPhone.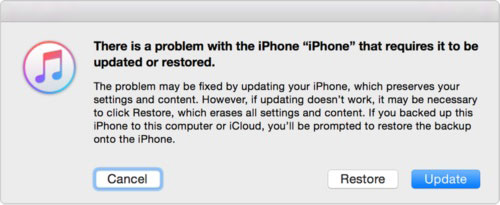 You can also go to Summary> Backups> Restore Backups to restore the device.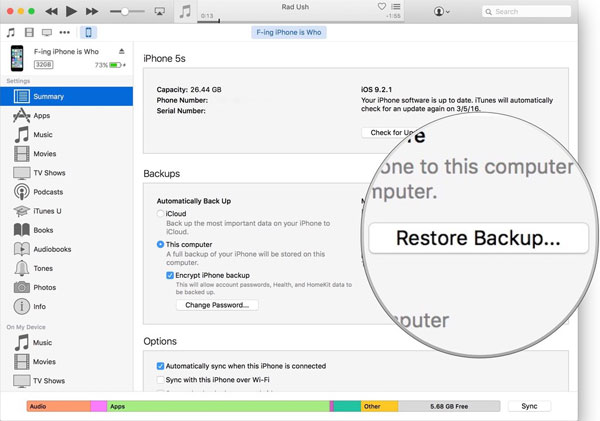 You might also want to read:
How to Fix iPhone "Cannot Connect to iTunes"?
How to Fix Backup & Restore Problems with iTunes?
Method 6. Turn to Specialist
There could be something wrong with the hardware if all the methods above cannot work. In this case, you'd better go to Apple Store to ask the specialists for help.
Related Articles:
iPhone Sound Not Working: How to Fix iPhone No Sound Issue?