Why Does My iPhone Keep Restarting? Reasons and 13 Great Solutions for You
"I woke up this morning, and my iPhone 12 just kept restarting randomly. I've checked for updates, but it's continuing. I don't know how to stop it." -- from Apple Support Community
Like Android, the iOS system Apple is proud of doesn't always give its users a good experience. For instance, your iPhone keeps restarting endlessly, and the iDevice gets stuck in a boot loop. At this point, you may want to know the causes and try to settle the matter after you dish out criticism. Luckily, when you get to this page, you will know the most comprehensive information about this topic. Keep reading, and there must be a method to help you out.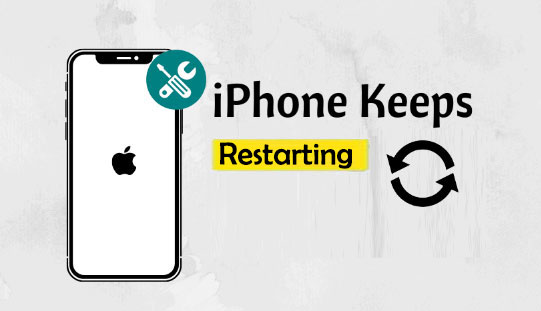 Part 1: Why Does My iPhone Keep Restarting?
Before checking the solutions, you may be interested in the reasons for this phenomenon. Indeed, many factors would cause an iPhone to restart over and over again. And here are some common ones:
Uncompleted update. (How to undo an iOS update on iPhone?)
Outdated version of iOS.
App failure.
Insufficient storage space.
Unstable drivers.
Extreme temperature.
Malware attack.
Hardware problems.
You May Also Like:
Part 2: iPhone Keeps Restarting? Try the 12 Fixes
As you may know, any measures may lead to data loss on your iPhone. Therefore, before getting started, it is recommended that you back up your iPhone to your computer for secure preservation. Then restore the phone from the backup after completing the repair.
Fix 1: Check for Hardware Problems
"iPhone keeps restarting Apple logo". Firstly, please remove the screen protector from your iPhone, if any. Then look closely at the charging port or anywhere on your device. And please try to restart your iPhone in an air conditioning room if the ambient temperature is too high or too low.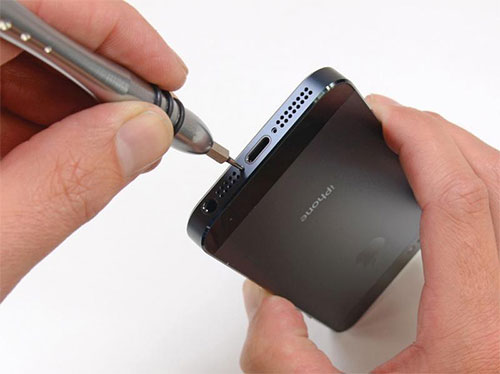 Fix 2: Force Restart Your iPhone
Follow the steps below to perform a hard reset/force restart on your iPhone:
For iPhone 8/X/XR/Xs/11/12/13: Press and quickly release the "Volume Up" and Volume Down buttons. Do the same on the "Side" button until you see the Apple logo.
For iPhone 7 series: Press and hold the "Power" and "Volume Down" keys for a while until the screen appears with the logo of Apple.
For iPhone 6 series or older: Press and hold the "Power" and "Home" button simultaneously until the Apple logo turns up.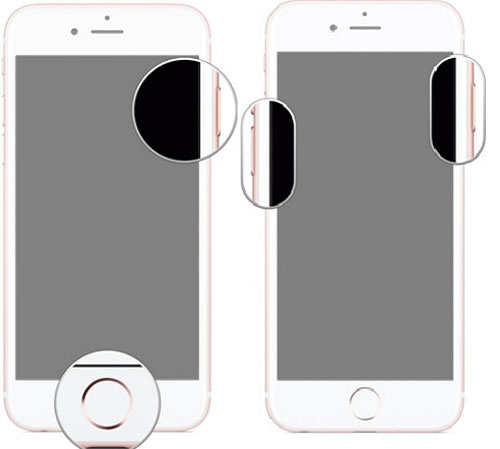 Fix 3: Remove SIM Card
Your SIM card links your iPhone to the wireless carrier, and it can be a factor that may lead to "iPhone X/11/12/13 keeps restarting". Therefore, try to remove the SIM card from the tray. If your iPhone works just fine after the removal, you can put the card back on the tray. (Can I recover contacts from my SIM card if they are accidentally deleted?)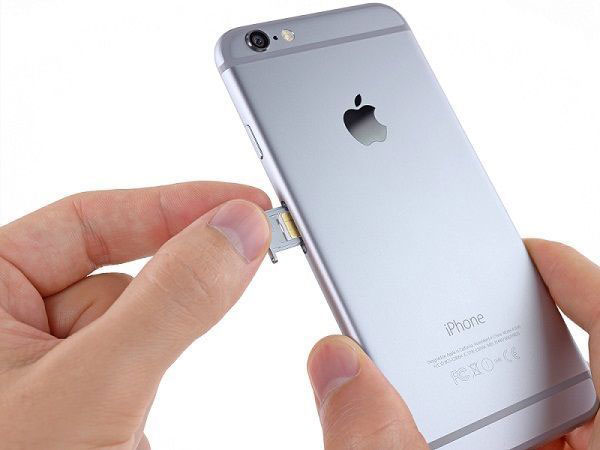 Fix 4: Keep iOS Updated
As we just mentioned, the iPhone reboot loop mode might be caused by the outmoded iOS version, so it is a good idea to update the software completely to tackle the problem:
To start with, navigate to your iPhone's "Settings" > "General" > "Software Update".
If it prompts you there's software available, tap on "Download and Install".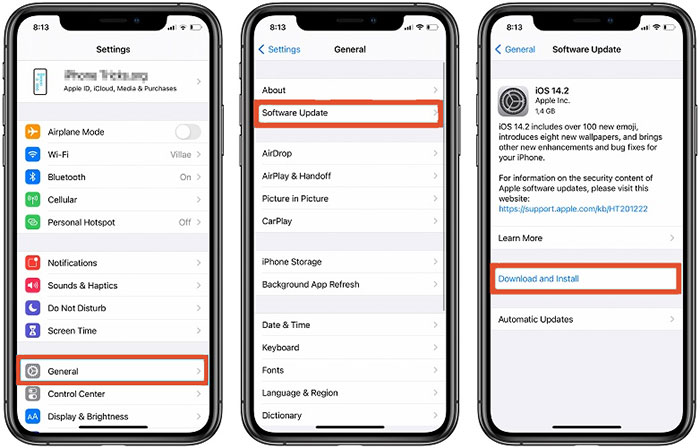 Learn More:
Fix 5: Set Up Data & Time
iPhone won't stop restarting. There might be an insignificant detail that was overlooked. Please try to manually set up the Data & Time on your iPhone if necessary. Here's how:
Open iPhone's "Settings" > "General" > "Date & Time".
Disable "Set Automatically".
Choose your time zone and date manually.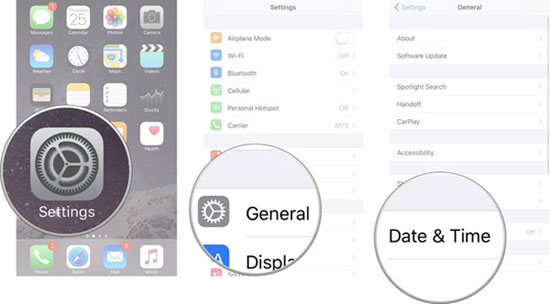 Fix 6: Free Up Space on iPhone
Your iPhone keeps restarting itself due to near-full storage space? You can now link your iPhone to a computer, access its hard drive, and copy or delete some media files. (Here are more methods on how to free up space on iPhone.)
Fix 7: Check iPhone's Logs
If a single app is causing the error to occur, please follow the drill below to check a log that this iPhone creates to fix it:
Open "Settings" on your iPhone.
Touch "Privacy" > "Analytics & Improvements" > "Analytics Data".

Browse through the most recent records to see if an app is mentioned more than once.
If so, just uninstall the app directly.
Fix 8: Remove Faulty/Battery-draining Apps
Any faulty or battery-draining apps literally cannot keep your phone running as usual. And some 3rd-party applications from untrusted sources may result in iPhone battery draining fast. So you can now offload them and restart your iPhone before checking if it works.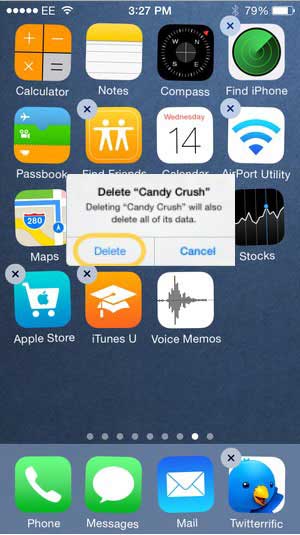 Fix 9: Check Apps for Updates
iPhone randomly restarts all through after I uninstall some faulty apps? If so, try to check the rest apps for updates as follows:
Navigate to your iPhone's "Settings" > "Apple Store" > "App Update".
Go to "Your Profile" > "Update" or "Update All".
Fix 10: Restore iPhone Using iTunes
Restoring an iPhone from iTunes can resolve some stubborn issues. But your iPhone data would be wiped out after that. The details are as below:
Open iTunes on your computer.
Attach your iPhone to the system via a USB cable.
Click your "device" icon from iTunes.
Go to "Summary" or "General".
After backing up your device, tap on "Restore iPhone".

Tap "Restore" as prompted to confirm the action.
Fix 11: Reset All Settings on iPhone
"My iPhone keeps restarting over and over?" If some programs on your iPhone are conflicting with each other, try to reset all settings to troubleshoot the annoying problem. Unlike a factory reset on your iPhone, resetting all settings won't delete your iOS items. To do it, please go to your iPhone's "Settings" > "General" > "Reset" > "Reset All Settings".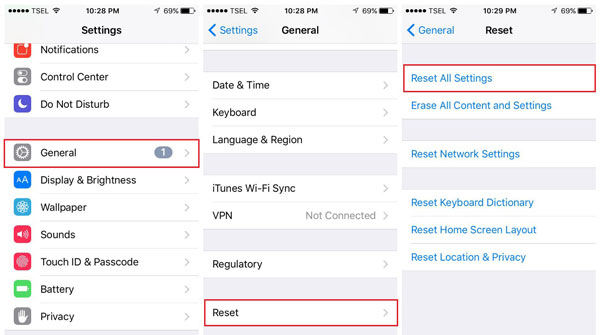 Fix 12: Contact Apple Support
There might be some intractable bugs if all the solutions fail to fix the issue. In this case, you'd better call Apple after-sales service or go to Apple Store to ask the specialists for help.
Part 3: Ultimate Solution to Fix "iPhone Randomly Restarts"
Many users claimed that some fixes on their iPhones couldn't actually troubleshoot the boot loop. That is, iPhone restarts on its own unwittingly, as always. Well, don't worry; iOS System Recovery can do you a big favor, for it is almost a universal phone tool for iOS repair.
It is pretty easy to use and lets you fix 50+ issues in minutes. Besides, it's an ideal program for upgrading or downgrading iOS without iTunes.
Overview of iOS System Recovery:
Quickly fix "iPhone keeps restarting" without losing data.
Resolve overall iOS problems, such as iPhone grey screen, iTunes stuck on preparing iPhone for restore, phone screen not responding, iPhone black screen of death, etc.
Deliver two repairing modes to fix iOS back to normal.
Compatible with overall iDevices, including iPhone 13/13 Pro (Max)/13 mini/12/12 Pro (Max)/12 mini, iPhone 11/11 Pro/11 Pro Max, iPhone X/XR/Xs/Xs Max, iPhone 8/8 Plus, iPhone 7/7 Plus, iPhone 6/6S/6 Plus, iPod touch, iPad, etc
It won't let out your privacy.
How to fix "iPhone keeps restarting" with iOS System Recovery?
Step 1. Install iOS System Recovery on a computer the moment you have it downloaded. Next, start it and go for "More Tools" > "iOS System Recovery".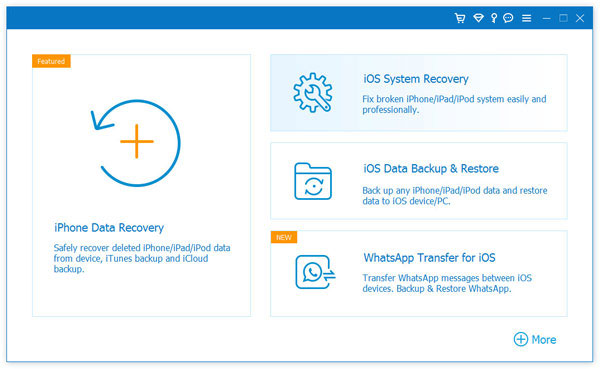 Step 2. Connect your iPhone to the computer via USB. Then tap "Start", and you'll have to boot your iPhone into Recovery or DFU mode according to the directions below.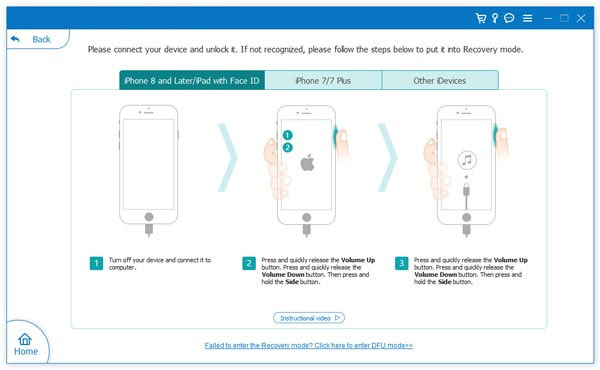 Step 3. Choose the correct iPhone model and click on "Repair" to get the plug-in for iPhone repair. After that, this tool will automatically repair your iPhone without data loss.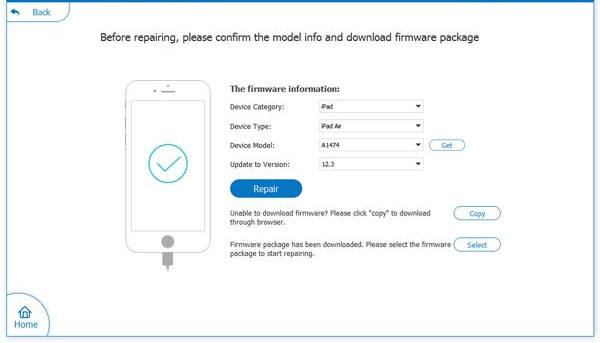 Summary
Well, that's all for the tips to follow when your iPhone keeps restarting randomly. To be honest, we would be very pleased, provided that any of the quick solutions succeed in troubleshooting this problem. If you want to go straight to the ultimate way for any reason, iOS System Recovery is surely your top pick.
The best part of this tool is that it applies itself to fixing various iOS issues efficiently with just a few clicks, and you won't thereby lose any iOS content.
Related Articles:
iPhone Stuck on Loading Screen? 7 Tested Ways to Fix It [2022 Latest]
Android Phone Keeps Turning/Shutting off? You Can Now Fix It Like a Pro
iPhone/iPad Touch Screen Not Working? Troubleshoot It in 11 Quick Fixes
5 Popular Ways to Mirror iPhone/iPad to Windows 10 [2022 Latest]
Top 10 Best iPhone Data Recovery Software Reviews
iPhone Internal Storage is Empty on Windows 11/10/8/7? 10 Solutions Offered