How to Make Your iPod Touch as Awesome as an iPhone?
As we know the iPod touch and iPhone are similar to each other and the major difference is that you can make calls by an iPhone easily but an iPod touch does not allow you to do that. So the iPod touch owners may be not willing to buy a new iPhone only for making calls. Here we will provide you the detailed guide to make calls by an iPod touch.
How to Make VOIP Phone Calls with iPod touch?
Step 1. Jailbreak your iPod touch and click to know how to jailbreak your iOS devices.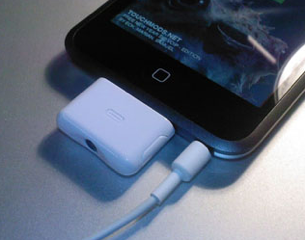 Step 2. Since the headphones of the iPhone are not suitable for iPod touch, you need a Touchmod mic, which will set your back about $50 to $60.
Step 3. Install the freeware SIP-VOIP application.
Method 1. Install the SIP-VOIP with Installer
1) You need to add the Touchmods repository to Installer that are installed on your device automatically when you jailbreak the device. You can start the Installer and go to the Sources tab. And then tap Edit > Add and type "https://touchmods.net/rep.xml" on the dialog. Just click on the OK button and the Installer will refresh your source.
2) Find the entry labeled Touchmods in the Install tab. Just tap on the entry and then the install button. Finally verify the applications from an "untrusted" source.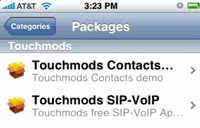 Method 2. Install SIP-VOIP over SSH
1) You need to find the Installer under Install > System and then install OpenSSH through Installer. Connect the iPod to with a desktop FTP client that supports SFTP connections like FileZilla or Cyberduck.
2) You can open the settings and tap on the Wi-Fi and then the blue arrow. Then you will know the IP address and can connect the device to the computer.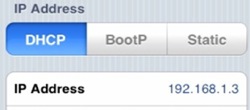 3) Now you can start the FTP client and enter the IP address as your serve. Use the "root" as your username and "alpine" as the password. Head to the Applications folder after the device is connected to the computer well.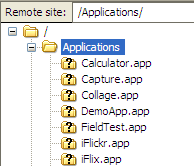 Then you can make calls with your iPod touch.
Other Apps To Make Your iPod Touch as Awesome as an iPhone
Make calls - Skype
This app is famous around the world. Users are able to make and receive calls, send and receive instant messages on the Skype. It is convenient for people to communicate with others from the other country. Besides, you cannot only talk with people on the app but also save on international calls and SMS messages to phones. By the way the app is free to download.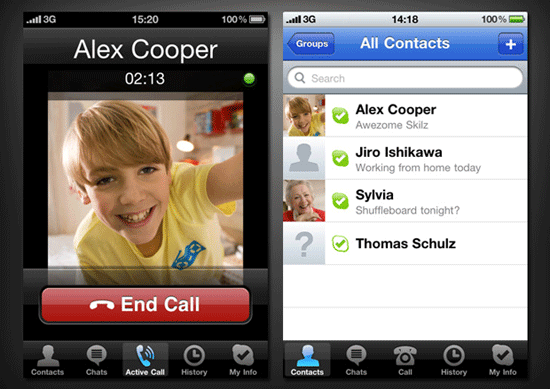 Send and Receive Messages
1.Textfree Unlimited
It is a free app that enables you to send and receive messages from an iPod touch or iPhone to any US mobile phones. The operation is easy and quick.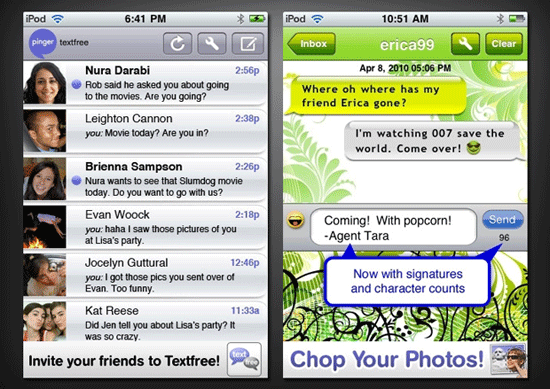 2. AIM
It is a powerful and comprehensive applications. Because it not only allows users to communicate with others via SMS messages but also enables the users to do the Facebook chat and instant messaging. So you can get access to your friends through various networks.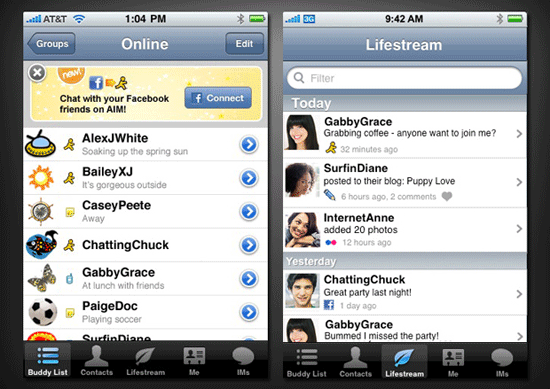 Camera App - DSLR Camera Remote Professional Edition
This app allows you to control the Canon EOS or Nikon DSLR camera as you like. It functions just like a built-in camera can enable you to take pictures freely. This app allows you to adjust its settings and review the photos instantly. But it is not free and you need to pay $19.99 if you want to buy it.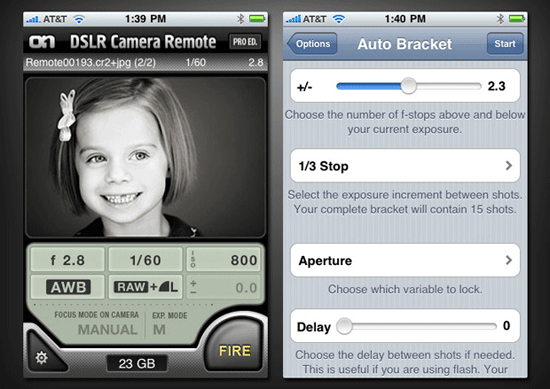 Related Articles:
6 Tips: How to Transfer Photos from Mac to iPhone? (#2 is Awesome)
How to Transfer Photos from iPhone to Mac (7 Ways Offered)
How Can I Send Messages from Mac to iPhone or Android Easily
[5 Ways] How to View iPhone Text Messages on Computer/Mac?
How to Sync Songs from Mac to iPhone 14/13/12/11/X/8 Plus/8/7
Best Free Ways to Transfer Music from iPhone to Computer in 2023