6 Safe Methods to Unlock OPPO Phone without Password/Pattern Lock
Some OPPO phone users couldn't remember their password or pattern overnight right after replacing it with a new one. Yeah, forgetting passwords or lock screens are amongst the common situations faced by OPPO owners. Unfortunately, not many folks know how to unlock OPPO phone without password easily and safely.
No worries! In this definitive guide, we will talk about six reliable ways to help you regain access to your OPPO device. Just read on to learn how.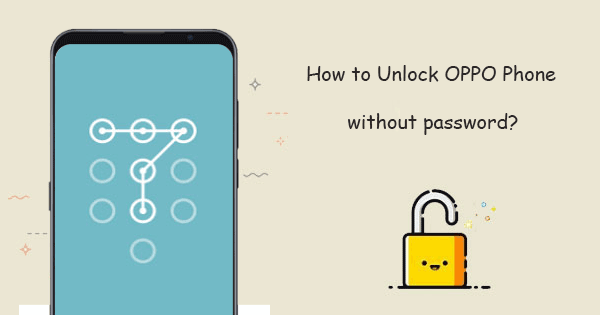 Method 1: How to Unlock OPPO Phone without Password via Android Unlock
So, what's the easiest and most effective way to complete OPPO password unlocking? Android Unlock can surely take on this task without any trouble. This smart tool is capable of bypassing all kinds of screen locks in no time. Please note that you may lose your OPPO data after the unlock. Yet, for Samsung and LG devices, it can unlock with no data loss.
Main characteristics of Android Unlock:
Securely unlock OPPO phones without passwords.
Remove Android phone's password, PIN, pattern lock, and fingerprints.
Ad-free, intuitive interface, no technical knowledge required, etc.
Get along well with overall Android devices, including OPPO F21/F19/F11, R21/R19/R17/R15/R13/R11/R9, Reno 4/Reno 3/Reno 2/Reno, A73/A57/A9/A8/A7/A6/A5/A4/A3s, Find X2/X, etc.
It won't give away your privacy.

Please note that the following steps will delete the data on your device, so please make sure you have transferred files from OPPO to a computer for backup before unlocking the phone.
How to unlock OPPO phone password if forgot via Android Unlock?
Step 1. Launch Android Unlock on computer
After you install and run the program on your computer, choose "Screen Unlock" from the initial interface.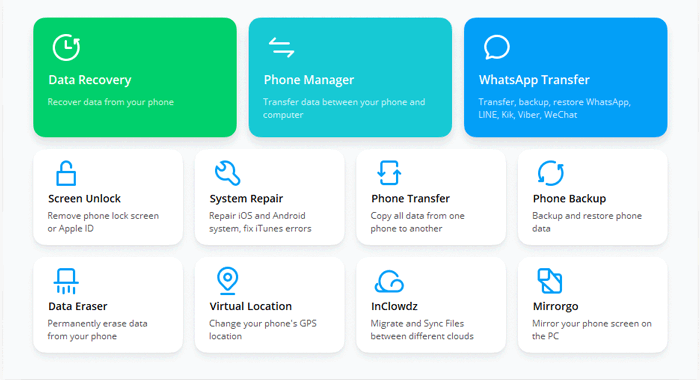 Step 2. Get your OPPO phone into Download mode
Connect your OPPO phone to the computer via a USB cable and click "Unlock Android Screen" on the screen.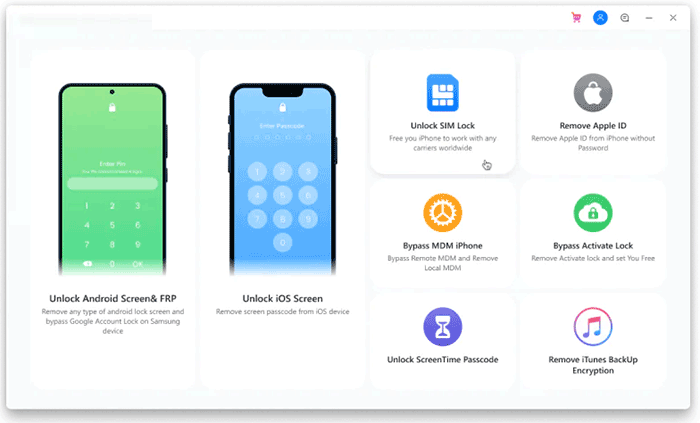 Step 3. Choose your phone model
Select the correct phone model from the list below. For OPPO phones, you should choose the option "I can't find my device model from the list above". Hit "Next" to continue.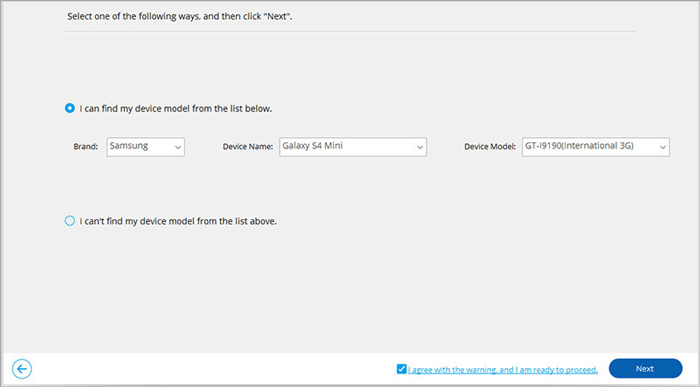 Step 4. Enable the lock screen removal function
Now, this software will start to recognize your device and enable the lock screen removing function. After the application configuration is complete, you can click the "Unlock Now" button.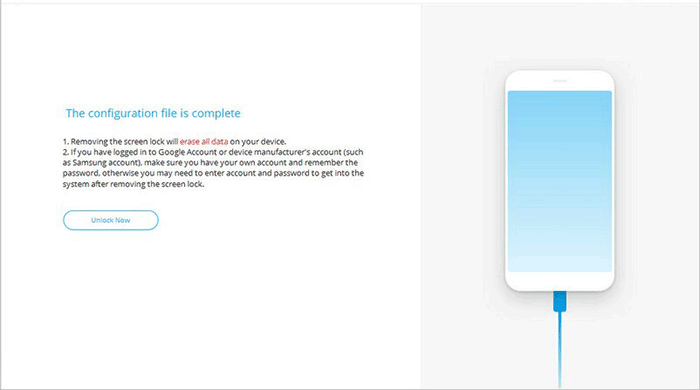 Step 5. Enter the Recovery Mode
Follow the steps on the interface below to enter the Recovery Mode, and then click "Next".
Tips: You can choose "phone with Home button" or "phone without Home button" on the software interface to find the steps that are suitable for your phone to enter Recovery Mode.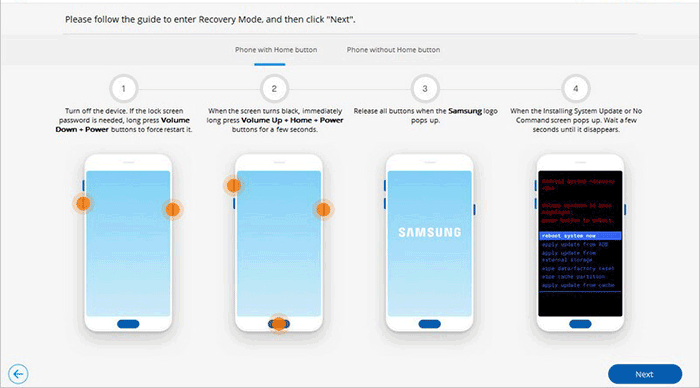 Step 6. Wipe data on your OPPO phone
Follow the instructions on the interface of Android Unlock to wipe all of your phone's settings.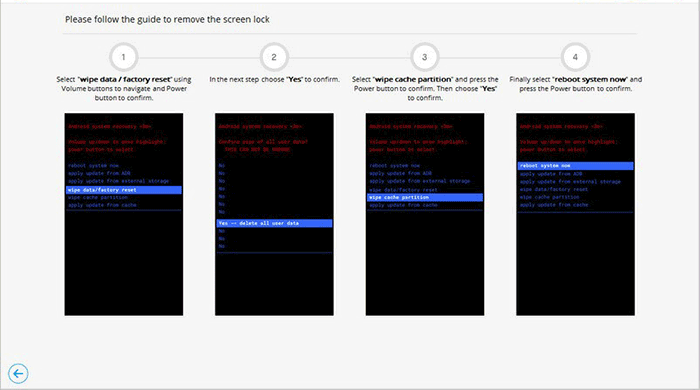 Step 7. Unlock OPPO phone without password
After the steps above, you can see that the screen lock has been removed from your OPPO phone successfully. Just click "Done" to complete the process.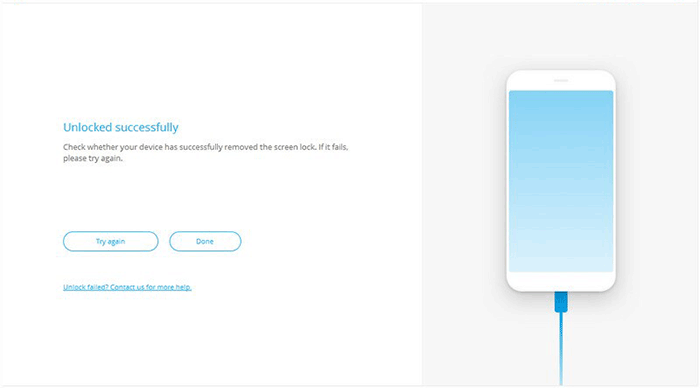 You May Need:
Method 2: How to Unlock OPPO Phone if Forgot Password with MSM Download Tool
MSM Download Tool is an online Vivo/OPPO password unlock tool, flashing stock firmware into your and thereby complete OPPO password unlock. Yet sometimes, this program may occur errors during flashing ROM.
How to unlock pattern lock/password in OPPO with MSM Download Tool?
Download the flash tool & flash files on your computer before extracting them via WinRar.
Copy all the files from the extracted "flash-tool" folder.
Paste them in the extracted "flash-file" folder.
Run "MSMDownloadTool.exe" as administrator.
Enter your username and password after purchasing the premium version of MSM Download Tool.

When the tool launches, tap "Start All", and it'll list all the firmware files.
Now, it starts verifying for PC Memory Checksum.
Be patient, as this procedure usually takes minutes to complete.
Next, connect OPPO to the computer via a USB cable.
Press the boot key combination: Volume Down+Power Button.
Once the connection is established, "Qualcomm HS-USB QDLoader 9008" should appear under the "Ports" section in your PC's device manager.

At this point, the tool will detect the device in "ELT Mode" and start flashing ROM instantly. (see how to reduce risks of flashing ROM on Android?)
Also, this task can take a few minutes to complete.
After that, the MSM Download tool will unlock your phone by flashing a new firmware package into it.
Method 3: How to Unlock OPPO Phone without Password via Factory Reset
If you don't want to unlock OPPO with a 3rd-party program, you can do a factory reset on it. However, this will erase all your OPPO data. So, be sure to remove the SD card on it, if any, to minimize data loss before doing so.
How to factory reset OPPO phone without password?
Power off your OPPO phone.
Hold down the Power + Volume Down button and then the Power + Volume Up button.
As you see, the Android exclamation mark turns up, release all the buttons.
Hold down the Power button > press & release Volume Up button.
Navigate with Volume buttons to select "wipe data/factory reset".

Press the Power button to reboot your phone.
Read Also:
Method 4: How to Unlock OPPO Pattern Lock with Google Account
With the aid of Google Android Device Manager, you can try to remove OPPO pattern unlock or screen lock online. Note that you should have a Google account associated with your locked device previously. Plus, you have to ensure that the "GPS" feature was enabled on your phone before going any further.
How to remove pattern lock in OPPO A3s/A4/A5/R17/R19/R21 via Google account?
Go to the Android Device Manage webpage on any PC or cellphone.
Enter your Google details, such as your Gmail and the password.
Click "Lock".

Draw a new lock screen pattern or type in a new password.
Tap "Lock" again.
Your OPPO phone should be unlocked.
Method 5: How to Remove Password from OPPO Phone via Find My Device
If the Android Device Manager doesn't work for you, try to unlock your OPPO phone with Google Find My Device remotely. Just remember, when you reach the Erase option, your device data will be wiped away.
How to unlock OPPO phone without password via Find My Device?
On your computer or any other phone, go to the Google Find My Device.
Sign in to the same Google account that you used for setting up your phone.
Next, you will see three options: Play Sound, Lock, Erase.

Click the "Erase" option, and you will see "Erase all data".
Tap the option to wipe your phone and remove the password on OPPO.
Method 6: How to Remove Pattern Lock in OPPO by Answering Google Security Questions
Well, do you know how to unlock OPPO phone password without losing data? Answering the Google security questions may help you achieve this. Yet this approach only works for some models.
How to open pattern lock in OPPO by answering Google security questions?
Start by turning on your OPPO phone by pressing and holding the "Power" button.
After several attempts to unlock the device, you'll see the "Forgotten Model" option.
Click this model and select "Answer the question".
Type in the security answer on Google.
You should then choose the option to unlock.
Here you can see two options: i.e., "YES" or "NO".
Select "YES."
After that, you should create a new pattern.
Final Verdict
There are six ways out there in this passage, focusing on how to unlock OPPO phone without password. It is noted that almost all reliable methods come with certain restrictions and are likely to delete data in OPPO. So, you'd better ensure you had a copy of your phone files in advance. Otherwise, just try a remedy after unlocking - recover lost files from OPPO.
Hopefully, you'll find this post helpful and share it with your friends and family. Any questions? Please leave a message below.
Related Articles:
5 Most Popular Android Phone Unlocking Software [Must-Read]
Tips & Tricks to Remove Swipe Screen to Unlock Android Phone
5 Easy Ways to Recover Data from Locked Android Phone with Broken Screen
[2021 Updated] How to Transfer Data from OPPO to iPhone?
How to Transfer Data from Samsung to OPPO with 5 Methods
OPPO to vivo Data Transfer: How to Copy Data from OPPO to vivo?