How to Reduce the Risk of Flashing ROM on Android?
The role of a custom ROM is to provide speed for the OS, add new features and longevity of battery life. This is what every new phone strives to achieve. At some point though, it may not be the case. When that time comes, you might be tempted to flash ROM on your Android device. That is, re-installing the OS. However, flashing ROM on an Android device has its risks. It may sabotage the functionality and efficiency of the device, or your device may fail to reboot or crash and result in data losing during the flashing process. Thus, you may wonder is a custom ROM safe, right? Actually, though there are lots of risks and disadvantages to flash ROM, but you can try some proven ways to reduce the risk of flashing ROM on Android.
Now, let's check these solutions one by one.
See Also: Full Guide on How to Flash the TWRP Recovery
Proven Ways to Reduce the Risk of Flashing ROM on Android
#1. Create A Backup File before Flashing
It is known to all that a good performanced Android device sometimes can replace the role of personal computer. You can work with it, and store privacy info and crucial worksheet or materials on the small-sized Android all the time. Then, can you imagine that losing these info by accident? Terrible, right? So, keeping a complete backup file of your Android device is an ideal way to avoid losing data or finding back the lost data while the tragedy has been happened.
To backup Android data, here we could like to strongly recommend MobiKin Assistant for Android for your reference. With it, you can backup all kinds of data from Android to computer without data losing. Or you can use the "1-click Backup & Restore" feature to backup or restore data on Android as you like.
Can't Miss: [5 Ways] How to Backup Android Contacts
#2. Get the Appropriate ROM
Different devices have different model number, so you need to ensure you have downloaded a proper ROM to your current device. How to check the ROM version? Generally speaking, you can find the model number of your Android on the device, then you need to find and get a ROM according to the model number of your device.
Where can you get the appropriate ROM?
Lots of ROM can be found on XDA forum or other forums, but if you need to flash a offical ROM, you'd better to get the ROM from its manufacturer's website. Here, we have collected and listed the websites of the main popular Android manuafacturers for your reference.
- For Samsung users, visit: https://www.samsung.com/us/support/
- For HTC users, visit: https://www.htc.com/us/support/
- For LG users, visit: https://www.lg.com/us/support 
- For Sony user, visit: https://support.sonymobile.com/us/
- For Google Nexus, visit: https://support.google.com/nexus/
#3. Keenly Follow the Steps to Flash
Each phone brand has a unique ROM. How ROM is handled also differs. Consequently, flashing ROM on Android will vary. So, you'd better to strickly follow the instructions step by step. For example, with most devices, the manufacturer's recommendation is that your battery should be well charged. Thus, to be perfectly safe, you need to have your device at over 50% charge. If your Android device goes off while flashing ROM, this will affect the device performance directly.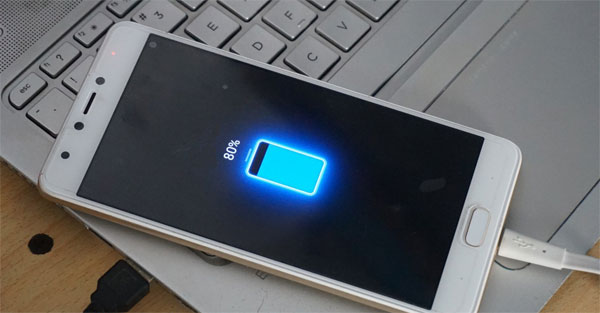 #4. Ask for Help
As aforementioned, flashing the ROM on Android can be a little bit technical. So, do not shy off from seeking help. Today, getting online tutorials and DIY (Do It Yourself) videos is very ideal. However, you may also be confused or not very conversant with what has been illustrated.
So, if you know some tech-savvy people, just seek their assistant. But you should be noted that this may cost some money. Or you can post an inquirey on Android or other forums, then you may get advises from lots of professionals.
Read Also: Why Fail to Root Android?
What You Should Do after Flashing A ROM on Android?
Now, you have gotten a custom ROM on your Android, there are also something you have to do on your device:
#1. Install Google Apps
Most AOSP, AOKP and CyanogenMod based ROMs do not come with the Google apps pre-installed. So if you want to use these Google Apps in the coming days, you have to install them on your Android one by one after flashing ROM.
#2. Wait for Few Minutes and Let Everything Settle Down
After restarting your device, don't start judging the performance of a custom ROM right now. Please wait for few minutes to let everything settle down. If things still feel not good, you can try to reboot the device. What's more, lots of Android users have found that the new installed ROM always encounter the battery issue:
- Battery heat up;
- Battery drain fast.
Actually, this issue can be solved after about 3-4 full charge and discharge cycles. So when you meet the battery issue after flashing a ROM, take it easy, your device will go to a normal status soon.
Wrapping Up
In this article, we have recommended 4 proven ways to reduce the risk of flashing ROM on Android and also listed two things you have to do after the process. Please make sure you have done the preparations before start the flashing process and then, be carefully during the process.
Related Articles:
How to Recover Deleted Contacts from Android