Smart Ways to Unlock Sony Xperia When It Was Locked by Various Locks
When you experience issues trying to unlock an Xperia phone, you may enter the wrong password more than twice, resulting in a locked screen on Sony. Then it's important to unlock Sony Xperia's screen first. Or in other cases, your Xperia is operator locked, and a Sony phone unlocker is needed for SIM network bypass.
Anyway, this article deserves your full attention, as we offer you a targeted unlock solution, no matter what situation you are trapped in.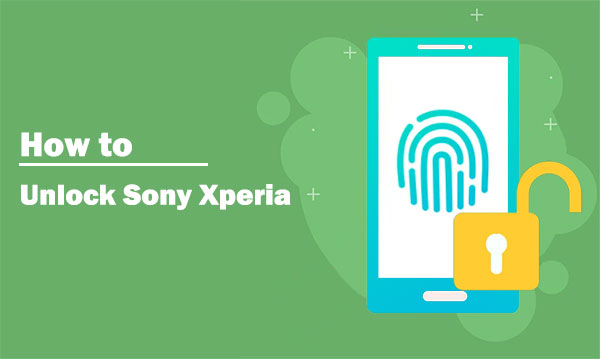 Part 1: Unlock Sony Xperia via Android Unlock
Can't access your Xperia phone due to forgetting the lock screen password/pattern lock? Well, it's easy to handle via a Sony phone unlocker - Android Unlock. As the top unlocking product in the industry, this tool allows you to easily bypass your Android phone lock screen at short notice. It boasts professional quality and an ultra-high unlocking success rate. So far, it has won hundreds of thousands of users from all over the world.
Key features of Android Unlock:
Quickly unlock Sony Xperia without a password.
Remove Android phone's password, pattern lock, PIN, and fingerprints.
Unlock some Samsung and LG devices with no data loss.
Simple interface, risk-free, no technical knowledge required, etc.
Run smoothly on almost all Android phones/tablets, including Sony Xperia 1 IV/1 III/1 II/5 IV/5 III/5 II/10 IV/ Z7/Z6/Z5/Z4/Z3/Z2/XZ4/XZ3/XZ2, Xperia Neo, Xperia Play, Xperia Ray, Xperia X10, Xperia X8, Xperia X8 E15i, etc.
It won't let out your privacy.

Please note that the steps below will delete the data on your phone, so make sure you have backed up Sony Xperia beforehand.
How to unlock a Sony Ericsson Xperia phone via Android Unlock?
Step 1. Launch Android Unlock on a computer
After installing and running the program on your computer, go for "Screen Unlock" from the initial interface.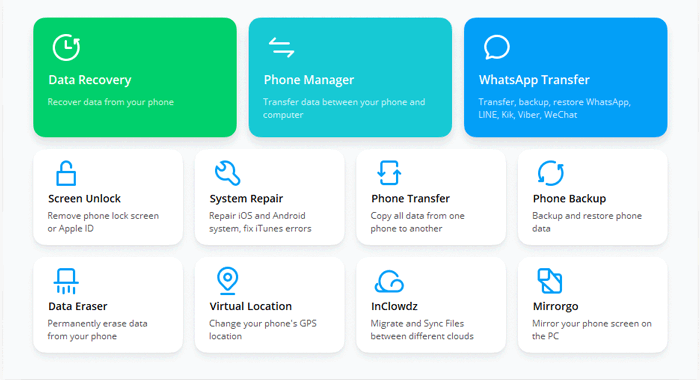 Step 2. Choose the "Unlock Android Screen" mode
Connect Sony Xperia to the computer via a USB cable and click on "Unlock Android Screen" on the screen.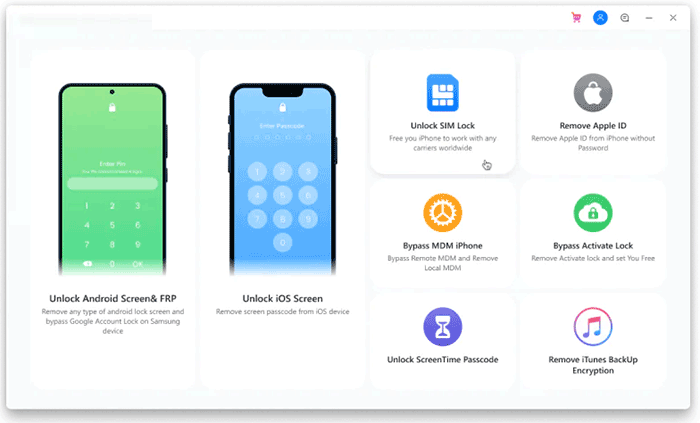 Step 3. Select your phone model
Choose the correct phone model from the given list. For Xperia phones, you should choose "I can't find my device model from the list above". Then press "Next".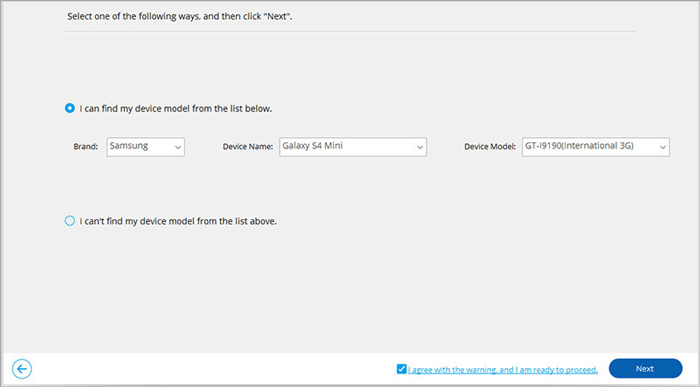 Step 4. Enable the lock screen removal feature
Now, this program will start to recognize your Xperia phone and enable the lock screen removing function. When the app configuration is over, you can click "Unlock Now".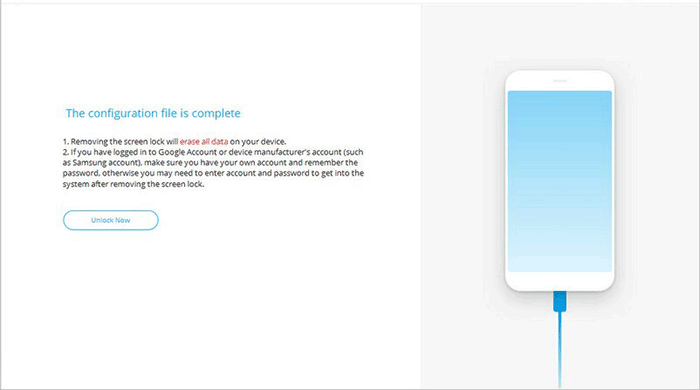 Step 5. Enter the Recovery Mode
Follow the clear instructions on the interface below to enter the Recovery Mode. Then click on "Next".
Note: You can select "phone with Home button" or "phone without Home button" on the program interface to find the steps suited for your phone to enter Recovery Mode. (What is recovery mode on Android?)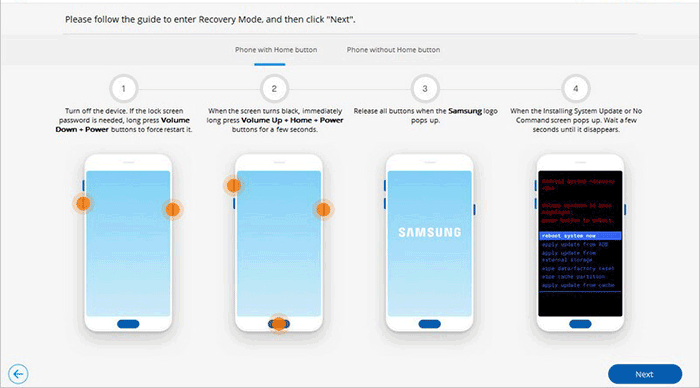 Step 6. Wipe data on your Xperia phone
Follow the instructions on the screen of Android Unlock to wipe out your phone's settings.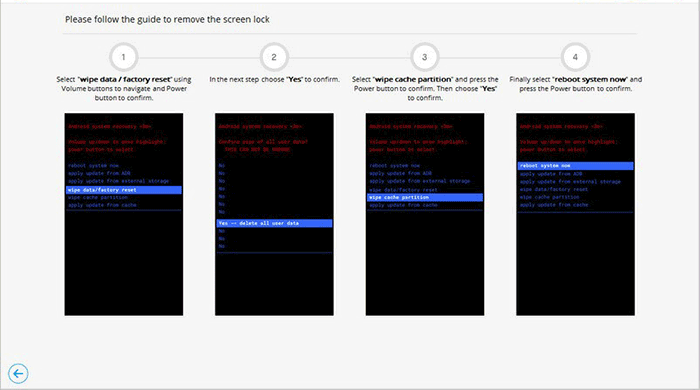 Step 7. Unlock Sony Xperia without password
After that, you'll find the screen lock has been removed from Xperia successfully. Just click on "Done" to complete the process.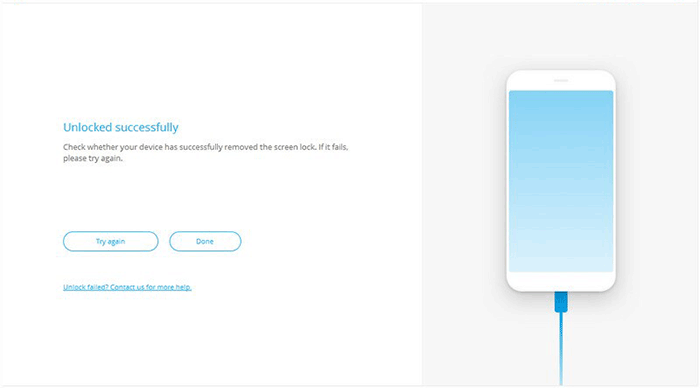 You May Also Like:
Part 2: SIM Unlock Sony Xperia by Xperia Unlock Code
What is SIM network unlock PIN for Sony Xperia? Well, it means your device is network locked to its original network carrier. There's no official Xperia SIM unlocking client available for the time being, and the easiest way to unlock SIM is the Xperia unlock code. Here's how to make SIM Sony Xperia unlocking by Xperia Unlock code:
Check the SIM lock status by dialing *#*#7378423#*#* on your Sony Xperia.

Tap "Service info" > "SIM lock".
The number beside "Network" indicates how many attempts you make to unlock the phone. If it says '7', it means you have seven attempts. And '0' means it cannot be unlocked with this method.
Find the IMEI number by dialing *#06# and jot it down.

Finally, please insert your new SIM card and enter the IMEI number when it asks you for the SIM network unlock PIN. (How to use IMEI to unlock an iPhone?)
Note: If you followed these steps to the end, you should have unlocked your Xperia phone. Yet, sometimes, you may need to try the other methods, for some users complained that they have to suspend after the second step.
Part 3: SIM Network Unlock Xperia by Contacting Carrier
When you get a new SIM card from a new carrier, your Sony Xperia might be hard-locked. Don't worry. Your carrier may give you the option to get the SIM network to unlock PIN on Sony Xperia for free. Next, let's check out how to perform SIM Sony phone unlocking by contacting network provider:
Call the customer service line.
Ask what the requirements are to qualify you to unlock your Sony Xperia.
If you have honored your contract, there may not be any problems. (Note: ask your carrier if there are any additional requirements.)
Once your service representative has determined if you're met all the requirements, they might either give you the correct code over the phone, through email, or via SMS.
Jot down the number after getting into the email or SMS.
If you've got the code, please insert the new SIM card, and you'll get a prompt to enter your right code.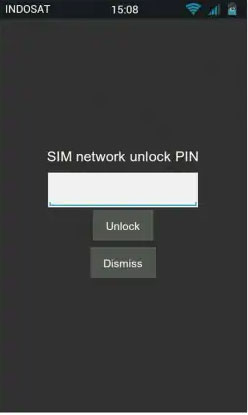 Further Reading:
Part 4: Unlock a Sony Ericsson Xperia Phone via Find My Device
You can try this approach, assuming you wish to remove the password or pattern from your Xperia phone. Before that, please make sure your device meets the requirements below:
You have enabled the "Find My Device" feature.
The location service should be turned on.
You didn't remove the Google account that was associated with Xperia.
To unlock Sony Ericsson Xperia via Find My Device, you can:
Visit Google Find My Device on your computer.
Sign in to the Google account you have used to log in to your device.
Select the model of your device and click the "Lock" option.

Please enter the new password before confirming it.
Tap the "Lock" option again.
Finally, you can use the newly set password to get your device unlocked.
Part 5: Unlock Sony Xperia by Hard Reset
Are you struggling with how to unlock the Sony Xperia lock screen? Just try to do a hard reset on the device. But note that this will delete all your Sony files. Thus make sure you make a copy of your data before hard resetting Sony Xperia Z7/Z6/Z5/Z4/Z3/XZ4/XZ3 as follows:
Switch off your Sony Xperia phone.
Press the "Volume Up" button and the "Power" button simultaneously until the recovery mode appears.
Use the "Volume" buttons to select the "wipe data/factory reset" option.

Confirm it using the "Power" button.
With the "Power" and "Volume Down" buttons, choose the "Yes–delete all user data" option.
Press the "Power" button to select "reboot system now".
Know More - Tips to Unlock Bootloader
By unlocking the bootloader, it is possible to put custom ROMs on your Xperia device. However, it may be unnecessary for standard users to unlock the bootloader. By doing so, you'll void the warranty, and there are some risks like data loss. Still, if you want to unlock the bootloader to get full access privileges for modifying Xperia, just follow the complete directions from the Sony website.
Words in the End
Generally, the method described in this post is for different Sony Xperia locked occasions. You can make a reasonable choice according to your actual situation. Here, it is worth mentioning that Android Unlock is your best bet if your phone's screen gets locked. Because it helps you carry out the task without any preconditions. Furthermore, its high success rate also confirms its excellence.

Finally, please share this tutorial with your family and friends if you find it helpful.
Related Articles:
2 Safe Ways to Access Locked Android Phone from PC without Data Loss
5 Most Popular Android Phone Unlocking Software [Must-Read]
Tutorial to Help You Transfer Photos from Sony Xperia to Computer Easily
Top 4 Ways to Recover Lost Contacts on Sony Xperia with/without Backup
How to Transfer Contacts from Sony Xperia to Samsung (5 No-nonsense Ways)
How to Delete Data from Sony Xperia 1 IV/5 IV/10 IV/Z7/Z6/Z5/Z3/Z2/XA