Pokemon Sword & Shield: How to Evolve Dreepy/Drakloak into Dragapult [Fixed]
Pokemon Sword & Shield and Pokemon GO (Want to spoof Pokemon GO on Android?), AR-based mobile games, have become massive hits and share a few similarities. The popularity of the former accelerated introduction of Pokemon Sword and Shield Pokedex (VIII). As one of the most sought-after Pokemon, Dreepy works as a legendary Dragon-type, enjoying a rarity in the game. Well, do you know how to evolve Dreepy into the competitive Drakloak or Dragapult? Frankly, if you are a loyal fan of the game, please don't miss out on this page with great tips on this topic.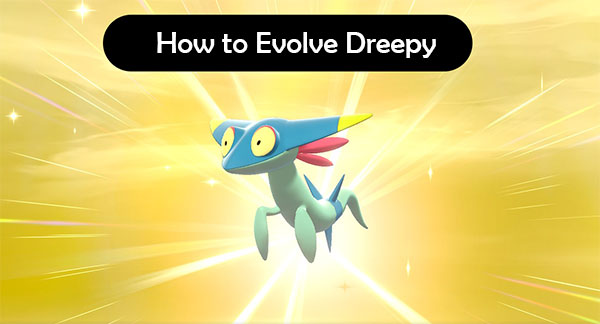 Part 1: What Is Dreepy and Why Is It So Rare?
What Is Dreepy?
Dreepy is a dual-type Ghost Pokemon introduced in Generation VIII. The monster dates back to a dragon reborn as a ghost. Its "Dragon typing" may come from the Olm, a salamander creature in central Europe mistaken for a dragon baby. It evolves into Drakloak and Dragapult at different levels, based on a Diplocaulus and a dart, arrow, or missile.
Why Is Dreepy so rare?
Pokemon Dreepy is pretty rare and spawns at a rate of only 1% when overcast sets in and 2% during fog or thunderstorms. Since it is very picky and appears in different weather conditions, the climate will have to be just right if you want to get one. That's why it's so difficult to search for a Dreepy.
You Might Also Want to Know:
Part 2: What Level Does Dreepy/Drakloak Evolve in Pokemon Sword
Drakloak does not require an evolution stone to level up, for it only evolves by game upgrading. To upgrade Pokemon to a Dragapult, you'll have to improve the Dreepy to level 50 first, which is called a Drakloak. Subsequently, the Dreepy will pave its way to evolving into a Dragapult at level 60. Below is the picture for the exact Dreepy evolution level:

Part 3: Where to Find Dreepy In Pokemon Sword and Shield
Requirements:
Unlock your surf modification for your Rotom Bike. (Can I unlock an iPhone if it is locked?)
Accomplish Circhester Gym and explore Route 9.
Possible Dreepy location:
The Wild Area and the Lake of Outrage - the northwest side of Pokemon Sword and Shield Wild Arena. To be specific: get across the river to reach an area where many rare Pokemon spawn is. Dreepy might be included there. Now that we know where exactly it hides in, then how to catch Dreepy and level it up?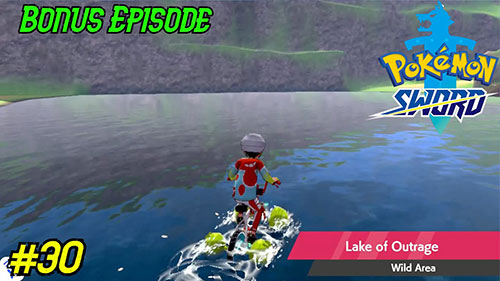 Check If You Need:
Part 4: How to Get/Catch Dreepy in Pokemon Sword and Shield
As we have just said, weather changes have a certain impact on the probability of getting a Dreepy. Therefore, we can set the weather to a thunderstorm to let the situation turn to our advantage. By changing the date of the Nintendo Switch console from the settings, the storm will occur in Lake of Wrath.
Precisely, please set the Control Center as November 1, 2019, for instance, which will turn the climate into a rainstorm, doubling the chances of catching Dreepy and Drakloak. To catch Dreepy in Pokemon Sword, you have at least three options:
Option 1: If you have the bicycle, head to the Wild Area and surf toward the guide for the exact Dreepy location. Then, have a certain probability of running into it with a red exclamation mark.
Option 2: Apply effects to the Pokemon Sword and Shield like consumption, freeze, rest, loss of motion, or toxic substance. Next, you can freeze the Pokemon, paralyze, or snooze before tossing your Poke Ball.
Option 3: While Ultra Balls are great anytime, Dusk Balls may be more efficient around evening time. That means both Ultra Balls and Dusk Balls could be bought in mass with high adequacy rates. With these tools in your hands, you can evolve into a Dragapult by playing your device at short notice. (Android touch screen not working when you're having fun?)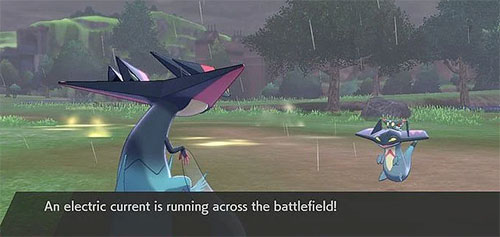 Part 5: How to Evolve Dreepy into Drakloak and Dragapult
When catching a Dreepy and coming to level 50 over time, Pokemon will automatically evolve into Drakloak. While the equivalent change reaches a certain degree (At level 60), it'll become Dragaput. What is perhaps more fascinating is that you'll get Phantom Power at Level 48, Dragon Rush at Level 63, and Last Resort at Level 78.
Delagano's best performance in the competition may be attributed to Adamant. Since Dragapult might be faster than the Pokemon you bump into, it's important to attack it. Specifically, pick Ditto to cultivate Dreepy and find a high IV one with the greatest abilities. Finally, you may have the best attacker in the game and win the ultimate Dragapult.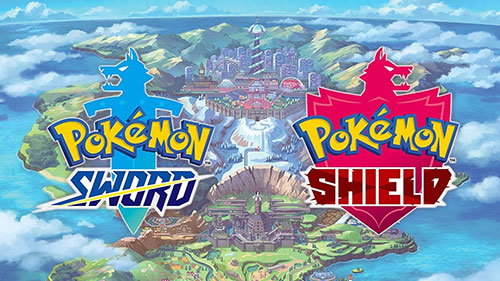 Part 6: How to Evolve Drakloak in Pokemon Sword and Shield
Both Dreepy and Drakloak are challenging to catch in Pokemon Sword and Shield, for there're only few locations that house the "serendipity". Typically, Drakloak has a 2% chance of appearing Lake of Outrage during thunderstorms, with just 1% odds during overcast, so you must head towards the area to level it up. Namely, there's a 1-2% chance of hitting a Drakloak around the 55th and 58th levels.
What's more, you can go to the Wild Area for Drakloak to hit the jackpot. Plus, you'll be required to have 25 candies to evolve Dreepy into Drakloak. After that, Pokemon will undergo extra 10 levels to get into the greater Dragapult.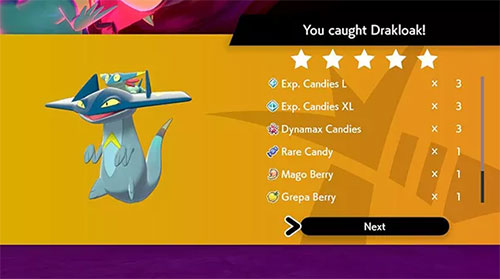 Extra: Other Things You Should Know about Pokemon Sword & Shield
Dragon Darts: In Pokemon Sword & Shield generation 8, it has its own signature moves, which its evolutionary family can learn about. When it comes to the Dreepy family, the mode is Dragon Darts. This is a multiple-hit move that can effectively damage the target twice.
Type matchups on Dragon and Ghost: Shipped with a weird quirk, Dragon and Ghost are linked to Giratina; some Pokemon fans said that the two types are the just two which are super-effective against themselves.
Enjoying Being Launched in Sword and Shield: For Sword, when the fight starts, it launches the Dreepy like Supersonic missiles. But once a fight ceases, it keeps Dreepy in the holes on its horns. For Shield, Dreepy inside Dragapult's horns is eager to be launched at Mach speeds.
OK, that's all for today's post. We hope the above will enable you to catch Dreepy easily and learn more about its tips while evolving to a higher level. Finally, please add a comment below if you have any queries. And we all set great store by your feedback.
Related Articles:
3 Safe Ways to Change Location on Skout for iPhone and Android
Why Is My Location Wrong on My iPhone? 10 Ways to Fix It
Is There an Alternative to iSpoofer? 5 Best iSpoofer Alternatives for You
5 Best Storage Managers for Android to Free Up Android Space Easily
iPhone Storage Full? How to Free up Space on your iPhone in 11 Tips
[Free Download] Top 7 iPhone to Android Transfer Software/Apps