How to Spoof Pokemon GO on Android? Full Guide in 2021
You may have difficulty in catching certain Pokemon types, finding Gyms, or visiting PokeStops when playing Pokemon GO. Actually, there are some workarounds for you to mock your location as anywhere in the globe and thus achieve just that. Well, this post is mainly about how to spoof Pokemon GO on Android. Before going any further, we cover something on Pokemon GO spoofers that you might be interested in.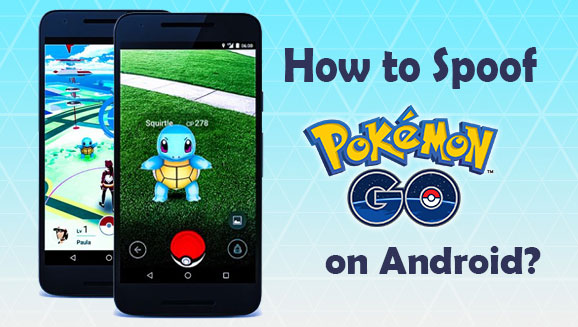 Part 1: Why Do So Many People Look for Pokemon GO Spoofers for Android
Pokemon Go, built on AR (Augmented Reality), encourages us to move around to catch more Pokemons. Users are eager to go out, visit parks, cafes, and a great many places. Gradually, you would come at a time when you exhaust all the Pokemons nearby.
You need to do Pokemon Go GPS spoofing on Android if you want to have more Pokemons in your collection or go to different gyms. More often, you won't be able to go somewhere else unless you resort to a Pokemon GO location spoofer.
Well, what is spoofing in Pokemon GO? Spoofing is the art of fooling a location-aware electronic device into believing that it is somewhere different from its actual physical location.
You May Also Like:
Part 2: Risks for Pokemon GO Spoofer on Android
Before we talk about Android Pokemon Go spoof solutions, it is important to cover some basics on the risks for Pokemon GO GPS spoofing:
You can still play the game but won't sight a rare Pokemon for the next seven days if, unfortunately, the company finds you are running a Pokemon Go spoofer.
Next, your account may be blocked for a month, and after that, you can re-access your account.
When the going gets tough, the company may permanently block your account. (How to back up Android game data on PC in case it is blocked?)
If you think your account has been suspended mistakenly, you can contact the company (Niantic) to revoke it.
Part 3: How to Safely Spoof Pokemon GO on Android with Virtual Location Tool
Upon faking the location with a Pokemon GO spoofer for Android, you definitely want to keep away from the prying eyes of the Niantic. So it's imperative to find the best and safest way to spoof on Android. In this connection, the Virtual Location Tool is highly recommended. It could be the best Android spoofing app for Pokemon GO, and it boats many advantages as follows.
Main characteristics of Virtual Location Tool:
Spoof Pokemon GO on Android/iOS devices to anywhere in the world.
Select or delete the places saved on this software you've visited before.
Customize routes, simulate routes, and create diverse routes.
Play functions on any location-based apps, such as AR games, social platforms, etc.
Get on well with overall mobile phones, such as Samsung, Google, Huawei, LG, Sony, OPPO, Vivo, HTC, Xiaomi, OnePlus, Motorola, and various generations of iOS devices.
It won't uncover your privacy.
How do you spoof in Pokemon GO with Virtual Location Tool?
Step 1. Download and install the Virtual Location Tool on your computer. Launch it and click on "Get Started" on the screen.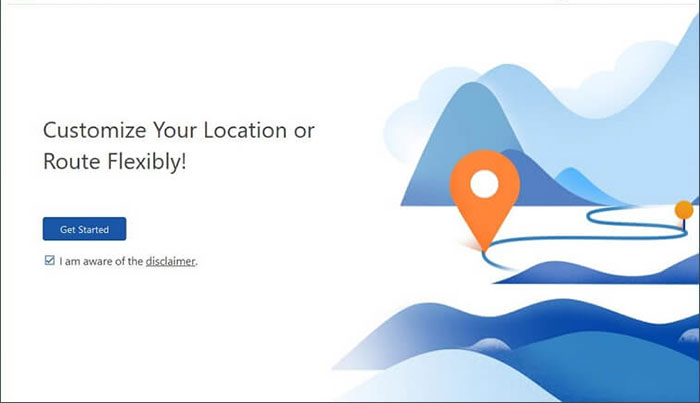 Step 2. Connect your Android phone to the computer via a USB cable. The program will soon recognize your device.
Step 3. Click "Teleport Mode" from the upper right corner of the interface and enter the location you want in the search bar. You can also enter GPS coordinates to determine a specific location.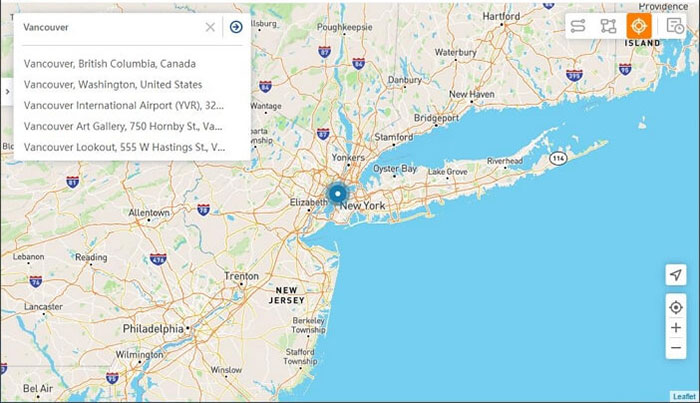 Step 4. The pointer on the interface will move to the corresponding location on the map according to the one you specify. Finally, tap "Move" to set the virtual location.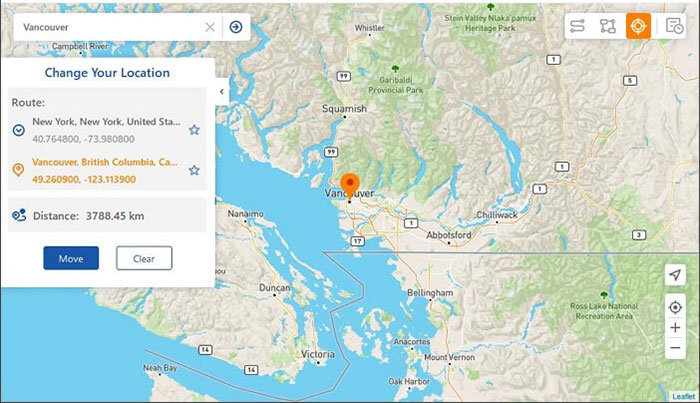 Learn More:
Part 4: How to Spoof in Pokemon GO on Android via FakeGPS Free
FakeGPS Free is also one of the best mock location apps for Pokemon GO. It won't occupy a lot of device usage. However, although it released a new version lately, you may need to get a Niantic strike while using it.
How to GPS spoof Pokemon GO with FakeGPS Free?
Go to your device's settings and unlock Developer Options by tapping the Build Number 7 times.
Head to Play Store and get FakeGPS Free on your device. If your WiFi isn't available, you can use some apps for WiFi hacking.
Once the app is installed, navigate to Settings > Developer Options.
Tap on the mock location app feature to grant access for FakeGPS Free.
Afterward, launch the application on your device and look for any wanted location.
You can also manually zoom in or out of the map to specify your new location.
Once one, you will get the relevant notification; close the GPS app then and launch Pokemon Go instead to access the new location on the game's map.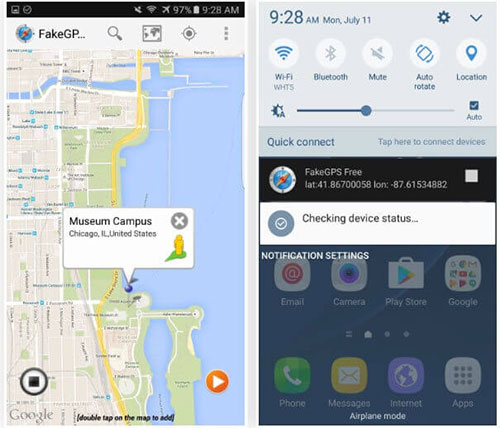 Part 5: How to Use Fake GPS on Pokemon GO for Android via NordVPN
By matching your IP address with GPS using a VPN like NordVPN, you can set a Pokemon GO mock location on the gaming app. Also, VPNs protect those who surf the web or browse via some other applications. Strong encryption ensures your info is secure against hackers and unauthorized access. (Locked out of your phone? Here's how to access a locked Android phone from PC.)
How to GPS hack for Pokemon GO on Android with NordVPN?
On your Android device, download and install NordVPN from Google Play Store.
Return to Google Play Store and get the Fake GPS Location application download.
Now, check the settings of Android and click the About Phone button.
Tap on 7 times on Build Number, and the mode gets switched on.
Go to Developer Options and go back to the Settings.
Click the Mock Locations App or Allow Mock Locations.
Here, get Mock Locations from the Xposed Module Repository.
This can prevent apps like Pokemon GO from discovering that you are hacking.
Enable your mobile device's VPN now and choose a server where you want Pokemon to be found.
Ensure your IP address matches your GPS you have activated the spoofing app and pick a place in that location.
Turn on Pokemon GO to start looking for Gengar, Snorlax, and Pikachu for your Pokemon.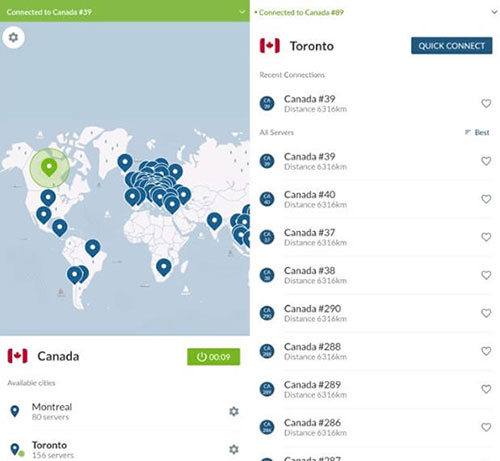 Part 6: How to Cheat Pokemon GO on Android with Fake GPS GO
To use this Pokemon GO spoofer for Android, you should first unlock the Developer Options and enable the Mock Location on your phone. Fake GPS Go is a freely available app that lets you pin your location to any wanted place with simple movements and clicks.
How to use Pokemon GO to Fake GPS with Fake GPS GO?
Go to your phone's Settings > System > About Phone and tap on the "Build Number" option seven consecutive times.
This will activate the Developer Options on your phone.
Now, install and launch the Fake GPS Go on your device and grant it the needed access.
Go to the device's Settings > Developer Options and turn it on.
From the Mock Location app, select Fake GPS Go and give it permissions to change your device's location.
Afterward, just launch the application and manually change your location with ease.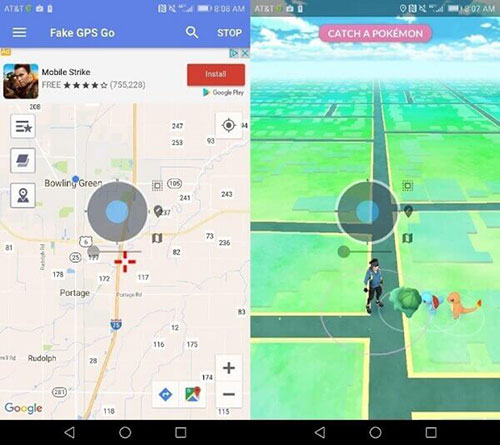 Part 7: How to Use Fake Location on Pokemon GO with Tutuapp Pokemon
You don't have to root up your Android phone while running Tutuapp Pokemon. This Pokemon GO GPS mover is a customized joystick-controlled version, allowing you to navigate using the joystick simply. Note that your safety may not be guaranteed, though you can still use this Pokemon Go spoofing app on Android at your own risk.
How to spoof Pokemon GO on Android with Tutuapp Pokemon?
Download TutuApp and install it on your smartphone.
Start your device with the TutuApp and open the App Drawer.
Search Pokemon Go and tap the green Download button next.
Download the Pokemon Go on your phone by following on-screen instructions.
Upon your phone's main screen, you'll see the game's icon, from where your can easily mock locations for Android.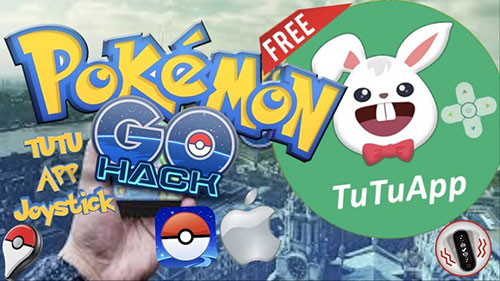 FAQs for Pokemon GO Spoofing on Android
Q1. Is It Possible to Spoof My Location on Pokemon GO with a Free VPN?
Maybe, but free VPNs are unreliable, and they might keep your data on some third-party malware. You can pay a small monthly fee to use a safe VPN like Virtual Location Tool instead.
Q2. How to Get a Joystick in Pokemon GO on Android?
Download & install the Fake GPS program.
Open phone's settings > About Phone > Go to developer mode > tap the build number 7 times.
Access location configuration and configure the precision GPS option to turn on Fake GPS.
Start routes and activate the GPS device. Then drag the cursor to the right place to pick or spawn every area.
Go to Settings from Fake GPS and activate Non-root Mode. (Is my phone rooted?)
Activate the Joystick option.
Drag the red dot to the chosen place and press Play to activate Fake GPS.
Confirm the notification panel and open Google Maps to check whether you wish your place to be.
Switch to the Pokemon GO and move your pointing to the app wherever you want it. Finally, you will see the location of your character.
Q3. How to Spoof in Pokemon GO without Getting Banned?
The only ban you may receive for spoofing is a soft ban. Every time you interact with a Pokemon, Pokestop, or gym, a 2-hour timer restarts. This will keep you from doing anything outside of a certain range. You can go anywhere as long as you haven't interacted with one of the items within the last two hours. If you want to jump across a city, do it slowly (about 100 meters at a time). By doing so, you won't activate the soft ban.
The Bottom Line
Well, that brings us to the end of today's topic. It's indeed significant to find a trustworthy Pokemon GO spoofer for Android, as any further transgressions might lead to an account suspension. Hence, you can just pick Virtual Location Tool to spoof in Pokemon GO with minimum possibility of being detected.
Related Articles:
14 Best Pokemon Go Spoofing Apps/Software for Android & iOS Devices
What You Should Know About Fake GPS on Android without Mock Location
Huawei Mock Location: 5 Tools help Mock Location on Huawei
Where Are Texts Stored on Android? SMS Location, Backup, Recovery, etc.
Where Does iTunes Store Backups & How to Change iTunes Backup Location?