Proven Ways to Stop YouTube Video from Buffering (Full Guide)
Just image that: you are watching a video on YouTube at your leisure but the video begins to buffer while the climax of the drama is going to come. This is really nettlesome, right? And at this moment, what you want to do must be stop the YouTube video from buffering, right? Then you have been the correct place- the methods to fix the YouTube videos buffering issue will be introduced here so you can select the proper one from them to let yourself get rid of the trouble.
From this article, you can know:
Why YouTube Video Keeps Buffering?
When you see the icon of buffering appears on the device screen, you must wonder why the buffering happens. This is not an easy question to answer since it is caused by many reasons. And the common reasons for this issue can be:
* Poor Wi-fi signal. To watch YouTube videos on mobile phone or computer, you are required to connect your device to a good network connection. If the signal of the connected Wi-fi is weak, the video will keep buffering.
* Outdated Flash Player plugins. Flash Player plugin is another important factor of playing YouTube videos. So when the plugins are too old to be used, YouTube videos would fail to respond.
* Insufficient storage space. The YouTube videos only play when there is enough storage space on computer or mobile phone. That is to say, you will meet the video buffering issue when the storage space is too small to playback the new videos.
* Corrupted YouTube application. If there is something wrong with your YouTube application, the videos on it won't be able to be loaded and played so you are unable to view it smoothly.
* Unknown errors and bugs.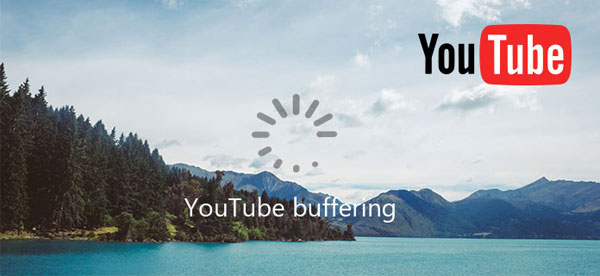 You can also read:
Upload iPhone Videos: How to Upload Videos from iPhone to YouTube?
How to Upload YouTube Videos to iPhone X/8 Plus/8/7/6S/6?
How to Stop YouTube Videos from Buffering on Android/iPhone?
Many users like to watch YouTube videos on mobile phone for convenience. Then do you know what to do when YouTube videos start buffering on your Android or iPhone? If not, just go with the solutions below to have a try.
1. Reboot the device
The applications on mobile phone would stop working due to some small glitches, YouTube is the same. So when YouTube videos begin buffering, you can try to settle the issue by easily restart the device. This will help to turn off all the background software and refresh the device. After rebooting the device, you can launch the YouTube App again and check whether you are able to open and play a YouTube video successfully.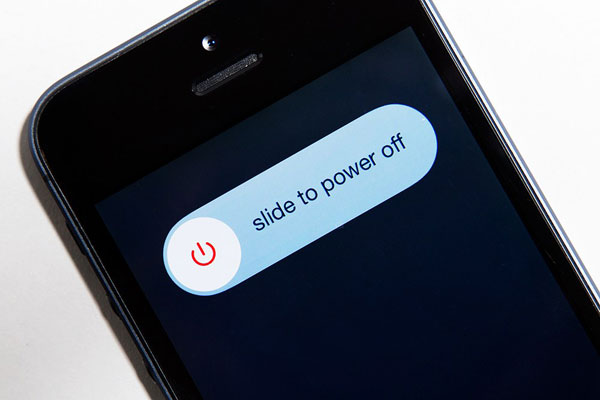 2. Switch network connection
From Part 1, you must realize the importance of network connection so when you fail to play a YouTube video, you can go to check the status of the network that you are using at first. If you find that the connected Wi-fi is weak, you can select another Wi-fi network. And if it still not works, you need to switch to mobile data: simply swipe down or up the screen to enter the notification bar on your phone and then click on the cellular data icon to enable the feature.
3. Clean up phone space
Playing YouTube videos also requires a sufficient space so you need to make sure that the available storage on your phone is more than 500MB. That's because videos need cache to temporarily load data. Hence, when the space on your phone is not big enough to play the video, you need to free up your device by removing useless applications, files or caches to make room for the new videos.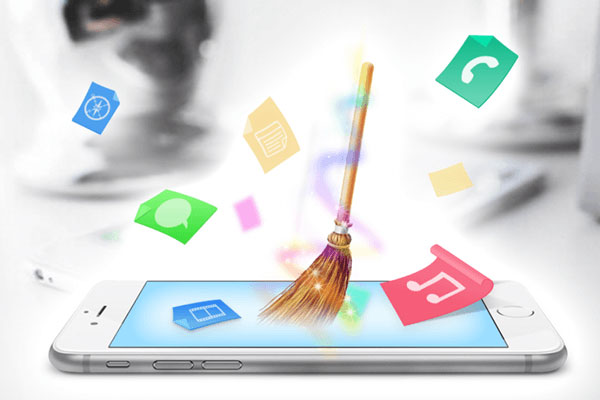 4. Reinstall YouTube App
If your phone is connected to a stable network and has adequate space, you need to consider whether the application is installed properly at this moment. If you are not sure about that, you can attempt to remove the YouTube from your device and then properly reinstall the application on your phone. Or you can try to view the YouTube videos in Chrome, Firefox, Safari or other browser rather than launch the YouTube App directly.
5. Check for software update
Another thing that you need to check is the software update. You can go to Google Play Store or App Store to check if there is any update available for YouTube. If there is, you'd better download and install the latest YouTube on your phone. This might be able to fix the bug that makes videos keep buffering and also can bring you some new features.
How Can You Fix the YouTube Buffering on Windows/Mac?
Certainly, there also are some users like to watch videos on Windows or Mac computer for the bigger screen. Then for these users, what can they do when the YouTube buffering issue happens? In this case, they can try to:
1. Plug into an Ethernet connection
For the users who are connection their computers to Wi-fi, you can try to plug your computers into the Ethernet to get the best possible connection- a hard-wired connection is faster and more reliable than a wireless connection. This is a good way to get a faster and more stable network connection to ensure the smooth running of YouTube.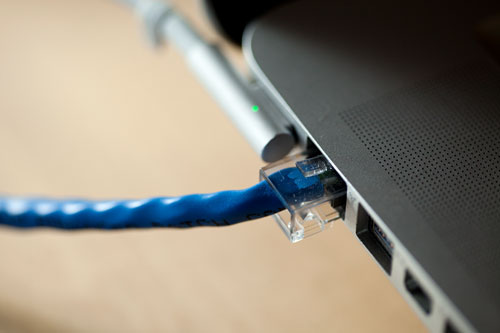 2. Restart the computer and router
If you cannot plug an Ethernet to your computer, you can restart the router and computer to have a try. This means will help to clear out any leftover internet crud and refresh the Wi-fi as well as the computer.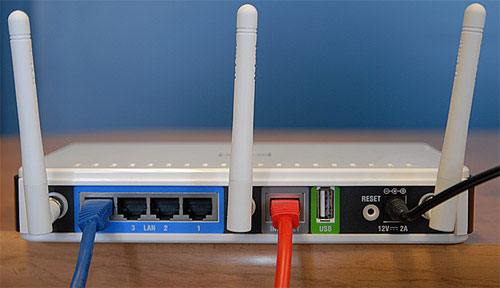 3. Upgrade the browser and Adobe Flash
Updating the web browser like Google Chrome, Firefox, Safari, etc. and Adobe Flash is also a method to fix the issue. That's because an outdated browser or Adobe Flash would not be able to work normally and the YouTube videos would be affected. And if there is no any update available for the browser you are using, you can select to use other browser.
4. Change the video quality
When the speed of the network you used is very slow, you can consider to reduce the video quality. The lower video quality you choose, the slower connection speed it requires.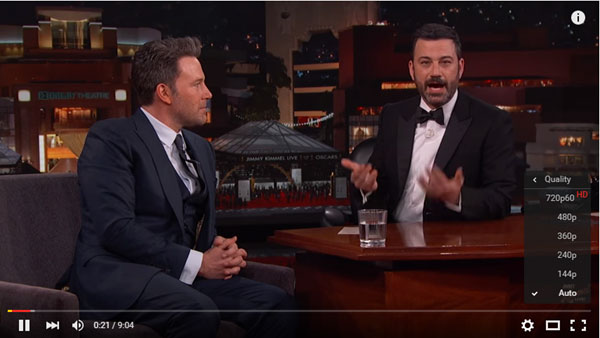 5. Download YouTube video
The last method that you are suggested to try is to download the wanted YouTube videos to your computer so that you can watch them without loading or buffering.
Related Articles:
[Full Guide] How to Transfer Videos from iPhone to PC/Computer?
[3 Ways] How to Transfer All WhatsApp Chats from Android to Android?
How to Transfer WhatsApp Data from iPhone to iPhone? [Updated in 2023]
Detailed Guide to Transfer WhatsApp from Android to iPhone
[3 Ways] How to Transfer All WhatsApp Chats from Android to Android?
How Do I Bypass the Lock Screen on My LG without Reset [Must-Read]