AirDrop vs SHAREit: Which One is Better?
If you've ever wanted to share a picture, you probably attached the file to an email or a message, but what would you do if you wanted to share a whole album or even a contact list? And if someone is just right next to you, sharing files with email or message seems to be a little bit complex, right? Fortunately, now you can use AirDrop or SHAREit to transfer or send files between different devices.
What Are They?
AirDrop
AirDrop is developed by Apple Inc, which is used to transfer files between Mac and iOS Devices with WiFi or Bluetooth. However, since the AirDrop function is released after the iOS 9, so it not supports all iOS versions and devices at presents. So if you wish to use this tool to send or share files, you need to check whether your device supports AirDrop at first.

It is programmed into the control panel, which appears as you slide up from the bottom of the screen. When you want to share information, turn on AirDrop in the control panel and set it to contacts. Then you simply click on the share button next to the file and locate the intended recipient.
See Also: AirDrop Alternatives for Windows, Android and iPhone
SHAREit
SHAREit is an app developed by Lenovo which is compatible with an Android smartphone or Windows PC. Unlike AirDrop, SHAREit does not come pre-installed. You can download it for free from the Google Play store directly to your device. So, when you want to share information, instead of simply turning on the transfer feature from the control panel, you'll have to open up the application and share files from there. While other file-share programs use Bluetooth or NFC (Near Field Communications), both AirDrop and Share-It utilize WiFi, so you shouldn't have any significant differences in speed.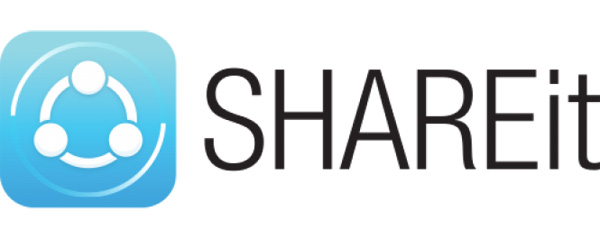 How to Use AirDrop and SHAREit?
1) How to Use AirDrop Step by Step
Step 1. Be sure Bluetooth or WiFi is opened or connected on your Mac and iOS devices.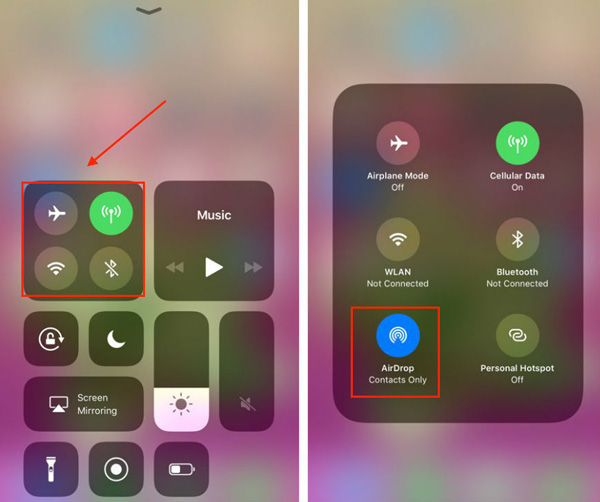 Step 2. Open AirDrop panel on Mac by clicking "Finder > Go > AirDrop", then you can see all nearby AirDrop users. Now, you can directly drag all items you wish to send to iPhone or other iDevice to the recipient's image, and click "Send".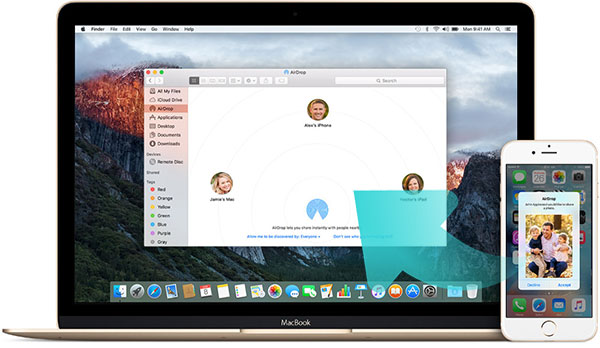 Step 3. Open AirDrop in the control center on iPhone, iPad or iPod touch, then find the things you wish to share, and click "Share" icon to find the Mac or iDevice you want to share with. Then, you only need to wait for the approve.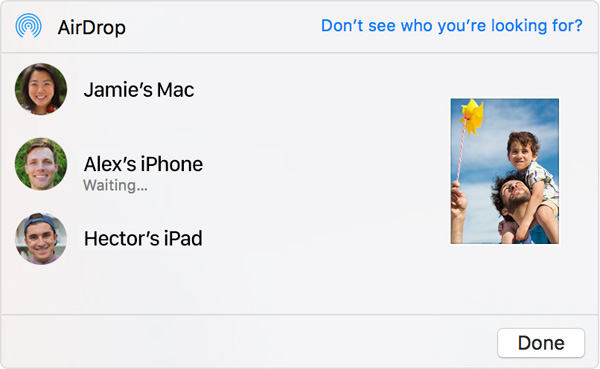 Can't Miss: How to AirDrop from iPhone to Mac
2) How to Perform SHAREit Easily
Step 1. Download and install SHAREit on your target devices. Then launch it.
Step 2. There are two options on the main screen: Send and Receive. So if you wish to share files with others, you only need to tap "Send" button.
Step 3. For people who will get your files, only need to tap "Receive" button on the interface.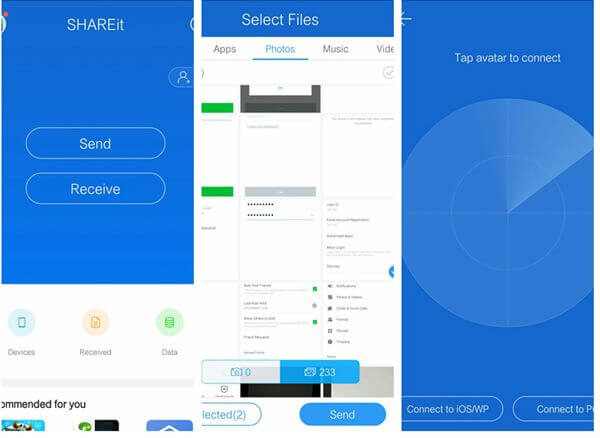 Why AirDrop and SHAREit is Welcomed and Popular?
1. The major advantage of the new form of file sharing is versatility. It allows individuals to share far more than just music, pictures, and videos, and because of the infrastructure, it doesn't require you to compress a large file or alter the format of the file to adhere to certain parameters.
2. The wireless feature is a step up from bluetooth because it transfers small and large files alike much more quickly than bluetooth ever could. It far outperforms data sharing files via USB cables to not only because it's wire-free, but also because USB-cables sometimes transfer malicious data unintentionally thereby spreading viruses. In fact, because AirDrop and Share-It transfer files through a unique network connection, they are possibly even more secure than encrypted email messages.
Difference between AirDrop and SHAREit
AirDrop
- Only support to transfer files between specific iOS devices and Mac.
- Transfer files in a super fast speed with WiFi or Bluetooth.
- Bulit-in app, no need to install from any other sources.
SHAREit
- Support multiple platform, including Android, iPhone, Windows and Mac computer.
- Not always works well, sometimes may take a long time to send a file like video, and easy to crash.
- Need to download and install from other sources, and sometimes may not work.
Related Articles:
Top 4 iPhone Backup Software You Can't Miss