Apple ID is Disabled? Here is Solution to Fix It!
If you see one of these alerts on your iPhone or iPad, that means your Apple ID is locked or disabled for security reasons: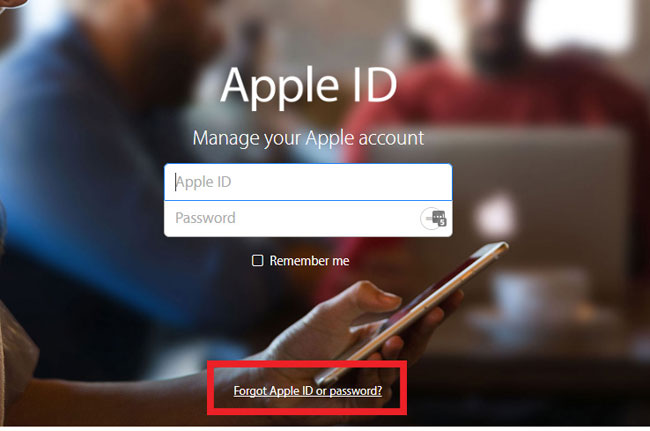 - "This Apple ID has been disabled for security reasons"
- "You can't sign in because your account was disabled"
- "This Apple ID has been locked for security reasons"
Then, you can't sign in to any Apple services. Troublesome, right? Want to know WHY Apple ID is locked and how to unlock a disabled Apple ID? You can find an ideal answer in this page.
Please be noted that Apple always use the words "Locked" and "Disabled" interchangeably, so they always mean the same thing while you're seeing the messages as the above.
Why is My Apple ID Locked or Disabled?
Generally speaking, when you or someone enters your password incorrectly too many times, or giving the wrong answers to security questions, Apple will think that your Apple ID is attacked and in danger, then it will lock your Apple ID soon.
What's more, if you haven't used the Apple ID for a long time, then when Apple changes the requirements for passwords or security questions, your Apple ID may be disabled until you log in and update your information.
Thus, the action of disabling your Apple ID is designed to protect your account and personal information from hacking, or leaking out. And it is greatly improve the security level of all your privacy info. However, it also results in some troubles, because sometimes you might get the Apple ID locked by yourself because you forget your password.
See Also:
How to Install Apps on iPhone without iTunes
How to Uninstall Apps on iPhone X/8/7
What to Do When Your Apple ID is Disabled?
No matter why your Apple ID is disabled or locked, the most important thing for you is to find the right way to unlock it. So, just follow these steps to unlock Apple ID within few clicks.
Step 1. Open Safari on any web browser on PC or Mac, then visit iforgot.apple.com.
Step 2. Write down the details about your Apple ID according to the onscreen prompts. Then, click "Continue".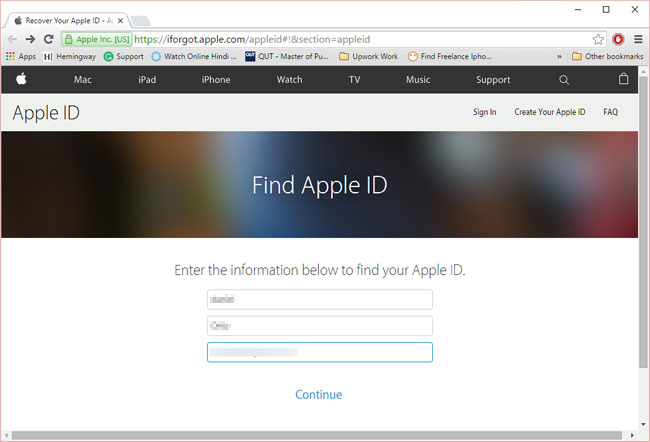 Step 3. Choose one way to reset your password as the below picture shows. Then click "Continue" button to next step.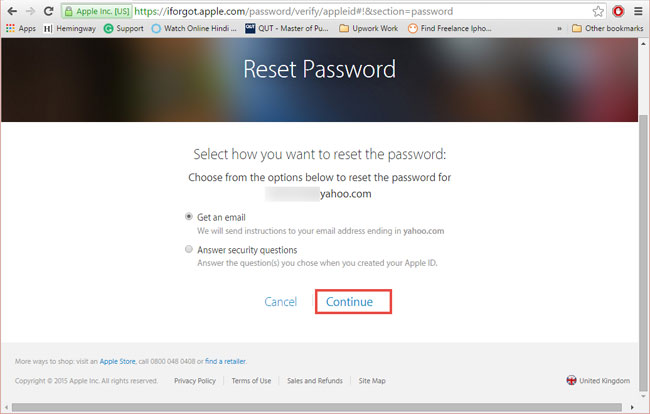 Step 4. Turn to your Email account, and check for the recent email from Apple. Find and click "Reset now>" link to set your new password for Apple ID.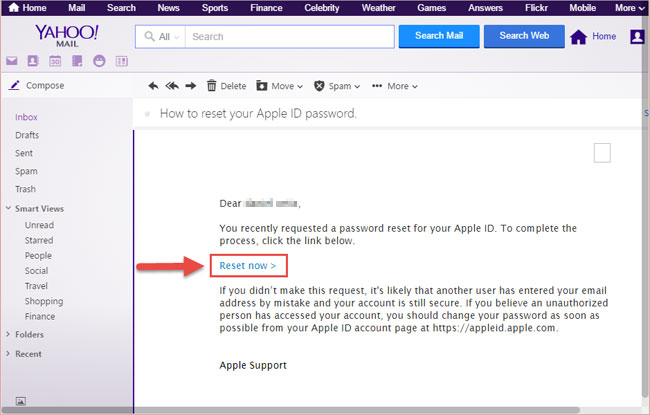 Step 5. After entering the new password in the blank area, you can click "Reset Password" to confirm the modification.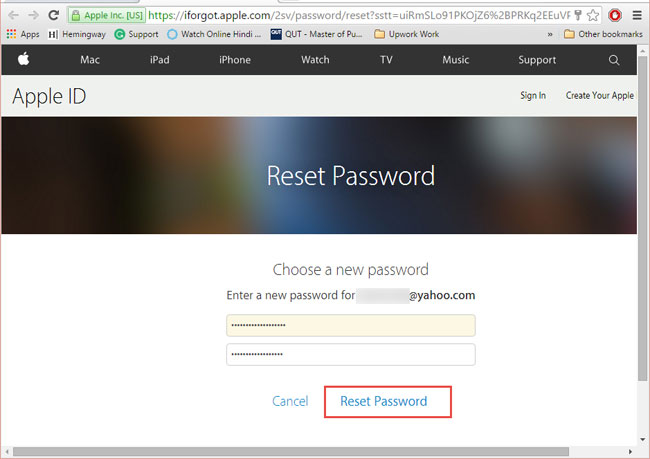 Now, your Apple ID will back to normal and you can log in to it with the email account and new password as you like.
How to Unlock Apple ID When You're Using Two-Factor Verification?
If you have set up two-factor authentication before, then you can try another way to unlock your Apple ID. Here, you will need a trusted device or trusted phone number to perform these operations.
1) On iPhone or other iDevices
- Open a trusted device and directly go to "Settings > Apple Profile > Password & Security > Change Password".
- Change password according to the onscreen instructions.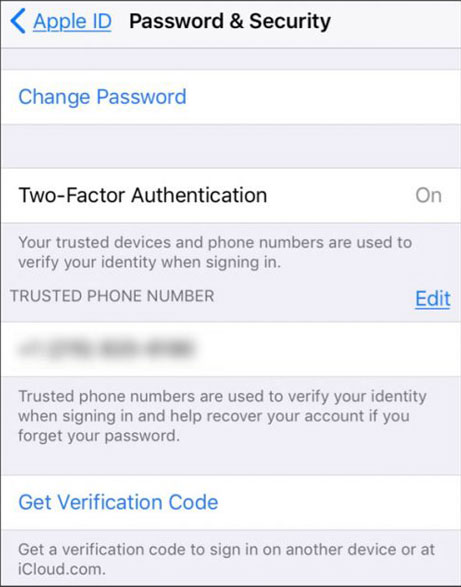 2) On Mac
- Find and click "Apple Menu > System Preferences > iCloud > Account Details".
- Select "Security > Reset Password".
Here, you'll be required to enter the existing password to unlock your Mac before resetting Apple ID password.
If you're using a friend's iPhone or iDevice, you can try to use the Find My iPhone app to change the password.
Related Articles:
How to Change iTunes Backup Location
How to Active iPhone without SIM
Transfer to New iPhone from Old iPhone/Android/PC [Definitive]
Want to Transfer CSV from PC to iPhone? Solutions Are Here!
[5 Ways] How to View/Get iPhone Text Messages on Computer