Top 3 Methods to Transfer MP3 to iPod Rapidly & Effectively
Are you trying to figure out how to transfer MP3 files to iPod? Are you skeptical about trying any method that you have come across, in fear that your files will be damaged? It is great that you are being cautious, because to be honest, there are only a few methods that can assure you that this type of transfer will go according to plan. The following three methods have stood out from the crowd due to not failing to impress in any MP3 to iPod transfer.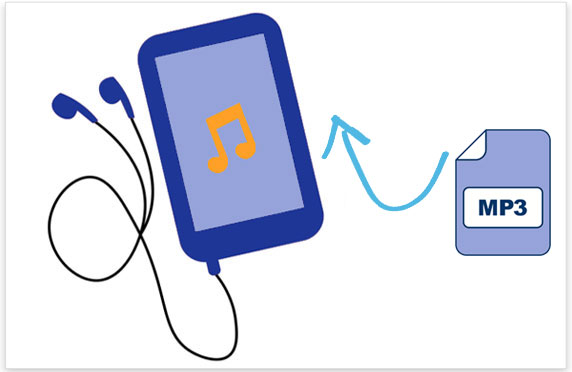 Way 1. How to Transfer MP3 to iPod with iTunes
For quite a while, the default tool to copy music to iPod has been iTunes. If you stop to think about it, this makes perfect sense. The iPod was created by Apple. So, in order to transfer anything to it, one of their solutions is going to be "pushed" onto you. In this case, it is iTunes. It does work, hence its daily use by multitudes. Nonetheless, just what you would expect from a company that is constantly updating, there are some restrictions that may be bothersome to you.
If you have not already done so, it is vital that you update iTunes to the latest version of it. Failure to do so could results in an ineffective transfer. Also, due to Apple being very strict about what it allows into its devices, there are some music formats that cannot be transferred. Do not worry. If iTunes is too much of a hassle for you, there is always the next method that can come to your rescue.
On your computer, run the latest version of iTunes.
Click on the "File" menu on iTunes. Then, click on "Add Folder to Library" or "Add File to Library."
On the top menu, click on "View." Then, click on "Show Sidebar."
Using a USB cable, connect your iPod to your computer.
On the sidebar, click on your iPod. Then, on the right-side, find and click on the "Music" tab.
Check on "Sync Music." Then, begin selecting songs, followed by clicking on "Apply" to transfer.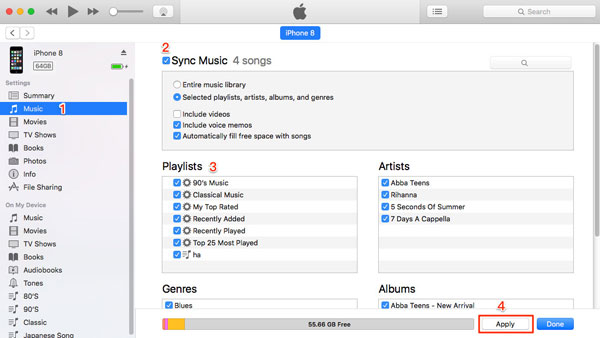 Can't Miss:
Way 2. How to Transfer MP3 to iPod from PC
Prefer to copy MP3 to iPod without iTunes? We understand. Updating to the latest version and being restricted about the music formats that you can transfer can cause a headache to some. One method that is being loved by many to transfer MP3 to iPod from PC is the one and only iOS Transfer. This method has garnered a loyal following due to it not implementing restrictions regarding the music file formats that you can transfer.
Not only can it transfer music, but it also allows you to create, delete, and manage playlists. In addition, it is very easy to make ringtones with it. Many are referring to the Aiseesoft FoneTrans as the professional iPod music manager and transfer. We definitely agree! Its developers knew exactly what they were doing. They wanted to introduce to the public an MP3 to iPod transfer method that never failed. We must say that it does live up to the hype!
Noteworthy Advantages of the iOS Transfer
It can safely, effectively, rapidly, and smoothly transfer MP3 files from your iOS devices or computer to iPod.
It supports every iPod model, iPad, and iPhone, no matter the iOS version.
It allows you to transfer music, contacts, videos, photos, and etc.
It allows you to manage iPod music by creating a playlist, adding, deleting, and etc.
Run smoothly on a wide range of iPhone, iPad, and iPod, including iPod touch 8/7/6/5/4/3/2, etc.
It is free to download.
How to copy MP3 to iPod without iTunes by using iOS Transfer?
Step 1. Either on your Windows computer, or Mac, download the iOS Transfer and then launch it. Connect your iPod to the computer and it will be found by the program. Once detected, the basic information of your iPod will be visible in the main interface.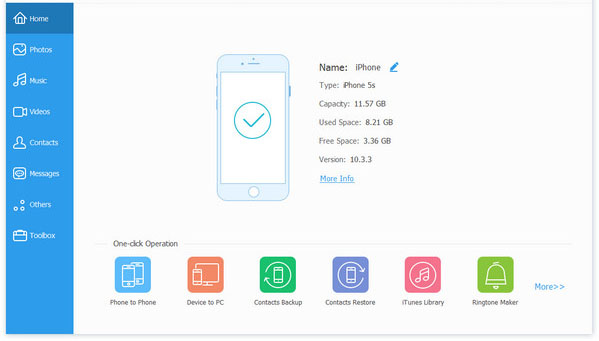 Step 2. On the left panel, find and click on "Music." On the top bar, find and click on "Plus."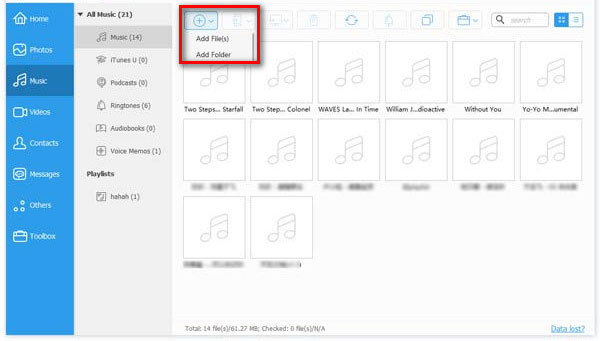 Step 3. Click on the MP3 files that you want to transfer to iPod. Then, click "Open" for the transferring to begin.
Can't Miss:
Way 3. How to Transfer MP3 Files to iPod with MediaMonkey
You can also download to MP3 to iPod using MediaMonkey! The MediaMonkey is a method that has been garnering significant buzz on different online platforms. It has been proven to function just as you would envision. There are several advantages that this method provides. For one, it allows you to transfer MP3 to iPod manually and also simplifies things by allowing you automatically sync MP3 to iPod.
It is among the easiest solutions on the market. It is free to download, but there is also a premium option to take advantage of all its great features. This can be a bummer to a lot of people, as you could note some restrictions when trying to put it to good use. If you want to pay for the premium option, go ahead!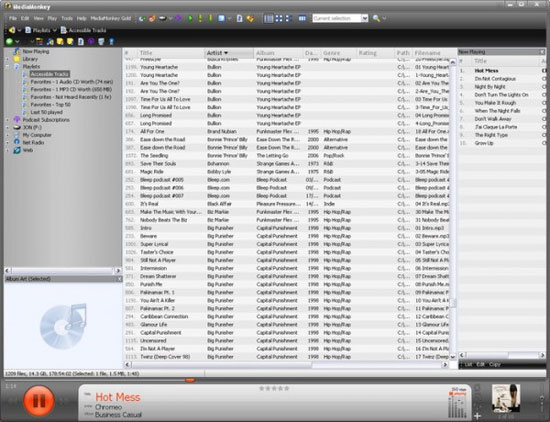 FAQs of Transferring MP3 to iPod
Q1: Can I add songs to my iPod manually?
Yes, you can! In order to do so, the first thing that you need to do is connect iPod to your computer. Then, open iTunes on your computer and then proceed to click on the iPod icon. In the Summary tab, scroll down until you see Options and then click on "Manually Manage Music and Videos." Afterward, click on "Done" and then click on "Apply." That is all there is to it!
Q2: How do I view my iPod files on my computer?
Utilizing a USB cable, connect your iPod to your computer. Click on the Start menu and then click on "My Computer." Double-click the drive where your iPod is located. Click on "Tools," followed by "Folder Options" and then "View." Next to "Show Hidden Files and Folder" you will note a circle. Click on it. After doing this, the iPod_Control folder will become apparent to view your iPod files.
Q3: How to transfer music from iPod to computer?
If you want to transfer music from iPod to computer easily and without any restrictions, the best choice available on the market is the MobiKin Assistant for iOS. It is free to download. Once you download it to your computer, you will launch it and then using a USB cable you will connect your iPod to your computer. You will see that the Music tab allows you to select the music that you want to transfer. Afterward, you will click on "Export" for the transfer to begin. Out of all the methods, it does not get any easier than the MobiKin Assistant for iOS method. This is why it has become a favorite around the world.
Transfer Your MP3 Files to iPod without Restrictions
Any of the above methods would do. Of course, some of them come accompanied by some restrictions, but if you meet them, then you will be well on your way. If you do not have time or just do not like dealing with picky methods, then just try the iOS Transfer. It gets straight to the point just the way you like it!
Related Articles
Photo Transfer Apps for iPhone, iPad or iPod touch
How to Transfer Music from iPad to iPod Easily?
6 Easy Ways to Transfer Music from PC to iPad without iTunes
Top 4 Methods to Sync Notes from iPhone to iPad with/without iCloud
How to View iPhone Text Messages on Computer/Mac?