4 Useful Methods to Unlock vivo Phone If Forgot Password/Pattern
With affordable pricing and delightful features, vivo has established itself in the smartphone market and more buyers are using vivo smartphones. However, like other smartphone users, vivo phone users will sometimes forget their passwords. This brings great inconvenience to their daily life and work. If you are locked out of your vivo phone and wondering how to unlock vivo phone if forgot password, here is everything you need.
In this article, we provide four different and effective methods to help you accomplish vivo pattern unlock even when you don't know or forget the password. You can choose the method you want according to your preference. I wish you success!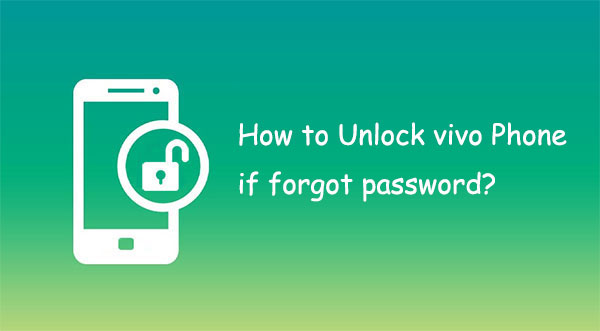 Method 1. How to Unlock vivo Phone If Forgot Password with Android Unlock
How to remove pattern lock in vivo without password easily and safely? Android Unlock is the all-in-one tool you want. It allows you to easily unlock the forgotten password of your Android device within minutes. Its built-in feature not only allows you to delete your forgotten password on your Android device, but also protect your Android device's data files at the same time. Once rated as the best phone unlocking software, Android Unlock is cost-effective and easy to use.
Main features of Android Unlock:
It can remove 4 types of screen locks - pattern lock, PIN, password and fingerprint.
Unlock some LG phones and Samsung models with no data loss.
Suitable for Samsung Galaxy S/Note/Tab series, LG G2/G3/G4, Huawei, Xiaomi, Lenovo, etc.
The operation is simple and does not require any technical knowledge.
Note: Use Android Unlock to unlock Huawei, Lenovo, Xiaomi, all data will be lost after unlocking.
Now, just click the download button below to install Android Unlock on your computer. Then, follow the steps below, and in a few minutes, you will be able to successfully unlock vivo phone pin lock.

Step 1. Choose the "Screen Unlock" option
Install and launch the program on your computer, select the "Screen Unlock" option directly and connect your locked vivo phone to the computer via a USB cable. Then, click on the "Unlock Android Screen" button on the program window.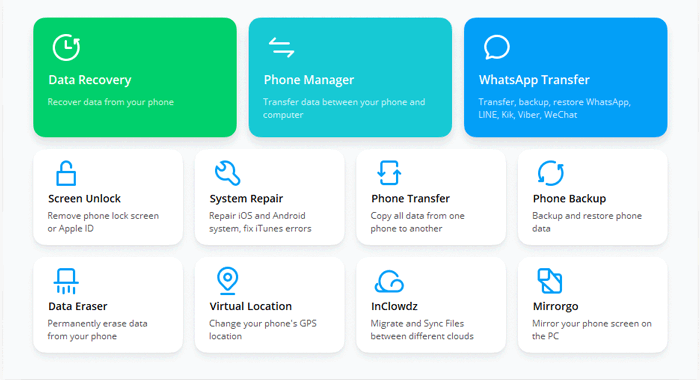 Step 2. Set your vivo phone to Download Mode
Select the phone model from the given list. After that, click "Start" and follow the prompts on the screen to set your phone to Download Mode.
Power off your vivo phone.
Press on the "Volume Down + Home button + Power" keys simultaneously.
Press "Volume Up" until the phone enters Download mode.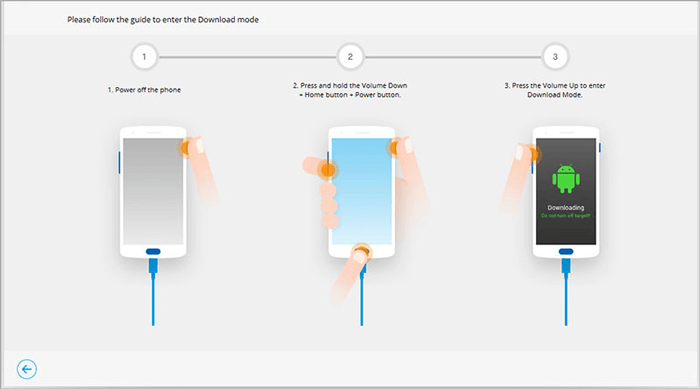 Step 3. Download Package Recovery
Once the program detects your phone is in Download Mode, it will download a recovery package on the locked device automatically within minutes.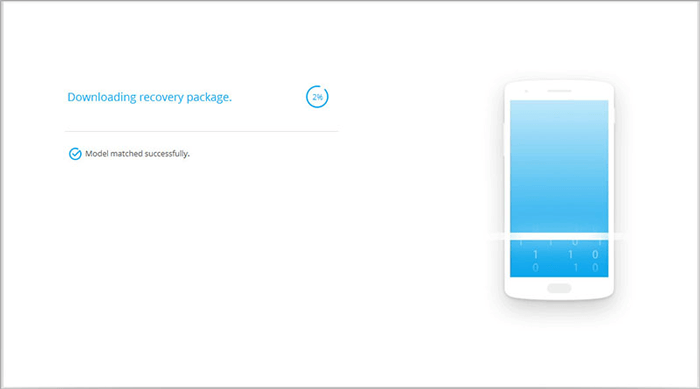 Step 4. Start unlocking vivo phone without password
After the recovery package is downloaded, the program will successfully unlock the password lock screen of your vivo V23/V21/V9/V9 Youth/Pro/V8/V7/V6/V5/V4, X70/X60/X50/X20/X20 Plus/X9/X9 Plus.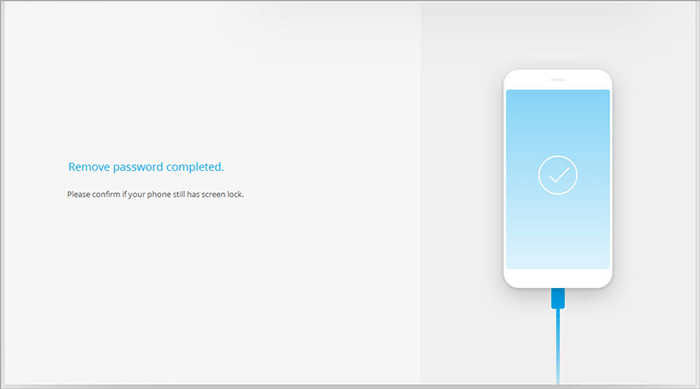 Related Posts:
Method 2. How to Open vivo Phone Lock via Google Find My Device
You can also use the Google Find My Device feature to unlock your vivo Android phone remotely. Here is the complete guide on how to use Google Find My Device to unlock vivo.
Open any browser on your computer or your vivo phone and access the Android Device Manager.
Sign in with your Google account. Note that the account entered must be the same as the account on your phone.
After logging in, you will see three different options: Play Sound, Secure Device, and Erase Device.
Select the "Erase Device" option.
Then you will see a menu of all data that can be erased.
Finally, click the "Erase" option, all data will be deleted from your vivo phone, including the lock screen password.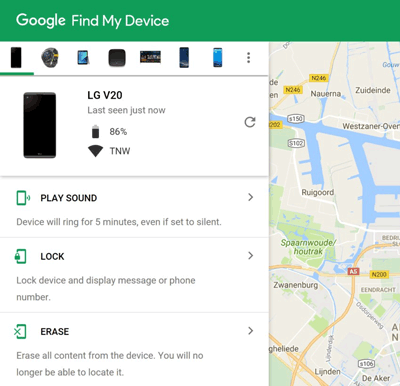 Method 3. How to Unlock Pattern Lock in vivo with Google Account
How to reset vivo phone if forgot pattern? After forgetting your password, you actually have many ways to reset your vivo Android phone, among which Google account reset or performing a factory reset is one of the things you can do. However, Google account reset feature is only available on Android 4.0 and earlier. If you are using Android 5.0 and above, you have the option to do an Android factory reset, mentioned in part 4 below.
Turn on your vivo phone.
After many unsuccessful attempts to unlock your vivo phone, you will see the "Forgot pattern?" option.
Now click on the "Forgot pattern?" option.

Enter your Google Account username and password and click "Sign in".
Set a new password and unlock your device.
Now your vivo phone should be unlocked successfully.
Related Posts:
Method 4. How to Unlock vivo Phone If Forgot Pattern via Factory Reset
If you are unsuccessful using the above method, you can choose to perform a factory reset. This method should be the last resort as you will lose data that has not been synced to your Google Account. It is wise to remove the SD card and back up your Android phone data before performing an Android reset.
Turn off your vivo phone.
Press and hold the Volume Up and Power buttons (or the volume down and power buttons) at the same time,
When Boot Mode appears, release all buttons.
Next, navigate to "Recovery option". You can use the Volume buttons to select and the Power button to confirm the selection.
After that, you'll see an Android exclamation mark.
Press and release the Volume Up button while holding down the Power button.
Select the "Wipe Data/Factory Reset" option.

Select the "Yes" option.
Use the Power button to choose to restart the system now.
Well, the unlocking on your vivo Android phone has been completed successfully.
Conclusion
I know how annoying it can be to forget your phone's password, PIN, or pattern because I've experienced it firsthand. Above are some of the methods that I have tested myself that can help you unlock your vivo phone easily. Be sure to follow the prompts to unlock vivo phone password without losing data. For me, the favorite way is to use Android Unlock. This unlocking software is fast and safe. And for some Android phones, it can keep your data intact.

Related Articles:
[5 Ways] How Do I Back Up Contacts on vivo V23/V21/V9/V9 Youth/Pro
[Productive Tips]How to Recover Data after Factory Reset Android Phone?
vivo to vivo Data Transfer: 4 Ways to Copy Data from vivo to vivo
[Fixed] Samsung Phone Stuck on Odin Mode, How to Fix It?
How to Recover Data from Android Phone with Broken Screen?
3 Ways to Recover Deleted Contacts from Android (#1 is Awesome)