How to Reset Android Phone without Password in Different Scenarios?
An Android phone serves as a personal information bank, which is of great importance for us. In order to keep strangers from getting full access to your personal content like contacts, SMS, photos, videos, documents, etc. some of you would thus set a lock for the phone. Imagine that you forget your password, Pin or pattern unfortunately, you are the one who is held back by your mobile. Quite annoying, isn't it?
Well, if there is a full guide on how to reset Android phone when locked, does it give you a glimmer of hope? OK, in today's article, we'll let you know this definitive guide on how to reset a locked phone breezily.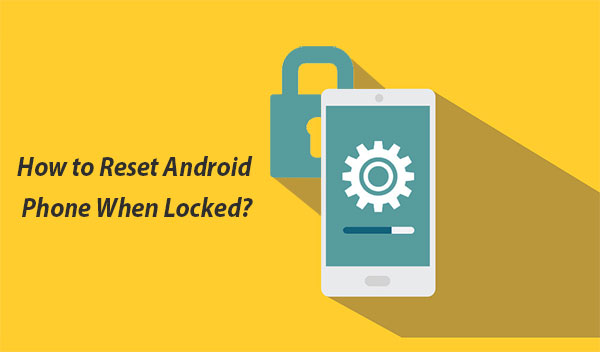 Part 1: How to Reset Android Phone When Locked (No Credential Required)
Solution 1. How to Factory/Hard Reset Android without Password Directly
Suppose you have inherited or purchased a second-hand Android device, you may not have the Google account that is used with the phone. After the phone is locked, factory reset can be an option if you don't want to pick some 3rd-party software.
However, this will erase your Android data. And please make sure to remove the SD card to minimize data loss before the reset. Conversely, you don't have to pay attention to the loss if you are just wondering how to wipe a locked Android phone.
Below is how to factory reset phone with lock directly:
1. Turn off your Android device, then press and hold the Power, Volume down, and Camera simultaneously. Yet if your device does not have the Camera key, just hold the Volume down and Power buttons.
2. Released all the buttons as soon as your device is powered on. Scroll down and up using the Volume button until you find the wipe data/factory reset option. Just tap it.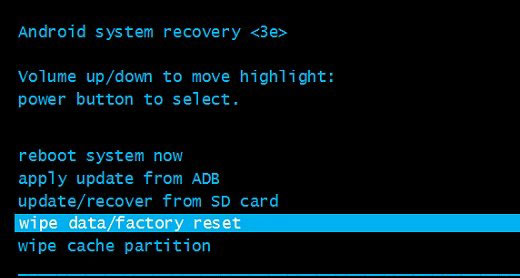 3. A message like "Erase Everything" will soon turn up. Here, confirm the pop-up info and after that, simply tap reboot system now. You can now use your phone without the need to enter the previous login credentials or the previously registered email address.
Some users may attach great importance to how to restart a locked phone. Well, after the hard reset is done, your locked device will prompt you to reboot the handset. (as mentioned in step 3 above)
Related Passages:
Solution 2. How to Reset Android Phone without Password - Using Android Unlock
To better protect the data on locked Android phones without any credentials, many people are inclined to go for a reliable software. Actually, this solution can not only secure your data, but also will easily restore its original state without damaging the phone. After scientific contrasts, Android Unlock is recommended as the best Android unlock tool. It can remove up to 4 kinds of locks in a while, and is well compatible with most PC and mobile phones.
Some highlights of Android Unlock:
Remove password, PIN, pattern, and fingerprints from locked Android phone.
Unlock your Android device in a short while without data lost.
Intuitive interface, risk-free, and easy to operate.
This software won't monitor any of your actions.
Run smoothly on nearly all Android devices, including Samsung, Huawei, Sony, LG, Xiaomi, Google, Motorola, Vivo, OPPO, HTC, ASUS, ZTE, etc.

How do I unlock my Android device with Android Unlock?
Step 1. To start with, launch Android Unlock software after you download install the on computer. Choose "Unlock" from the primary interface, and link locked Android phone to computer using a USB cable.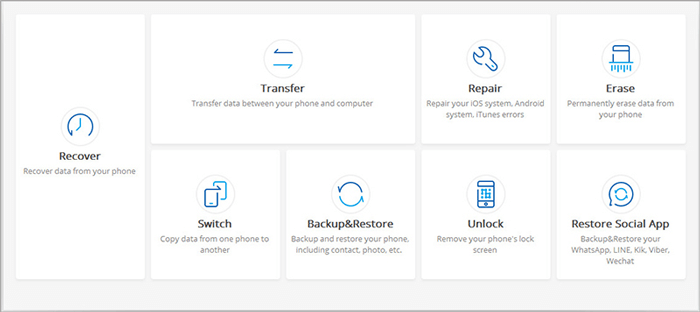 Step 2. Tap the "Start" option, and you'll need to get the phone into Download mode, following the easy steps on the interface. (to do this, just turn off the mobile, press & hold Volume Down + Home button + Power keys simultaneously, and press Volume Up button)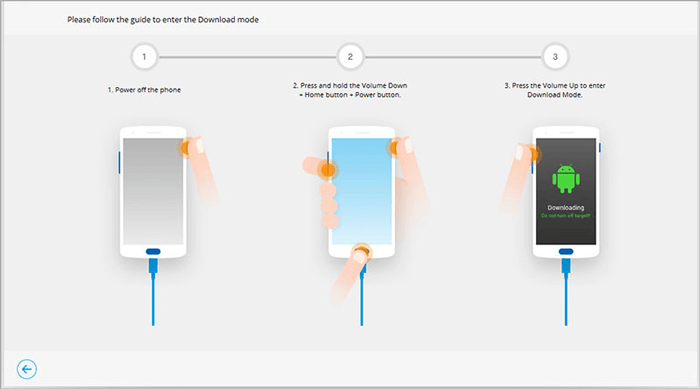 Step 3. After your locked phone is in this mode, the software will download a recovery package on the gadget. This will help unlock your phone within a short time.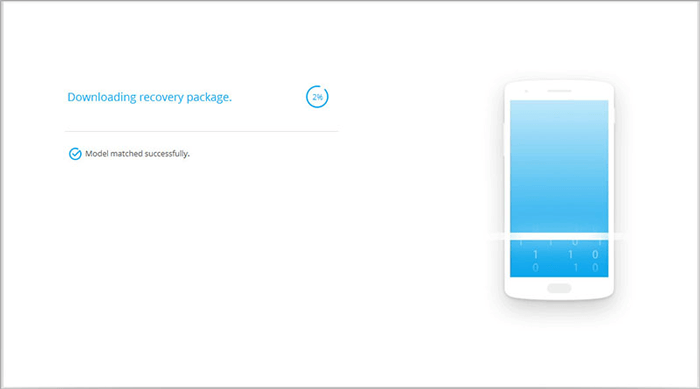 Step 4. At the sight of a message saying Remove Password Completed, you can get full access to your Android phone without any trouble.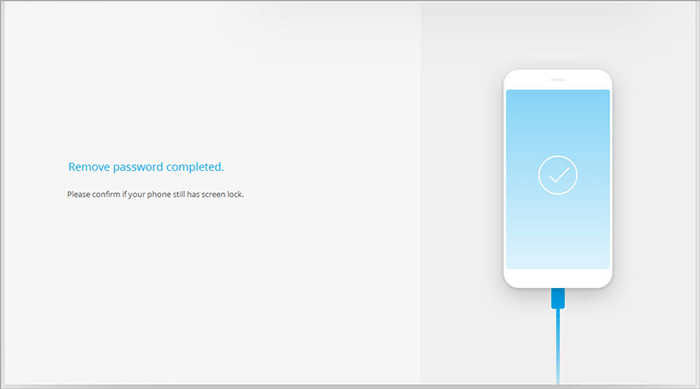 Solution 3. How to Reset a Locked Phone with Custom Recovery & "Pattern Password Disable" (SD Card Needed)
You don't have to be a cell phone veteran, but should have a rough understanding of "rooting" and "Custom Recovery". Then, an SD card is needed in your locked phone, which can be used to move ZIP file to your device. Next, ensure that any kind of Custom Recovery is installed before the resetting.
Here's what you should do with this method:
Download the Pattern Password Disable ZIP file on your computer, and transfer it to your SD card.
Plug the SD card into your Android device.
Restart your locked phone into recovery mode.
Flash the ZIP file on your SD card to install Custom Recovery, and then reboot your Android phone.
Your device will boot up without a locked screen. If you find there's a password or gesture lock screen then, simply type in a random password or gesture to unlock your device.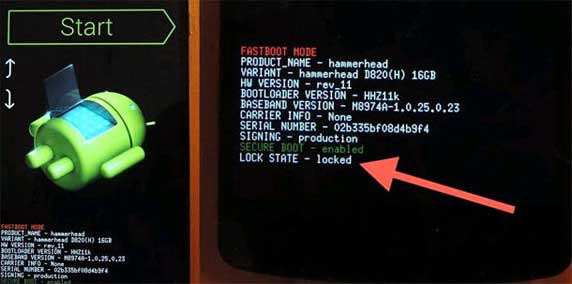 Part 2: How to Reset Android Phone without Password (Google/Samsung Account Credential Required)
Solution 1. How to Reset a Locked Phone with Android Device Manager
Aside from discovering your phone, Android Device Manager (also called ADM) gives you the ability to unlock your Android handset. By using it, you should ensure your device is running on Android 4.4 and up, and the "GPS" function is enabled. Again, it can also help you wipe Android data remotely if your phone is lost or stolen.
Let's see how to reset phone without password using ADM:
1. Go to Android Device Manage website on computer (or any other Android phone), and head to its main screen.
2. Sign in with your Google credential that you've used on this locked device.
3. On the interface of Android Device Manager, select your locked phone and choose Lock option.
4. Type in a temporary password and click Lock again.
5. You'll find Ring, Lock and Erase from the incoming box.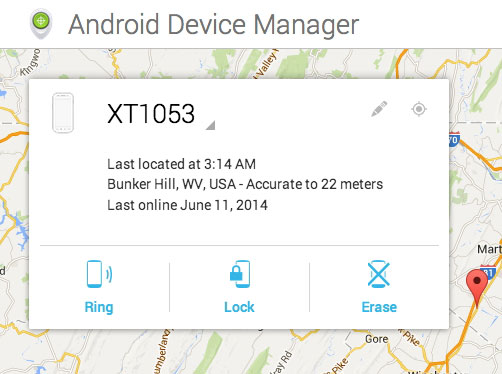 6. Fill in the password field with the temporary code you used just now to lock this Android device.
Further Reading:
Solution 2. How to Reset Phone without Password via Find My Mobile (Samsung Only)
If you are a Samsung user, and want to unlock the phone with ease, you can try Find My Mobile. During the use, you should enter the Samsung account credential. Moreover, it also assists you to remotely control your Samsung device.
Let's check out how to reset locked Android without password via Find My Mobile:
Visit the website of "Find My Mobile" on your computer or any other Samsung phone.
Log in with Samsung account related with your locked phone.
Select the locked Samsung device and click the Unlock My Screen section from the left menu.
Tap on the Unlock tab from the screen.
A notification will pop up soon, which marks the end of the procedure. You can operate your Samsung phone freely now.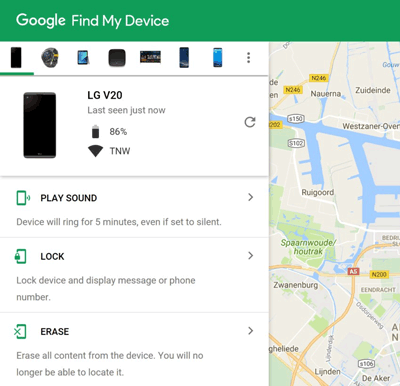 Solution 3. How Can I Factory Reset My Android Phone without Unlocking It With Google Login (Android 4.4 and below)
Provided that your locked phone is still running on Android 4.4 or below, then here's a convenient way to unlock the phone screen pattern. Here's how:
Enter an easy and random lock screen pattern 5 times.
Choose Forgot Pattern option from the pop-up screen.
Enter your Google account login (or your backup PIN).
Your Android phone should be unlocked then.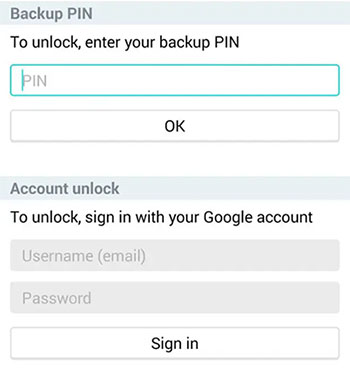 Tips: How to Reset a Locked Android if You Cannot Remember Google Account Credentials?
Actually, if you still have the mobile number associated with your Google account, just go to Google account recovery page to enter the Gmail that used on Android device, or directly select I don't remember option to enter your phone number. Later, you'll get a verification code, and just reset Google account with this code. Subsequently, the new password will work for you to reset your locked Android device.
Assume you forget the linked phone number, you can get the Google ID and password after answering the questions related to the past password, contacts, reset emails and other info.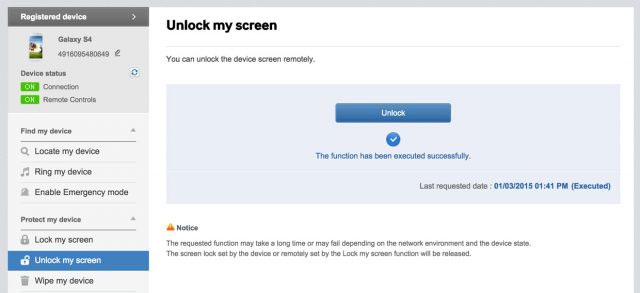 Calling It a Wrap
The above solutions should be roughly carried out under certain circumstances. Please select the one suits you best in accordance with the state of your Android phone: e.g. whether there's a recent backup before the phone being locked, if there's an associated Google/Samsung account, whether the linked account is available, whether the mobile phone has SD card, does the Android version meet the requirements, etc.
Plus, after you reset your locked phone, suggest you taking a screenshot of the new password, Pin or pattern. Then transfer the pictures from Android to PC, and find a private location to get it stored.
Related Articles:
Bypass Android Password without Factory Reset
[Solved!] How to Get into A Locked Phone without The Password
Retrieve Deleted Photos/Videos from Locked Samsung
How to Fix Android Stuck on Boot Screen? [Fixed]
7 Useful Methods to Unlock Android Phone without Password
[Guide] How to Reset iPhone 11/11 Pro/XS Max/8 Plus without iTunes?