Top 7 Solutions to Unlock LG Phone Forgot Password, Pattern, & PIN
It's a natural human tendency to forget about something that often changes. For instance, you have an LG phone, which may make you uneasy when you forget its current password. Then all you want to do is how to unlock LG phone forgot password quickly.
Frankly, there are indeed many methods to unlock an LG phone password/PIN/pattern. And we hope this is the last guide you read on LG unlocking because we will teach you how to make it with the seven best ways here.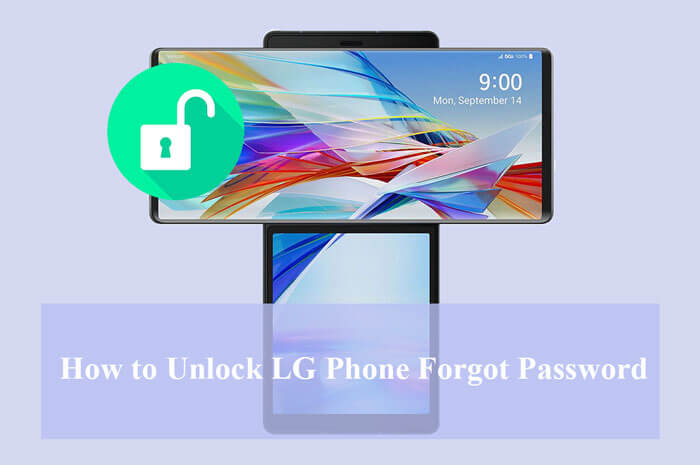 Way 1: How to Unlock LG Phone Forgot Password via Android Unlock
When you forgot password on your LG phone, the first resort is the professional tool - Android Unlock. The best part of it is that you can probably bypass LG phone forgot password without losing data. Further, it helps safely unlock various Android lock screens without a Google account. And you can complete the task in just a few simple movements and clicks.
Principal features of Android Unlock:
Unlock some LG/Samsung phones forgot password without data loss.
Bypass 4 types of screen locks for Android, including password, pattern, PIN, and fingerprints.
Easy to handle, intuitive interface, and ads-free.
Compatible with almost all mainstream and non-mainstream Android devices, including LG G10/G9/G8/G7/G6/G5/G4/G3, LG V70/V60/V50/V40/V35/V30/V20, LG GT540, C550, E400, E720, GW620, P350, P500, P503, P509, P970, P990, Samsung, Huawei, Google, Motorola, Sony, Xiaomi, etc.
It won't unveil your privacy.

How to unlock LG phone forgot password without losing data via Android Unlock?
Step 1. Install and open the software on your computer and select "Screen Unlock".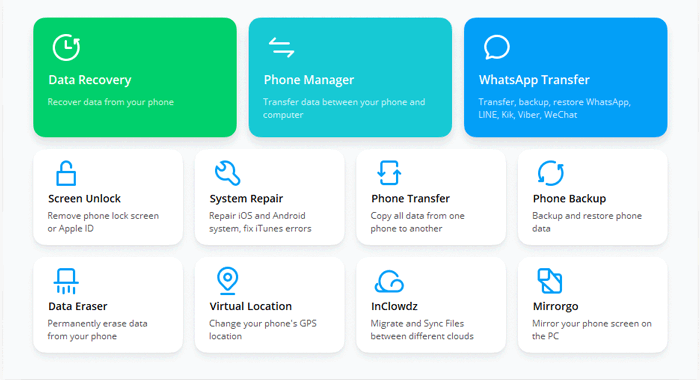 Step 2. Connect your LG device to the PC. Then select the "Unlock Android Screen" option.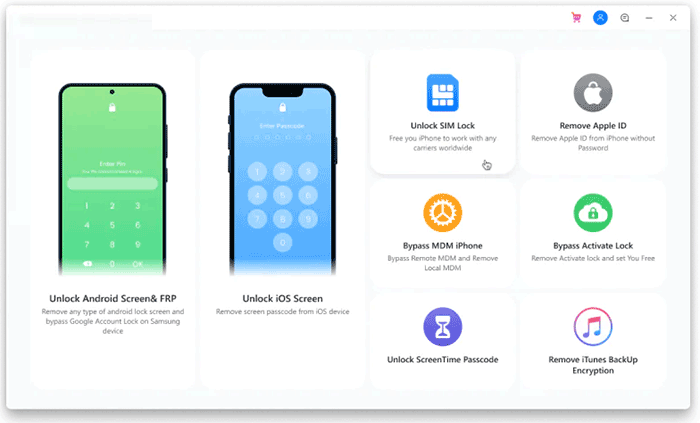 Step 3. Fill in the blank with your device info by select it from the drop-down menu. If you can't find your LG phone here, just go to the advanced mode.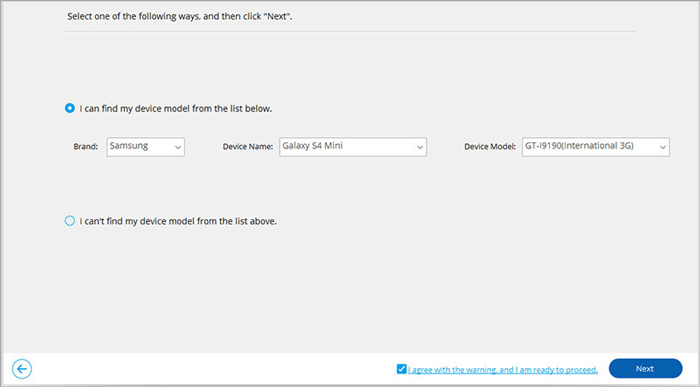 Step 4. Follow the instructions to enter the download mode:
Turn off your LG phone.
Press and hold the Volume Down + Home + Power key at the same time.
Press Volume Up to put LG into the Download Mode.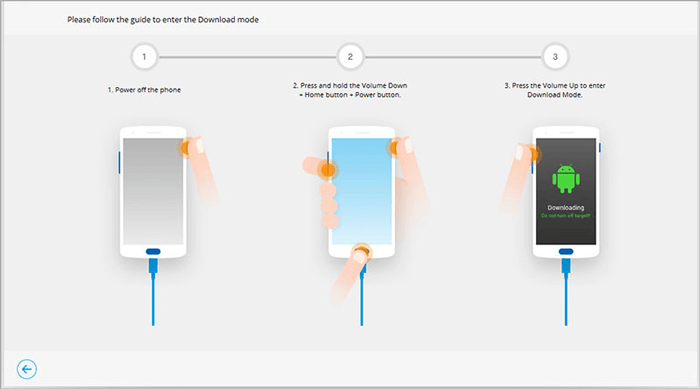 Step 5. The program will then download a recovery package on your LG phone. Please wait for the process to complete.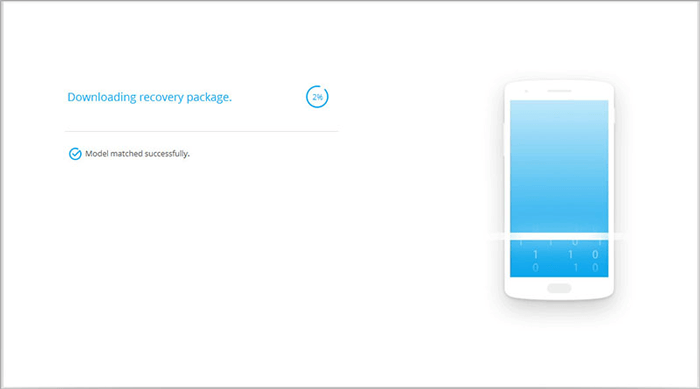 Step 6. Confirm the info to remove the password without data loss. Now, type in "000000" and click "Remove Now" to unlock your LG phone.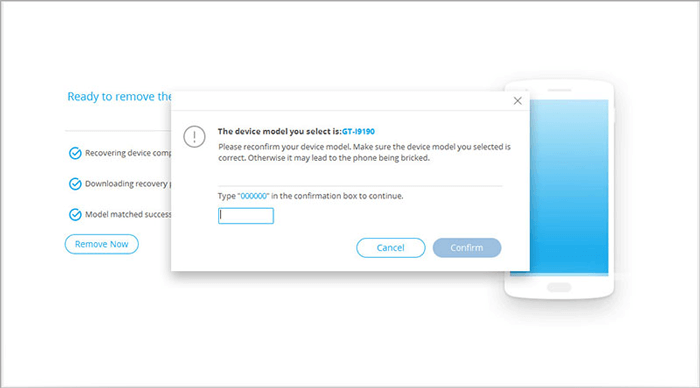 Step 7. Once done, you can access LG with no password.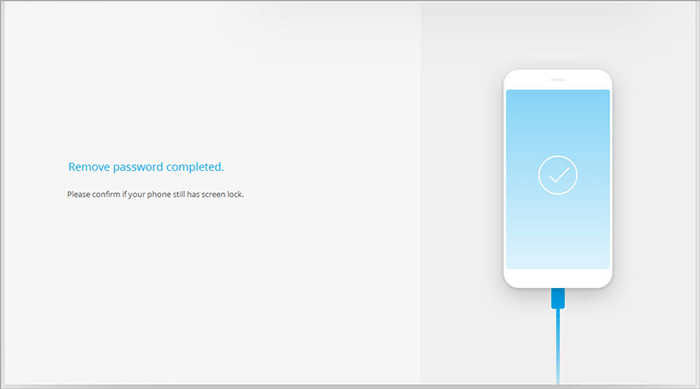 You May Also Like:
Way 2: How to Unlock LG Phone Pattern with Google's ADM
Here are the prerequisites for this method:
The LG phone should be running Android 7.1 or a lower version.
Your phone should be connected to the Internet.
You need to enter the Gmail ID and password linked to the LG on the ADM website.
How to unlock an LG phone with a pattern lock via Google's ADM?
Go to the website of Android Device Manager on any device.
Log in to the same Google account that is associated with your phone by providing the correct credentials. (Can't sign in to Google account on Android/LG phone?)
You can view all the linked devices now; just select your LG phone from the list.
This will automatically load its current location and offer several other options.
Click on "Lock" from the screen.

You'll get an option to overwrite the existing lock with a new password; confirm and save your changes.
Soon, you can unlock LG with the new code.
Way 3: How to Unlock an LG Phone without Knowing the Password with ADB Command
This alternative might be a little complicated initially. Before proceeding, ensure that you have Android Debug Bridge installed on your computer. If you don't have it, you can first download Android Studio instead. Next, ensure the USB debugging on LG was enabled.
How to unlock LG phone forgot password via ADB command?
Connect your LG phone to your computer via USB.
Open the command prompt in the ADB installation directory on your PC.
Here, type the command and then enter: adb shell rm /data/system/gesture.key
Next, restart LG, and the phone will easily be unlocked but remember it's a temporary one.
You could then set a new lock before your phone restarts; please do it quickly because your phone may get locked again.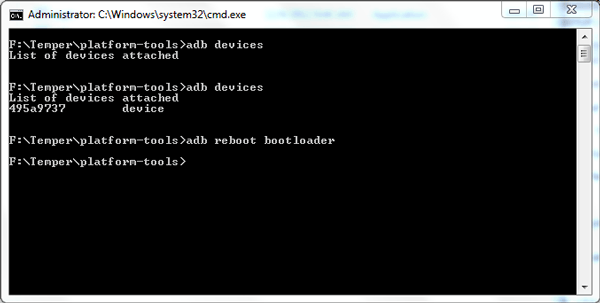 Further Reading:
Way 4: How to Unlock LG Phone without Code via Custom Recovery
First and foremost, please check the requirements for this approach below:
There's a removable SD card in your LG phone.
You need to have Custom Recovery installed on LG by going to https://twrp.me/.
You have to flash TWRP recovery on LG.
How to unlock LG phone pattern via Custom Recovery?
Download a Pattern Password Disable app and save its ZIP file on your computer.
Next, insert your SD card into your computer and move the recently downloaded file to it.
The TWRP recovery mode can be enabled by pressing the Home, Power, and Volume Up buttons simultaneously. You could get different options on the screen after entering the custom recovery mode. Then tap "Install" and browse the Pattern Password Disable app file.

Install the aforementioned app and wait for a few minutes.
Afterward, restart your LG phone. Ideally, your phone will reboot without any lock screen. If you get a lock screen, just bypass it by entering any random digits.
Way 5: How to Unlock an LG Phone with a Pattern Lock via a Backup PIN
If your LG phone's fingerprint is not working or your device is unable to recognize your face because of some reason, you can use the backup PIN you set when setting fingerprints or Face ID. (How to unlock an iPhone without Face ID/password?)
How to unlock LG phone without code via Backup PIN?
Go to the LG pattern lock.
Move your finger across the lock randomly.
You'll then get a prompt that asks you to try after 30 seconds.
You should see the "Backup PIN"; just tap it.
Here, input the backup PIN and press "OK".
Enter the backup PIN again to unlock your LG device.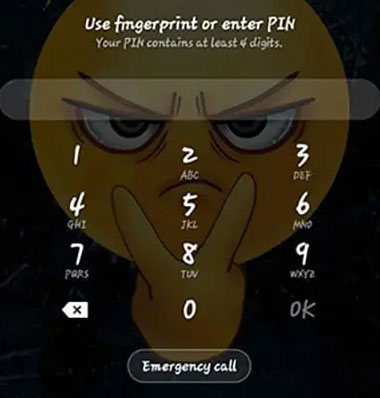 Way 6: How to Unlock LG Android Phone Forgot Pattern with Google Login
For some old LG versions running Android 4.4 or below, you can easily and safely unlock it with your Google account itself. After continuous wrong attempts, you'll be required to enter your linked account.
How to unlock a locked LG phone when you forgot password with Google login?
Enter wrong passwords at a time. Next, it'll get locked and show you the options like emergency call and forgot the password.
Click the forgot password option.
A new screen will appear; input your Gmail address and password linked to your LG mobile.
Now click the signin button and allow Google to verify your credentials.

Once they are verified, your LG phone will be free from the unlocking mode.
Way 7: How to Unlock LG Phone if Forgot Password via Factory Reset
By setting your LG phone in recovery mode, you can do a factory reset by wiping out your device data. This will reset LG to factory settings and thereby automatically remove various screen locks.
How to unlock LG phone forgot password by factory reset?
Firstly, power off your LG phone if it isn't already.
Now, you need to boot it in the recovery mode. The most popular key combination for this is "Power + Home + Volume Up". Plus, you would have to press "Power + Volume Up or Power + Home + Volume Down" in some LG versions. Keep pressing them for a while until you get the Recovery Mode screen.
Select "wipe data/factory reset" on the screen.

You can use the Power key to make a selection and the Volume Up/Down button to navigate.
Confirm your choice and wait for a while as LG would be restored to factory settings.
Once done, you can choose to restart your device, and it should boot up without any lock screen.
Final Verdict
Do you want to unlock your LG pattern/PIN/password without checking the requirements? Would you like to unlock the LG phone forgot password without data loss easily? Is there a tool that can successfully unlock LG in minutes? If those are what you want, don't hesitate to give Android Unlock a shot. Finally, any questions? Please let us know below.

Related Articles:
How Do I Bypass the Lock Screen on My LG without Reset [Must-Read]
LG Mobile Switch Not Working? Solutions Are Here!
How to Transfer Contacts from LG Phone to Computer? [4 Proven Ways]
How Can I Retrieve Deleted Texts from My LG Phone?
How Do You Put Music on Your LG Phone? 3 Simple Methods for Reference
4 Amazing Ways to Transfer Contacts from LG to iPhone 13/12/11/Xs Max/8/8 Plus