Top-notch Apps for WiFi Hacking without Root
Have you ever been in a place and you need to stay connected? Most times you will encounter Wi-Fi signals but you won't get connected since most of them are password protected. Hence, most times you will try to hack or borrow a Wi-Fi connection. With password protected, you will need to hack the Wi-Fi network for you to access the connection. Hacking of Wi-Fi network is now as easy as counting 123. Hacking a Wi-Fi network is not as hard as rocket science. There a number of applications that you will get definitely to learn which you can use to hack Wi-Fi without necessarily rooting. Hacking Wi-Fi password is now easier by use of an android phone with no root.

Start by getting accustomed to the following WiFi hacking tools without root.
AndroDumpper
This is the perfect app if you wish to connect to a router that is WPS enabled. It simply works by starting its interface which will allow you to know all the Wi-Fi networks that are near you and which can be connected to. This app will then give you an option of retrieving the password of your chosen network for either a device with or without root. The algorithm will then be implemented, finally displaying the password of that chosen network. You can now safely connect to that network without many hassles.
This app will require knowing your location for it to be able to map out all Wi-Fi networks that are available. And the best part about AndroDumpper is that this app can work for both non-rooted and rooted devices. The app has support for major company routers such as Vodafone, Asus, Dlink, and Huawei. It is freely available to be downloaded. The major advantage is the way it is faster and easier to use.
The downside of AndroDumpper is it can only be used to hack routers that have fixed pins plus you will require rooting when using devices running on versions lower than Android 5.0.
Download Link: https://androdumpper.en.uptodown.com/android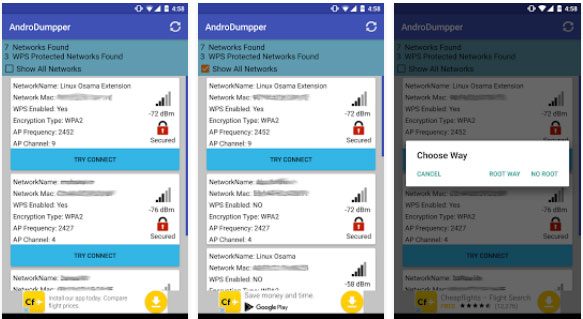 Wi-Fi WPS WPA Tester
If you are a beginner in the field, you need to start by using this tool to hack any Wi-Fi password without root. The plan of creating this app was to know how vulnerable an access point to malicious attacks. The developers in time added more features enabling the app to hack a Wi-Fi network. The app can help you hack any Wi-Fi pin by the use of a variety of algorithms such as Arris, Zhao, Dlink and much more. The app can work without rooting your device if you happen to be using Android Lollipop or a higher version.
The app is easily downloadable, easy to use and most important freely available. You can use this app to crack any Wi-Fi password in less time due to its ability to implement an array of algorithm. It does not need any rooting if your device is running Android 5.0 or higher version. However, for devices running below Android 5.0 version, you will need root access.
Download Link: https://play.google.com/store/apps/details?id=com.tester.wpswpatester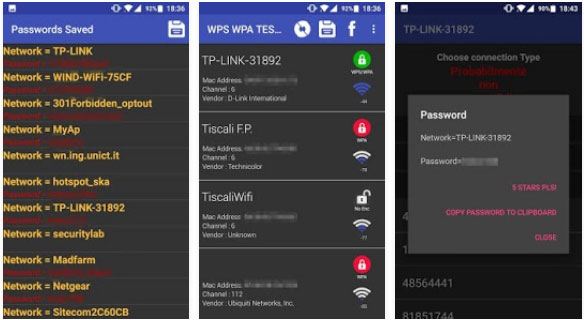 WPS Connect
This app will give the capability of connecting to almost any router that is WPS enabled. Since most of the routers that are installed in homes or any public place use WPS protocol, you can easily hack. The app can also be used in analyzing any router you might have to see if it is vulnerable to malicious attacks or not. The feature makes it possible for you to hack any Wi-Fi password without root while at the same time helping you strengthen your network. The app is able to include different pins while at the same time cracking of passwords algorithms such as Zhao and easybox PIN. After the identification of the network you want to access, WPS Connect will help you get the password.
This app has been tested by key Android devices such as Galaxy, Nexus and much more. And the best part is that it is freely available and easy to use. For maximum results, it uses very powerful algorithms while at the same time supporting pinning of Wifi networks.
Download Link: https://play.google.com/store/apps/details?id=com.ngb.wpsconnect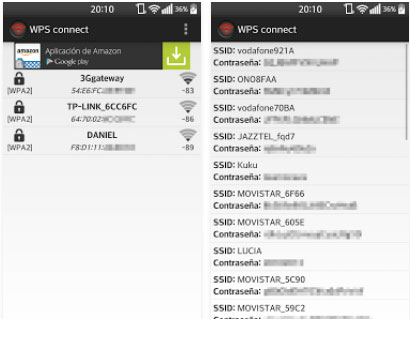 WiFi Master Key Apk
When it comes to hacking a WiFi network nothing beats this app that is readily and freely available for all Android users. It is the most reliable app out there with millions of users using it. You can hack any secure WiFi without root tools.
By simply tapping, you are able to see all the WiFi networks and hotspots in your vicinity. Just select the network you want to connect to and instantly you will get the key to that network. The app is different compared to its counterparts in the market since it is very fast plus secure.
What's more, this app not only allows users to hack the password, but also share it with its users by identifying the networks from its directory. The other advantage of using this app is that it is really ethical and legal. It is currently available in 19 languages.
However, it lacks the support of encrypting and it does not hack any password of it is from an unregistered network.
Download Link: https://play.google.com/store/apps/details?id=com.halo.wifikey.wifilocating
WiFi Pass Key
You can use this app if you're not completely sure how to hack any WiFi without root. The app is easy to use and secure. It provides you with a pass key to a network without much hassle. The smart interface help users to automatically detect any network in the vicinity, and you only need to choose the network of your choice and it will simply connect you to it.
With this app, you can go a step further and learn the security of a network and share it with other users. Since most of the passwords of the networks have already been shared, the app remains ethical and legal thus you can connect to WiFi networks across the globe.
The good part is that you won't require your phone for rooting. It goes a long way in safeguarding your own network. With this app, you can be able to boost the signal. The app is completely compatible with an array of devices using Android 4.0.3 and higher versions.
Download Link: https://apkpure.com/%F0%9F%8F%86wifi-pass-key-wifi-hotspot/com.ljapps.wifix.masterkey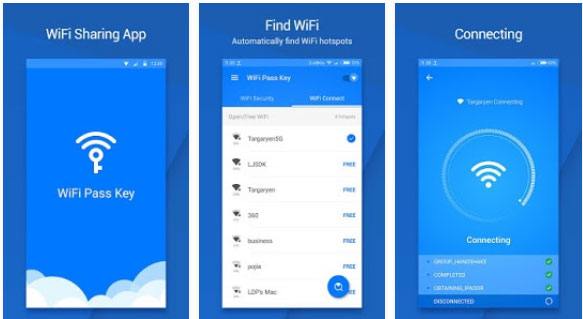 Related Articles:
Steps to Back up WiFi Settings on Android Devices