How to Root Android Devices: All You Want to Know About Rooting
After enabling the Android Developer mode, you can debug your phone programs more freely. Further, rooting your device may be the most important part if you want to get the highest administrator permission.
To be honest, it is not sensational for manufacturers and carriers to dissuade you from that behavior. But in fact, many Android users wish to take full control over their phones/tablets and explore unknown possibilities, so they want to know how to root Android devices simply and safely. OK, here's everything you need to know about rooting. Without further ado, let's get right to the point.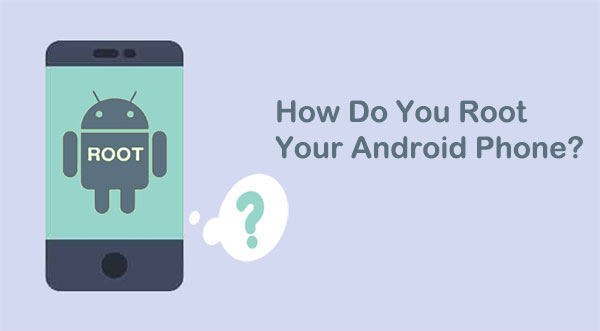 Part 1: What Is Rooting? Is It Legal?
What Is Rooting?
Rooting gives you the freedom to dig deeper into a phone's sub-system, through which users can access the entire system for commands, system files/apps, and folder locations. Root access grants you elevated permissions that could be achieved with a specialized app. After bypassing the restrictions set by the manufacturer, you're an administrator other than a system user.
Is Rooting Legal?
Well, is it legal to root Android devices? Generally, rooting is legal in the U.S., Canada, and European Union. Further, you can root your Android phone or tablet as long as you don't feel bad about the possible higher maintenance costs. However, the answer is NO in countries like India. Some manufacturers discourage users from doing so, which will void the warranty.
Click to Learn:
Part 2: Reasons for Rooting or Not Rooting Android Device
Reasons to encourage rooting:
Block ads and save battery life.
Run an entirely new system without purchasing a new cellphone.
Update your phone to the most recent Android operating system officiously.
Install apps/firmware that your phone didn't allow you to do.
Give permissions to some must-have tools for Android phone repair.
Let you easily flash a custom ROM on your device.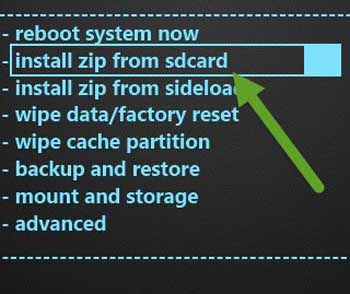 Reasons to discourage rooting:
In some countries, it probably voids the warranty.
Rooting an Android phone may result in a bricked device.
It may go awry and lead to security risks.
Your Android phone is vulnerable to malware.
Some high-security applications may refuse to install on your phone.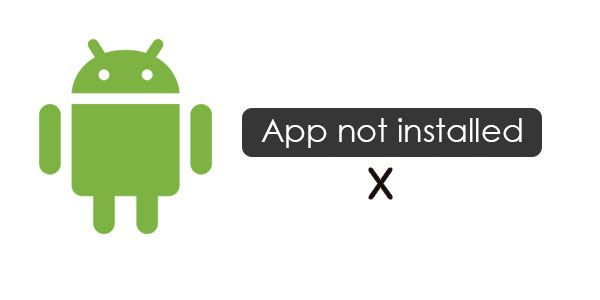 Part 3: Preparations for Rooting
To better get ready for a full preparation before the step-by-step rooting for Android devices, pay attention to the following stuff, please:
Enable USB debugging on your Android to install a proper USB driver.
Back up your Android phone to your computer in case of perpetual data loss.
Your device has been adequately charged.
Install the Android SDK tool if the program runs on Windows, Mac, or even Linux.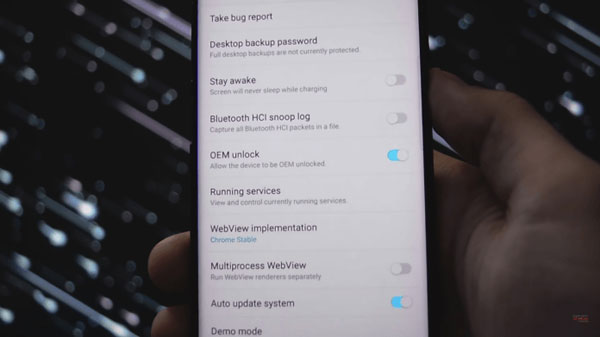 Note: For some programs at a fundamental level, you may need to unlock your device's bootloader manually. And with some common tools, searching and installing device drivers online is imperative.
So, do you want to use an easy and safe way to root your Android phone professionally? Next, we will walk you through the five most practical solutions without circumstance.
Check If You Need:
Part 4: How to Root Android Phone/Tablet (5 Ways)
Way 1. How to Root Android Device Using KingoRoot
Compatible with almost all Android devices, KingoRoot is a free rooting program, enabling you to streamline and get rid of bloat easily. After rooting, your device is totally yours to customize and control.
How to get Android rooted via KingoRoot?
Download the KingoRoot APK on your Android device.
Once downloaded, please click "OK" to proceed with the installation.
Next, click "SETTINGS", and after that, open the app.
Ensure your phone is working with a stable Wi-Fi network and press "TRY TO ROOT" to begin the process.
Wait until your device is rooted.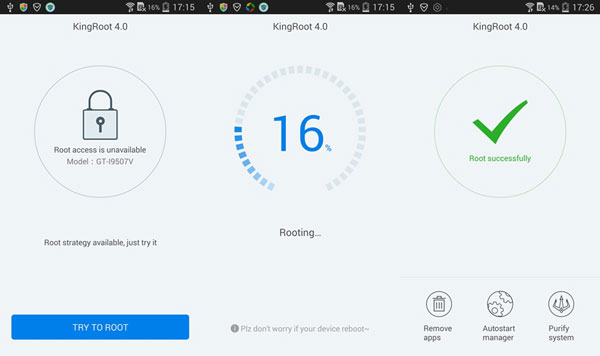 Way 2. How to Make Rooted Android Phone with One-Click Root
One-Click Root allows you to get complicated nature out of rooting with just a single tap. It charges about $40 to root your device, boosting the running velocity and battery. Plus, it also offers paid services for brick repairs and unrooting.
The easiest way to root a phone with One-Click Root:
Go to the One-Click Support Center to check if your device is compatible with the tool.
If the going is good, download and install drivers there.
Tap "One Click Root" and turn on USB debugging on Android.
Link your Android device to your computer via USB.
Open the app and click "Root Now".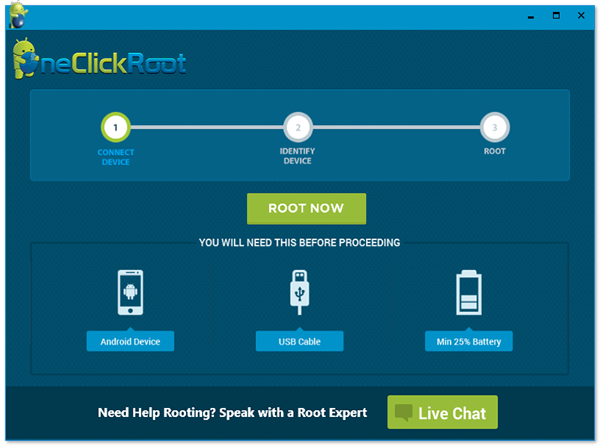 Way 3. How to Root Android Phone Manually with iRoot
By replacing system apps and settings and changing the terms of file management, you can obtain privileged control or root access with iRoot. This tool makes it easy for you to flash custom ROM and kernel. (Can I flash a dead Android phone securely?) What's more, it supports the sideloading process but may require knowledge of coding.
To root Android using iRoot from a computer, you can:
Get iRoot on your computer before installing it.
Connect your Android phone to the PC through a USB cable.
Enable USB Debugging on your phone.
When iRoot recognizes your device, please hit "Root".

After a few minutes, press "Complete".
Want to root Android on your phone directly? Just install the iRoot APK > run the app > click "Root Now" to start rooting your phone at once.
Way 4. How to Get Rooted Android Phone with Root Master
Being certified to root Android devices at a high level. Root Master is a lightweight tool developed by expert designers at XDA. It assists you in getting full access to the root without trouble for free.
How do you root your Android phone using Root Master?
Download the Root Master APK on your phone.
Touch "Unknown Sources" from the "Android Security" Settings for a smooth installation.
Press "Start" to launch it, and the app will check for compatibility.
If permitted, tap "ROOTING" to let Root Master root your phone.
After a few minutes, the "Successfully" screen should appear.

Finally, reboot your device and install Magisk to manage your Android phone.
Way 5. How to Root Your Android Phone Safely with Firmware.mobi
If you know technical details about Android, try Firmware.mobi made by Developer Chainfire. It delivers a customizable CF-Auto-Root package, stock boot, and recovery. Besides, it is fully eligible for customizing ROM after rooting. Here's the safe way to root your Android phone with this program:
Download the ZIP file of the tool on your phone.
Go to the folder to locate the "root-windows.bat" file.
Open the file and wait for the script to execute.
Hit any key to start rooting your Android smartphone.
After the task is over, your device will restart automatically.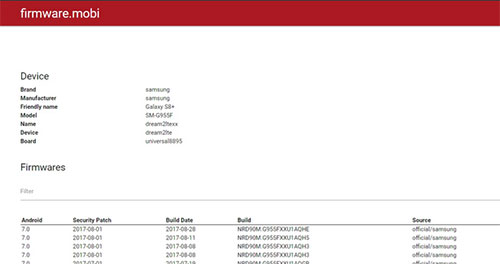 Last Words
There you have it, you folks! In this complete guide, we covered the overview of the root, whether it is legal, the reason why you root your phone or not, the preparation, and five easy-to-use methods. Well, if you want to root your Android phone for any reason, please do your homework and pick a suitable product. After rooting, it is recommended to download a trusted tester like Root Checker and install a root managing app to manage root access like a pro.
Related Articles:
Top 10 Android Rooting Software & Apps [with/without Computer]
Is My Phone Rooted? 7 Effective Methods to Check if Your Device is Rooted
Reasons: Why I Fail to Root Android Phone?
Easy & Safe Ways of Android Data Recovery without Root [Proven Tips]
Want to Fake GPS with No Root? 6 Programs You'd Better Know
2 Safe Ways to Access Locked Android Phone from PC without Data Loss