Is It Legal to Root Android Devices?
Rooting is the unique process of providing administrator privileges (superuser access) to an Android handheld device (smartphone or tablet). This process is often done to overcome the limitations that have been put in place by Android device manufacturers or carriers. Once you have gained these elusive administrator privileges you can then choose to install specialized applications, remove bloatware (preinstalled apps and any junk files), extend overall battery life, improve the gadget's performance, or even install custom ROMs.
However, it is important that you always exercise great caution while rooting your Android gadget. This is because Android rooting may void your warranty and even end up bricking your handheld device. Most people are generally concerned about the legality of Android rooting. That is the reason why this comprehensive guide is going to provide you with various facts that will help you decide whether it is legal to root (modify) your Android device.
See Also: How to Check Whether Your Android Device is Rooted or Not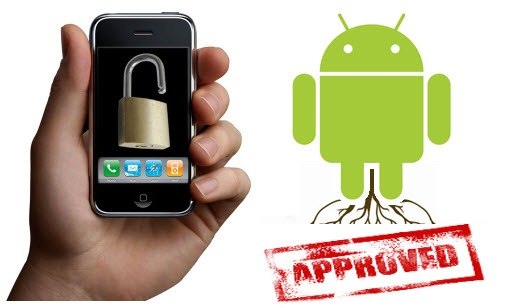 Is it Legal to Root (modify) Android Devices?
There is basically no specific answer to this question. This is because each country has its own laws and policies, hence, what is legal in the United States might not necessarily be considered legal in the EU. This aside, the act of rooting an Android device can easily be considered to be completely legal due to the following reasons.
1. Android, since the beginning of time, has always been portrayed as an open platform that encourages both modification and development. Thus, it is no secret that Google has no intention whatsoever of going against what it actually stands for as criminalizing Android rooting is likely to negatively impact on the company's overall market share.
2. Some Android tablet and smartphone manufacturers directly encourage their customers to root their handheld devices. A good example is Google Inc.'s Nexus tablets and smartphones that are designed to allow easy, safe, Android rooting.
3. Most Android device vendors, including Google, Sony, HTC, and Asus always ship their devices with unlocked bootloaders. This encourages rooting and any other form of modification that are aimed at improving their devices. Other manufacturers have been known to provide official tools that are designed to simplify the bootloader unlocking process.
4. Nobody has ever been charged in a court of law for rooting their Android handheld device (tablet or smartphone). It is basically impossible to track down people who have rooted their devices.
With all these facts in mind let us now look at the common laws in various countries that address Android rooting.
- USA
The 1999 "Digital Millenium Copyright Act (DMCA)" states that "it is illegal to circumvent any digital rights management schemes". However, the act allows the "Librarian of Congress (LOC)" to grant exceptions for Android users that root their smart phones to install and use legally acquired apps, especially those that cannot be installed from the official Google Play Store.
According to the bill, it is now illegal for US citizens to unlock their phones without asking for their carrier's permission. There are, however, those who claim that rooting an Android tablet is illegal. Such people usually argue that the DMCA failed to address the legality of Android tablet rooting.
Legislators who came up with the DMCA failed to agree on the definition of the word table. These legislators believed that tablets were no different from smart phones and any other tablet-like devices, including handheld video game gadgets, e-book readers and laptops could be easily considered to be tablets. This would have clearly brought a lot of confusion on the same.
- The European Union
According to the European Union's "Computer Programs Directive", Android rooting is a violation of copyright. The act, however, allows rooting provided is for the sole purpose of "interoperability". In simple terms, rooting to install and run legally acquired apps is considered legal in all EU countries.
It is important to note that creating and distributing any rooting tool is considered illegal in all EU countries.
- Canada
The Canadian "Copyright Modernization Act" of the year 2012 states that "any form of tampering of digital locks is illegal". However, it grants exceptions for unlocking cell phones, encryption research, privacy, interoperability, and security. The bill also criminalizes the act of importing or selling services and tools that enable Android device hacking.
Conclusion
Android rooting is currently completely legal according to all the facts that have been provided in this amazing guide. It is the creation and distribution of android rooting tools that are considered illegal. You can now confidently root your android device (smart phone or tablet) provided you are not going to use it to perform any illegal activity or going to install applications that were obtained illegally.
Kindly watch out for any other new laws that may be passed as what is considered legal now may become illegal in the next year and vice versa.
Related: