How to Check Whether Your Android Device is Rooted or Not?
Obviously, rooting your Android device is the only way for you to grasp full control of the device. So even though you have learned lots of risks of rooting an Android, and hesitate whether to root device before, you may still decide to root it due to the right you need. For example, after rooting your device, you can install any 3rd-party apps from all kinds of sources without restrictions, uninstall unnecessary apps, change custom theme and icons as you like. and so on. However, when you just finish the process of rooting Android, then you may wish to know whether you were successful in rooting or not, right? Thus, you can follow the steps in this page to check it easily.
See Also: Reasons to Root Android Devices
Generally speaking, there are lots of ways for you to check your Android root status. Here, you have listed several situations for your reference:
Solution 1. Since we have mentioned before, the rooted device can easily delete stock apps without hassle. So you can have a try to remove an app that you can't delete before rooting, and if the app is removed successfully, that means your device is rooted successfully.
Solution 2. There are lots of Android root checker apps on the Internet like Root Checker, you can download and install one of them to your device from Google Player, and then you'll get an interface that inform you the device is successfully rooted.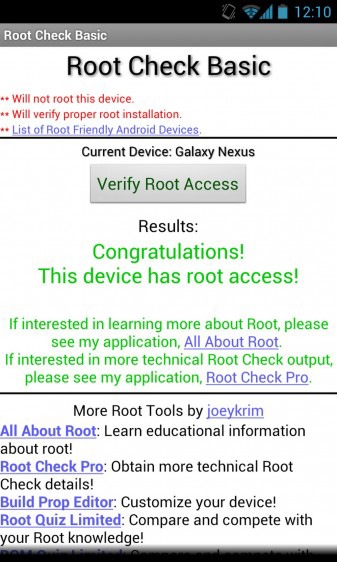 Solution 3. If you have installed a tool like MobiKin Doctor for Android, you can use it to check whether your Android device is rooted or not. Don't know how to handle it? We'll explain it as follows.
How to Check Android Root Status with Doctor for Android?
Step 1. Download and Install the Program on Your PC, and Connect Android to PC.
Click the below icon to download and install the program on your Windows or Mac computer, then you can connect your Android device to the computer with USB cable.
Step 2. Make Your Android be Recognized
Enable USB debugging and install USB drivers on your computer for making your device be recognized by the program. Here, you'll get an interface like below requires you to grant permission on your rooted device. Just click "Allow" or "Grant" button on the device and make your selection be remembered forever.
If your phone is not rooted, you'll get an interface inform you that your device is not rooted. And you can follow the solutions in this page to learn how to root Android device.
Step 3. Scan for Files
Now, click "Start Scan" button to scan all contacts, messages, call logs, photos, etc. on the Android devices. This program will help you scan not only existing files on your Android, but also deleted data on it.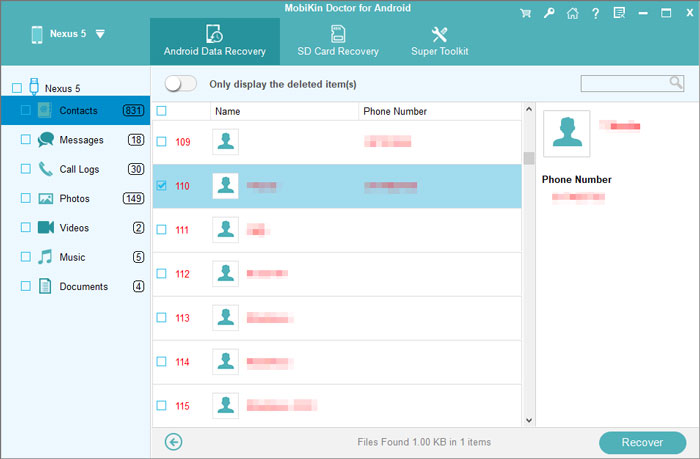 Related Articles:
Best Root File Manager You Can't Miss