Risks for Rooting Your Android Devices [Important Info]
Rooting of Android devices is a process of gaining control of the device operating system. After rooting the device, you can install additional software that manufacturer won't allow to install; customize every theme/graphic; block adverts on application seamlessly; download any app, regardless of app store; frees internal storage improve performance and extended battery life; backup Android freely. However, just like the says going "Every coin has two sides", with above advantages you can easily be convinced to root your device. But it is good to remember that greater power comes with greater responsibility thus rooting come with its own risks and expenses which include.

Risks for Rooting Android Devices
Security Risks
Rooting Android device also entails circumventing inbuilt security restrictions placed by Android operating system. Rooting exposes the device to risks of hacking and attack by malwares. This means worms, Trojan, viruses and spyware can easily infect rooted Android devices if they are unprotected by effective antivirus for Android. These malwares get onto Android device in several ways: malicious links, drive-by downloads and downloading infected apps from app stores which are not reputable. Malware take over your Android device making it to act behind your back: sniffing your mails, forwarding contact list to cyber crooks, racking up the device and collecting or leaking personal information like user names, passwords, credit card and online banking details from your Android device. This becomes even more serious when it's a corporate resource infected. In this case, company files can be removed or corrupted or hacker can access sensitive information or resources. If losing personal information or corporate resources is a big deal, then it is important not to mess up with rooting if you are not sure of the end results.
Might Brick Android Device
Technical Android users may find rooting simple while other users especially beginners may find themselves in a difficult situation of dealing with complicated procedures. The process can fail, rendering Android device useless (bricking).
At the same time, there are various methods of rooting Android device depending on the model of Android device i.e when rooting Nexus, you may need to have toolset downloaded and use PC command prompt to gain access while most Samsung Android devices may need Odin software. It is thus clear that rooting processes or procedures varies and there is likelihood to get it wrong more so for a beginner. This can also lead to Android device getting bricked.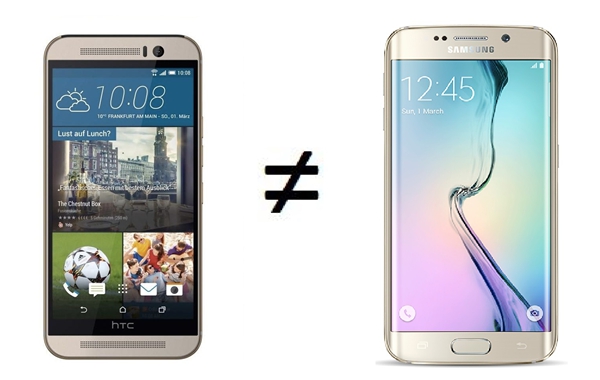 Rooting Android devices can be messy and dangerous in their own rights. It's a process or an affair that needs a high level of individual responsibility. You can go ahead if you're up for it, but you can't guarantee nothing will go wrong. If you screw up, it is your responsibility.
Cause Update Issues
Here we have two issues in relation to root Android device and updates. First, there is likelihood that after updating the Android devices, it can revert to the previous state before rooting. This means you will have to repeat the risky process again of rooting the device.
Secondly, after rooting the Android devices, it might fail to update or install some softwares due to software modifications or due to user alterations. For Android 5.0 Lollipop Nexus, system updates can only work on unrooted devices due to changes on the way in Android devices processes OTA file. This problem also explains why Google doesn't support rooted devices. It is up to you if you can take risks and root the device because there is possibility you might be left with old buggy softwares.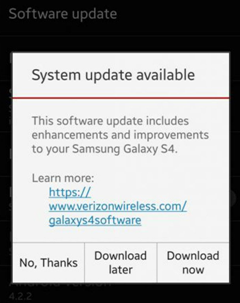 Lose the Warranty of Your Android Phone
Manufacturers do not officially support rooting. If you have your Android device rooted, its warranty will lose effectiveness and the company will charge for repair. In some situation, you can unroot the device back to normal and think that manufacturer won't be that wiser. Some manufacturers like Samsung have in-build flash counter that track whether or not the device is rooted. Putting into consideration that good Android device is not cheap, it is important to consider the risk before rooting the device.
After learning the risks of rooting Android device, and you still wish to root it, here some advice for your reference:
- Ensure you research the procedure well before rooting because they differs depending Android model
- Install effective antivirus protection before rooting the Android device.
- For some reason you decide to change your mind, you can still un-root it.
- It's good and advisable to seek expert help if you are not certain.
- Backup your data before rooting.
Learn how to root Android devices in details >>
Related Articles:
How to Root Samsung Devices with CF-Auto-Root?
How to Root Moto X Completely?
Is My Phone Rooted? 7 Effective Methods to Check if Your Device is Rooted
How to Back up Your Android Phone to PC in 2023?
10 Best Android Backup Apps without Root [Most People Don't Know]