What is "SD Card Reader" and How to Use It?
What is "SD card reader" exactly?
SD cards are small storage devices that are used to supply or increase the memory capacity of another device. An SD card reader is a device that allows the files on an SD memory card to be accessed. This type of reader can be an external accessory, or it can be built into a larger device.
An SD card can be used with a variety of devices, such as cell phones, computers, and digital cameras. If a person has an SD card reader, she can access the files that she stored without the original device that was used to create them. The card reader can, therefore, act as a medium when a person wants to copy or transfer files from one device to another.
An external SD card reader is generally a basic device. Most are lightweight and compact. To use it, a person simply inserts the SD card into the provided slot; some models require the SD card to be inserted upside down. The device can then be connected to another device, such as a laptop, where the files can be accessed.
The most common way to connect an SD card reader to a computer or other device is by using a USB plug. FireWire or parallel printer ports may also be used. The cord that is used to connect the device to another may or may not be detachable.
How to Use An SD Card Reader and How to Recover Data on It?
Step 1. Run MobiKin Doctor for Android, and choose "Android SD Card Recovery" in the top menu. Here, you'll be required to take out your mobile phone Micro SD card and use a card reader to connect it to your computer. If you have done it, you can directly click "Next" to select the disk for scanning.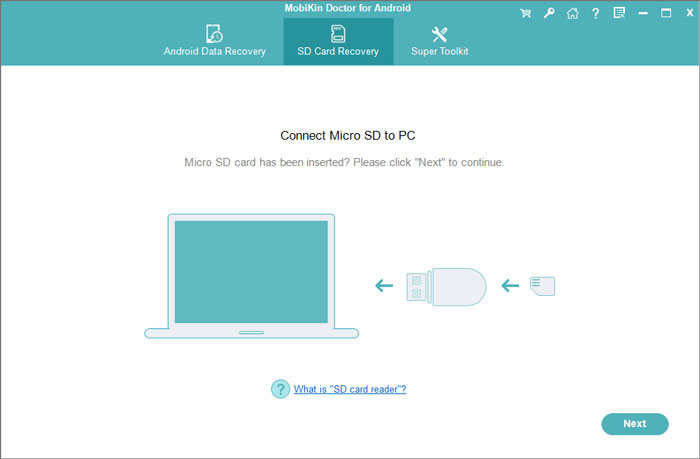 Step 2. Select a disk for scanning and click "Next" to choose a storage scanning mode. After that, you'll only need to wait until the end of the scanning.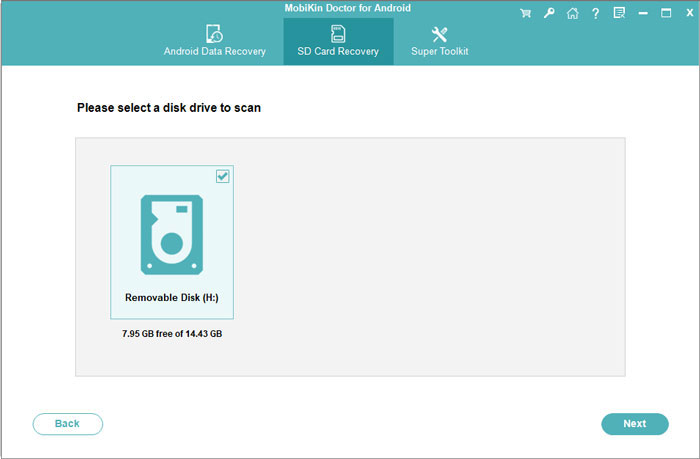 Step 3. Preview the scanning results and tick your needed files in the program one by one. Hit "Recover" button to save them on your computer.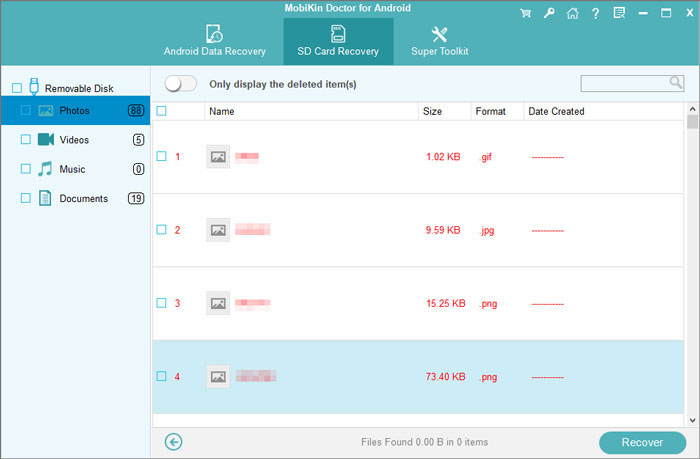 Related Articles:
How to enable USB debugging on Android devices?
What to do if the program does not recognize my Android device?