How Do I Enable USB Debugging on Google Device?
Want to connect your Google device to the computer and manage your phone data? If so, it is required to enable USB debugging on the Google device for a successful connection. So, this question can be worth discussing: how to enable USB debugging on Google mobile exactly? Let's find out how to make it.
Now, let's get down to business, and learn how to enable USB debugging on Google device below.
The Overview of USB Debugging Mode
As a mode for Android devices to communicate with computers, USB debugging makes it easier for developers to use Android applications after it is enabled. But this mode is off by default. Android SDK (Software Development Kit) is the core function of USB Debugging mode.
With this mode being switched on, you can make a virtual connection between Android devices and computers besides charging the devices. So, you need to find the location of the mode on Android phone before you enable it.
Why Do I Need to Enable USB Debugging?
When your Android phone encounters some situations, for instance, you need to transfer contacts between two Android phones, clear or recover Android files, back up and restore Android data and conduct other tasks, the word "USB debugging" may pop into your mind after searching some references related to Android management programs.
Indeed, you are required to enable USB debugging on Android first, so that smart tools are able to get permissions to access Android data, and accordingly manage your Google or other Android phone.
How to Switch on USB Debugging on Google Device?
Step 1. Unlock your Google device and go to "Settings" (go to "Settings" > "System" on Android 8.0 or above).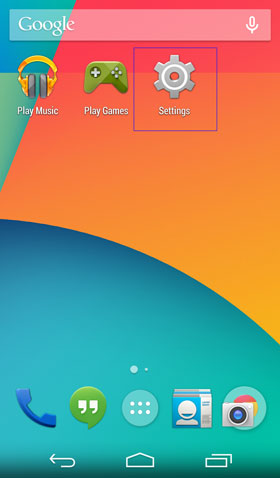 Step 2. Scroll down to the bottom to touch "About phone".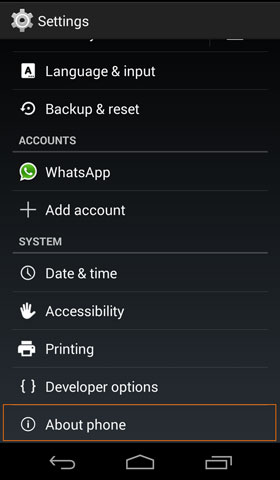 Step 3. Find out "Build number" and tap 7 times on it.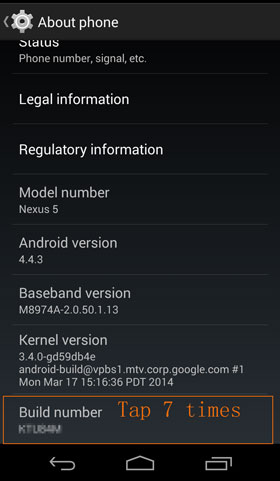 Step 4. Tap "Back" button. Then, find and tap on "Developer options".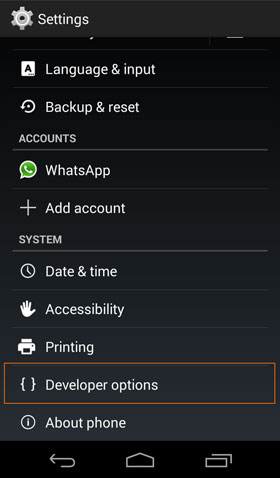 Step 5. Slide to "USB debugging" and turn it to "On".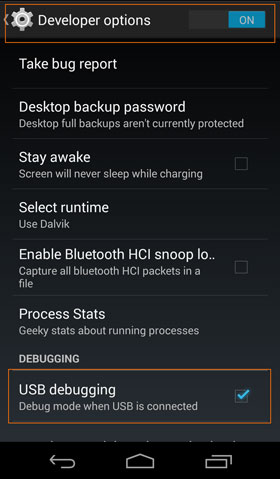 Ask Our Support Team for Help
In general, you can easily enable USB debugging on Google device by using the solutions above. But, if they don't work, you can contact us via the email: support@mobikin.com with the following information:
- What's your phone model?
- What's the OS version of the device?
If you have met other problems while using our products, please go to the Product FAQ page to search for solutions.