What to Do if the Program Does Not Recognize My Android Device?
To solve the problem, you have to figure out why your device can't be recognized by the program. Generally speaking, the reasons can be summarized into 4 different categories.
1) The device version is not supported.
2) The driver for the device is not installed correctly on the computer.
3) The installed product is not the latest version.
4) USB Model is not enabled in the device.
Now, you can follow the below steps to make your Android devices recognized.
Step 1. Please make sure you are using the latest version of Assistant for Android or Doctor for Android. To check the version number, click the menu icon on top right corner of the software and choose Check for update to confirm this.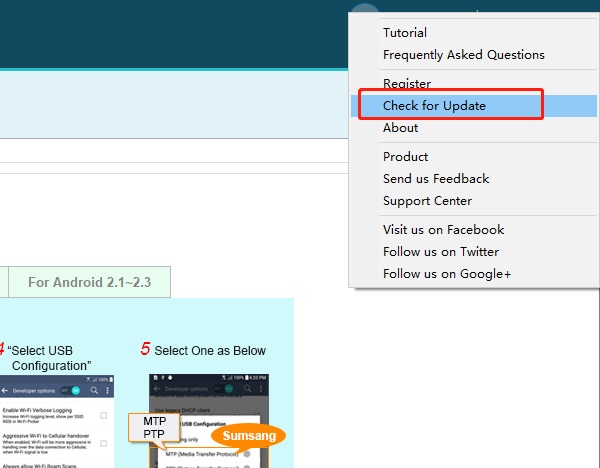 Click here to download the latest version:
- MobiKin Assistant for Android
Step 2. Please unplug and re-connect your devices again. If it still fails, try another USB port. Also, please connect your phone to a USB port that maintains charge to avoid losing power during the operation.
Step 3. Make sure the operating system of your device is supported by our products. Then enable USB debugging mode on your device. Below is the detailed steps to enable USB debugging on your Android devices:
- For Android OS 2.0-2.3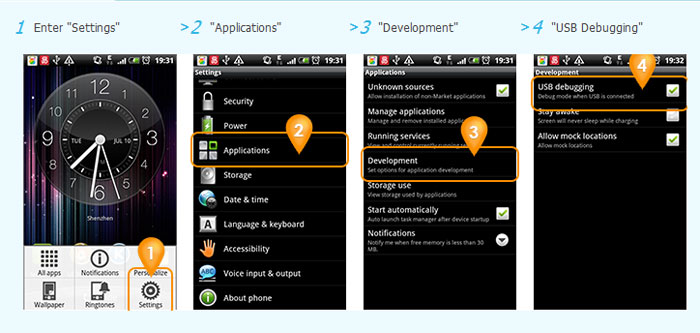 - For Android OS 3.0-4.1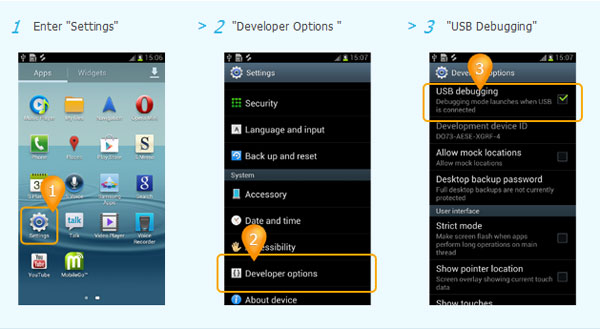 - For Android OS 4.2 and 4.3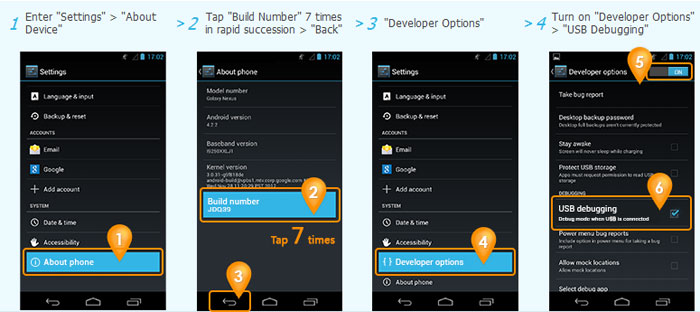 - For Android OS 4.4 or above
1) Connect your device to your computer via USB cable and drag down the drop-down menu.
2) Tap the Connected for Charging option and then select the Media device (MTP) or Camera (PTP)/Send images (PTP) option.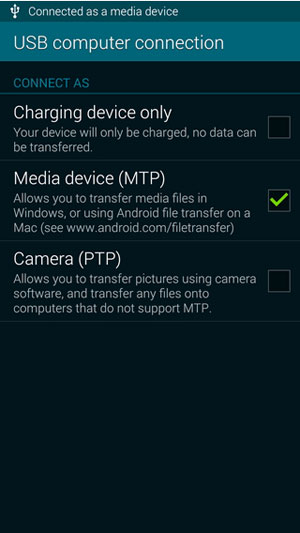 Attention:
For LG 4.4 or above users, the steps of opening USB debugging are a little bit different than other devices. LG devices can be connected under Camera (PTP) / Send images (PTP) mode ONLY.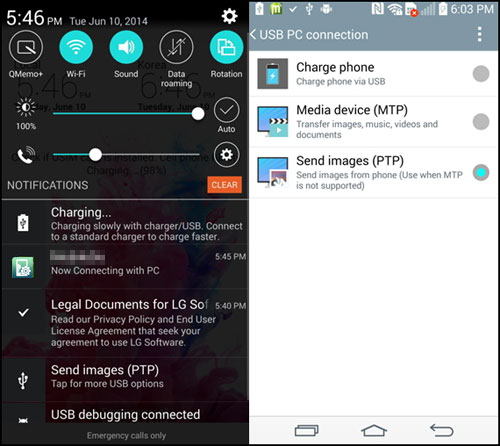 Step 4. Make sure the pop-up driver's installing prompts is not rejected on your PC, and the driver is installed successfully.

If the driver is failed to installed, you can uninstall the driver on your computer and then go to phone official website to download and reinstall the driver again.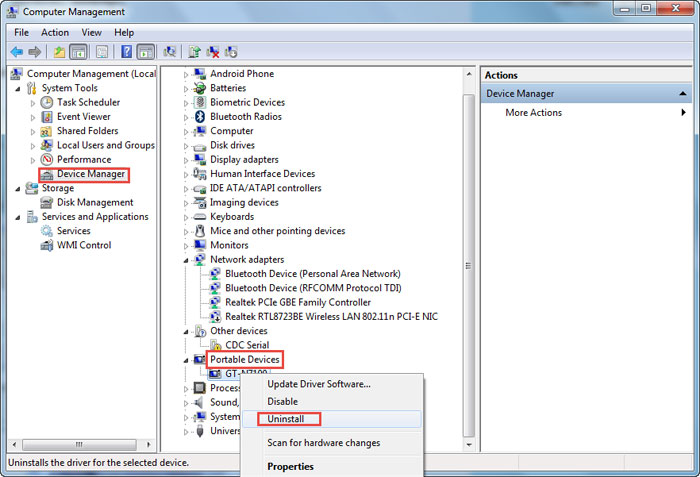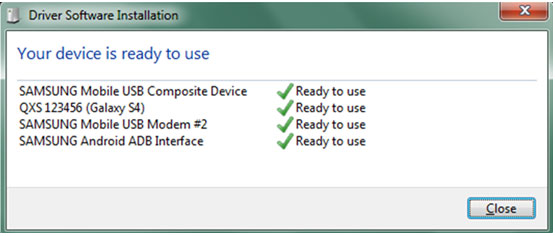 Here, you can check the FAQ below to get more info about reinstall the driver.
https://developer.android.com/sdk/oem-usb.html
Note: Since the software will install the Assistant for Android app on your device during the connection process, so please make sure there is more than 100MB free space on your device. Especially when you find the connection fails at 30%.