How to Fix When the Product Freezes or Crashes?
If you experience multiple crashes of the MobiKin Assistant for Android, you may need be running an older version of the program. So please download and install the latest version of the program on your computer, then run it again.
If the program still freezes or crashes, you can contact our techinical team via email:support#mobikin.com (replace # with @). Submitting the log file will help, and you can find it here:
(Type "%appdata%" in Windows Explorer, then press Enter, go to Roaming> MobiKin > MobiKin Assistant for Android)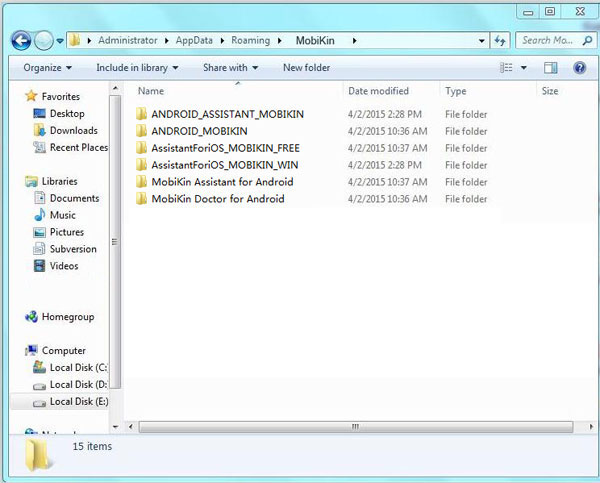 Related Articles:
How to enable USB debugging on Android devices?
What to do if the program does not recognize my Android device?