How to Delete Viber Messages on iPhone Xs/XR/8/8P/7
Summary: Just like any other messaging apps, this Viber messenger also have security risk if you are not careful enough. Deleting Viber messages on iPhone is a feasible way to protect your data so that other people won't find your private conversations. Now just read this passage to get the easy and fast way to remove unwanted iPhone Viber messages once and for all!
Viber messenger enables you to make free phone calls, chat with your friends and families, send photos or texts totally for free as needed and wanted, as long as you can have easy access to WiFi. Undoubtedly Viber Messenger does facilitate your mobile experience and lets you connect closer to the global world, but it actually poses some potential dangers to your iPhone, iPad or other devices if you do not properly handle all related messages or contacts within your Viber app.
Extra Bonus: the Viber app has different versions targeted at different people like Android and iOS device users. For iPhone/iPad users, click Viber for iOS to get this app; for Android users, check Viber for Android.
Therefore, in terms of those messages containing your personal information but of no use any longer, you are highly suggested to delete them from your device so as to ensure that these private files won't leak your personal information under any circumstances. And in some cases when you want to permanently delete Viber messages on iPhone, simple deletion within the device itself is not enough. Now, let's just have a look at different ways to delete Viber messages on iPhone Xs/XR/8/8P/7.
Method 1. Delete Viber Messages on iPhone with iPhone Data Eraser (100% Unrecoverable)
When it comes to deleting viber messages from iPhone, many users choose to delete them on the iPhone directly by choosing the conversations you want to delete and pressing the Delete button. However, simple deletion itself cannot permanently wipe out the data. As long as other people get a professional data recovery tool like this Doctor for iOS, they can easily get your deleted files back. And it would be a disaster if these deleted files are recovered by certain person with bad ideas. So you need to permanently remove Viber messages from iPhone for double security.
Here, you can have a try of this MobiKin Eraser for iOS (Windows/Mac) software. It enables you to delete Viber messages on iPhone once and for all, without any possibility of being recovered. Moreover, this all-in-one data eraser allows you to effortlessly and permanently delete any other files from your device, including contacts, messages, photos, videos, apps and many more. And all devices of iPhone, iPad and iPod can be perfectly supported.
Below are the free trial versions of this iOS data erasing software, you can actually download the right one and give it a try by yourself!
And this professional software boasts a super easy user interface, empowering you to permanently delete Viber messages on iPhone within 1-2-3 steps. Just follow the below guide:
Step 1. Open the installed software on the computer and then link your iPhone to the computer via the USB cord.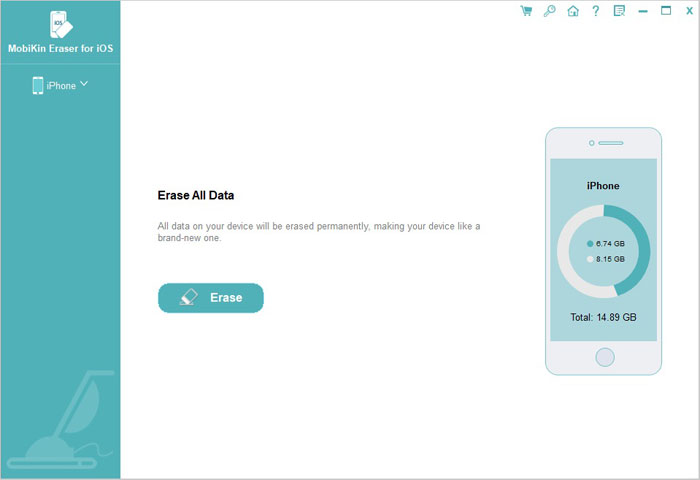 Step 2. After the connection, you can tap on "Erase" button on the interface. After that, you can tap on "Medium", which would bring up the "Select Security Level" window.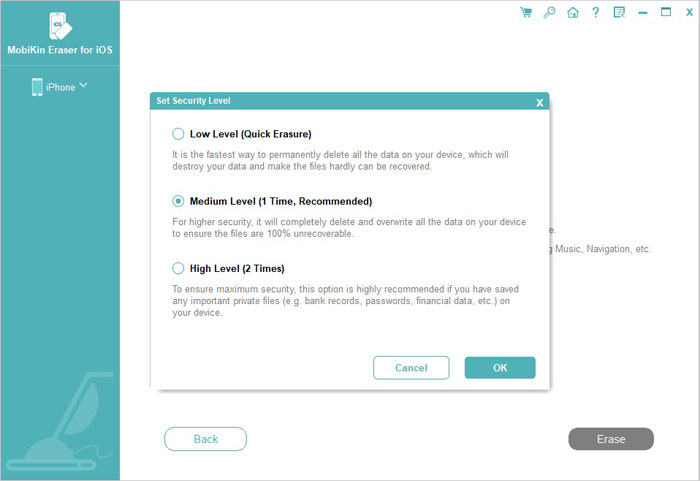 Step 3. Now, choose the right erasing mode according to your need and you need to type in "Delete" in the input box and tap on "Erase" button. After that, the program will begin erasing your iPhone.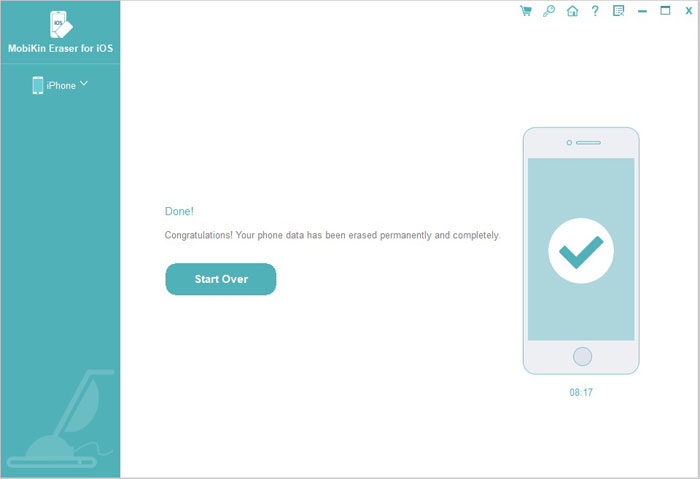 Please do not plug out your device during the erasing process.
Now, just wait patiently for the process to get completed within a little while. Till now, you have successfully deleted Viber messages on iPhone and they won't be recovered no matter which recovery tool you are using.
Related: How to Delete Zoosk Account on Android
Method 2: How to Remove iPhone Viber Messages Manually (Recoverable)
Of course, if protecting privacy is secondary to you, and cleaning your phone's memory is your first quest, you can choose to manually delete Viber messages on your iPhone. And you are free to delete all messages or individual messages as desired. The operations are simple but please note the deleted Viber data can easily be recovered by using any iPhone data recovery tool. Now, just follow the below step-by-step guide:
- Navigate to Viber icon on your iPhone and open it.
- Press and hold the message that you want to delete from iPhone.
- Choose the "Delete" option on the pop-up dialogue.
- Now, you can delete the messages just for yourself or for everyone. (Note: "Everyone" means that other people won't see these messages, either. But it just applies to the messages that you have sent to others.)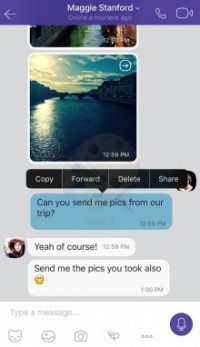 To delete all Viber messages from your iPhone at once, you can follow the steps as below:
Step 1. Launch Viber and tap the Edit button.
Step 2. Tap the "Clear All" button.
Step 3. A popup will come up, from where you should tap "clear conversations".
People Also Read: How to Delete Google History on iPad Pro, Air, mini, 4
DO NOT FORGET: Back up Viber Messages on iPhone Beforehand!
In order to prevent accidental deletion of important Viber messages, you can keep a backup record of them in advance. Like other messaging applications, Viber itself provides the ability to save your message history. In the future, you can restore the data from the backup anytime and anywhere you like. In addition, Viber only provides this feature for iPhone and Android phone users.
Here are the steps to back up your Viber message history on iPhone:
step 1. Run Viber app on your iPhone.
Step 2. Click on "More" option that shows like the horizontal ellipsis in the lower right corner.
Step 3. Choose the options of "Settings" and then "Calls and Messages."
Step 4. Tap on "Email Message History".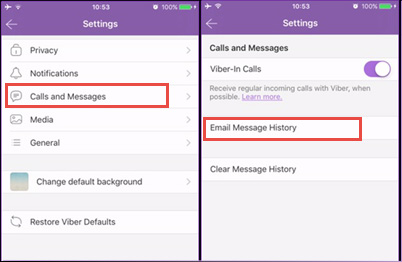 After completing the above steps, your Viber message history will be automatically sent to your configured email ID.
Related Articles:
How to Delete Kik Messages from iPhone
How to Fully Clear Samsung Internal Memory
How to Delete Voicemails on iPhone 8/X/Xs Permanently