How to Remove Zoosk Account from Android Phone
Summary: Want to delete Zoosk account on Android phone? Read this passage to learn how to easily remove Zoosk account from Android phone within simple clicks. Before that, you will know what Zoosk is and what it is used for.
Zoosk is an online dating service available in 25 languages and in more than 80 countries. It has an iOS and Android app and a desktop chat client. Zoosk uses big data and algorithmic recommendations technology to help users find partners. Its "proprietary Behavioral Matchmaking engine" learns from users' clicks, messaging, and other actions to help produce more accurate matches. - From Wikipedia
Maybe you've already met your soul mate, maybe you simply want to rid the zoosk account that is no longer used, now you probably need to remove Zoosk account from your Android phone? Well, here you need to know that it might be a little difficult to delete Zoosk account on Android phone and you could only deactivate it and remove Zoosk's access to your Facebook profile.
Guide: How to Delete Zoosk Account on Android
1. Deactivate Zoosk Account on Android
- First of all, log into the website with your Zoosk account and password.
- Then, you are suggested to change all your profile information, including your name, profile image and any other personal information, so as to ensure that it no longer matches you.
- Now click on the Gear icon in the upper-right corner of your Zoosk home page, and then go to Settings tab.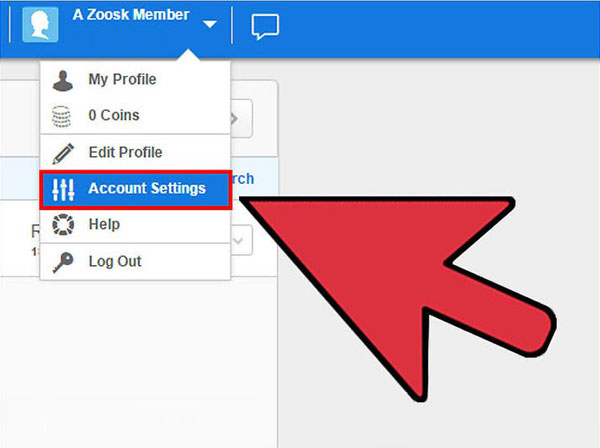 - Hit the Edit option next to Activate message. On the prompt dialogue, hit the Deactivate option to continue the process.
Then you will be asked to give a reason for why you're deactivating, just enter any reasons as wanted and needed. Then it will deactivate Zoosk account on your Android phone. After that, you can also contact Zoosk to permanently erase your Zoosk account by clicking the "Email Zoosk Customer Support" button. You can politely request that your account be permanently deleted, and that you have no intention of reactivating it in the future and inform them that your account has already been deactivated.
Related: How to Delete Documents on Android
2. Remove Zoosk Account from Facebook
Note: If you have connected Zoosk account with your Facebook account before, you need to remove Zoosk account from Facebook.
- Log into your Facebook account with the right ID and password.
- Now, click on the inverted triangle in the upper-right corner of your Facebook homepage and select Settings option.
- Click on the Apps option located in the left menu. Now, a list of all connected applications will be arranged on the main interface.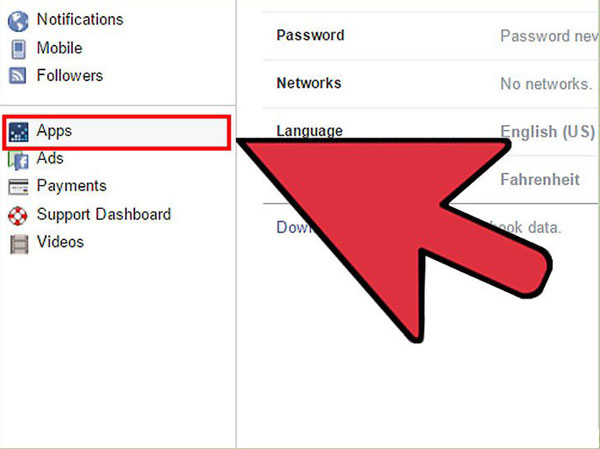 - Navigate to Zoosk option in the list and hit the "X" option to the right of the entry. Hit OK option on the pop-up windows and remember to remove all Zoosk activities from your timeline as well by checking the box and clicking the Remove option.
Related: How to Permanently Delete Ringtones from Android
Bonus: Permanently Erase Personal Files
To ensure that all private files like login information and searching history and other private files from your Android phone, you are suggested to rely on this professional MobiKin Eraser for Android (Windows/Mac) software to permanently erase all private information related to your Zoosk account from your device so as to ensure that you won't suffer from privacy leak. Moreover, this software can also help you wipe out other unwanted files without any hassle.
Related Articles:
Guide to Delete Gmail Messages from Android