How to Easily Empty Trash on iPhone/iPad/iPod
Hi Guys! I have a major problem with my trash. It used to be normal but a few weeks ago it started to give me my recovered files EVERY time which isn't the problem though, the problem is that it always empties my trash securely and says secure empty trash instead of just empty trash like it used to and it takes ages to empty the simplest things and it says "deleting 1,000 things" for a document and takes 30 minutes to delete a 5 page word doc, please help me make it go back to normal! - From Apple Community
I moved a file to the trash, now I cannot locate the trash. I'd like to permanently delete the file. - From Apple Community
Actually, trash on iPhone/iPad/iPod is similar to the "Recycle Bin" of Windows PC computer, which stores deleted files from your device. In general, such files are kept in the Trash for thirty days after which they are permanently deleted. But actually the accumulation of trash files on your iPhone, iPad and iPod would occupy too much files on your device and slow its operation speed. Therefore, you really need to empty trash files on iPhone/iPad/iPod at regular times.
See Also: A Simple Way to Clean Junk Files on iPhone 14
User Guide: How to Empty Trash on iPhone/iPad/iPod
1. Empty Email Trash
- Open your email and click on MailBoxes.
- Go to Account and select the email account. Then the trash folders will be displayed on the main interface.
- Click on Trash folder > Edit > Delete All option to continue the process.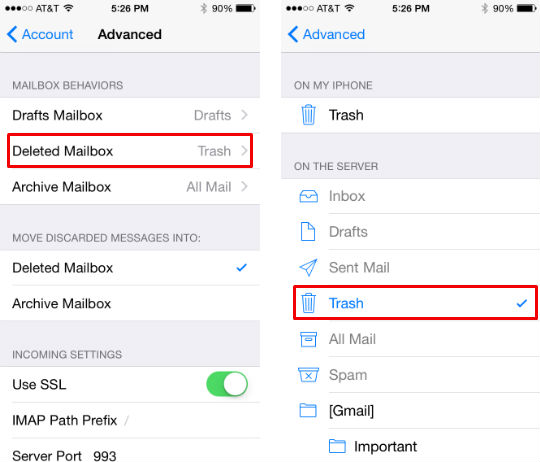 2. Empty Photo Trash
Similar to email trash on iPhone/iPad/iPod, there is also photo trash in the Photos app. To empty photo trash on iPhone/iPad/iPod, just follow the below steps:
- Open the Photos app on your iPhone, iPad and iPod.
- Tap on Albums menu to open the list of albums.
- Tap on Recently Deleted option and hit the Select All option to empty photo trash on your device.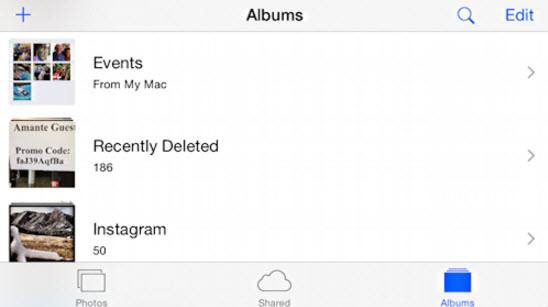 Also Read: Free up iPhone without Deleting Data
3. Deeply Empty Your iPhone/iPad/iPod
In addition to all useless files as mentioned in the above, you also need to clean up other useless files from your device if you want to totally empty your iPhone, iPad and iPod. Here, this all-in-one MobiKin Cleaner for iOS (Windows/Mac) software surely can't be missed. With it, you are free to clean up all useless junk files like app caches, photo caches, download temp files and many more. And various devices of iOS operating systems can be perfectly supported.
Below are the free trial versions of this software! You can actually download the right one to give it a try by yourself!
And using this software is quite simple, just follow the below steps:
1. Open the installed software on the computer and then link your iPhone/iPad/iPod to the computer via the USB cord. You will then see different cleaning modes are arranged on the main interface.
2. Choose the Phone Clean mode to continue the process. Now, you can tick out the file folders that you want to delete from iPhone/iPad/iPod and hit the Clean option to begin.
3. On the promo dialogue, remember to hit the OK option to confirm your action. Then wait for the process to get completed within a little while.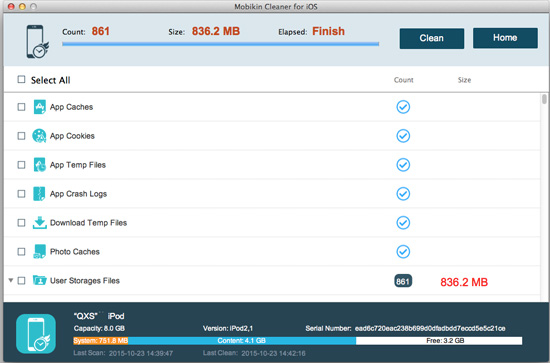 Related Articles:
Guide on How to Delete iOS Update on iPhone