Apple October Event 2018: What to Expect for the Coming Apple Event
Apple has had a very busy 2018 and September's event doesn't seem to be the finish line to Apple's yearly calendar - the Cupertino-based tech giant is ready to show off its next round of consumer hardware. The Apple October event 2018 will witness the announcement of several hot and highly-anticipated gadgets right after last month's announcement of the iPhone XS, XR, XS Max, iOS 12 and Apple Watch Series 4.
Except in 2011 when the iPhone 4S with Siri was announced, all of Apple's events in October have focused solely on the iPad, Mac or both. Relying on the news, 2018 seems to be no exception to the thumb rule as once again Apple is gearing for some blockbuster hardware announcements.
When Will Apple's October 2018 Event Happen?
On October 18, 2018, Apple has sent out media invites for its October 30th event that will emanate from the Brooklyn Academy of Music's Howard Gilman Opera House in New York. That means Apple's October event will be held on October 30. And according to the news, the event will kick off at 10 A.M. Eastern. So if you are interested in this event, you can keep an eye on it: Apple Special Event>>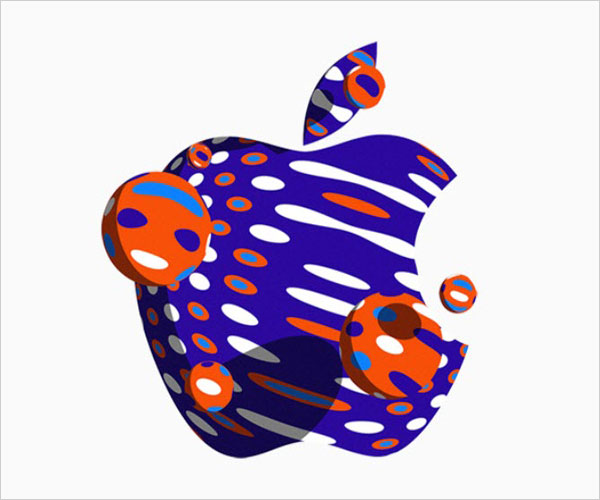 What Can We Expect to see in Apple October Event in 2018?
In the coming Apple October event, Apple is expected to introduce the following products:
1. iPad Pro
Apple's 2019 entry-level 9.7-inched iPad that debuted in March has enjoyed significant success because of the highly affordable starting price tag of $329 along with support for Apple Pencil. The piece of beauty packs nearly all the features of the iPad Pro with differences in specs (of course!). However, Apple Pencil support is perhaps the biggest selling point that goes on to explain why the device has been a huge success.
The last range of iPad Pro was announced in 2017 and many expected to see the upgraded versions of the iPad Pro lineup at this year's September event but that didn't quite happen. Now, as the rumors continue to boil up, Apple is bound to drop the 2018 iPad Pro range with a total design overhaul.
This year's iPad Pro is available in two models: 11-inch and 12.9-inch. The new iPad Pro will feature an iPhone X-style design: all-screen design, edge to edge display with Face ID authentication. Here, the all-screen design means the Home Button will be ditched and the notch will be removed from the display, which will make the long wait worthy. On the other hand, the edge to edge display means more room for the seductive dazzling screen, so we can expect a bigger screen in the coming iPad Pro. (For more info, you can go to the page: https://www.apple.com/ipad-pro/)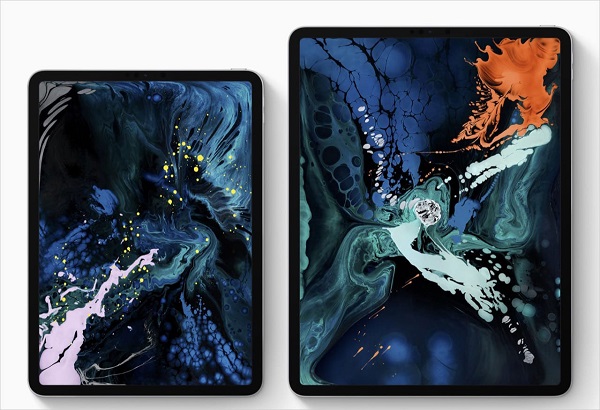 2. Apple Pencil
It is worth mentioning that the new iPad Pro will outfit a new Apple Pencil. Unlike the previous Apple Pencil, this would be an all-new and more powerful gadget. It would adsorb on your iPad magnetically and once attached, it will start to charge and automatically pair with your device. You can use it to unlock some new capabilities by a double-tap. With it, you can use and manage your device more simply and effectively. (For more info, you can go to the page: https://www.apple.com/apple-pencil/)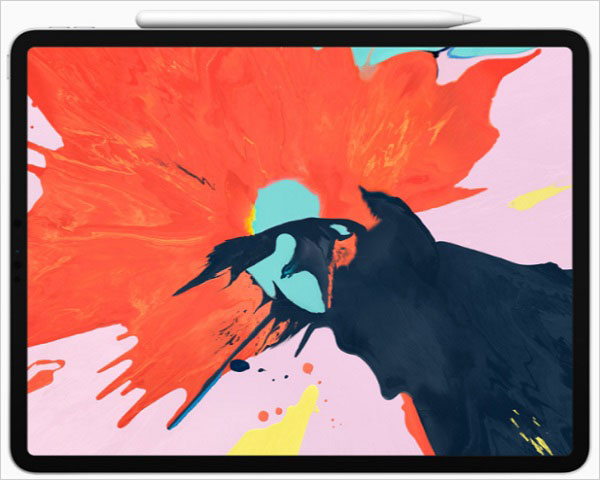 3. MacBook Air
Apple's current MacBook lineup possesses all the qualities required to be a dealbreaker for the average consumer. Nonetheless, the current 12-inch MacBook Air is heavily outdated and it is also too deep for the wallet. So to keep and attract more customers, Apple needs a refresh to revive the current lineup. In addition, this year is the 10th Anniversary of the MacBook Air, so we might see an upgraded package for a lesser price tag.
According to the news, the new MacBook Air will be available in three colors - silver, space gray and gold. The new MacBook Air will be thinner and lighter. That's because it features a 13.3-inch Retina display, which makes the borders 50 percent thinner than before. Besides, the Touch ID is now built into MacBook Air also. With the Touch ID, you are able to unlock your device, notes, documents, system settings, etc. and even complete the payment with your finger easily. This feature will make the use of MacBook Air more convenient and secure.
Apart from the Retina display and Touch ID, there are many other features or updates on the MacBook Air, such as the latest-generation keyboard, a Force Touch Trackpad, all-day battery life, Apple T2 Security Chip and so on. (For more info, you can go to the page: https://www.apple.com/macbook-air/)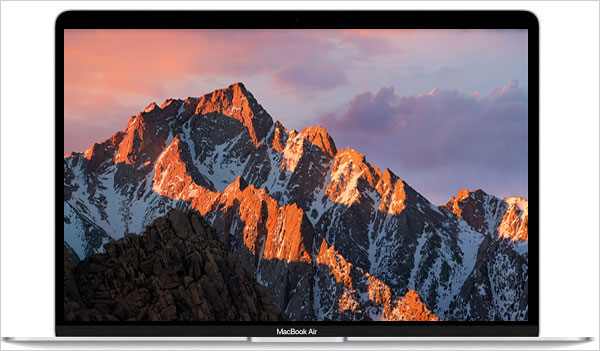 4. Mac Mini
It's no secret that the Mac lineup has gone downhill over the last few years. Had Steve Jobs lived, things might have been otherwise. Anyway, instead of bringing back a dead legend from the grave, let's get back to the point.
The current Mac Mini that claims to pack the entire Mac experience in its 19.7 cm framework greatly feels like an abandonware.
As per the news, a new Mac Mini will be unveiled at October's event. With processor spec upgrades, the new package can come with a revamped design. If not, then significant changes in design with more focus on the professional user base are expected.
However, it is more possible that we can the higher-spec, pro-end Mac Mini return with robust upgrades in memory, storage, internals to rejuvenate the Mac lineup. (For more info, you can go to the page: https://www.apple.com/mac-mini/)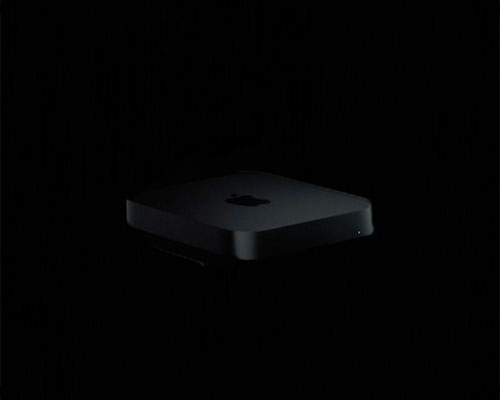 See also:
[3 Ways] How to Do Group FaceTime in iOS 12?
User Guide: How to Fully Use iOS 12 Screen Time?
When is the Next Apple Event?
After the October event, Apple isn't expected to hold any other official event to drop its new piece of hardware and software until 2019 spring, at the earliest.
However, the Cupertino-based giant may hold an event in March 2019 that will be meant for Apple TV including the latest series and TV shows currently in production. Also, we expect to see some new AirPods or classy over-the-ear headphones at the event.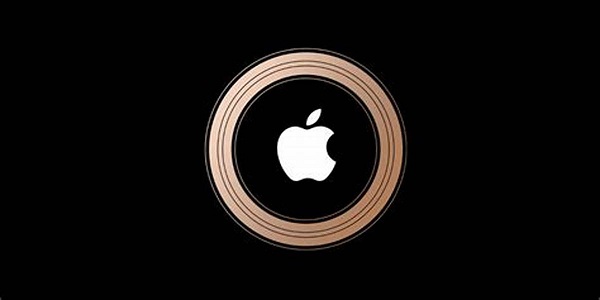 Words in the End
2018 is a busy year for Apple - it has announced all the revamped iPhones and Apple Watch Series 4 in September. And in the coming October, it will release some other new products on the event. But we cannot ensure how much or how many the Cupertino-based tech giant is able to unveil in the upcoming event. But it's OK! All the questions will be answered on October 30. Let's keep an eye on the Apple October Event in 2018 and look forward to the all-new and powerful Apple products.
Related Articles:
Full iOS Update Guide - How to Easily Update iPhone/iPad to iOS 12?
A Complete Tutorial about How to Downgrade iOS 12
How to Transfer Contacts from iPhone to PC?
iPhone Music Transfer: How to Transfer Music from iPhone XS/XS Max/XR to Computer Freely?