[3 Ways] How to Do Group FaceTime in iOS 12?
Good news! The FaceTime feature will be improved in iOS 12 and one of its highlights is that it allows a group FaceTime. That is to say, you are able to make a FaceTime call with several friends or families at the same time. This is greatly convenient. Now just read on to know how to do group FaceTime in iOS 12. You have 3 ways to complete that!
What is A Group FaceTime?
Group FaceTime is one of the important new features of iOS 12. It allows users to make a FaceTime group call with up to 32 people. As long as you upgrade your iOS version to iOS 12, you are able to create or join a FaceTime group chat easily. Except for that, you can apply effects while chatting, including filters, shapes, animoji, memoji, sticker and text. Your FaceTime chat will become funnier and more expedient. Let's see how to make a group FaceTime call together.
How to Make Group FaceTime Call on iPhone/iPad/Mac?
Group FaceTime is available on iPhone and iPad running on iOS 12 and devices running on macOS Mojave. And certainly, the methods to make FaceTime group video call on iOS device and computer are different. Their detailed operations are as below:
1. Make Group FaceTime Calls via the App on iPhone/iPad
Step 1. Launch the FaceTime App on your iOS device.
Step 2. Click on the "+" button at the top right corner of the screen. On the next page, you can add the name or phone number of the person that you want to call. The number of people that you can add to the group is 31.
Step 3. After entering the names or phone numbers, you can tap on video or audio to make the call as usual. After that, FaceTime will send an invitation to the selected people. Once they grant your request, you can start long conversations with them.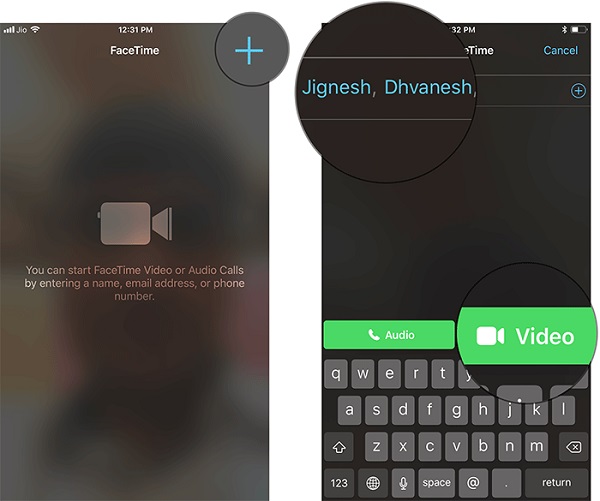 2. Use Messages to Start A Group FaceTime Call on iPhone/iPad
Step 1. Open the Messages App on your iDevice and go on to choose a group conversation.
Step 2. After that, you need to tap on the group name or create a new group at the top center of the screen.
Step 3. Now you click on the "FaceTime" icon to begin the conversation in Messages App.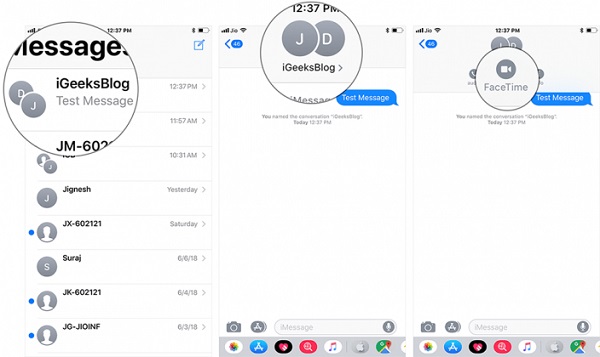 3. Do Group FaceTime on MacOS Device
Step 1. Go to your iPhone or iPad and click on the FaceTime App to launch it.
Step 2. Enter the names or phone numbers of the people that you want to call.
Step 3. After entering the friends or families, you can then tap on "audio" or "video" to make a group FaceTime call on Mac device.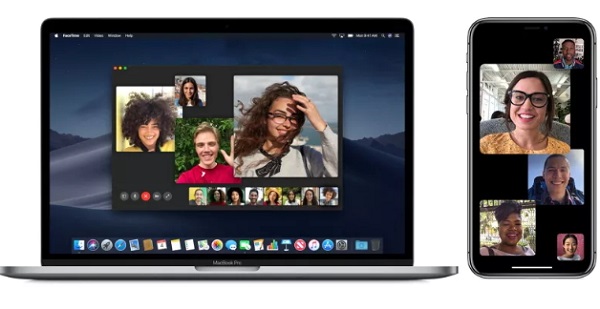 Sometimes the FaceTime may fail to connect. Just click to get the solutions if you encounter such an issue.
Other Tips about Group FaceTime
If you like to make a group FaceTime with others, only knowing how to make a group FaceTime is not enough. To better and fully use the feature, you need to learn more tips about it.
Tip 1. Join an Existing Group FaceTime Chat
When someone initiates a FaceTime group chat and you are one member of the group, a window will pop up to inform you that a call is ongoing. In this case, you can simply tap on "Join" to join the chat.
Tip 2. Add Other People to the Group
Want to add other people to an existing chat? It is easy! Just tap on the three dots icon in an active call and then choose "Add Person" in the popup. After that, you can select the names from the list and send them a notification. Once they agree to your invitation by tapping on "Join", they will join in the chat easily.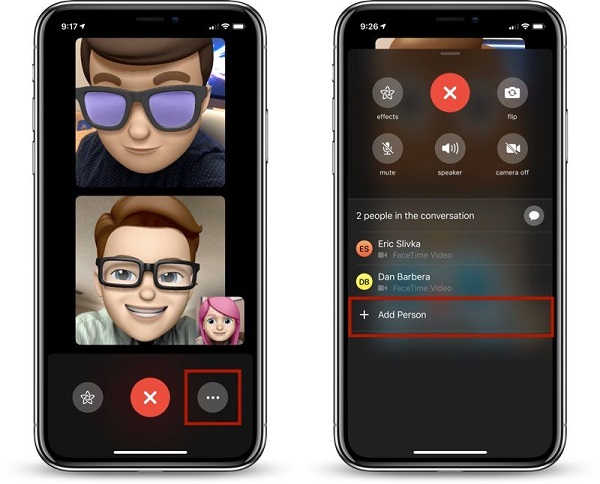 Tip 3. Leave a Group FaceTime Chat
Have to leave while in a group FaceTime chat? Just tap on the big red "X" button at the bottom of the screen to exit the group chat.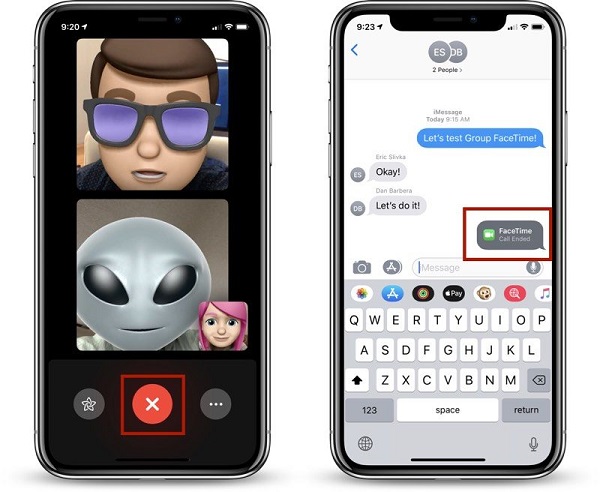 Tip 4. Focus on One Person
While having a group FaceTime call, all the people are displayed in tiles and the one who last spoke will be highlighted. And relatively, those who have not spoken recently will be minimized in small tiles. If you want to focus on someone, you can double tap on his/her tile to make it focal point in your view. Supposed that you want to go back to the standard tiled view, you can tap on it again.
Tip 5. Use Effects
While in a FaceTime chat, you are allowed to apply some new effects like animoji, memoji, filters, stickers, shapes and text. This will make the conversation more enjoyable. To complete that, you just need to tap on the star-shaped icon located at the left side of the "X" button and then choose the effects you like.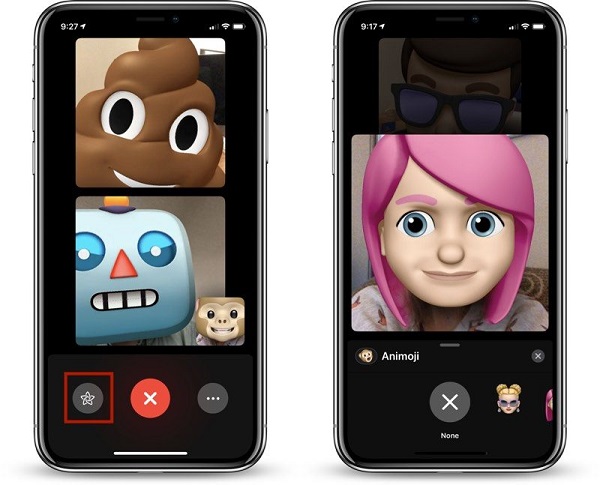 You may also be interested in:
iCloud Drive: How to Use iCloud Drive on iPhone/iPad?
Tutorial on How to Use Siri on iPhone or iPad
Write in the End
iOS 12 will bring many new and useful features and group FaceTime would be the most expectant one. As you can see, it equips so many functions which can enrich the conversation. Let's wait and see what will happen in this September.
Related Articles:
How to Record iPhone Screen without Jailbreak?
How to Record iPad Screen Video?
Different Ways to Download HEIF Images from iPhone to Mac/PC
How to Improve iPhone Battery Life?