How to Fix iPhone Not Showing Up in iTunes
Many users have already installed iTunes on computer and are going to backup or sync files from their iPhone 8/7/7 Plus/6s/SE. However, when they connect their iDevice to the computer, a popup always shows in iTunes to remind that this iPhone is not available. Actually, the problem of iPhone not showing up in iTunes typically happens on Windows computer, because there might be problems with the service that helps to connect iPhone with the computer and iTunes. But please don't worry, this article will show you some possible ways to fix it.
Part 1. 5 Free Ways to Fix iPhone Not Found in iTunes
Note: before trying the following solutions, please ensure that your iDevice has enough power for iTunes might not show your iPhone for electricity shortage.
1. Check USB Connection.
Your iPhone will not be detected successfully by iTunes for connection failure. So please check and ensure that both USB cable and USB port are available without damage first. If yes, please connect the iDevice to the computer's built-in USB port, but not the port on keyboard or external USB hub. If iPhone still cannot show in iTunes, please try another USB port or use another USB cable.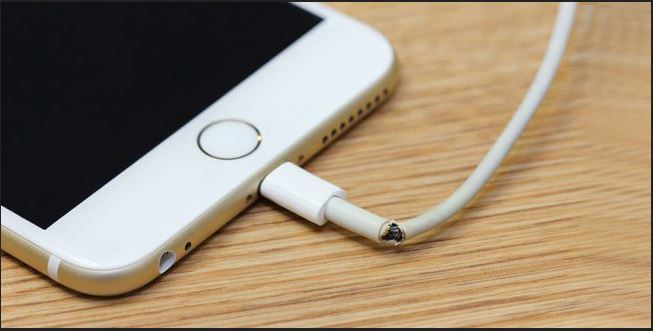 2. Reboot iPhone, iTunes and Computer.
No matter why your iPhone cannot be detected by iTunes, try to restart your iPhone, iTunes and computer one by one. Then open iTunes and reconnect iTunes with iDevice to see if the problem is fixed. If not, please keep reading.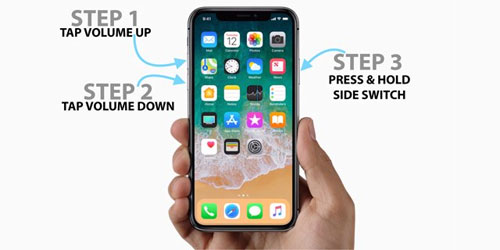 3. Update iTunes to the Latest.
If the problem still can't be fixed, try to uninstall completely the iTunes from your computer and reinstall the latest iTunes. Open iTunes and click "Help" and "Check for Updates" button to see if it is the latest version. If not, follow its instruction (like next, agree and install) to get the latest iTunes on your PC. After updating, you might need to restart the computer once again to see if the iPhone shows up in iTunes. If not, please try another solution below.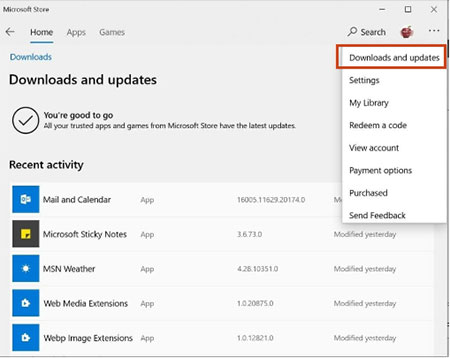 4. Turn On Apple Mobile Device on Computer.
When the service of Apple Mobile Device is off on computer, your iPhone will not be connected by iTunes. So follow the instructions and try to turn on Apple Mobile Device. First, turn off iTunes and right click "My Computer" to select "Administration". Then select "Services and Applications" and "Services", find out "Apple Mobile Device" and "Bonjour" on region-end and right click to select "Activate" button.
5. Reinstall USB Driver.
If the solutions above does not work, please try to reinstall the USB driver. Firstly, link your iPhone to computer with a USB cable. Secondly, right click "My Computer" to select "Administration" and "Computer Management", select "System Tools" and "Device Manager" on region-start, and select "USB Controller" and "Apple Mobile Device USB Driver" on region-end and right click it to choose "Uninstall". After that, pull out the USB cable and replug it to computer and the system will automatically detect the new hardware and install the driver. Connect to iTunes again, and you'll find your iPhone is recognized.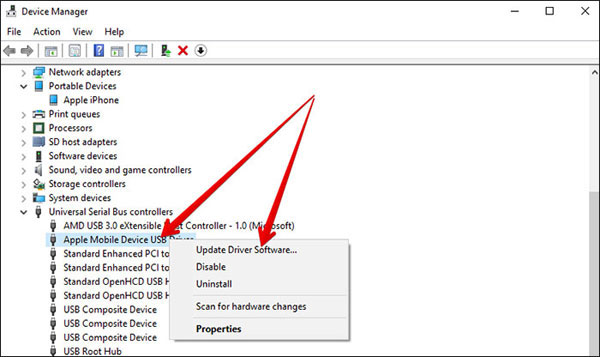 If this solution works, then congratulations! If you can not find "Apple Mobile Device USB Driver" in "USB Controller", please continue to read.
Click "My Computer", "Attribute" and "Device Manager" and find out the portable device "Apple iPhone". Then right click to select "Update Driver" and "Custom Update":C:\Program Files\Common Files\Apple\Mobile Device Support\Drivers\. Thus you might find out "Apple Mobile Device USB Driver" in "USB Controller" and iTunes can recognize your iDevice.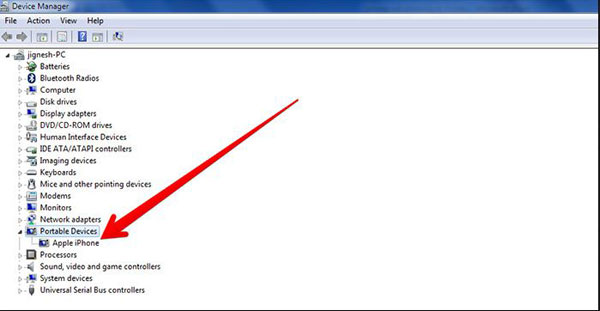 Part 2. Alternative Way to Manage iPhone without iTunes
If you are tired or confused by the the above solutions to fix the problem of iPhone not showing up in iTunes, you'd better rely on an alternative to iTunes. MobiKin Assistant for iOS supports to manage your mobile media and other types of file without using iTunes. This iPhone file manager can easily detect and connect successfully your iDevice and computer without iTunes and manage your iPhone, iPad and iPod directly on computer with ease.
Key Functions of MobiKin Assistant for iOS:
* Transfer or backup all kinds of contents from your iPhone, iPad and iPod to computer, containing Videos, Photos, Music, eBooks, Contacts, SMS, Notes, Voice Memos, Ringtones, Playlist and etc.
* Export and save Contacts as 3 different types, like CSV, VCF and XML from iDevice to computer.
* Backup Text Messages or SMS as CSV, HTML, Text and DB format from your iDevice without trouble.
* Remove or uninstall Apps from iOS devices as you intend to.
* Import Calendars, Contacts and Bookmarks in XML format from PC to iDevice.
* Add new contacts, delete unwanted numbers or edit the existing information on computer directly. (Coming soon)
Learn more features about this iPhone file manager.
Way to Manage iPhone without iTunes with MobiKin Assistant for iOS:
Step 1. Download and install the recommended program in your computer and connect your iDevice to PC with a USB cable.
Note: Please ensure that the latest iTunes has been installed and run in your PC before the management for some components of iTunes is needed for the third party program, but there is other operation with iTunes later.
Step 2. Run the software and your iDevice will be detected automatically by system. Then a popup shows to remind you to follow its prompts to trust this computer on the connected iDevice. Then click "Continue" button and a main interface will show as below: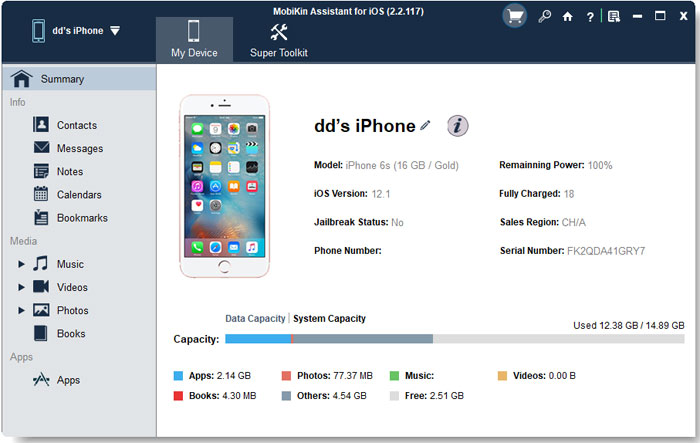 Step 3. Now you might start your management without iTunes. In the left panel, the contents are all available for management , including Contacts, Messages, Notes, Calendars, Bookmarks, Music, Videos, Photos, Books and Apps. You might export, import and refresh the selected files as you like.
Related Article:
How to Delete, Uninstall Apps on iPhone, iPad or iPod?