How to Change iCloud Account Including ID/Password/Email/Username?
I have an iPhone 5s that is linked to an iCloud account with an old email account that I no longer have access to. Is there a way to delete that old account and recreate a new account with my new email address?
People like to use iCloud to backup or restore data on their iPhone or iPad, and obviously, iCloud is a great tool to help you make sure you always have the latest versions of your important information like contacts, notes, photos, documents, etc. on any device you're using. But you may always meet some situations just like the case above and wish to change the iCloud account including email, ID, password, username, etc., right? But the problem here is how to reach it?
In this article, you'll learn how to change your iCloud info such as Apple iCloud ID, iCloud email ID, username or iCloud password on your Apple devices within few clicks.
See Also: How to Remove iCloud Account from iPhone
How to Change iCloud Apple ID on iPhone 14/13/12/11/X?
The whole process of changing iCloud Apple ID on iPhone is a little bit trouble, but not complex. So you only need to follow the below steps on your iPhone, then all things will be done. Now, let's start the process:
Step 1. Directly open Safari browser on your iPhone, and visit appleid.apple.com.
Step 2. In the new opened page, you can easily find an option of "Manage your Apple ID", just select it, and sign in your current iCloud account with Apple ID and password.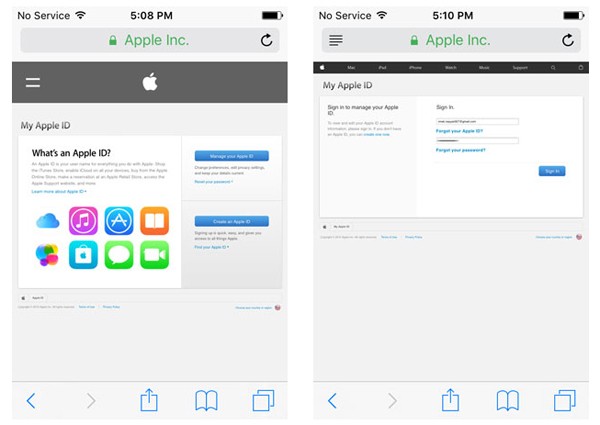 Step 3. Now, you can click "Edit" option from the "Apple ID and Primary Email Address", then type a new email ID that you wish to change in the blank area, and tap "Save" to save these settings.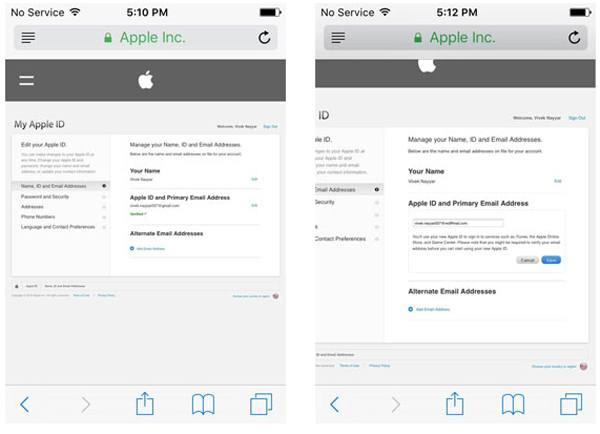 Step 4. Vertify the authenticity of the new email ID in the inbox, then back on the Safari browser, sign out the Apple ID now.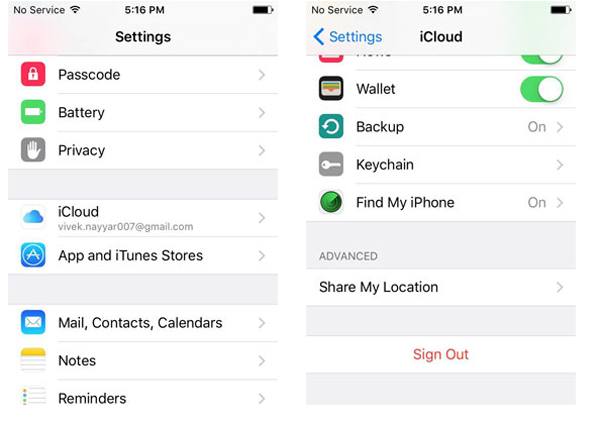 At present, let's back to your iPhone, and directly click "Setings > iCloud > Sign Out > Delete from My iPhone > Keep on My iPhone". Here, you'll be required to enter the password for your currently logged on Apple ID, and click "Turn off" to disable the Find My iPhone feature. When these steps are all done on the iPhone, congratulations, you have successfully signed out of your Apple ID.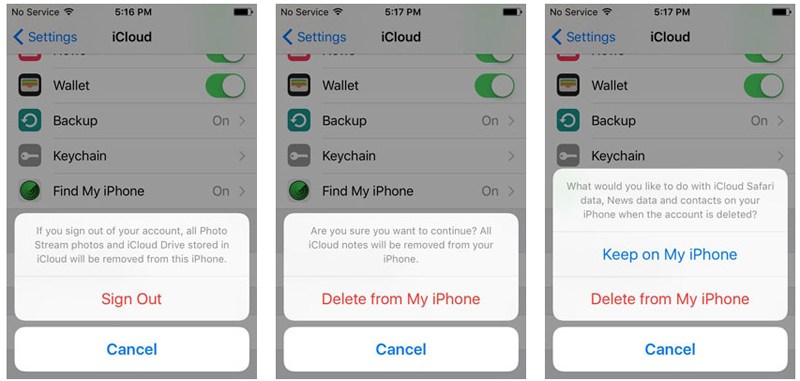 Step 5. Open Safari and visit appleid.apple.com again, and sign in with the new Apple ID. Then open "Settings > iCloud" on the device, then sign in with the new Apple ID and password.
Step 6. Tap "Merge" and wait for the end, then a new Apple ID is available now.
Clicks to Change iCloud Email, Password, Username on iPhone
- Change iCloud Email on iPhone
Generally speaking, you cann't change the email address without changing the Apple ID because it is always associated with Apple ID. But, it doesn't mean that you can't use a new email to sign in. So add a new email ID to your Apple ID could be a nice option here.
Step 1. Go to "Settings > iCloud", and tap your name. here, you'll get the Apple ID window.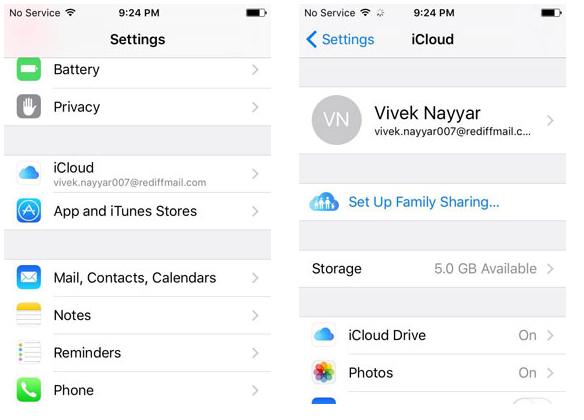 Step 2. Choose "Contact Information" and continue to click "Email Addresses" > "Add Another Email" to add a new unused email ID.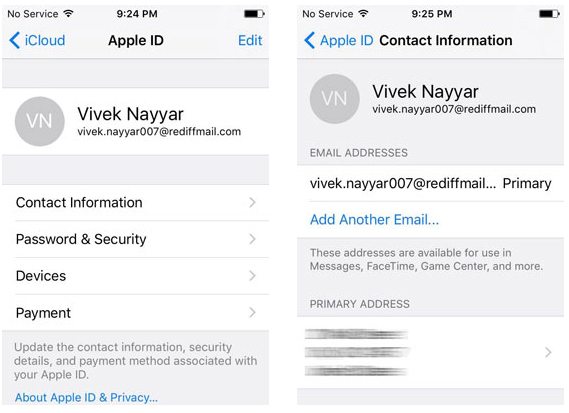 Step 3. When the above settings have done, you can click "Done" button to save the changes on your iPhone.
Vertify the email address on any web browser, then you can use the new added email address to sign in your iCloud account as you like.
- Change iCloud Password on iPhone
Referring to change iCloud passwrod, you can choose "Password & Security > Change Password > Vertify Identity". Here, you need to answer the security questions and click "Vertify" button on the top right corner. Now, you can enter the new password, and click "Change" to save them permanently.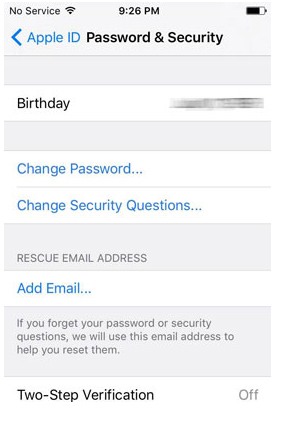 - Change iCloud Username on iPhone
When you see an interface like below, you can click "Edit" option to change the name you like.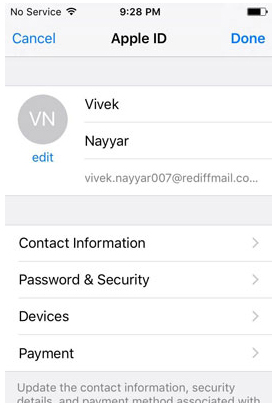 Related Articles:
How to Cancel iCloud Storage Plan
How to Unlock iCloud Lock Issue on iPhone
Everything You Should Know about iTunes WiFi Sync
iPhone Won't Connect to WiFi, How to Fix It? [Solved]
How to Transfer Samsung/Android Data Wirelessly
How to Remove iCloud Account from iPhone/iPad without Password? [Fixed]