5 Quick Ways to Unlock iCloud Account without Password or Phone Number
Compared with Android, iOS is pretty secure that is shipped with a trusted iCloud account for smart control. However, you might be locked out of the account due to too many incorrect password attempts. At this very point, you're likely to rush to find an approach to regain access or bypass it to make the most of the Apple device. Then don't miss this passage with five easy methods on how to unlock iCloud account. And at the end of it, we'll cover some useful tips for Apple ID protection.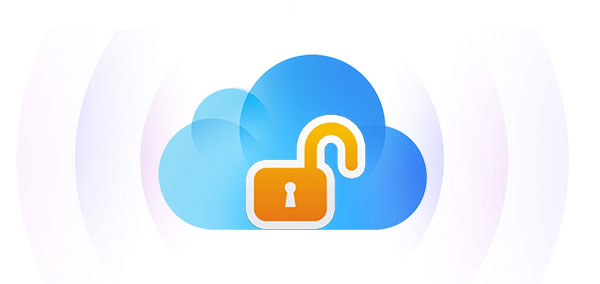 Part 1: Why Unlock iCloud Account?
Before figuring out how to unlock iCloud account without phone number or security questions, we shall let you know some key factors why you bypass your Apple ID:
You got an iPhone from its previous owner without knowing its Apple ID.
Someone is hacking into your account.
Input your passcode incorrectly so many times.
Apple locks the account for security reasons.
Log in to iCloud account on a different device.
Give the wrong answers to the security questions.
You May Also Like:
Part 2: How to Unlock iPhone iCloud without Password
First and foremost, some iPhone operators may be unable to provide any info regarding the iCloud account or the device itself. For instance, they bought the phone used by the original owner without even knowing its iCloud ID and the relevant phone number. Well, don't hesitate to give iOS Unlock a shot if you are in an awkward situation. As one of the most outstanding programs on the market, it gives you the freedom to bypass almost all iOS locks in just a couple of clicks.
An all-in-one unlocking tool - iOS Unlock:
Unlock your iCloud account directly.
Bypass iCloud activation lock.
Remove the Digit Passcode, Face ID, Touch ID, and Screen Time Passcode.
Bypass remote management or MDM without losing data.
Unlock the iTunes backup password and SIM lock.
Apply to almost all iOS devices, covering iPhone 14/14 Plus/14 Pro (Max), iPhone 13/13 Pro (Max)/13 mini/12/12 Pro (Max)/12 mini, iPhone 11/11 Pro/11 Pro Max, iPhone X/XR/Xs/Xs Max, iPhone 8/8 Plus, iPhone 7/7 Plus, iPhone 6/6S/6 Plus, iPod touch, iPad, etc.
It won't divulge your privacy.
Learn how to unlock iCloud without prerequisites using iOS Unlock:
Step 1. Enter the "Screen Unlock" section
Run the iOS Unlock software on your computer. Choose "Screen Unlock" among the modules on the screen.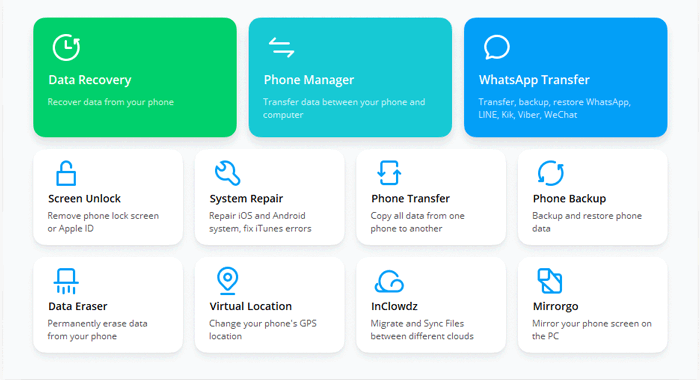 Step 2. Choose "Remove Apple ID"
Tap the "Remove Apple ID" option on the popup screen and link your iOS device to the computer using a USB cable.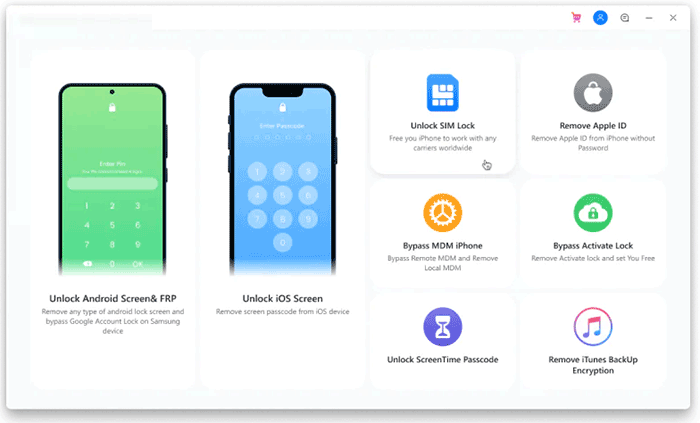 Step 3. Trust your computer
Enter the password of the connected device and tap "Trust" to trust your computer.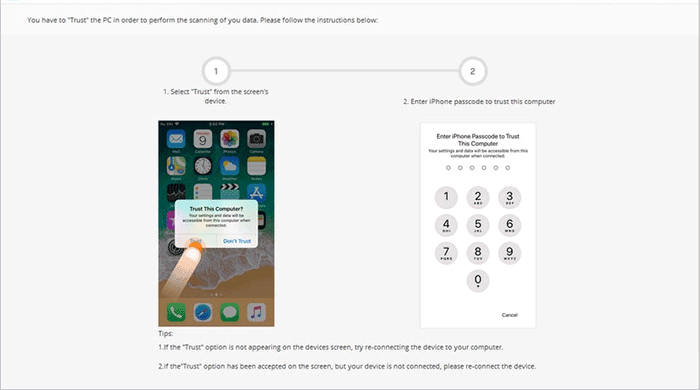 Step 4. Reset your iPhone
Follow the instructions to reset all settings of your iPhone. You might as well keep a backup of your iPhone, as the reset may erase your iOS content. (Lose important files after the unlocking? Try the best iPhone recovery software.) Then, please don't use the phone until the job is done.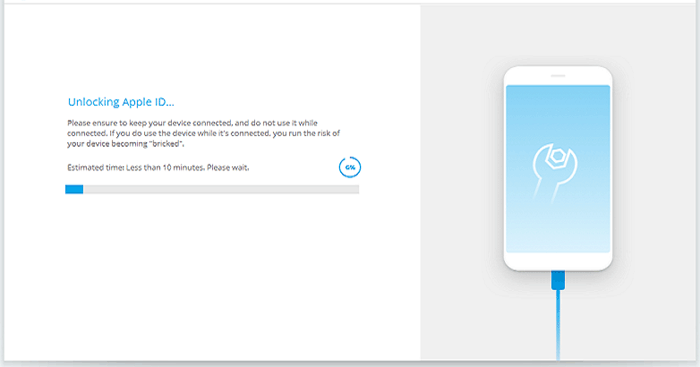 Step 5. Unlock iCloud account
When a popup "Apple ID has been completely unlocked" turns up, you have successfully unlocked your iCloud account.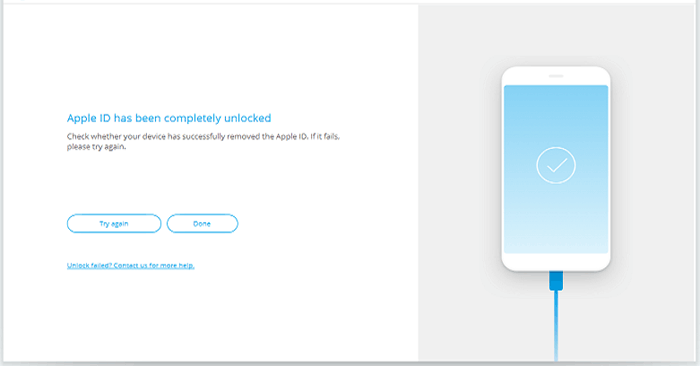 Part 3: How to Unlock iCloud Account by Seeking Help from Previous Owner
If your phone shows the iCloud Activation Lock screen, the device is linked to the previous owner's account. Then the username and passcode are not yours. Now, you have the opportunity to get iCloud locked by resorting to its previous owner. Here's how to unblock the iCloud password with the help of the previous owner:
Ask the owner to visit iCloud.com from an online browser.
Go to "Find My iPhone" > "All Devices" at the top of the screen.
Choose "Erase iPhone" and confirm.

Your iOS data will be wiped out, and your Apple ID will disappear eventually.
Important: After you completely erase your iPhone data and settings in this way, the previous owner can still trace this device if "Find My iPhone" is enabled.
Extended Reading:
Part 4: How to Unblock iCloud Using a Trusted Device
If you have another trusted iPhone, iPad, or Mac (macOS Ventura or later) with the same iCloud logged-in, you can also get into a panel to change the password for your iCloud account.
Quick steps for iCloud account unlock with a trusted device:
Run the "Settings" app from a trusted phone.
Proceed to [your name] > "Password & Security".
Click "Change password" to start resetting your password.

Input your iPhone passcode, and you can set up a new password for your iCloud account.
Enter your new password in the "New" and "Verify" fields.
Press "Change" at the top, and you can now sign in to iCloud with the new password.
Part 5: How to Unlock iCloud Account without Phone Number via iForgot Site
When you sign in to the iForgot website from a web browser, some recovery options may give you a big hand to remove Apple ID from your iPhone as long as you know your iCloud ID. If you find the supplied iCloud account was unable to unlock this volume, try to make it from the iForgot:
Visit the iForgot site on your browser and enter your iCloud ID. You'll have several recovery options to select from, depending on how you configured your iCloud account.

Provide answers to your security questions to reset the passcode. And if you have a phone number or email address associated with your account, ask Apple to give you to code to reset the password.
Anyway, Apple will tell you how to do password unlocking either by offering the on-screen instruction or other ways.
Part 6: How to Unlock Apple ID with Recovery Key
A recovery key is a 28-character code that can be utilized to assist in resetting your Apple ID password or regain access to your iCloud account without providing enough information. Before that, ensure you have set up a two-step verification in advance.
How to unlock my iCloud account using the recovery key?
Go to the Apple ID Account page and click "Sign in".
Click "Forgot Apple ID or password".
Input the Apple ID you are to unlock and tap "Reset Password".
Click "Continue" and type in your recovery key.
Pick a functioning device to receive the verification code.

Use the verification code to create a new password before choosing "Reset Password".
Part 7: How to Unlock iCloud Account by Apple Support
Requirements:
You have another Apple device.
Access your trusted phone number.
Offer some basic info asked from Apple Support Team.
How to unlock Apple ID password with Apple Support?
Get the Apple Support app on another iOS device.
Install and run the app.

Scroll down to Support Tools and click "Reset Password".
Select "A different Apple ID".
Enter your Apple ID and click "Next".
Follow the on-screen direction to reset the passcode and bypass your iCloud account. (Optionally, you can also try to unlock your iCloud account by visiting your local Apple Store.)
In Conclusion - How to Keep Your Apple ID from Hackers
Whatever the reason for Apple disabling your account, it is possible to unlock it again. Still, we should stay away from possible inconveniences to simplify our lives.
Here are the best practices for maximizing Apple ID security:
Don't give anyone else details about your password, security questions, authentication codes, recovery keys, etc.
To share purchased items, subscriptions, family calendars, and more without sharing your Apple ID, set up "Family Sharing".
When accessing the Apple ID account page in Safari, look for the lock icon in the address bar.
If creating an Apple ID on a device running iOS/iPadOS 13.4 and macOS 10.15.4 or later, ensure your account uses dual authentication.
Do not allow others, including family members, to use your Apple ID.
Don't tap links in suspicious emails or text messages.
Always log out when the session is complete if you use a public computer.
Related Articles:
4 Marvelous Ways to Delete Messages from iCloud Storage [Quick Guide]
[Ultimate Guide 2023] 6 Ways to Find Apple ID Password in Seconds
4 Hot Tips to Upload Photos to iCloud from iPhone/PC/Mac/iCloud.com
All You Want to Know about Find My iPhone Offline Last Known Location [2023]
7 Ways to Fix iCloud Photo Upload Stuck at 1%/99% [Most People Don't Know]
[Marvelous] Top 8 iCloud Alternatives for Backing Up iPhone, iPad & iPod