How to Bypass/Unlock iCloud Lock on Any iPhone Models?
Apple iCloud provide you an amazing way to connect your and your Apple devices, and it can help you always have the latest versions of your important information like contacts, notes, photos, etc. on the iCloud storage space for backup. So in order to protect these info, you may used to create password for login into your iCloud account, and sometimes you may forgot these password and then lock your iCloud. So you wish to unlock iCloud lock, right?
At the beginning, most people think that they can deal with the iCloud activation screen problem well, but the facts have proved that they can't find a proper way to solve it. So they can't access their iPhone and use it as they like unless the proper login credentials are provided. So it is really important for iPhone users to learn how to bypass or unlock iCloud lock by yourself, here we'll give you the best solutions.
See Also: Things You Should Know about iCloud Password
How Did the iCloud Lock Issue Happen?
People like to create different password on their iPhone for protecting their personal info. And we have to admit that these new safety protocols have taken lots of improvements in the safety of the iPhone and the iCloud. But at the same time, it also cause a big trouble like iCloud lock issue due to various reasons. And this may make things worse for many people.
Generally speaking, when you cannot provide the right Apple ID and password for several times, the device will deny your access to the locked iPhone for several hours, and then you can try to enter the right Apple ID and password to login into it. But if you forgot the right password, then how to remove the iCloud lock?
Possible Solutions for the iCloud Activation Lock Issue
Bypassing or unlocking the iCloud lock is not a tough task if you can find the right solution on the Internet. Here, we're going to talk about two different solutions to help you bypass iCloud lock by yourself. You can compare them and decide which one is better according to your own needs.
How to Unlock iCloud Lock with Remover Service?
Since the iCloud lock issue is happened on Apple's iDevice, so Apple also provide service of unlocking iCloud lock well. But the methods can't be judged simple or complicated with few words. Generally speaking, if your iDevice still have your orginal invoice and warranty, and it is convenient for you to go to the nearest Apple Store, then you can go to it and ask the technicians to remove the iCloud activation lock on your iPhone directly.
But if your iDevice is out of warranty, and there is too far to Apple Store, then you can try to bypass the iCloud lock as follows.
Unlocking iCloud Lock with Online Service
Step 1. Go to the Official iPhoneUnlock.co.uk, and select "iCloud Unlock" in the left panel.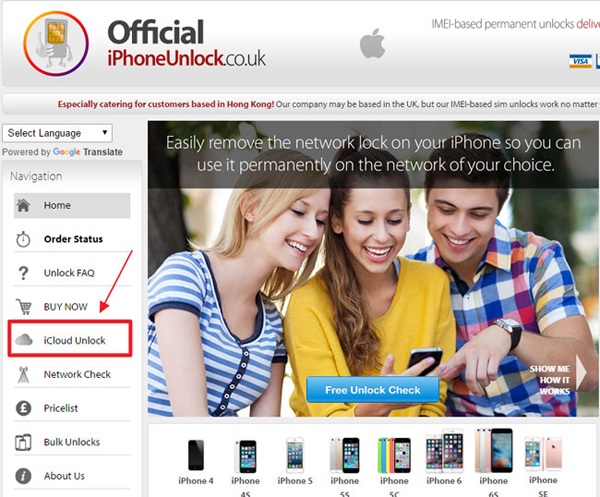 Step 2. Enter your handset type and IMEI number in the spaces and click on the "Add to Cart" icon.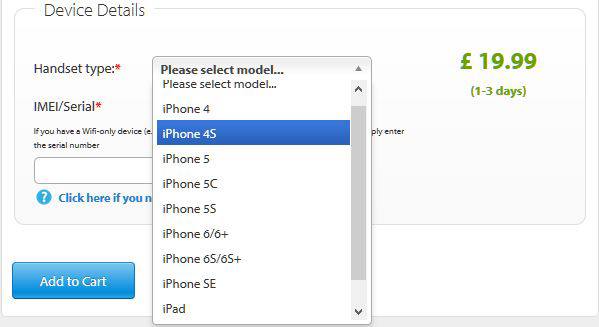 Step 3. When you have done the above steps, a new page with an email option will be opened up. Here, you're required to add your email address and other necessary info, then press "Confirm". Please be sure the email address you have entered is valid.
Step 4. Wait for a few moments while your request is processed. Please be noted that the entire procedure may take up to several hours, and when it is finished, you'll be informed via email.
Step 5. When you have received the email that your iPhone's iCloud lock has been removed, you can create a new iCloud account and new password as you like.
Now, you can use the new created iCloud account to login into your iCloud account and confirm the lock removal easily.
Related Articles:
How to Remove iCloud Account for iPhone
How to Secure iPhone Data When You're Worried about iCloud Security