[Top 5 Ways] How to Put Movies on iPad Pro/Air/4/mini/2
iPads are known to have bigger screens as compared to iPhones. Besides, they are more portable than computers, making them the most preferred gadgets for watching movies on iPad. However, to watch your videos conveniently on a tablet, you have to put them on an iPad first. The main task here is to transfer those videos to an iPad. It is very easy; we will take you through how to put movies on iPad. So, let's go through this guide now.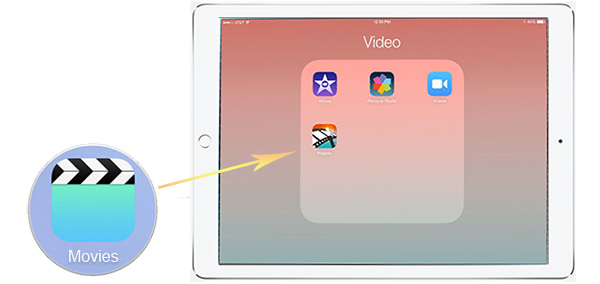 Part 1. How to Put Movies on iPad via iOS Transfer
Let's say you downloaded movies on a PC and can't use them on the go. You can put them on an iPad. Besides, with the iPad's bigger screen, you will be watching just like you had done with the PC. The most convenient tool to use when importing movies to iPad is by using iOS Transfer.
iOS Transfer is a great tool to use when you want to transfer multimedia files to your iOS devices. This software can be the best link to connect any iOS device or PC with iTunes. You don't have to rely on iTunes any more; it is a great iTunes alternative. You can effortlessly transfer movies, pictures, music, voice memos and contacts from an iOS device to a PC and vice versa. Whenever you change an iPad or any other iOS device, you shouldn't worry about transferring files to a new device.
Key Features of iOS Transfer:
You can transfer movies from a computer to iOS devices and vice versa.
Sync iOS files and manages videos, contacts, photos, music, calendar etc.
It can also transfer data between two iOS devices and sync data from iPhone, iPad and iPod to iTunes.
It is very easy to use and any person can use it.
It is compatible with all iPad models, such as iPad Pro/Air/4/mini/2, etc.
100% Safe & Easy to use. No risk of information leakage.
How to save movies to iPad Using iOS Transfer?
Step 1. First, download the app on a PC and launch it. Next, connect the iPad to computer using a lightning cable.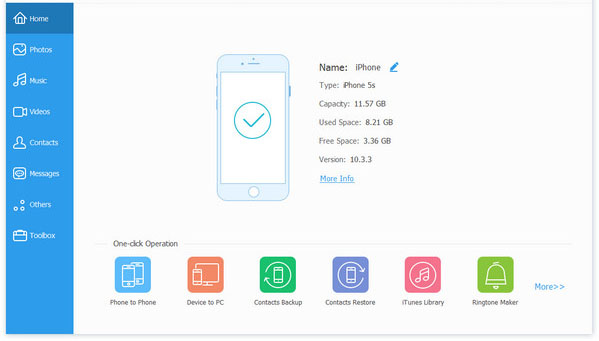 Step 2.Choose the "Videos" option from the left panel and wait for some time for all the multimedia files to loan to the software. Check at the top of the interface to see the multimedia files arranged in groups. Choose the "Movies" option.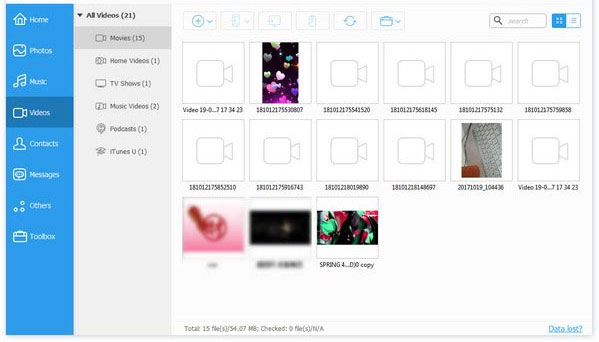 Step 3. Tap on "Add" button, then locate the movies you wish to import. Check and hit Open.
When you do this, you can transfer all your movies to your iPad in 1 click.
Check If You Need:
Part 2. How to Add Movies to iPad with iTunes
If some of the movies you want to transfer to an iPad are in a movie file in the iTunes library or are purchased from iTunes, you can put them to an iPad by syncing them to the device using iTunes.
However, before you begin, note that using iTunes to sync files will wipe out all existing data, such as books, movies, and shows on your tab and replace the newly added videos. This is to say all your data currently available on iPad will be deleted. If you are okay with using iTunes, here are the steps:
Open iTunes on your PC, then connect your iPad to the same computer. Choose it from the device's icon. Head to "Summary," and under the option, turn on "Manually Manage the Music and Video."
Afterwards, you can proceed to the Files option and choose those files you wish to put on your iPad. In the pop up window that opens, choose the videos you should add to your iPad.
Once done adding the video, you may proceed to the "Movies" tab in the iTunes panel. Switch on the Sync Movies option.

Step 4. Still, you can choose those files you want to transfer and hit the Apply tab.
So, that's how to add movies to an iPad from your iTunes without trouble.
Check If You Need:
Part 3. How to Transfer Movies to iPad by Syncing with Finder
Want to transfer movies to iPad without iTunes? Another hassle-free way to put downloaded movies on iPad is through the Mac's Finder. It is an easier way to move files between a Mac computer and another phone. Here are the steps:
Open Finder on your Mac, which is usually the first button on Dock. You can find it at the bottom of the screen. The syncing procedure will be done via the Finder because there is no iTunes in macOS Catalina. So, if your computer is macOS Catalina, you will conveniently use this method to transfer your files.
Next, connect iPad to Mac, and after it detects the iPad, it will show in the left sidebar below the Locations. Tap your iPad device on the left, and some of your info about the iPad will show.
Tap on the "Movies" button in the upper right section. This will show movies available on Mac.
Tick the box next to the Sync Movies onto the iPad option. You can find it near the top right panel. Choose the movies you want to sync by checking all the boxes near each file. Any movie that is unchecked won't be synced.
Tap "Apply" at the lower right section of the panel. This will sync all the chosen movies to an iPad. You may now watch movies on your iPad conveniently.
Part 4. How to Move Movie to iPad Using Google Drive
Don't want to use a PC? Can't access a USB cord, or the complex iTunes interface is too much for you? There are cloud storage services that can come to your aid. Google Drive is a great storage service that helps in data transfer.
Many internet services are now being introduced, which makes our lives easier. They existed as data exchangers. However, they come with different storage formats. Google Drive provides free storage of 15GB when signing up for the first time. So, you can store any file in Google Drive with the free space provided. Here is how to move your movie to an iPad:
Sign up for a Gmail account and open the Google Drive. From there, create a directory to store the movies.
Next, upload the movie there.
Sign into your Gmail account on your iPad and head to the folder with the videos.
You can now watch movies in the streaming mode from cloud or you can download the movies on a device that's easier to carry.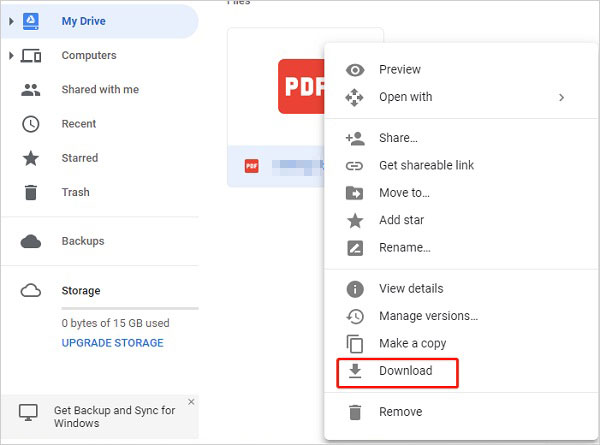 Note that you can't access these files without the internet. Besides, you can get paid accounts which offer more space you can use for your files. Alternatively, you can delete some files if you want more space.
Part 5. How to Store Movie on iPad Using SHAREit
SHAREit is an essential data transfer app that comes in handy when transferring your files from one device to another. Therefore, if you have movies on another phone, you may use this application to transfer them. Similarly, the app works on tabs, PCs and laptops, and it is free.
Download the SHAREit app on the devices.
Click "Send" on the Source device and specify the data you wish to transfer.
Click the "OK" tab on the device on the green robot to bring the radar icon button. Click on the "Receive" tab on your iPad.
After some time, You will see the "Connect to iOS devices" option appearing on the Android screen and the "Connect to Android" screen on your iPad. Press them one at a time.
Choose the device from the detected phones and hit "Receive" on iPad. The syncing procedure will start. When done, you will see the folder for My files.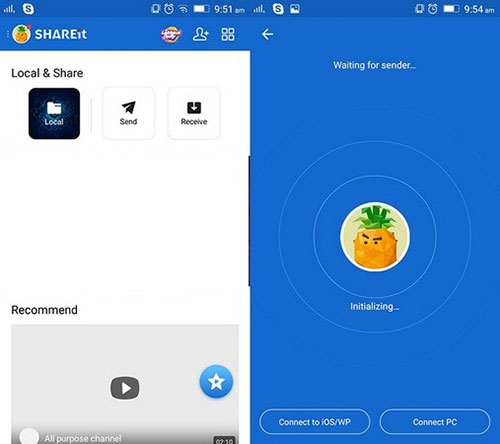 Conclusion
The tested methods above are all helpful for importing movies to iPad. Hopefully, you can sync your precious videos without a problem. However, the easiest way is to use iOS Transfer. It lets anyone transfer their files to their iPad in 1 click.
Related Articles
Top 3 Ways to Transfer Music from iPhone to Computer for Free in 2023?
Step-by-Step Guide on How to View iPhone Photos on PC
Transfer Music from iPod touch to Mac/Computer
Tips to Transfer Contacts from iPhone to Computer
How to Transfer Music from iPhone to Computer
How to Transfer Photos from iPhone/iPad to PC Windows 10/11?