Free Method to Retrieve iCloud Data Easily
With the rapid development of mobile technology, cloud storage becomes the trendy stuff increasingly. iCloud is a cloud storage and cloud computing service developed by Apple Inc. with over 320 million users all over the world. It offers its users the means to store data including photos, messages, music, contacts, videos, music and files on remote servers to share and send data to iOS devices, Windows devices and other users as well as to help the users manage their iOS devices if lost or stolen. iCloud allows users to back up the settings and data on iOS devices such as the basic data and multimedia files. In case of a malfunction of any iOS device, during the restoration process, iCloud offers to restore all data along with app data only if the device was synced to iCloud and backed up. With iCloud, all files on your device are automatically backed up wirelessly on a daily basis. But many factors can cause the deletion of data on your iOS devices, and if you deleted or removed your data accidentally, you may turn to a third party tool to retrieve them. In this page, we will provide a free way for you to restore the lost data from iCloud backup file.
How to Restore Deleted Data from iCloud Backup Free ?
Here we are about to show the free way to restore the lost data from iCloud backup file. First of all, make sure you have an iCloud account. Then you can follow the steps as follows.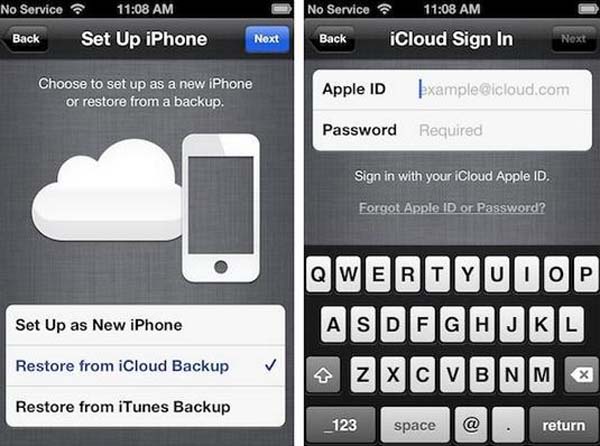 Step 1 Be Sure You've Got Backup in iCloud
Taking an example of iPhone, you can unlock your iPhone first, and then go the the settings and click "iCloud", you'll see the info of your iCloud backup file by entering the "Storage & Backup" and "Manage Storage" options. Once you confirmed that you have backup in it and move to the next step.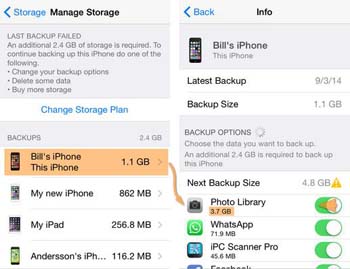 Note: Make sure your WiFi is disconnected, otherwise it will automatically overwrite you old data with the new.
Step 2 Erase All Content and Settings
Enter "Settings" and "General" and you'll see the reset options in the drop-down list. Then tap the "Erase All Content and Settings" option. Then a button will turn up to ask for you confirmation, and you can tap it. It may take a while to erase all the content.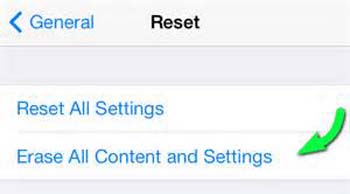 Step 3 Retrieve from iCloud Backup
After the process above is done, you will see the options on the screen. Then tap the option "Restore from iCloud Backup" and the deleted data including contacts, messages, videos, reminders, photos, reminders and more can be restored to your device. Congratulations, you've retrieved the iCloud data then.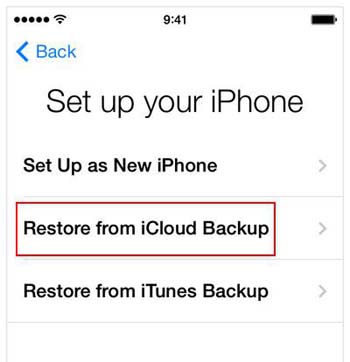 Note: In addition to the method to recover lost data from iCloud backup, you could need another way to retrieve the deleted data on iPhone, iPad or iPod. It's a third party assistant program which enables you to extract the removed or erased files in a much shorter time. Click here to have an overall understanding of it.
Related Articles
Tips to Retrieve Lost Data When Jailbreaking iPhone and iPad
How to Restore Deleted Music from iPad Air/Mini/4/2
Solution to Recover Deleted Data on iPad Air/Mini