Free Methods to Retrieve iCloud Data Easily
In case of a malfunction of any iOS device, during the restoration process, iCloud offers to restore all data along with app data only if the device was synced to iCloud and backed up. With iCloud, all files on your device are automatically backed up wirelessly on a daily basis. But many factors can cause the deletion of data on your iOS devices, and if you deleted or removed your data accidentally, you may turn to a third party tool to retrieve them. In this page, we will provide a free way for you to restore data from iCloud backup file.
Part 1. How to Restore Deleted Data from iCloud Backup Free?
Part 2. How to Restore Data from iCloud Backup without Data Losing? (Recommended)
How to Restore Deleted Data from iCloud Backup Free?
Here we are about to show the free way to restore the lost data from iCloud backup file. First of all, make sure you have an iCloud account. Then you can follow the steps as follows.
Step 1. Be Sure You've Got Backup in iCloud
Taking an example of iPhone, you can unlock your iPhone first, and then go the the settings and click "iCloud", you'll see the info of your iCloud backup file by entering the "Storage & Backup" and "Manage Storage" options. Once you confirmed that you have backup in it and move to the next step.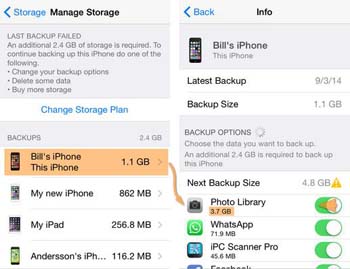 Note: Make sure your WiFi is disconnected, otherwise it will automatically overwrite you old data with the new.
Step 2. Erase All Content and Settings
Enter "Settings" and "General" and you'll see the reset options in the drop-down list. Then tap the "Erase All Content and Settings" option. Then a button will turn up to ask for you confirmation, and you can tap it. It may take a while to erase all the content.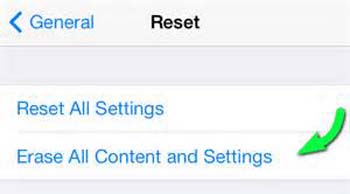 Step 3. Retrieve from iCloud Backup
After the process above is done, you will see the options on the screen. Then tap the option "Restore from iCloud Backup" and the deleted data including contacts, messages, videos, reminders, photos, reminders and more can be restored to your device. Congratulations, you've retrieved the iCloud data then.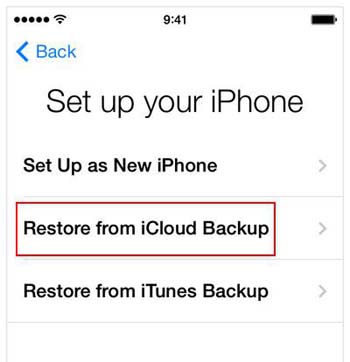 How Can I Restore Lost Data from iCloud without Data Losing?
If you don't want to restore your iPhone like a new one, you can take a free trial on this iCloud Data Recovery software. This program allows all of you to directly get access to your iPhone's iCloud backups, choose the types of files you wish to restore. Here, no data will be overwritten or lost during the process.
1st - Install and launch the program, then directly choose the mode of "Recover from iCloud Backup File", and login it with your own iCloud accounts & passwords.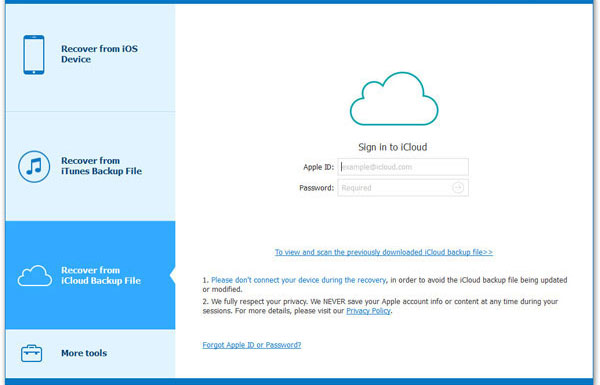 2nd - Select the backup file you need to access, and click "Download" to get the iCloud backups to your local disk.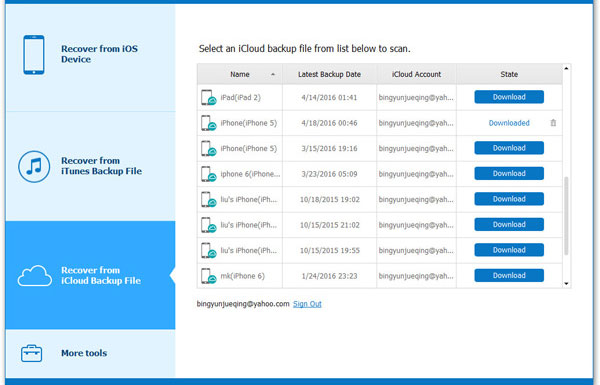 3rd - Decide which kinds of data you wish to restore, tick them and click "Next" to conduct a scanning on your iCloud backup file.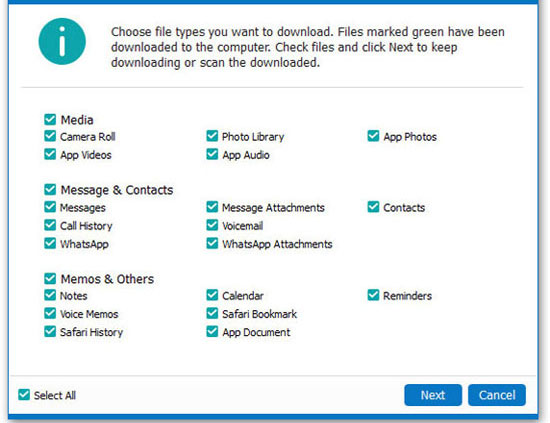 4th - Choose the category in the left side and preview the detailed contents in the right panel. After that, you can tick the data you wish to restore and hit "Recover" button to save them on your PC.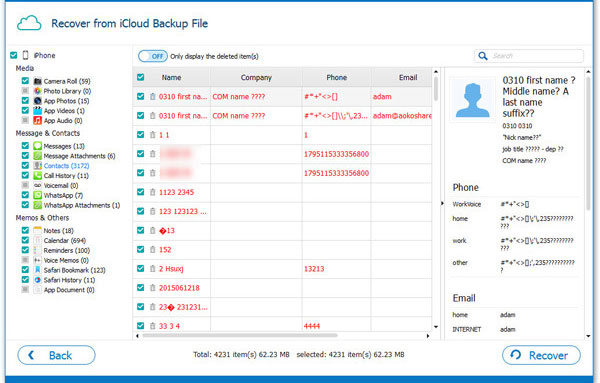 Related Articles:
How to Back Up to iCloud from Android?
How to Fix the "Not Enough iCloud Storage" Errors Easily & Quickly?
How to Access WhatsApp Backup on Local, Google Drive, iCloud, etc.?
How to Back Up iPhone Contacts to iCloud – A Complete Guide 2023