How to Sync Android to iCloud
Syncing Android data to iCloud is an alternative solution for data loss problem. Because users store all kinds of different important business and personal information on their Android devices (i.e. contacts, text messages, pictures, videos, music, etc.), it is very important that they protect the data that they have saved by backing it up. Today, there is currently a growing trend that involves backing up data from Android and other sources to iCloud. Therefore, if the data is lost in any way from an Android device, they can still access it right away via iCloud without experiencing a lot of problems or disruptions to their everyday activities.
There are numerous ways to sync and Android to iCloud. When searching online, you can find several options that you may want to try. Here are two different ways that show up when searching Google. You can check them and choose your favorite one:
Two Ways to Transfer Data from Android to iCloud
1. Using iCloud & Google
This method would be the easiest one because this involves no app installations. Here is way you should follow:
> Go to icloud.com on your PC and log in.
> Go to your Contacts, and click on Settings.
> You would need to click "Export vCard" to download it.
> Now, go to Google, and google.com/contacts.
> Choose "Import" and select the vCard file you downloaded.
> Your contacts are now synced.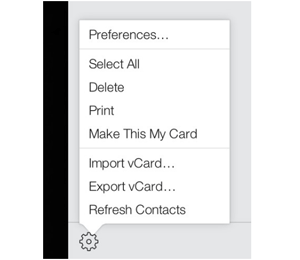 But you should note that you have to repeat the process once you add in new contacts. Additionally, you can only sync in contacts, and nothing else.
2. Using an App
You can also use an additional app from the app store to sync your Android to your iCloud account. Here we introduce the iCloud Contacts Sync out there and below is the user guide:
> Create your account by entering your iCloud data when prompted.
> Select the calendars that you wish to sync to your phone.
> Tap the Finish button and the app takes care of the rest for you.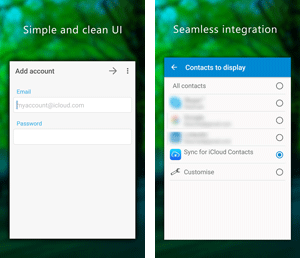 Using iCloud Contacts Sync can only sync contacts and calendars. What about other important data types, such as text messages, photos, videos and more? Don't worry, next, we will show you how to backup your whole Android phone to computer.
Best iCloud alternative to backup Android
Though there are a number of different ways to sync an Android to iCloud, there are other alternatives for syncing data too. One of which is MobiKin Assistant for Android. This software has a lot of great features including backing up files by syncing them between Android devices and computers. All of which can be done by the steps provided below.
Step 1. Install and launch the Android syncing tool and then connect a USB cable from the Android device to the desktop.
Step 2. User will see a window that allows them to browse the files that they want to backup. The option will be given that allows the user to sync all files at once or to choose them selectively.
Step 3. Once the appropriate files have been selected, the user will click on 'export' to initiate the sync process.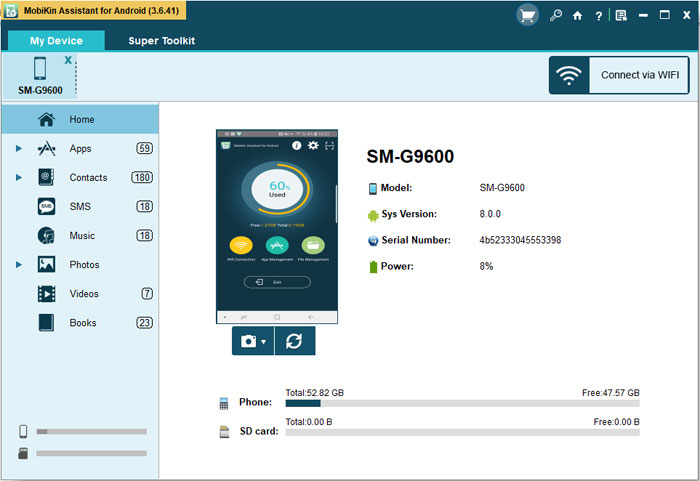 In addition to syncing files for backup, Assistant for Android has other great features too.
> Send SMS from computer (Windows & Mac) to mobile phone
> Install downloaded and uninstall useless apps on Android, and backup Android apps on computer
> 1-Click backup & restore ability
> Performs READ-ONLY operations and 100% safe
> Compatible with all android brands.
Related Articles
How to Edit Samsung Contacts on PC or Mac
How to Export Android Phone Contacts to Excel