How to Transfer SMS from Nokia to Android Smart Phone
"I always keep old friendships in mind that I've saved so many text messages sent from my family and friends. Some of them are just the ordinary festival blessings like Christmas while others are the ones I truly care such as the birthday blessings. So when I changed a new phone, all I think about is to sync old these messages to my new cell phone. But this really got me 'cause I don't use smart phones that much. Would you like to help me with a solution to transfer SMS from Nokia to Android? By the way, my old cell phone is the model Nokia 5230. Thank you so much."
For some people, SMS messages can be reminiscences of the good old days. They always tend to keep them in their smart phones in case they want to review them. Hence, once they changed a new smart phone, for instance, Android phone, they are willing to export the messages to the new phone instead of deleting them. Taking this type of file as an example, this tutorial will show you how to transfer SMS from Nokia to Android easily.
Tool You'll Need:
The Mobile Phone Data Transfer is the perfect phone transfer software you can count on. Not only the SMS messages, but you can transfer other data like contacts, music, videos, and photos from Nokia to Android. Meanwhile, the files can be transferred from Android to Nokia as well. As of the compatibility, it can support more than Symbian and Android devices. To be more specific, it is compatible with Windows Phone, iOS and BlackBerry too.
Now you can download a free trial version to have a try now. You'll absolutely be content with it.
Extra: How to send text messages from computer?
User Guide to Sync SMS from Nokia to Android
Step 1. Launch the Phone Transfer Software
Connect the Nokia and Android phone to the computer via USB cables and launch the phone to phone transfer software after the installation. By the way, this is an instruction of the Windows version. Mac users can switch to the Mac version.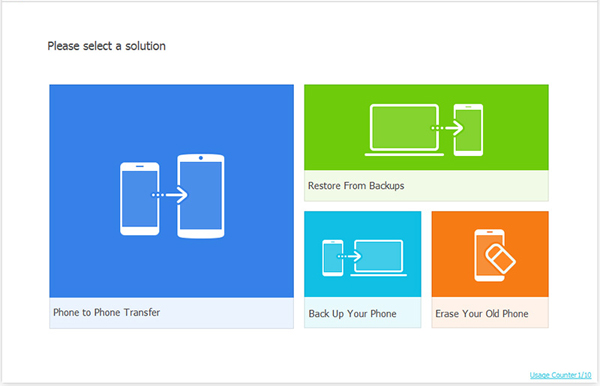 Step 2. Select the Phone to Phone Transfer Mode
Select the Phone to Phone Transfer feature and refresh the program to detect the smart phones. During the detection, make sure the smart phones are always connected to your computer.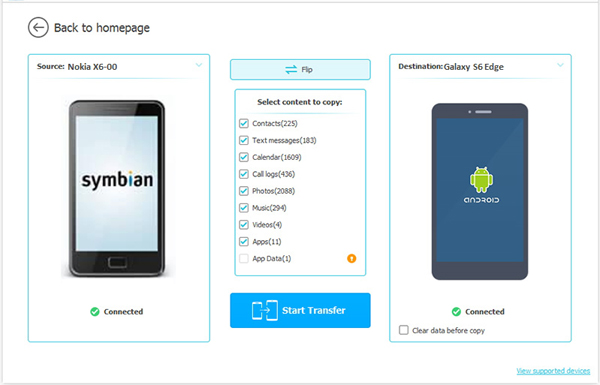 Step 3. Transfer SMS from Nokia to Android Phone
After the detection, you'll see the Nokia and Android cell phones in the source and destination areas respectively. If they are in the opposite order, you can exchange their positions by clicking the Flip button on the interface. Then you can mark the Text Messages on the menu and click the Start Transfer button to transfer SMS from Nokia to Android.
Note: Apart from the SMS messages, other data like contacts, music, videos and photos can also be transferred between Nokia and Android phone.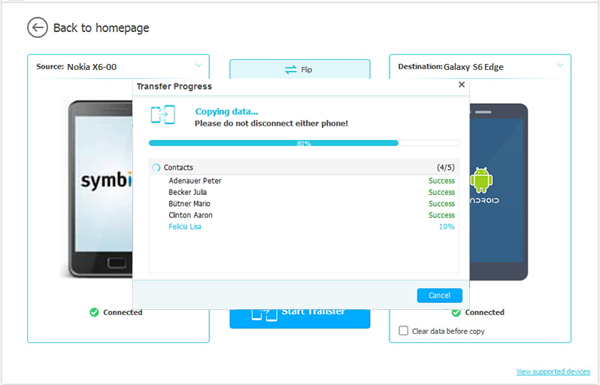 Mistakenly deleted some text messages on your Android phone and wondered how to get them back? No worries. Get the Android SMS Recovery to retrieve the Android SMS messages on your PC.