Locked Out of OnePlus? 5 Easy Ways to Unlock OnePlus Phone without Password
If you've ever found yourself in a scenario where your OnePlus device was locked due to a password forgotten or other reasons, and you needed to regain access, you'll surely benefit a lot from this full tutorial. Well, as a quick guide, it'll present five effective methods to unlock OnePlus phones with ease. So, just go through each avenue with step-by-step demonstration, from which you'll know some basics about phone unlocking and unlock your OnePlus device eventually.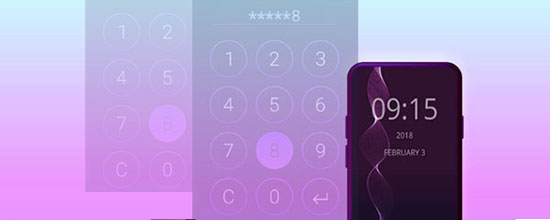 Part 1: How to Unlock OnePlus Phone without Password or Other Info
Looking for a hassle-free way to unlock your OnePlus phone while ensuring your privacy remains intact? Look no further than Android Unlock. With this tool, you can effortlessly unlock a variety of lock screens in minutes. It is particularly suitable for beginners as it doesn't require any personal information during the unlocking process, providing a seamless and secure experience with just a few clicks.
Renowned as one of the top phone unlocking software options available, this product is not only cost-effective but also incredibly user-friendly.
A brief overview of Android Unlock:
Easily unlock OnePlus phones without delay.
Bypass Face Recognition, Pattern, PIN, Password, and Fingerprint on Android.
Unlock certain LG and Samsung phones without compromising data integrity.
Remove Samsung Google FRP without a Gmail account.
Navigational interface, dedicated unlock, free download, and high unlock success rate.
Get on well with almost all Android phones/tablets, including OnePlus Nord, OnePlus 8/7/6/5/3/2/One, OnePlus 8T/7T/6T/5T/3T/2T, etc.
It won't disclose your privacy.

Free download Android Unlock and adhere to the simple user guide to know how to unlock OnePlus without password via this tool:
Step 1. Go for the "Screen Unlock" option
Install and launch the software on your computer. Choose the "Screen Unlock" option and link your locked OnePlus phone to the computer via USB. Then, click the "Unlock Android Screen & FRP" button within the program window.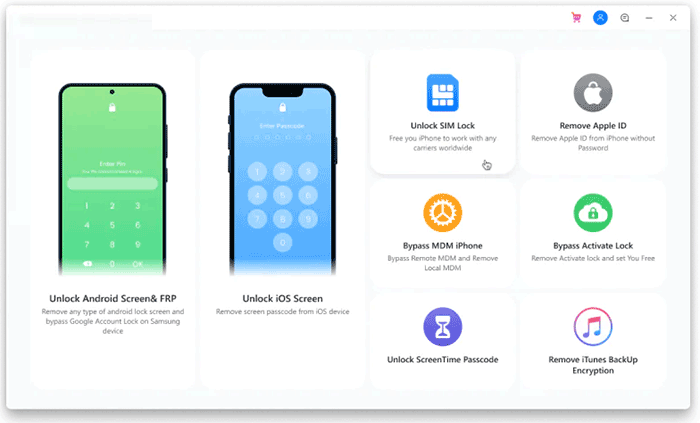 Step 2. Get your OnePlus phone into Download Mode
Select your OnePlus model from the provided list. Next, click "Start" and carefully follow the simple on-screen instructions to put your phone into Download Mode.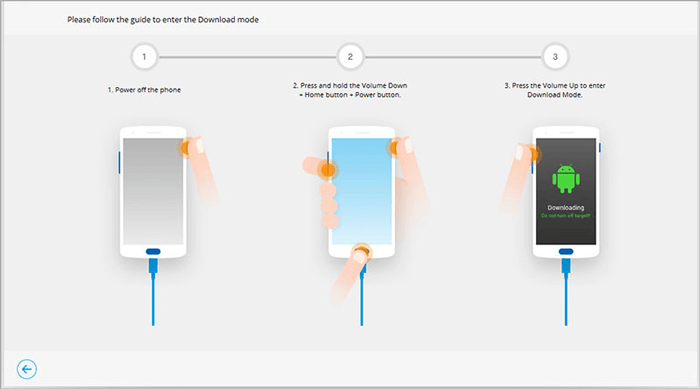 Step 3. Download the recovery program
Once the program detects that your phone is in Download Mode, it will automatically download a recovery package/program onto the locked device within a few minutes.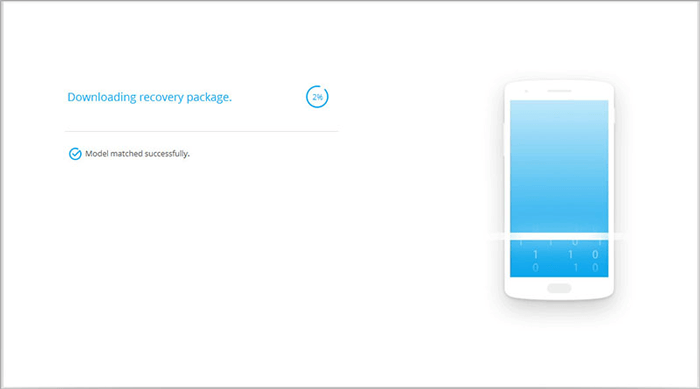 Step 4. Start unlocking your OnePlus phone
When the recovery package is successfully downloaded, the software will prompt you. Simply click on "Remove Now" to initiate removing the screen lock.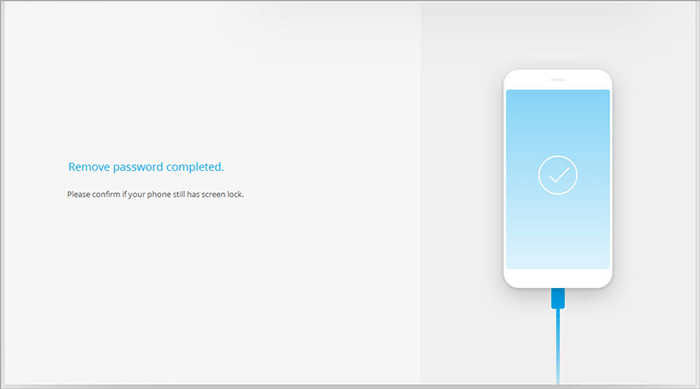 You May Also Be Drawn to:
Part 2: How to Unlock a OnePlus Phone via Google Find My Device
OnePlus phones utilize Oxygen OS, an Android skin, which allows you to perform a factory reset using Google Find My Device. To put this method into practice, your phone must meet the following requirements: it should be powered on, connected to the Internet, and have both Location Service and Find My Device features enabled. Now, let's see how to unlock OnePlus phone without password using Google Find My Device:
Open the Google Find My Device website on any other device.
Sign in using your Google account credentials.
Locate your OnePlus phone on the map.
Select the "ERASE" option.

Confirm your choice and patiently wait for the process to complete.
Part 3: How to Unlock OnePlus via Recovery Mode (Hard Reset)
If you are unable to unlock your OnePlus phone using the previously mentioned approaches, an alternative option is to utilize the recovery mode to restore your device to its original factory settings. Please note that performing a hard reset in that mode will erase all the data on your phone, so make sure to take a full backup of your Android phone before proceeding. Learn how to unlock a OnePlus phone by recovery mode:
Power off your OnePlus phone completely.
Press and hold the "Volume Down" button and the "Power" button simultaneously.
Keep holding both buttons until the OnePlus logo appears on the screen.
Release the "Power" button, but continue holding the other one until you enter the recovery mode menu.
In the recovery mode menu, use the "Volume" buttons to navigate through the options.
Select the "wipe data/factory reset" option using the "Power" button to confirm your selection.

On the next screen, choose "Yes" to confirm the factory reset.
Wait for the reset process to complete.
Once done, select "reboot system now" to restart your OnePlus phone.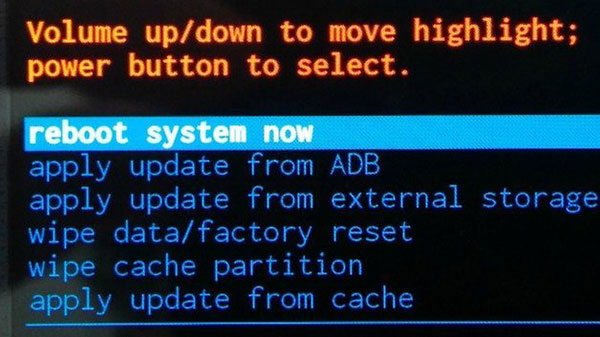 You Might Be Interested in Exploring:
Part 4: How to Unlock OnePlus Phone by Answering Security Questions
If you have previously set up security questions under your Google account, you can unlock your device by correctly answering these questions. Next, go through the guide for how to unlock OnePlus Nord/9/8/7/6/5/3/2/One without password by verifying security questions:
After several unsuccessful attempts, you will see "Forgot Pattern" or "Forgot PIN/Password" on your OnePlus device's lock screen.
Tap on that option and choose "Answer question".

You will be prompted with the security questions that you have previously set up for your Google account. (How to add a Google account on Android?)
Provide the correct answers to these questions.
If you fill in the security questions with accurate answers, your OnePlus device will be unlocked.
Once successfully unlocked, you will be prompted to create a new PIN, password, or pattern lock for your OnePlus device.
Part 5: How to Perform OnePlus Factory Reset without Password
A factory data reset on OnePlus will restore the device to its factory settings and thus unlock the phone accordingly. Also, it's advisable to take a full backup of your data, from which you can recover data after factory reset Android.
This method only works when you remember a PIN or pattern that your OnePlus phone/tablet has previously set up if you want to unlock it without entering a lock screen password.
To unlock your OnePlus phone by factory resetting it, follow the easy steps:
Access the "Settings" app on your OnePlus phone.
Scroll to the bottom of the screen and choose "System".
Tap on "Reset options" within the "System" menu.
Select "Erase all data (factory reset)".
Tap "DELETE ALL DATA" and confirm your selection.
When prompted, enter your phone's lock screen PIN or pattern.
Finally, press "Delete all data" to initiate the factory reset process on OnePlus.
Concluding Thoughts
Going through the passage, we can certainly draw the conclusion that:
When your OnePlus phone is associated with a Google account, and you have enabled the "Location Service" and "Find My Device" features, just remove the lock screen via Google Find My Device.
Accessing recovery mode requires a specific key combination during the boot-up procedure, but some report that they have difficulty getting into or out of this mode.
If you've set the security questions before your phone gets locked, this is a great option to unlock OnePlus without extra effort.
A factory reset on OnePlus may not require you to enter a password for device unlock. Yet you have to offer your pattern or PIN code that you previously set for unlocking.
By comparison, you will find that Android Unlock is, without a doubt, the most desirable product for you to unlock OnePlus phones because it provides a high unlock success rate, even without any preconditions.

Related Articles:
A Quick Start Guide to Perform OnePlus File Transfer [4 Smart Solutions]
OnePlus Picture Recovery: 4 Easy Ways to Recover Deleted Photos from OnePlus
How to Fix OnePlus Switch Not Working [with FAQs & an Alternative]
How to Recover Data from Android Phone with Broken Screen?
How to Download and Play Android Games on PC [Detailed Guide]
[5 Options] How to Spoof/Fake Location on Android without Being Detected