4 Tried-and-true Methods to Bypass Face Recognition on Android Devices
You might wonder how to bypass face recognition on Android if you run into any situation below:
The face recognition feature on Android consistently fails to recognize your face or is unreliable.
Some individuals may find face recognition challenging or inaccessible.
You may be concerned about their privacy and prefer to use other unlocking methods.
Multiple people use the same Android device.
There are technical glitches or Android crash, which conflicts with the face recognition feature.
Well, this detailed guide provides you with the necessary information and stepwise instructions to overcome this challenge. Now let's get down to business.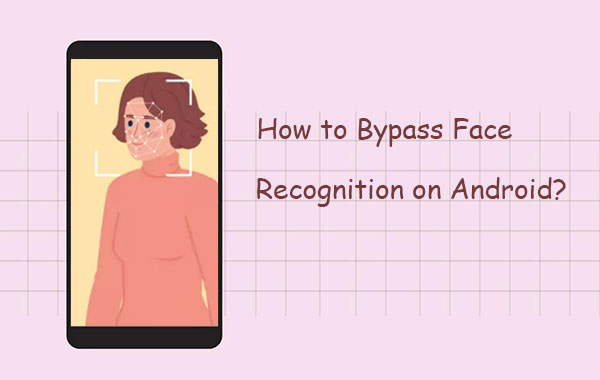 Part 1: The Benefits of Facial Recognition and How to Set It Up
What can you benefit from facial recognition?
Simplify the unlocking process, saving time and effort.
Add an additional layer of security to your device.
Provide a user-friendly experience, especially for individuals with difficulty typing or remembering complex passcodes.
The facial data is typically stored locally on the device and is not accessible to external parties.
Secure specific apps or sensitive data using facial authentication.
Read Also:
How to set up facial recognition on Android?
The exact steps and available options may vary depending on your device manufacturer and Android version. If you're unable to find the facial recognition settings, refer to your device's user manual or search online for specific instructions tailored to your device model. Here's the general guide:
Open "Settings" on your Android device.
Tap "Security & Privacy" or "Biometrics & Security".
Find "Face recognition" or "Face unlock" in the security settings and tap it.

Verify your identity by entering your PIN, password, or pattern if prompted.
Follow the on-screen instructions to enroll your face.
Hold the device at eye level, position your face within the frame, and let the camera capture your facial features.
Complete the enrollment and consider enabling additional security measures like a backup PIN or pattern.
Finally, test facial recognition by locking your device and attempting to unlock it using your face.
Part 2: How to Bypass Face Recognition on Android via Android Unlock [Simple]
Get a used Android device with a locked screen using face recognition, or cannot scan for your face due to the broken camera sensor? Given that situation, it's best to direct bypass facial recognition via iOS Unlock, a world-class tool for device lock removal. Here, please note that since it may delete the data on some devices during the task, you're suggested to back up your Android phone in advance if feasible.
Main characteristics of Android Unlock:
Easily bypass face recognition on Android in minutes.
Quickly unlock all types of screen locks, such as Password, Pattern, PIN, Fingerprint, and Face Recognition.
Effortlessly unlock some Samsung/LG phones with no data loss.
Best FRP bypass tool to bypass Google FRP on Android without a Google account.
Work for mainstream Android brands like Samsung, Huawei, Sony, Motorola, Google, LG, Xiaomi, OPPO, etc.
It won't disclose your privacy.

How do I unlock face recognition lock on Android via Android Unlock?
Step 1. Install and launch the program on your computer. From the interface, select "Screen Unlock".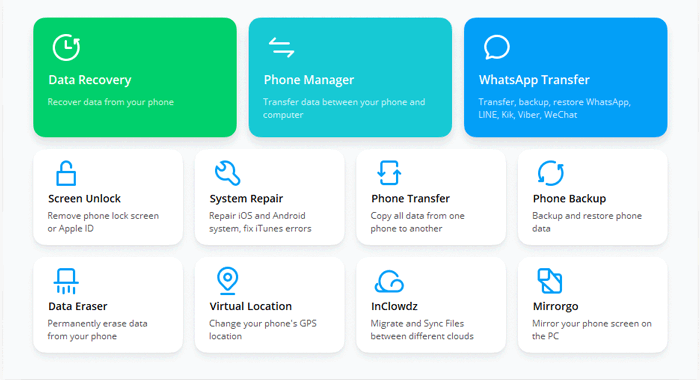 Step 2. Connect your Android phone to the computer using a USB cable. On the screen, click "Unlock Android Screen & FRP".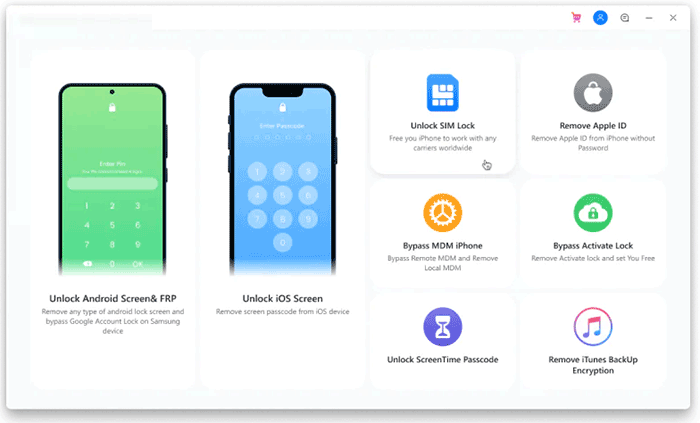 Step 3. Choose the correct phone model. If your device model is not listed, select "I can't find my device model from the list above" and proceed by clicking "Next".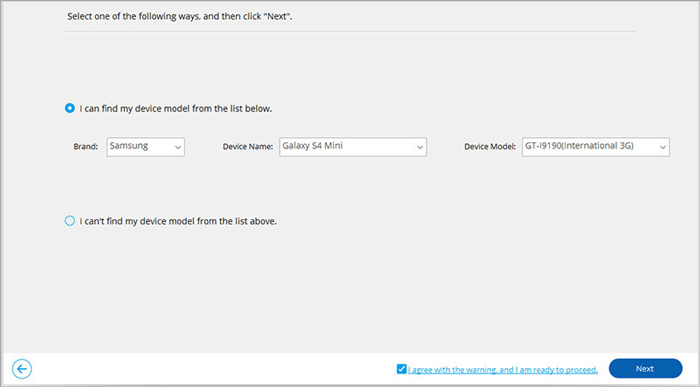 Step 4. The tool will begin recognizing your device and activate the lock screen removal feature. Once the app configuration is complete, click "Unlock Now".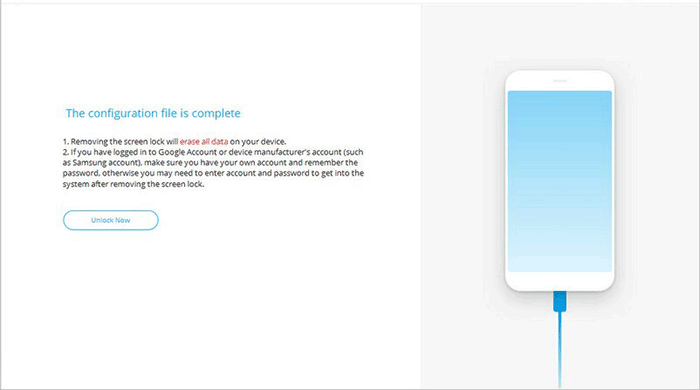 Step 5. Follow the instructions on the interface to enter "Recovery Mode" and click "Next".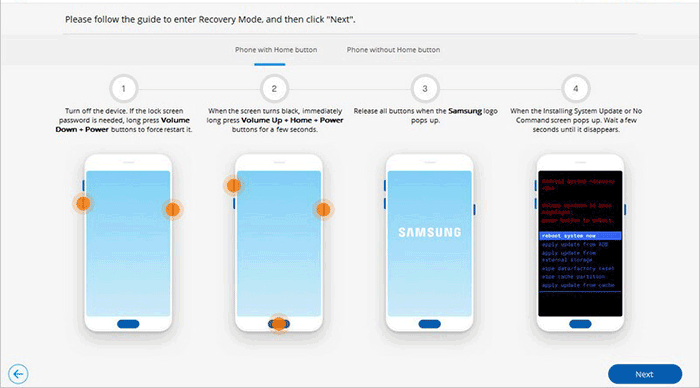 Step 6. Adhere to the on-screen directions of Android Unlock to wipe all settings on your phone. You will notice the successful removal of the screen lock from your smartphone. Simply click "Done" to finalize the process.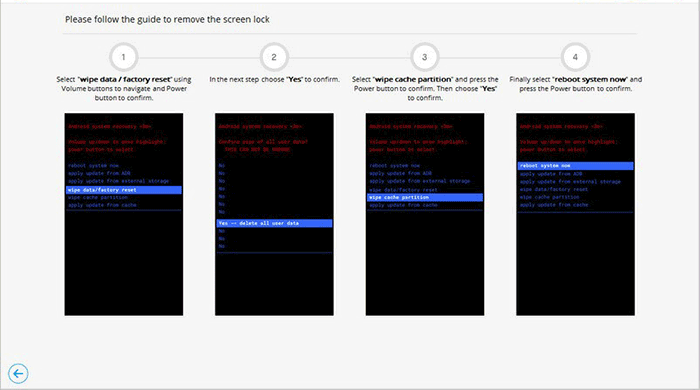 Part 3: How to Unlock Face Recognition on Android with Your Picture
Utilizing your photo in the face lock app allows you to manipulate it and gain access. Merely employ your photo to unlock the phone, which should function adequately.
In case your phone fails to identify your face from a photo, attempt the process once more. If it continues to be unsuccessful, experiment with alternative photos or adjust the camera's lighting settings and angles to determine if that improves the situation. Nevertheless, this method remains unreliable due to various uncontrollable variables. Still wondering how to bypass face recognition on Android? Consider the subsequent approaches to eliminate the face lock.
Additional Resources:
Part 4: How to Unlock a Phone with Face Recognition by Factory Reset
By factory resetting your Android device, it will revert its software version to the initial stage without the previous face recognition and remove all data. Plus, it will definitely fix some minor glitches that you have been facing caused by system errors.
How to bypass face recognition on Android by factory reset?
Navigate to the "Settings" section.
Scroll down until you locate the "Back up and reset" option.
Once found, simply tap on it and select "Factory data reset".
Proceed to "Reset phone" and choose "Erase all data (factory reset)".

Enter a desired password or PIN.
Finally, select the "Delete all" option to factory reset your Android phone.
Part 5: How to Bypass Face Recognition on Android via Google Find My Device
You can use Google Find My Device to track the location of your Android device and perform a remote reset. This feature also allows you to remotely enable sound, display a message on the lock screen, and bypass face recognition on Android.
Remember that you should have Google account credentials to utilize this feature effectively. Besides, it is recommended to set up two-step verification for your Google account before enabling this feature.
Learn how to unlock a phone with face recognition:
Open Find My Device and log in using your Google account.
You will receive a notification on your phone.
Choose the "ERASE" option, confirm the action, and proceed despite the warning message.

The factory reset process will initiate on your phone.
Once completed, select "My Google Account" instead of setting up the phone as new.
FAQs on Face Recognition Bypass:
Q1: Why Face Unlock Stops Working on Android?
The front camera is obstructed by the protective case.
Your phone is equipped with sunglasses or any eye-covering accessories.
A device administrator app like Exchange ActiveSync is affecting face unlock.
Multiple unsuccessful attempts to unlock the phone may result in a 72-hour lockout.
Changes in facial appearance, such as suntan or mustache growth.
The possibility of an Android 12 bug causing the problem.
Q2: How to Disable Android Face Recognition?
Open "Settings" on your Android device.
Go to "Security & Privacy" or "Biometrics & Security".
Look for "Face recognition" or "Face unlock".
Enter your PIN, password, or pattern if prompted.
Find the option to "Disable" or "Remove face data".
Confirm the action, and face recognition will be disabled.
Q3: Can I Unlock Face ID with Eyes Closed?
The face recognition system requires the user's eyes to be open. It uses infrared light to map the face, making it ineffective when the eyes are closed. Face ID offers a convenient alternative to traditional passcodes for unlocking your device.
Final Verdict
To wrap things up, we have explored the four methods to bypass face recognition on Android. Now, we will describe the key information of these approaches for you in a few simple words:
It works in theory if you unlock Android facial recognition with one of your own photos, but in practice, it might just work as a one-time unlock attempt, according to some feedback from individuals.
It's simple to factory reset your Android phone, but it will likely require you to enter your phone's passcode when prompted to get to the final step.
Google Find My Device requires you to set up your phone before it's locked, and you need to have a Google account associated with Android.
iOS Unlock can help you get an unlock solution without preconditions, and it is known for its superb success rate. So, give this program a download and try it out now.

Related Articles:
6 Ways to Unlock iPhone 14/13/12/11/X/8 without Passcode or Face ID
SIM Unlock: 4 Hot Tips to Unlock SIM Cards on Android Mobile Phones
Fix "Android Touch Screen Not Working - Can't Unlock" Issues in 12 Methods
How to Run Android Apps on PC Windows 11/10/8/7? Top 6 Methods for You
5 Popular Ways to Change GPS Location on Android [Ultimate Guide]
3 Ways to Transfer Ringtones from Android to Android [Step-by-Step Guide]