4 Feasible Ways to Get Out of Android Recovery Mode [2023]
Have you ever encountered these problems with your Android phone, such as overheating, malfunction, virus attack, inability to respond, or system crash? If you don't want to seek help from experts or professional tools, Android Recovery Mode may come into your view. But when you rush into this mode, you might find that Android is stuck in recovery mode or there's no command on the phone screen. Well, how to get out of Android recovery mode?
OK, this informative guide aims to tell you what the Android recovery mode is and how to exit it in four possible methods. Now let's start today's topic now.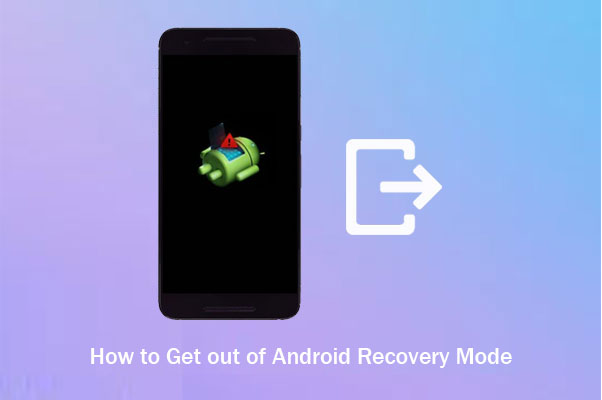 Part 1: What Is Android Recovery Mode?
An Android device comes packed with a function named "Android Recovery Mode". This mode is an independent runtime environment embedded in a separated partition independent of the system. It enables Android users to do tasks for fixing some issues on their phones or tablets with advanced options. Namely, you can use the mode to recover your device from a bad state.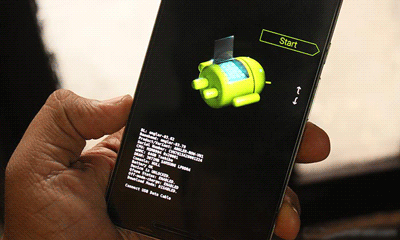 Then what can we do in Android recovery mode, and how to get out of it? Let's expand on this for the rest of this article.
Click to Learn:
Part 2: What Can You Do with Android Recovery Mode
The Android recovery mode works as a special service for fixing various Android issues. That is why so many users are willing to enter this mode for certain purposes. Well, when your phone is in this mode, you can:
Reboot the Android system.
Reboot to the bootloader.
Apply update from SD card or ADB.
Wipe data/cache partition to fix system glitches.
Troubleshoot a frozen Android device.
Factory reset your phone.
Enter fast boot.
Check recovery logs.
Mount system storage and access the files.
Run hardware tests.
Part 3: How to Get Out of Android Recovery Mode Directly
"How do I get my Android out of recovery mode?" This question may occur when the "No command" issue happens after entering the recovery mode, or your phone gets stuck in this mode. Then another query - Can I get out of Android recovery mode without losing data? The short answer is YES. And the easiest approach is to turn off your device before powering it on with simple commands. Yet, it doesn't always work.
Here's how to exit Android system recovery mode directly?
When you are in recovery mode, go to "reboot system now"/"reboot device now" using the "Volume Up"/"Volume Down" key.

Confirm the section using the "Power" button.
If the phone screen doesn't respond, please long-press the "Power" button for 10 seconds to get out of the mode.
See More:
Part 4: How to Fix Android Phone Stuck in Recovery Mode
1. Force restart your phone
Get your Android phone into the Android recovery mode; how to exit it by doing a force restart without data loss? Well, the method varies, depending on your phone brand and model. And here's a general way:
Press and hold down the "Power" button for around 15 seconds.
When you see the manufacturer logo on its screen, let go of the button to troubleshoot Android stuck in recovery mode.
If it doesn't work, hold down the "Power" and "Volume Up" buttons for about 15 seconds until your phone restart.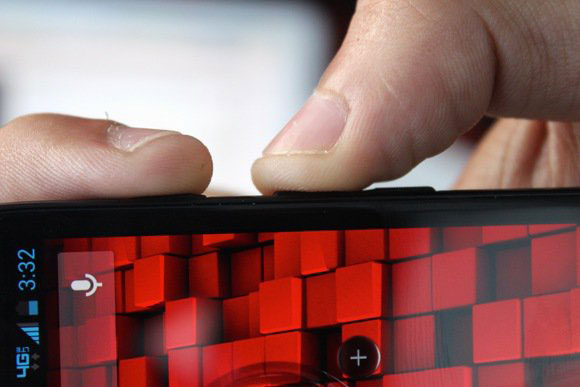 2. Perform a factory data reset
Doing a factory data reset on Android will restore the phone to its original state. But after that, it will wipe your Android phone. The concise steps may be slightly different. And you're allowed to do it from Android Settings when the phone is in a normal state. Next, let's figure out how to exit Android recovery mode by factory reset:
Use the "Volume Up"/"Volume Down" button to highlight "wipe data"/"factory reset".
Confirm the option with the "Power" button.
Choose "Yes" using both the "Volume" and "Power" keys.
This phone will do a factory data reset at once.
Lastly, pick "reboot system now" to reboot the phone.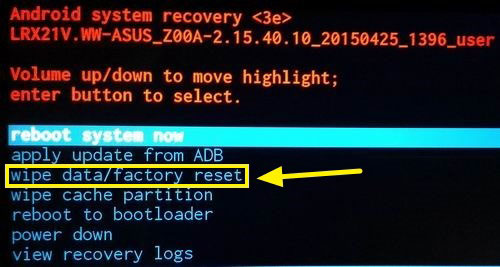 3. Using Android Repair
Well, have difficulty in working out how to get out of Android recovery mode if the "No command" issue occurs on your phone? OK, don't worry. Android Repair can do you a big favor without any commands. As one of the most well-received programs, it helps overcome a whole range of Android issues without even a single touch on your phone.
What is Android Repair used for?
Fix "Android stuck in recovery mode" without any command on your phone screen.
Apply to such situations when your Android phone keeps turning off, the system crashes, the phone won't turn on, the Android device is stuck on a black screen, and more.
Support carriers like AT&T, Verizon, T-Mobile, Vodafone, Sprint, Orange, etc.
Get along well with 1000+ Android models, including Samsung Galaxy S22/S21/S20/S10/S9/S8/S7/S6/S5/S4, Galaxy Note 10/Note 9/Note 8/Note 7/Note 6/Note 5/Note 4, Galaxy Tab, etc.
Easy to use, quick fixing, and high success rate.
It won't divulge your privacy.

How to fix iPhone stuck in recovery mode with Android Repair?
Step 1. Initially, run Android Repair on your computer when you get it installed and select "System Repair" from the main interface.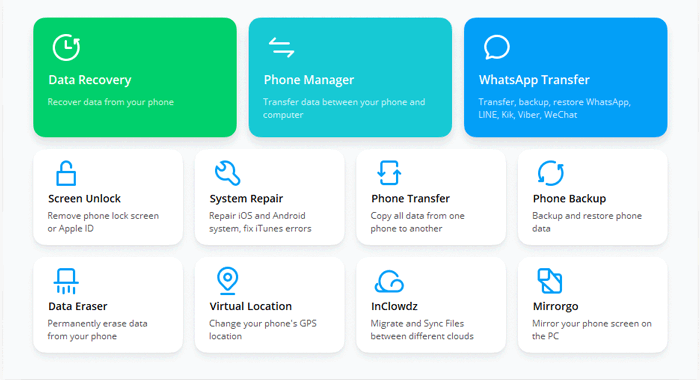 Step 2. Use a USB cable to link your Android phone to the computer and choose "Android Repair". You can browse the Android problems on the screen and click "Start".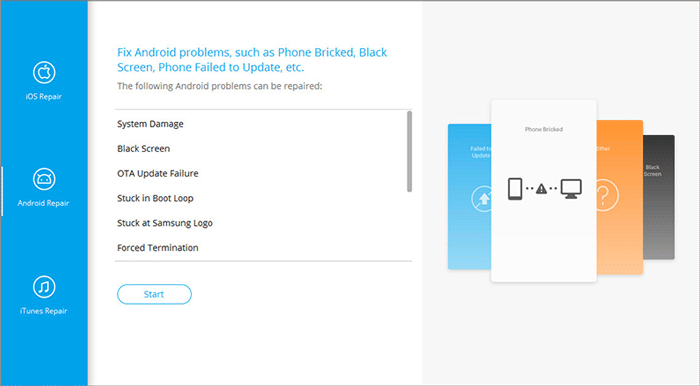 Step 3. Fill in the blanks with your device info in the new window and tap on "Next".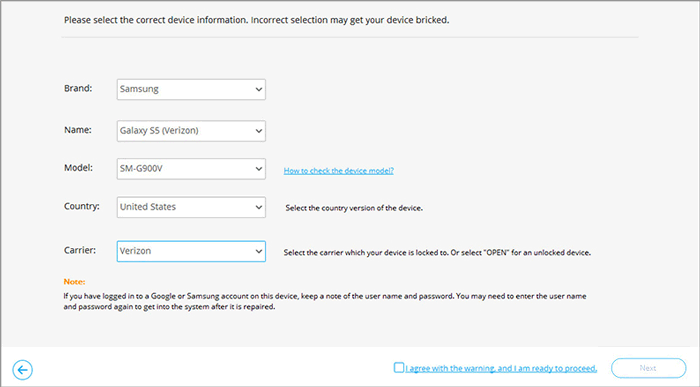 Step 4. Type in "000000" on the blank field and click "Confirm". Please note that the system repair may erase your Android phone.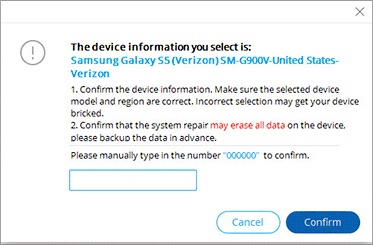 Case 1: Boot Android into "Download mode" (For a device with a "Home" button, see the screenshot below):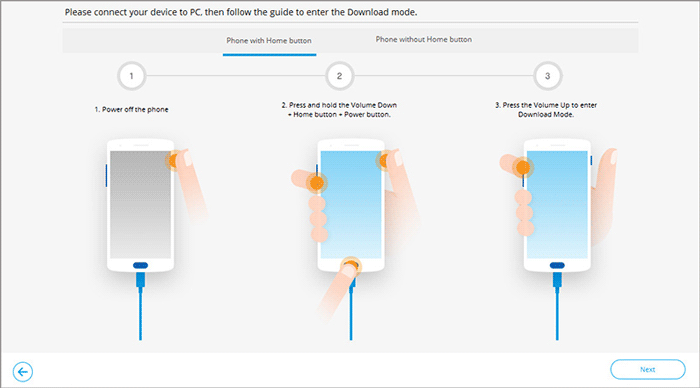 Case 2: Put Android into "Download mode" (For a device with a "Home" button, check the image below):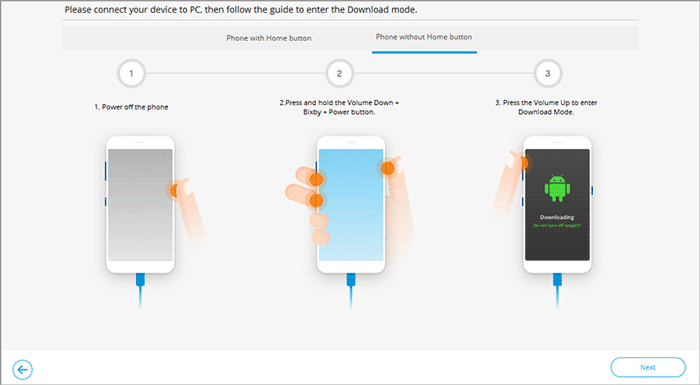 Step 5. When your phone is in that mode, click on "Next" to download an appropriate firmware for it.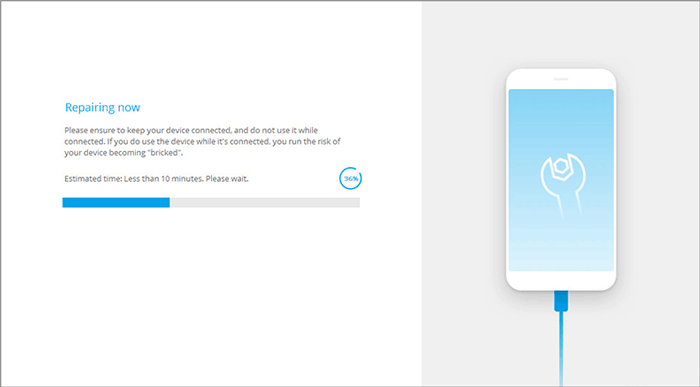 Step 6. After that, the tool will automatically troubleshoot Android stuck in recovery mode immediately.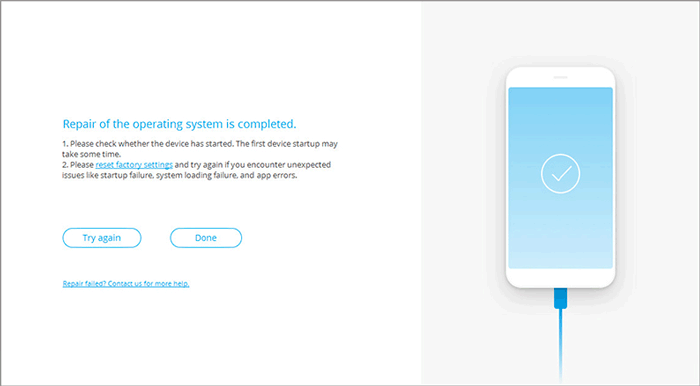 Summing Up
The above is all about the Android recovery mode. To sum up, if your Android phone is stuck in this mode and there is no command to choose from, you can exit it directly by rebooting the system or doing a factory data reset. In addition, restarting your device is also a feasible solution, though it may not be effective. Further, the most effective and unlimited way is to use Android Repair, as we just described.

Related Articles:
Things You Should Know about iPhone Recovery Mode
[Solved] How to Fix Android System Recovery 3e and Recover Lost Data?
11 Proven Methods to Unbrick Android Devices in Seconds
How to Recover Data from Android Phone with Broken Screen?
[Fixed] Samsung Phone Stuck on Odin Mode, How to Fix It?
Android Safe Mode - A Complete Guide about the Safe Mode in Android Phone