Things You Should Know about Game Killer on Android without Root
Nowadays, more and more people are fond of playing games on Android devices for the reason that Android system allows us to download and install various kinds of games on the device and they can run smoothly. But some of games may make users disappointed because they only can be downloaded by root or are payable. If you are one of these users and desire to get more fun from Android games, you are recommended to use Game Killer, which may help you play game more easily and swimmingly.
See also:
How to Check Whether Your Android Device is Rooted or Not?
What is Game Killer?
Game Killer is an application designed for Android gamers, which is a very powerful application and supports almost all Android games to hack them. With it, you can modify coins and gems by the technique of memory modifying which may help you access to next level more quickly and simply. What's more, you can achieve these goals without rooting your Android phone which may damage your phone. However, to download this program, you must go to its official website to find the source rather than finding it in Google Play.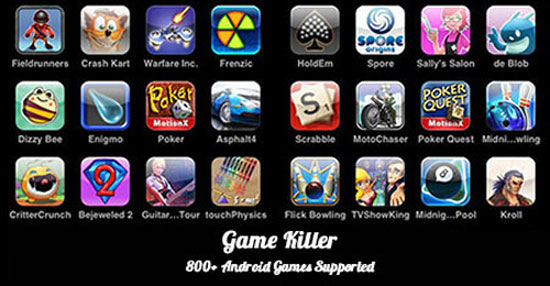 The Pros and Cons of Game Killer
Before downloading and using it, you must know the features of this application so that you can figure out whether it is worth download or not and you can use it without any query. To help you know it more clearly, its advantages and disadvantages are listed below:
Advantages:
- The application is free of cost.
- You can enjoy root games with no need to root your phone by using this software.
- You won't lose your current configurations, personalization, themes or other things that you might lose while rooting your Android phone.
- You are able to increase the score, gems, coins of games readily.
- It is riskless because the procedure is less intrusive.
Disadvantages:
- Some features of Game Killer with Root are not available in this application.
- It only allows the users hack different offline games and apps on your Android device.
How to Perform Game Killer on Android without Root?
Before using Game Killer on your Android phone without root, you need to go to its official website to find the source and download it on your device. After finishing the download, you are in capable of installing it on your phone by going to Setting and allowing downloading fron unknown sources. Then you can install the app and run it. Here it is recommended to accomplish the process with Wi-fi so that the process might be faster.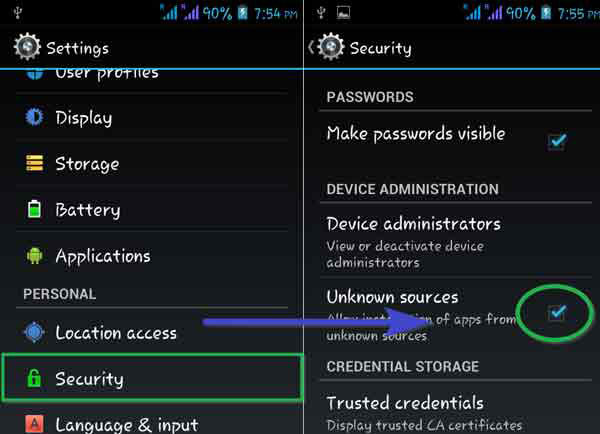 Now let's learn how to use this apk together.
- Tap the Game Killer icon on your phone to start up the software. At the first time you need to give it a few seconds to fully load the items.
- You will see the main menu on which will appear a list of options. Just click on the first option- Hack Android Games Without Root. Then a window will pop up with a long list of supported games.
- You can find out the game that you want to hack by searching through the list or type in the game name in the search box at the upper right corner.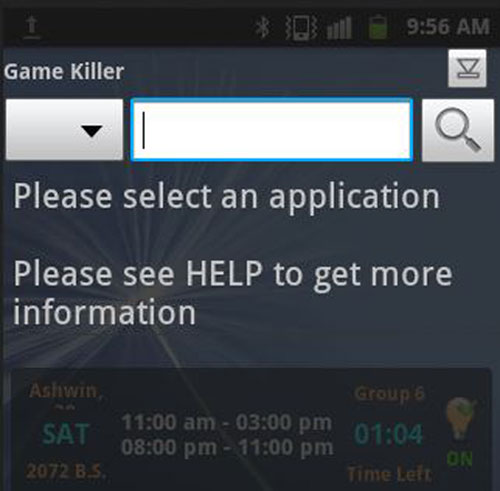 - Once you find the wanted game, tap on its name and you will be taken to another interface with a list of hacks you can activate. Here you should know that the options like unlimited gold, unlimited gems, god mode, unlocking all characters and levels, etc. may be different in disparate games.
- Select the hacks that you would like to use and press the Hack button at the bottom to enjoy your games. Normally you can log into the game and still have the items which you hacked, but some games require to be launched with Game Killer in order to keep the hacked items.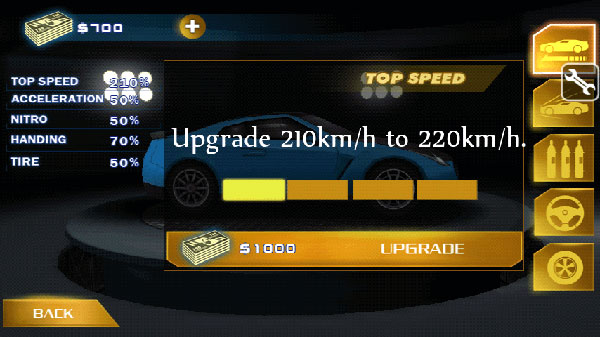 Related Articles:
Risks for Rooting Your Android Devices