A Tutorial about Recovery Mode on Android
Android users would be familiar with Recovery Mode. That because it can be used to fix many different kinds of Android issues, like system crash, stuck on boot screen or other issues. Thus, it is essential for Android phone users to know something about the Recovery Mode and this article would be a comprehensive guide. With it, you can make use of the Recover Mode on Android more reasonably and accurately.
Part 1. What is Recovery Mode on Android?
What does Android Recovery Mode mean? It refers to the bootable partition in Android phone which can be used to access some core functioning in the device. In addition, it can help to repair installations as well as install official OS updates for the reason that the recovery console is installed in it. With this mode, data clean, application installation, system update or other operations could be completed more easily and smoothly.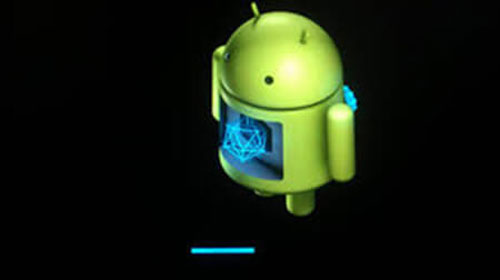 Part 2. What Can Android Recovery Mode Do for You?
Once you enter the Recovery Mode on Android, you can:
- Reboot system. After repairing your phone in Recovery mode, you can select this option to restart your phone into the normal interface.
- Update applications from ADB. According to this option, Android app developer can repair bugs of the applications to return them into normal. This function is rarely used but it is really good at repairing the applications on your phone.
- Wipe data or factory reset your phone. When your Android phone meets some problems and you are unable to power it on, you can enter the Recovery Mode to reset your phone. This is one of the most frequently-used means to fix Android issues.
- Wipe Cache Partition. The Wipe Cache Partition feature in Recovery Mode would only wipe the temporary data rather erase all the files on your phone so it can prevent your phone from data loss to a certain extent.
- Update information from external storage. In order to enlarge the free space of Android, most users select to install and save some information in an external storage. This kind of information would be hard to update. But the Recovery Mode can detect the new data in external storage and apply update from it, which can help you to update the external information easily.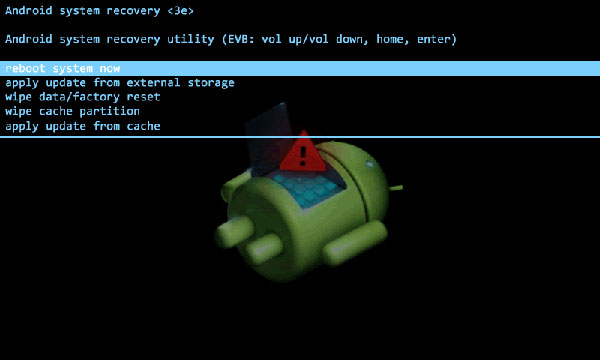 Part 3. Backup Your Files before Using Recovery Mode
Before entering and using the Recovery Mode on Android, you are strongly suggested to make a backup for your files since data loss would happen anytime and anywhere. Here, our recommendation for you is to use MobiKin Assistant for Android, which is able to backup all the files on your Android phone with one simple click.
The followings are the details about how to backup Android files with one click. You can go with them to have a try.
- Launch the installed tool and link your phone to the computer via USB cable or Wi-fi. Here, if you want to establish the connection via Wi-fi, you need to download APK file first; if you want to use USB cable to connect two devices, you should enable USB debugging on your phone first. Then the tool will detect the connected device automatically.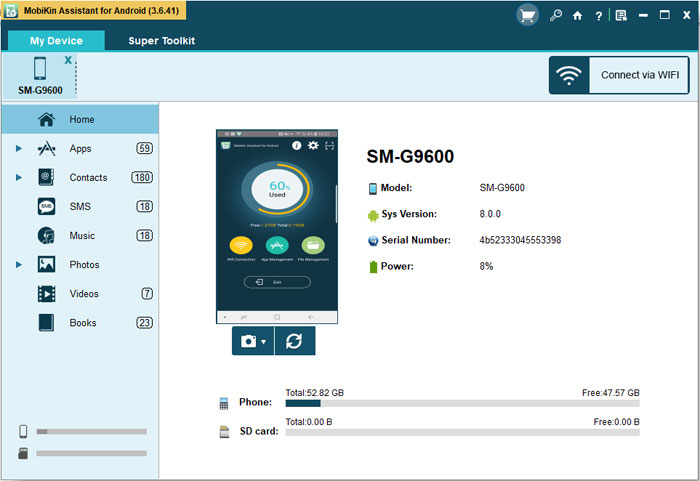 - Choose Super Toolkit option at the top menu and click on Backup option. After that, all the contents on your phone that can be backed up will be listed on the screen.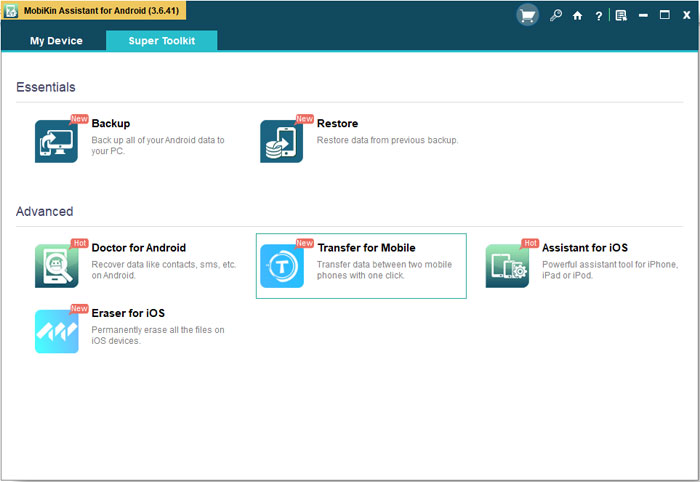 - Just tick the files you want to export and elect a path to backup the files. Then click on Back Up button to move the files.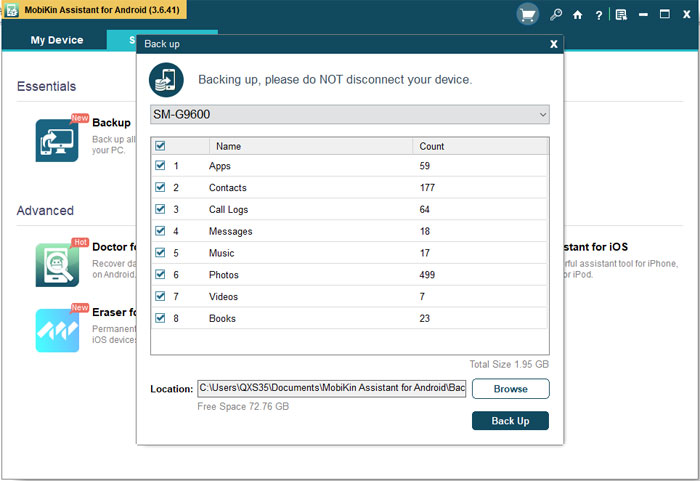 If your phone is broken and not able to be turned on normally, you can click here to get the full solution.
Part 4. How to Enter and Use Recovery Mode on Android?
After backing up the files on your Android, you can begin to use the Recovery Mode now.
Generally, to enter the Android Recovery Mode, you need to turn off your phone at first. Then long press the Volume Down and Power button at the same time until you see several options listed on the screen. If you fail to boot into Recovery Mode by using this method, maybe the Android model you used has other means to enter the mode. In this case, you can click here to get the full guide on booting an Android phone into Recovery Mode.
Now you are in the Recovery Mode. You can use Volume Up or Down button to select the option to fix the issues on your device. For example, you can select Wipe Data/factory reset option if you want to reset your device.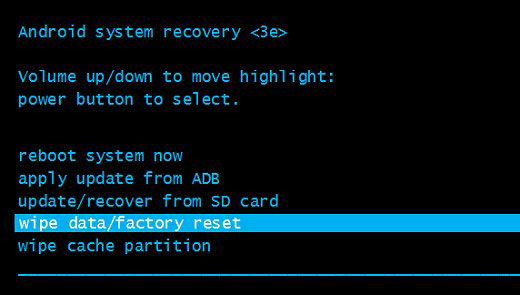 Related Articles:
My Android Stuck on Boot Screen, How to Fix It?
Android Phone Keeps Turning off? 3 Ways to Fix It!
How to Transfer, Copy Text Messages from Samsung Galaxy to PC/Mac
How to Recover Lost Contacts from Samsung Galaxy
How to Recover Data from Water Damaged Android Phone or Tablet?
How to Access Phone with Broken Screen with PC Easily & Safely?