[2023] LG Phone Won't Turn on? 5 Possible Solutions Here
Is your LG phone suddenly not turning on? Have you tried all the usual troubleshooting steps, but nothing is working? Don't panic just yet! It's a common LG phone problem faced by many LG phone users, and there are various reasons why this could happen. In this guide, we will explore the possible causes of your LG phone not turning on and provide the best solutions to help you get your device up. So, let's dive in and find out why your LG phone won't turn on.
Part 1. Why My LG Phone Won't Turn On?
Before we get into fixing your LG phone that won't turn on, it is simply good to know why LG phone stopped working. This will help you understand the problem better and troubleshoot it effectively.
The battery might be completely drained or defective.
The phone's software could be experiencing problems, preventing it from booting up.
If the screen is broken, it might seem like the phone is not turning on.
Any kind of hardware malfunction can cause the phone not to turn on.
You May Wonder:
Part 2. What to Do When Your LG Phone won't turn on?
When your LG phone refuses to turn on, you don't have to run into fixing the issue directly. There are some things you need to check first, which can save you time and effort. You will have a clue why is my LG phone not working and what you can do to fix it.
Check the Battery: The first thing to do is to ensure that your phone has enough power. In case the battery is drained, give it some time to charge, even if it shows no signs of life. If that doesn't help, you might be dealing with a battery issue, and it may need replacing. In some models, you can remove the battery and put it back in. If there is still no response, try connecting it to a power source using an alternative charger or USB cable. (How to optimize battery for Android phones?)
Charging Port: Sometimes, the problem could be with the charging port. Ensure it's clean and free from any debris that could prevent charging.
Physical Damage: Examine your phone for any breakage or signs of physical damage. If your phone has been exposed to water, it could also cause problems with turning on.
Part 3: 5 Ways to Try Fixing LG Phone Won't Turn on Problem
Way 1: Charge Your LG Phone
A low battery or insufficient power supply could be one of the reasons why your LG phone won't turn on, so it's advisable to connect your device to a charger and wait for a few minutes before attempting to power it on again. Leave your LG phone on charge for at least 30 minutes. If your phone has a removable battery, try changing it. Additionally, consider replacing the charging cable or cleaning the USB port to ensure a good connection.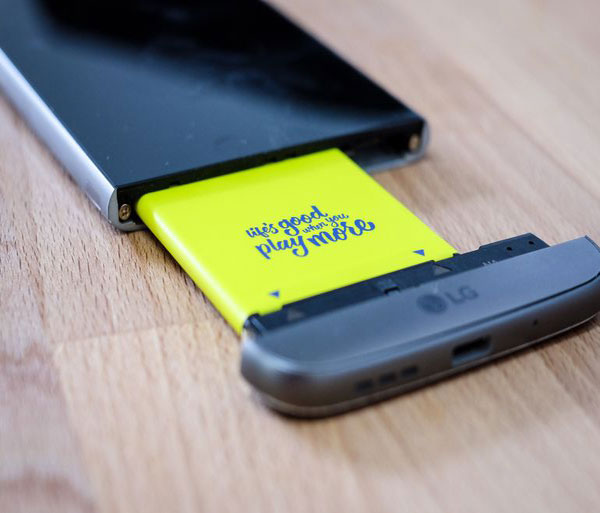 Way 2: Force Restart Your LG Phone
Forcing a restart of your LG phone can be crucial as it helps clear temporary software glitches that might be preventing it from turning on. Resets the system, closing all running applications and freeing up system resources, which often resolve issues making the phone non-responsive.
For models like LG G3/G4/G5/G6/G7/G8/V10, a forced restart can resolve the issue. Here's how you can do it:
Hold Power button and the Vol (-) button simultaneously for about 8-10 seconds.
Leave the buttons when the logo appears.
Way 3: Force Reset Your LG Phone
Force resetting your LG phone reinstalls the phone's system, potentially resolving persistent issues. It erases all data, giving your phone a fresh start, but remember, it should only be considered as a last resort due to data loss. Here's how to perform a force reset:
Press down the Power and Vol (-) buttons until the logo appears.
Then, release and immediately re-hold Power button while still holding the Volume Down button.
Leave the buttons when a "Factory reset" appears on the screen.

Use the Vol (-) button to navigate and select Yes.
Press the Power button to confirm your selection.
Way 4: Wipe Cache partition
Clearing or, rather, wiping the cache partition on your LG phone, delete temporary files that might be causing problems. It makes your device new again without losing any personal data. To clear the cache, you must first boot your device into "Recovery Mode" and then follow this steps:
Press down the Power and Volume Down buttons simultaneously to boot into Recovery Mode.
A screen with options will appear. Use the Volume keys to navigate and choose "Wipe cache partition" by pressing the Power button.
When finished, select "Reboot system now."
Know More:
Way 5: Use the Android Repair Tool
Android Repair is a one-click app designed to diagnose and rectify Android system issues, such as an LG phone that won't turn on. With an easy-to-use interface and powerful repair capabilities, it's an essential tool for any Android user. It is highly recommend the Android Repair app for efficient, reliable, and quick system fixes.
Key features of Android Repair:
It boasts a high success rate in fixing various Android issues.
The tool is proficient in resolving severe system crashes such as Android stuck in bootloop, dead screens, bricked tablets or phones, crashed systems and crashed apps.
Android Repair supports various major carriers, including AT&T, Vodafone, Verizon, T-Mobile, Orange, Sprint, and more.
The tool is compatible with over 1000+ Android models, including but not limited to Samsung Galaxy S20/S21/S7/S6/S8/S10/S9/S5, Galaxy Note 10/9/8/7/6/5.
Your privacy is our priority.

To use the Android Repair tool to fix an my LG phone that won't turn on, follow the steps below:
Step 1. Step 1: Download and install the Android Repair tool. Launch and click on "Repair." Connect your LG phone to your computer using a USB cable.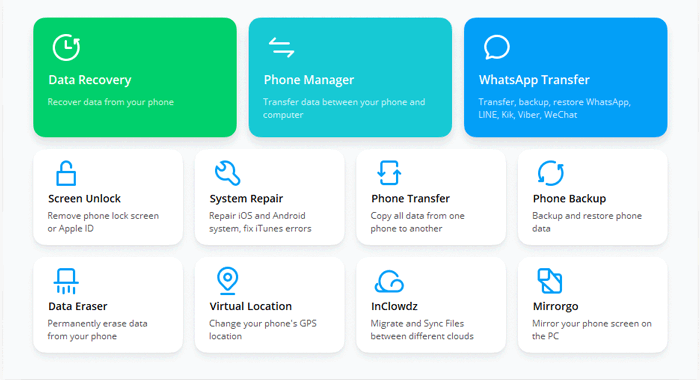 Step 2. Select 'Android Repair' from the main interface. The software will show you the issues it can fix. Select the problem and click on "Start".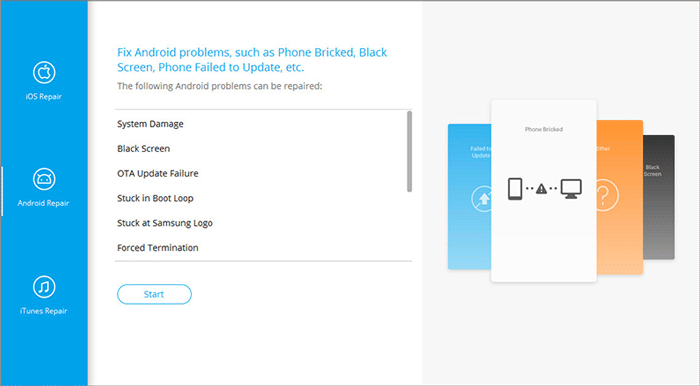 Step 3. Fill in the device information and click "Next".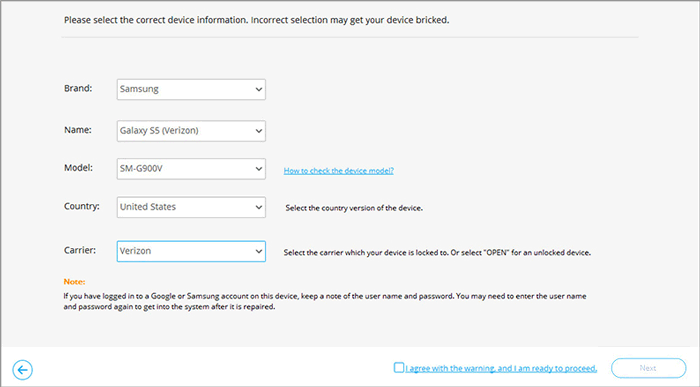 Step 4. A dialogue box will appear and prompt for the password. Type in "000000" and click confirm..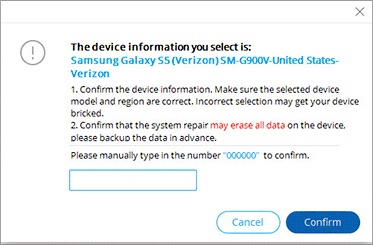 Step 5. Now, you will need to boot your phone into download mode. But here, the process differs as some phones come with a home button, and others do without. Follow this:
For phones with a home button: power off your phone, press and hold the Home, Volume Down + Power buttons simultaneously for 10 seconds. Release the buttons and hold the Vol Up button to get your phone into Download Mode.

For phones without a home button: power off your phone, press & hold the Volume (-) + Bixby + Power buttons simultaneously for 10s. Enter into Download Mode by pressing the Volume Up button.
Step 6. Click next, and the software will start downloading the firmware package.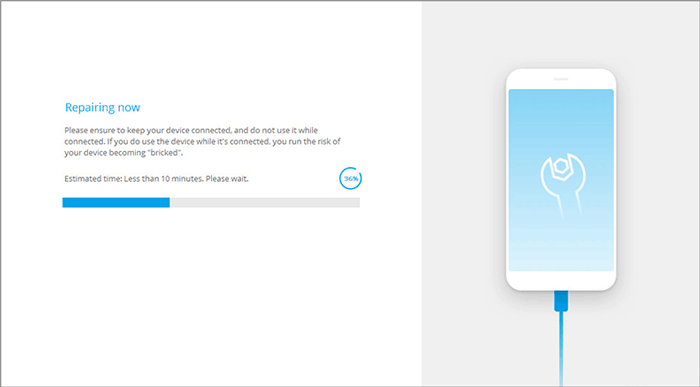 Step 7. The system will start automatically to repair your LG phone. Keep the device connected during this process.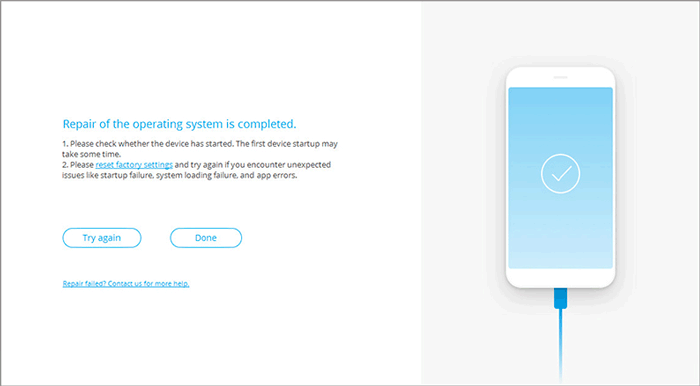 Final Words:
In summary, if my LG is not turning on, there are several potential causes, including battery issues, software glitches, or hardware malfunctions. To fix this problem, we've outlined various troubleshooting steps that work best. For a more efficient solution, we recommend using Android Repair. It is a one-click software with a high success rate in resolving Android system issues. With these methods at your disposal, you can work towards getting your device back up and running smoothly.

Related Articles:
Guide on How to Fix A Soft Bricked Android Phone
Samsung Fixing: How to Fix Bricked Samsung
How to Avoid iPhone Turn to a Brick When Updating Apple OS?
[Solved!] Your Android Phone Won't Turn on? 13 Ways to Fix
How to Fix Android/RCA/Samsung Tablet White Screen of Death in Minutes?