How to Delete Call History on HTC?
You might be considering how to delete securely call history on HTC, including the calls you made or received on your Android device. No matter it is because you are going to resell/donate your old HTC, or you bought a used HTC, or you just want to prevent your private data from others, you don't want anyone else to access your call log. So in this article you are luckily offered the guide to delete permanently and securely your call history on HTC device.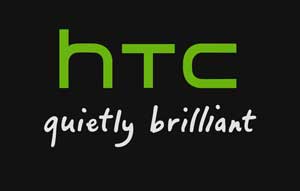 Part 1. How to Permanently Delete Call History on HTC?
To delete the call history on HTC permanently and securely, you'll need a professional HTC Call History Eraser - Android Private Data Eraser. You can rely on it to delete the call history on HTC permanently and securely without zero opportunity to recover, and you are allowed to preview the files in categories and choose selectively the data you want to erase before deleting.
Supported files: Different types of files like call history, contacts, text messages (SMS), safari history, documents, apps, email address & password and so on.
Supported Android devices: Almost all popular Android devices, including HTC, Samsung Galaxy, LG Optimus, Motorola Droid, Sony Xperia and etc.
Here is how:
Step 1. Download the recommended software on your computer and launch it. Then connect your HTC phone to the computer with a USB cord. If you are the first time to connect your device to computer, you might need to Trust the computer at first.
Step 2. Once you connect your Android device to the computer, the program will detect automatically the connected device and shows the interface with different modes. Just choose the Erase Private Data button to scanning your device.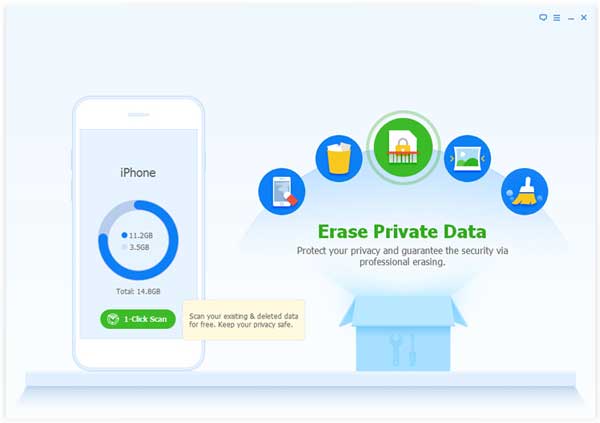 Step 3. Wait for a while till the scanning process is completed, a list of your private files will show on the interface, including the photos, call history, messages, contacts and etc. Preview and select Call History to delete.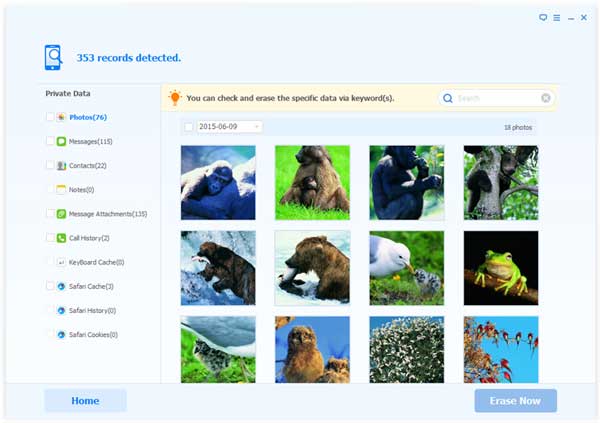 Step 4. Click Erase Now button to bring to new warning window, and enter "delete" to the box as prompted to confirm your action, then click Erase Now again.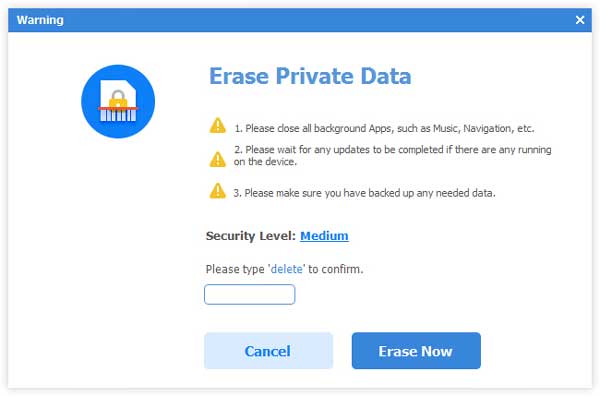 Step 5. Then the erasing process will begin, just wait for a while and your call history will be erased completely.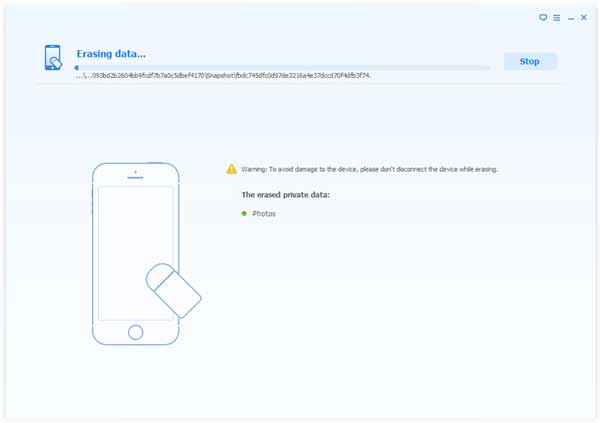 Related Articles:
How to Clean Call History on Android Phone?
Solution to Clean up Junk Files from HTC Phones
Part 2. How to Remove Call Log from HTC Device Directly?
Of course you are allowed to clear call history directly on HTC device, but it is not a that much secure way to remove call log compared with deleting with MobiKin Eraser for Android. Because anyone who knows how to fix a mobile phone is capable to export the call history from your HTC and there is no real privacy security anymore. Anyway, you are offered the method to delete call history directly on HTC here.
Here is how:
1. Tap the Phone icon on bottom of Home screen.
2. Touch the screen and slide left or right to show the "Call History" tab, where you can view the call history.
3. Tap the Menu icon > "Remove call history" > Menu icon > "Select all" > "Delete" > "OK".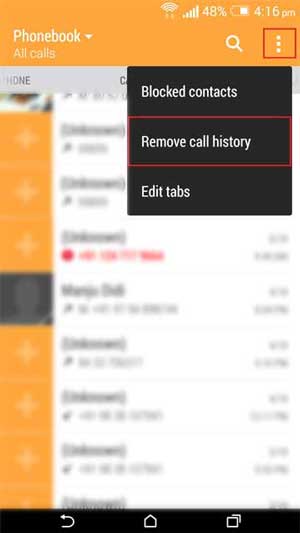 Related Articles:
Want to Speed up HTC Phones? Click here!